Flamers and Heavy Flamers are getting an increased range – what about the other "Flamer-like" weapons?
There are several units that are stoked to see the flamers get upgraded to a 12″ range. But that got us thinking about all the other weapons out there that are essentially Flamers in all but name. Are we going to see those weapons also get a range bump? And what would the repercussions of that be? Let's talk about some of the other weapons that could see a bump in range from some of the other factions.
Tyranids – Drool Cannon and Flamespurt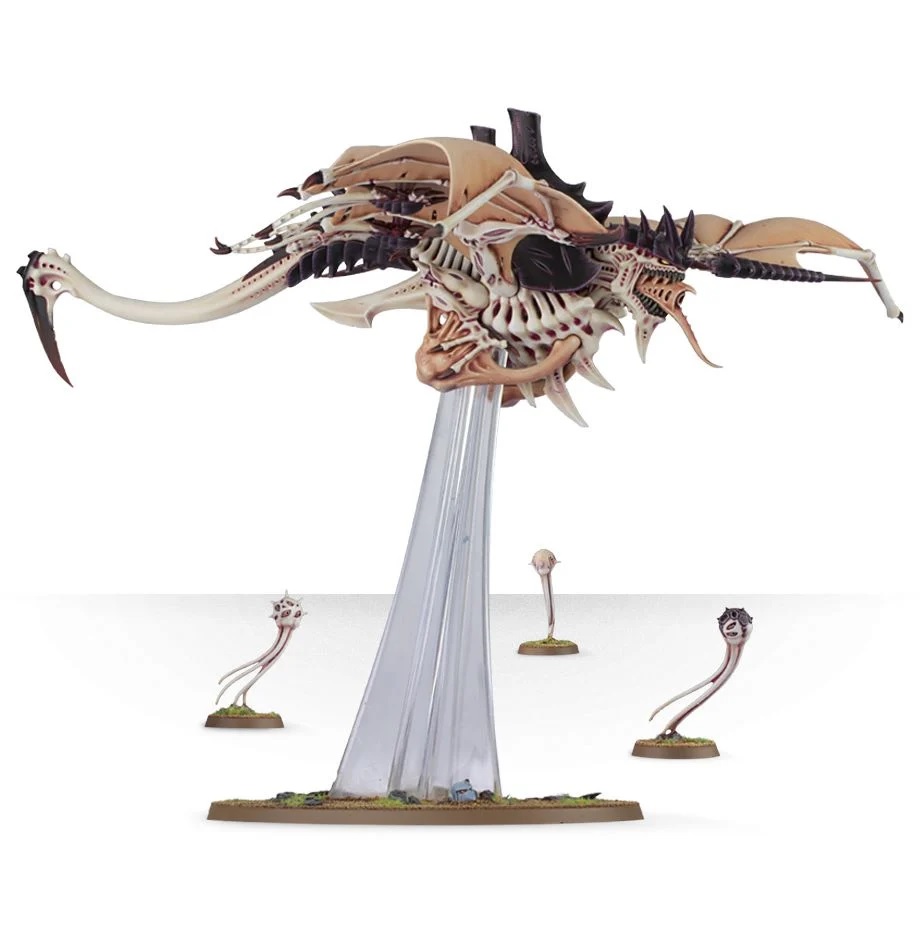 I'm sure everyone is familiar with the Flamespurt – it's actually the forerunner for all these flamer changes. It actually made Pyrovores worth taking! The Flamespurt is basically a heavy flamer but it's Assault D6. But what about the Drool Cannon? Well, for starters, it's on the Hive Crone. What's that? It's the other flyer for the Tyranids that isn't a Harpy. It comes with the Drool Cannon which is another flamer-esque weapon. It's also Assault D6 and auto hits, only it's only got an 8″ range. It's nasty with Str 6 AP -1, too. Should these weapons get upgraded to 12″ range? Considering they are two units from the Tyranid Codex that doesn't see much action…why not? It's not going to create a Pyrovore/Hive Crone Meta.
Craftworld Aeldari – Dragon's Breath Flamer, D-Scythe, and…Flamer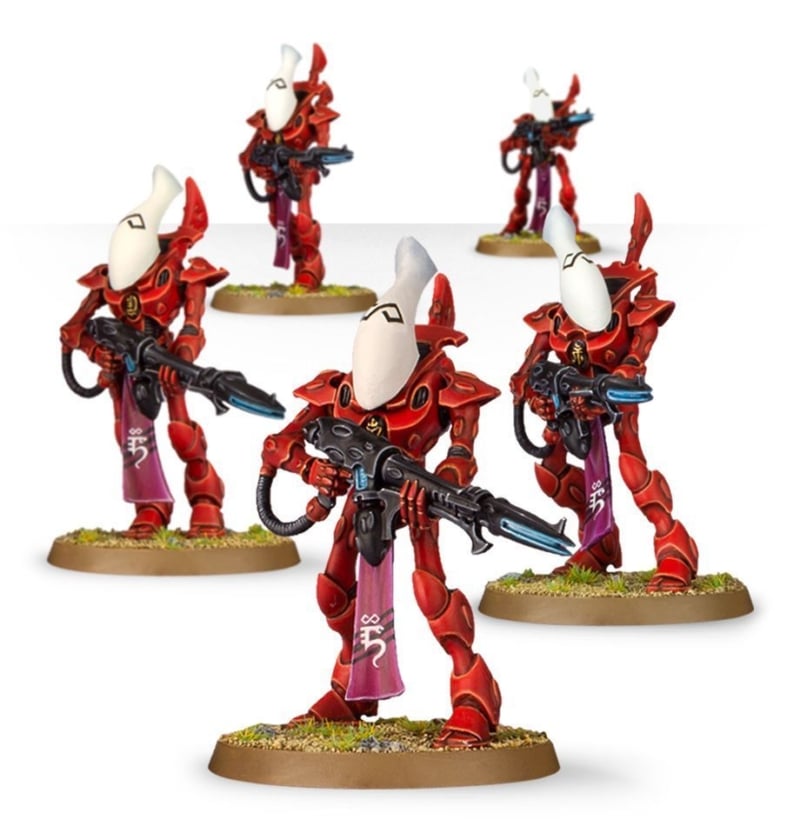 So the Dragon's Breath Flamer is another Assault D6 auto-hitting weapon. It's got the stat line of a Heavy Flamer and is competing vs the other options that Fire Dragons can take. In my many, many years of playing 40k, I don't recall ever seeing an Eldar player taking Dragon's Breath flamers over Fusion guns for their Fire Dragons. A 12″ range might actually change that.
As for the D-Scythes, well, those things are pretty devastating and if you let the Wraithguard wielding them get that close you kind of deserve it. These things are also Strength 10 and AP -4. So, OUCH! Personally, I don't know if these should get the boost to 12″ but if they do we might actually see Wraithguard make a huge comeback.
The Aeldari also have access to a Flamer. I know it's not the Imperial version…but c'mon. Change the name or standardize it.
Drukhari – Liquifier Gun and Spirit Syphon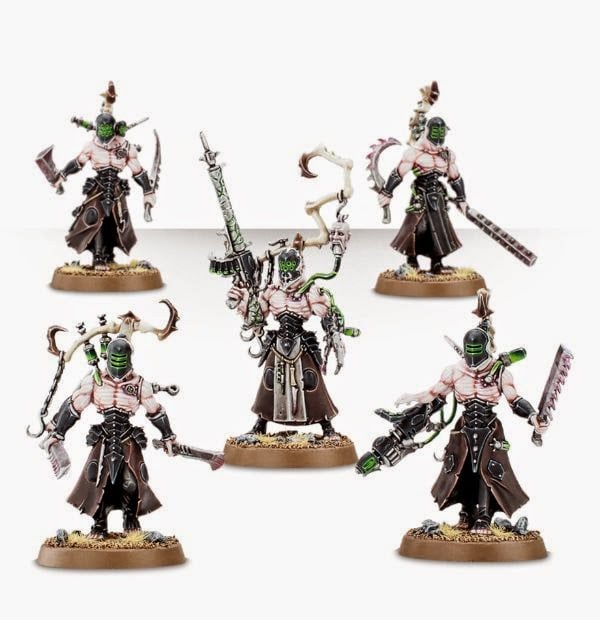 The Spirit Syphon is only available on the Cronos and it's kinda "meh." A 12″ range might upgrade it to "okay." Sure it can do D3 damage if you get a 6+ to wound…but it's also Strength 3. The Liquifiers, however, are available on other units – the basic stat line is also kinda of "meh" with its strength 3 and AP -D3. Would it be game breaking if it went to 12″? Probably not.
Death Guard – Plague Belcher, Spewer, Spitter, Sprayer, and Spurt Gauntlet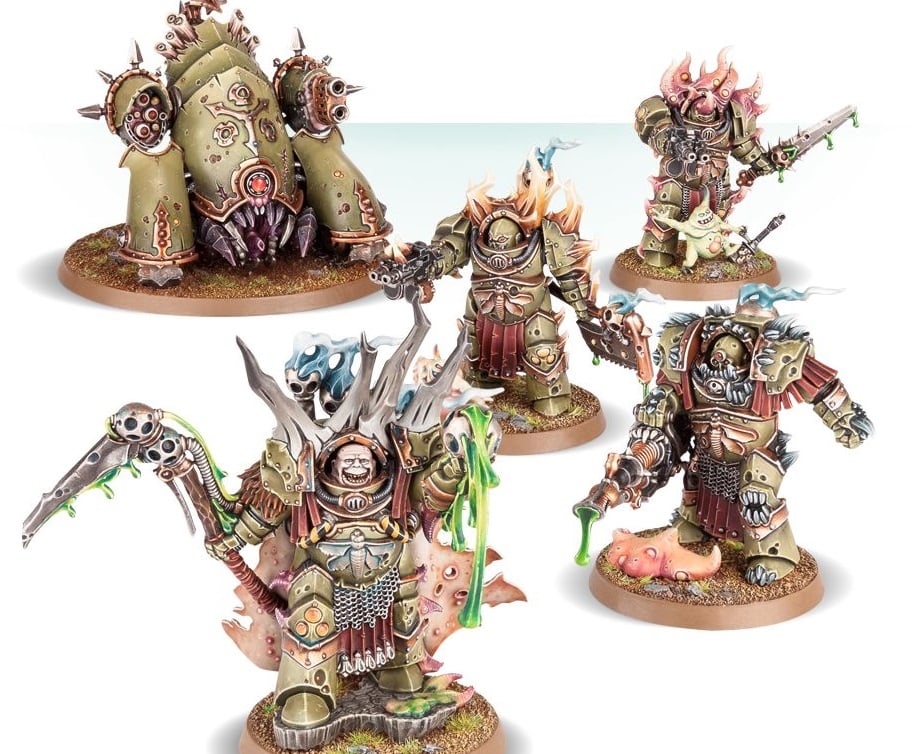 Look, the Death Guard have a bunch of Plague-vomiting weapons that are all variable but are essentially 6″-9″ flamers. Sure, they spew Plague instead of Promethium, but the Death Guard ALSO have access to Flamers and Heavy Flamers. The GW rules team make the choice to put those weapons at that very specific range – however, that was before Flamers and Heavy Flamers got a range bump. Would it be busted if they moved to 12″ for the ones that have a 9″ range?
Some of the Plague-vomiting weapons (like the Plague Sprayer) have VERY different profiles when compared to a Flamer/Heavy Flamer. Others, like the Plague Spewer, are basically the same except for the 9″ range. However, all of them have one thing that makes them different from Flamers – they are all Plague Weapons. That actually DOES have a mechanical impact and makes these weapons unique and different than Flamer-type weapons.
Because they are Plague Weapons (with their own unique rules interactions) they are actually more than just Flamers. And their range of 9″ already makes them effective. That said, Marines of all types are getting a wound boost so having more lethal weapons in the game might not be a bad thing. So, sure – make them 12″ and let's see how that works for a while.
Thousand Sons – Warpflamer/Heavy Warpflamer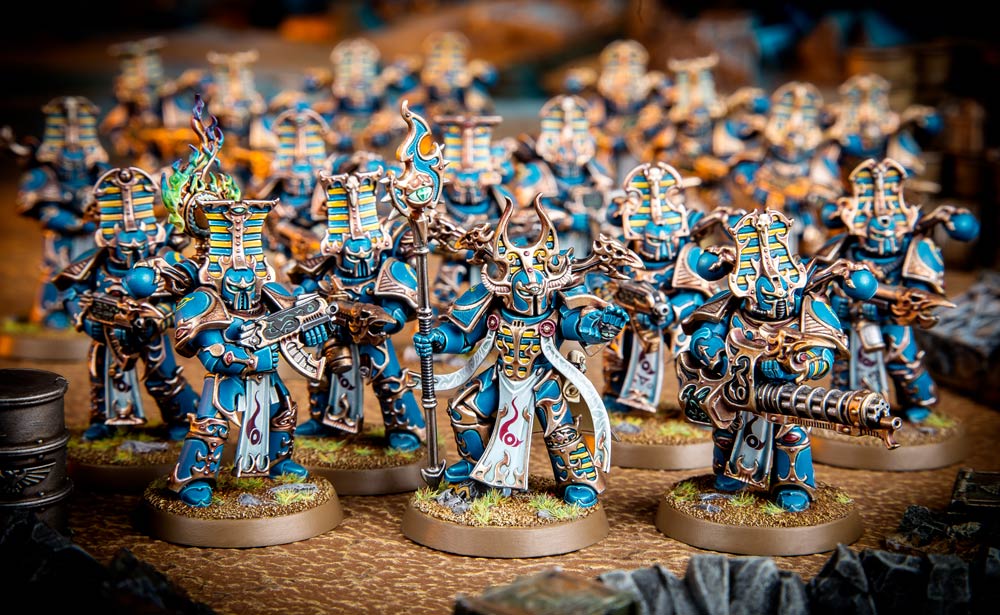 They are flamers with an extra AP. And if this convinces Thousand Sons players to take big squads of Warpflamer Rubric Marines, I say go for it. Let's bump these up to 12″ and roll some dice.
T'au – Flamers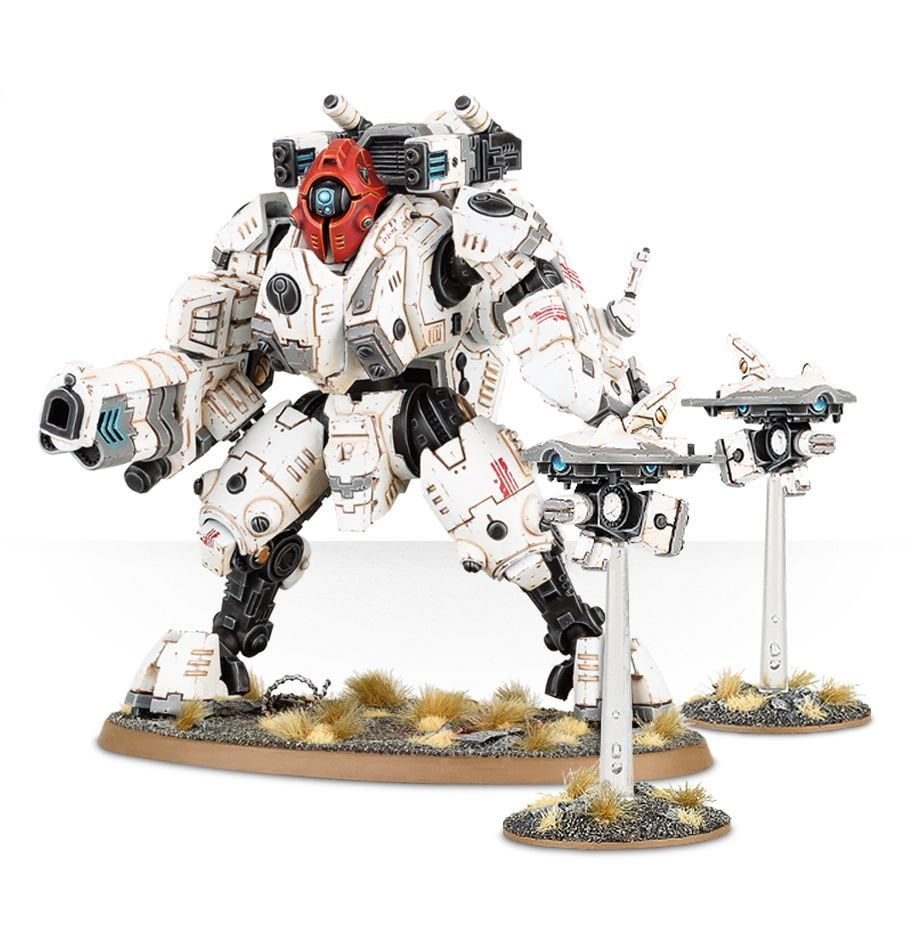 Well, they ARE just called Flamers. And if means less burst cannons on the tabletop, I'm all for it.
Orks – Burnas and Skorchas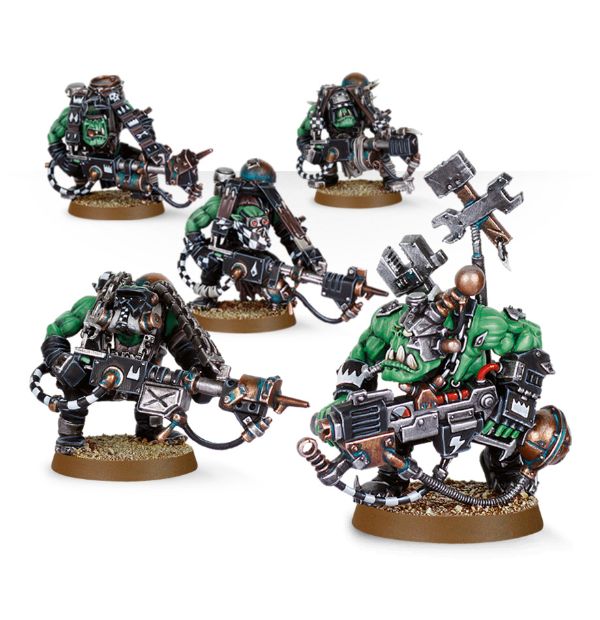 So Burnas only have D3 shots vs D6. And Sorchas are basically Heavy Flamers. Both have an 8″ range. Should they go to 12″ – if you think an ork wouldn't try to get to AT LEAST 11, well, you're wrong. Let's bump those ranges, GW! WAAAGH!!!!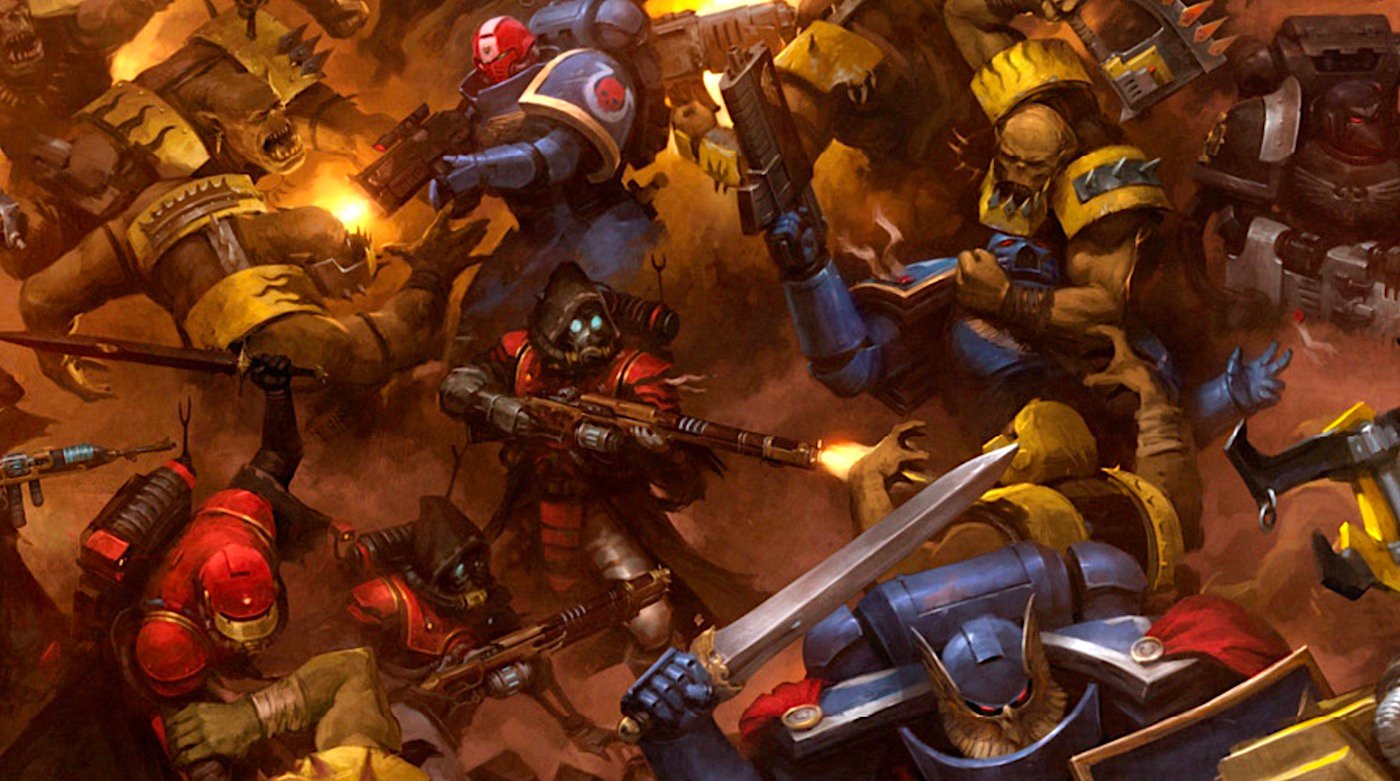 Of all the weapons listed (and there are probably more) why NOT boost them to 12″ range? The only one's I'd be a little hesitant about are the Plague Weapon options, but that's because they have additional rules. Everything else might have a weird AP (looking at you Drukhari) but they are all basically flamers in every other way except in name. Maybe GW will go back and change the names and make them mechanically different in some other ways (like the Plague Weapons).
What do you think? Should GW "standardize" the other flamer-like weapons or should they go a different route and make them more mechanically interesting and unique?
Note: We skipped Necrons because they are getting a new codex in October.