Chug your Nuka-Cola and let's take a look at some of the best Cosplays from Bethesda's Elder Scrolls Skyrim, Fallout, Doom, Dishonored, and more!
That's right, folks. Our collective jaws dropped this week when Microsoft announced it has acquired the media giant, ZeniMax, and its properties- including game publisher Bethesda Softworks. Say whaaaaat?! From the Microsoft press release:
"As the gaming industry transforms from a device-centric era to a player-centric era powered by new technology that provides the freedom to play with friends anywhere on any device, Microsoft (Nasdaq: MSFT) on Monday announced plans to acquire ZeniMax Media, the parent company of Bethesda Softworks, one of the largest, privately held game developers and publishers in the world. Creators of critically acclaimed and best-selling gaming franchises including The Elder Scrolls and Fallout among many others, Bethesda brings an impressive portfolio of games, technology, talent, as well as a track record of blockbuster commercial success, to Xbox. Under the terms of the agreement, Microsoft will acquire ZeniMax Media for $7.5 billion in cash."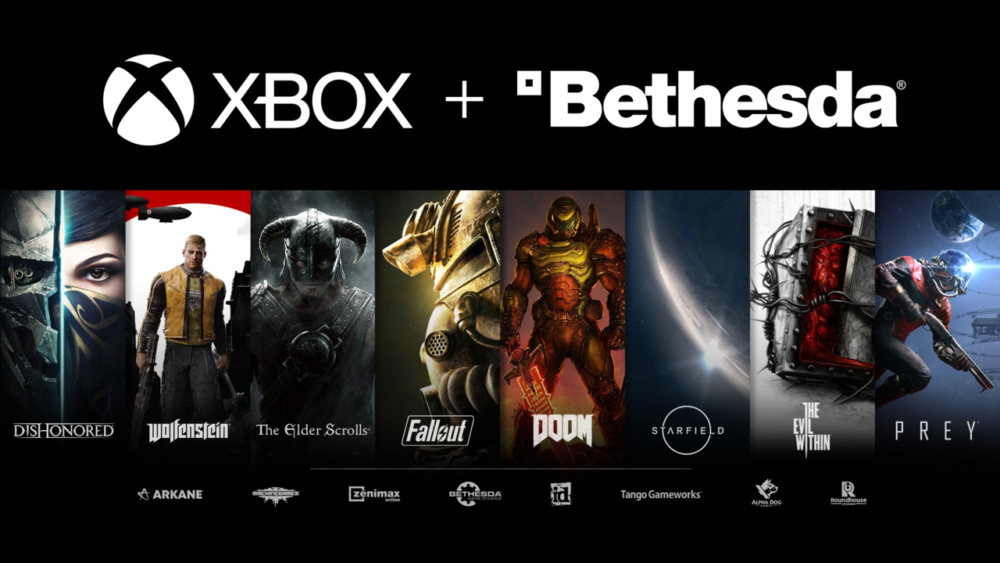 But what's going to happen to my beloved games? And more importantly… What does this mean for our precious multi-system access to Bethesda properties?! Sadly, I'm not really here to answer any of those questions for you, but I AM locked and loaded with some of the shiniest, sickest, COOLEST cosplays to come out of Bethesda properties. Hopefully, these will tide you over while you wait for more news on this spicy update from Microsoft.
Fallout – Piper
Once again a Cosplay collaboration that pops RIGHT off of the screen and requires multiple double-takes… surely that's a still from the game and not a Cosplayer image? NOPE. This is the real deal, folks. Trade all of your Nuka caps in for a print of this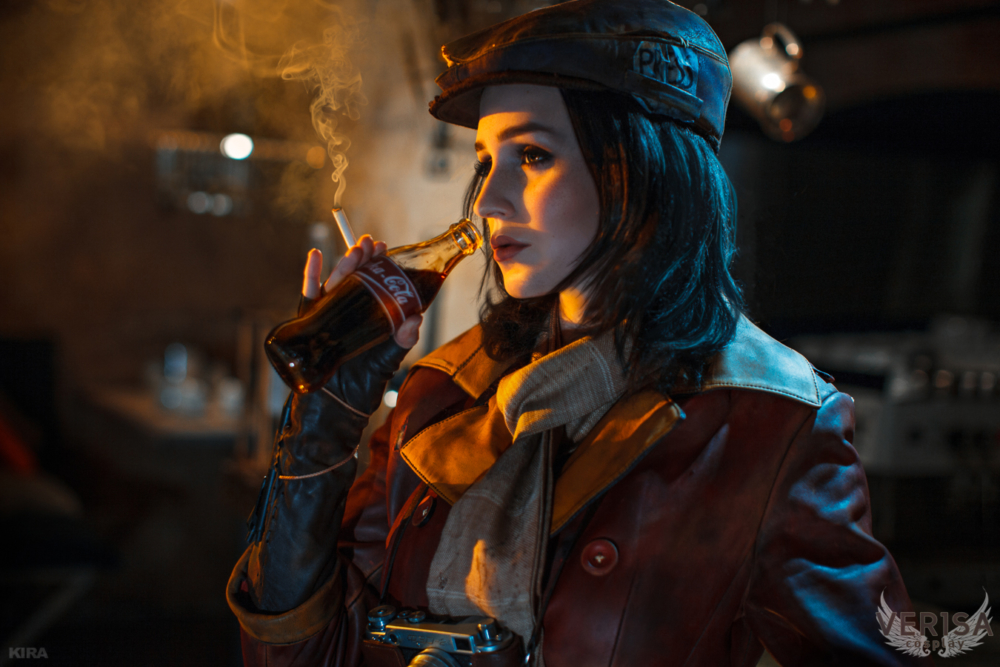 Cosplay by Ver1sa, image by Kira
"Look, I gotta go get settled in, but, um, stop by my office later. I have an idea for an article that you would be perfect for."
-Piper

Cosplay by Ver1sa, image by Kira
"What I wouldn't give for the biggest rolled up newspaper…"- Piper
Fallout-Power Armor
This next one goes without saying- if SyFy says its awesome, it definitely requires you to stop and ogle! This gorgeous piece comes from Crinitus Creations, (Also known as MrZ Cosplay), whose expertise lies in 3D printing among other construction techniques. Check out the feature in SyFy with this amazing artist!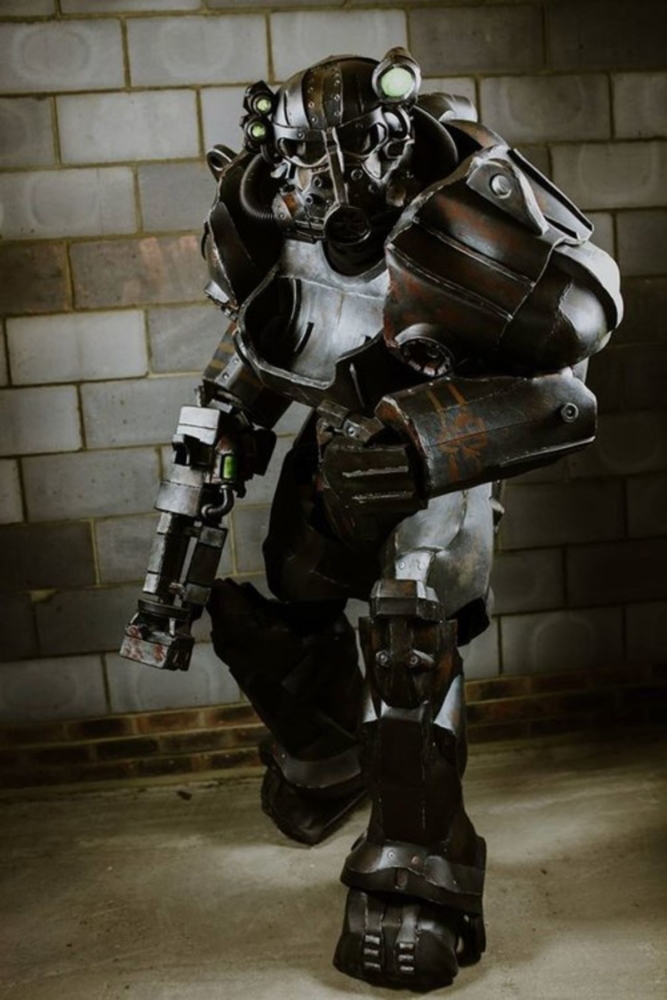 Doom Slayer
"Oarin originally built this Doom Slayer cosplay for PAX Australia 2017 (it won the cosplay contest there, too). Remarkably, he made it in just 18 days, primarily from a lightweight material called EVA Foam and with a little help from a 3D printer for the gun and helmet. He says he spent around 18 hours a day building when he first started, pared his schedule back to 10 hours a day for a while, and then pulled two all-nighters leading up to the event. "It just had to be done at that point, noise or not. When I'm not shackled by noise problems I tend to work at least 12 hours a day, motivation permitting." – via PC Gamer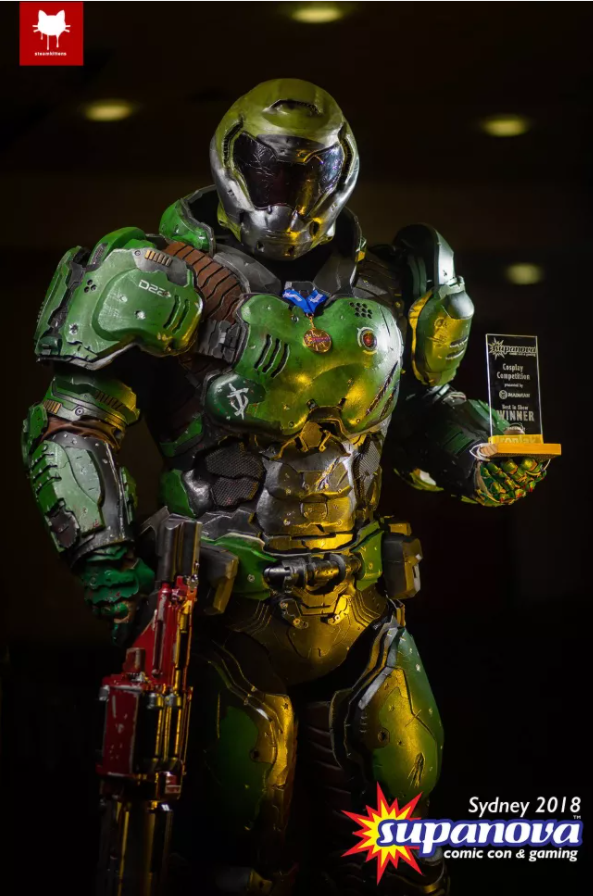 Cosplay by Scrap Shop Props. Photo by Steamkittens.  
Skyrim- Dovakhiin Daedric
This Cosplay just plows the doors off the place. A completely stunning image of an immaculate set of armor. It's haunting, and textured, and MOOD. This armor comes to us from Zerios88, and showcases just how excellent a constructionist the maker is.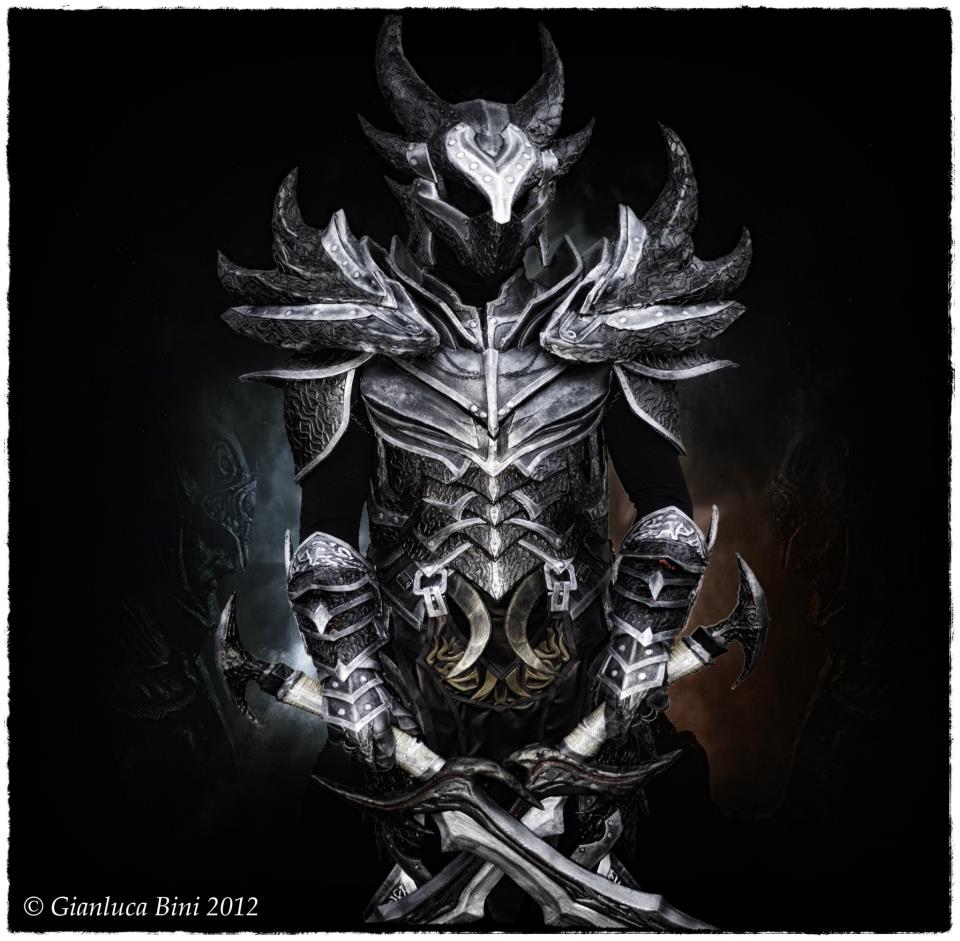 Dishonored- Emily Kaldwin
Yet another project that looks like it was captured directly from a video game, this stunning image is a collaboration of Cosplayers Isilmarille and WarPaw as Corvo Attano.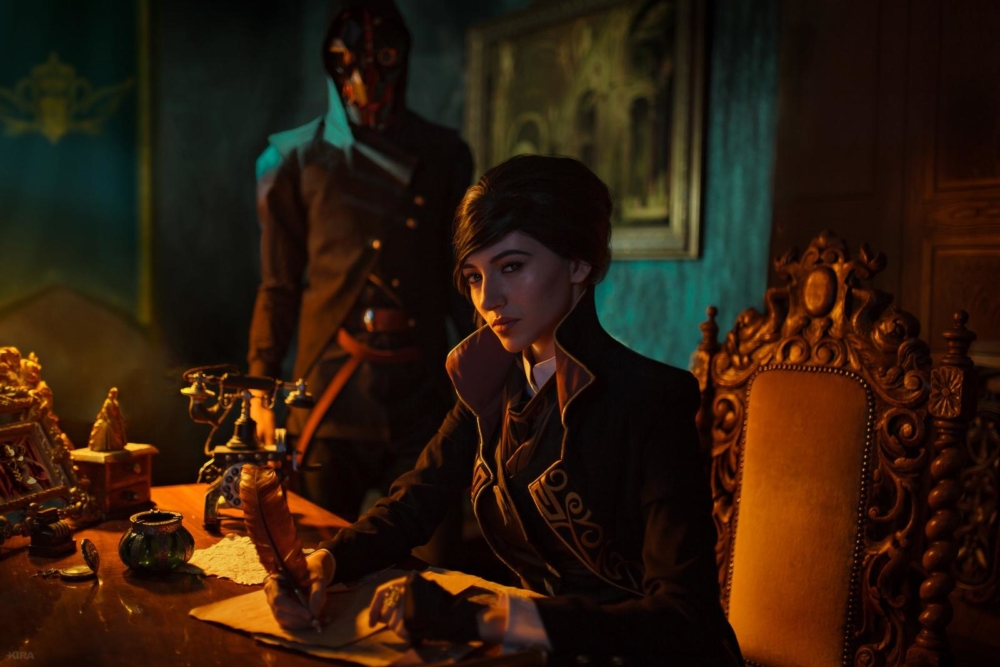 photo by kmitenkova 
"It's a funny thing, ambition. It can take one to sublime heights or harrowing depths. And sometimes they are one and the same."
-Emily Kadwin
~Join us next week for more Cosplay Coverage~
Have a Cosplay question you would like Mayhem's Muse to answer? Know a Cosplayer you'd like to see featured? Send an email here!
Learn more about Mayhem's Muse