Today let's talk about some armies that got worse in 9th Edition.
9th Edition, both the core rules and the missions, represents a pretty big shake up of the game. Lots of little things have changed, and the very way you fight and win is different. This has also affected how good armies end up being.  We all know that Marines have only gotten better over the past couple of months, and I've talked about some armies that seemed good in 9th before. Today lets take a look at some armies that have actually gotten worse with 9th.
5. Grey Knights
Grey Knights were not a particularly good army in 8th, and that trend only have gotten worse at the start of 9th. Two big changes have hurt Grey Knights. The first is the removal of the Psychic Focus rule. This has hurt the army's ability to cast smite a lot and really limited one of their many abilities. On top of that the 9th Edition missions are heavily favored toward to taking and holding objectives. Currently this can be an issue for Grey Knights. They are an expensive army (and not always super durable) and getting enough troops to hold down objectives can be hard for them. Both of these changes really hurt them.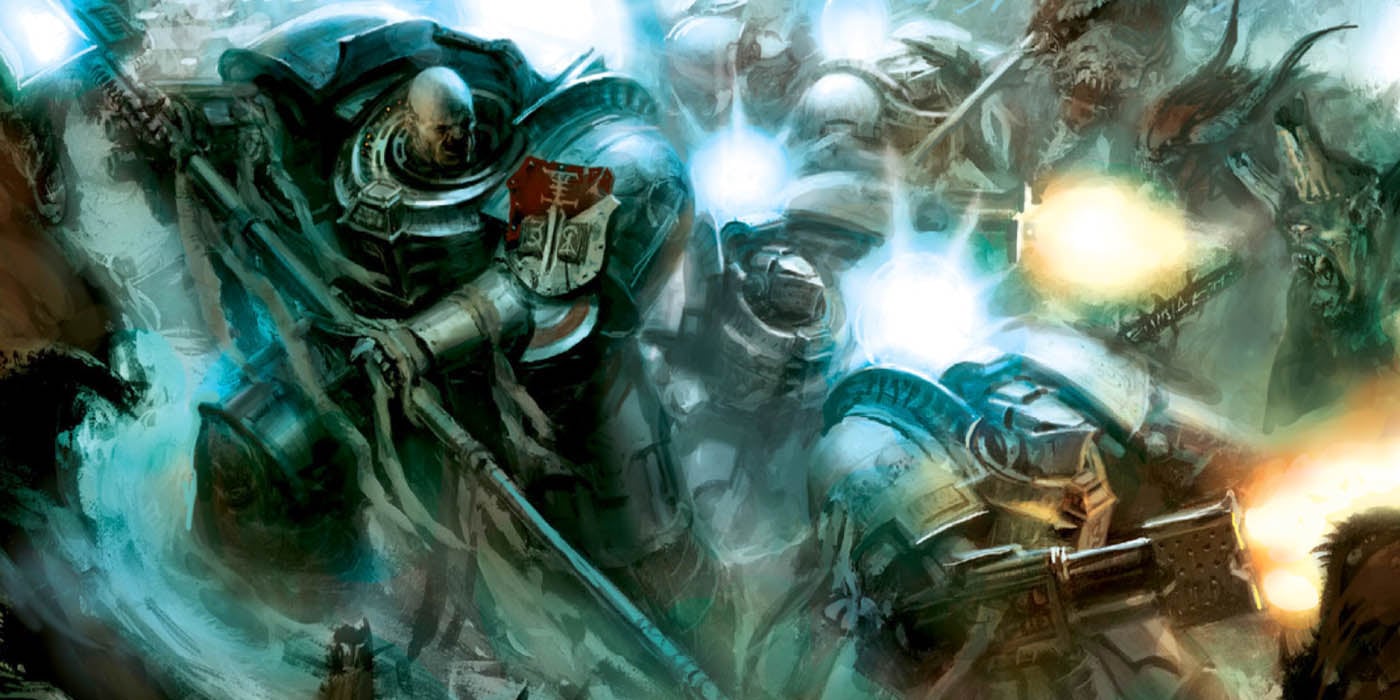 Now there is some hope for the Knights of Titan. They did get buffed in Psychic Awakening making them a bit better. In addition to that however they will, at some point, likely October, be getting buffed with extra wounds. While this will again make them more expensive, it may also make the army a little tougher. In the FAQ GW did also promise more changes for the army, so we have something to look forward too.
4. Harlequins
Harlequins are another one of those armies that, as a stand alone force at least, didn't really do all that great in 8th. Like Grey Knights 9th seems to have more of that in store for them. Their limited line up didn't really get helped by any of the changes in 9th. In fact losing the ability for flying units to fall back and shoot hurts the army, as does caps on negative to hit modifiers. A few other small tweaks also hurt them. Like Grey Knights however their biggest weakness is going to be numbers and staying power. While they are a fast army, and can take objectives, holding them is going to be hard. They are also an army that doesn't have a ton of spare units to use holding down objectives. I think overall missions are going to be really hard on the masked jesters.
3.  T'au
For a moment there is seemed like 9th was going to completely kill the T'au army by taking away their overwatch. Luckily for T'au they get to keep it on all their units. Still I think 9th is going to be hard for them. Unlike the prior entries on this list T'au were an army that saw some success in 8th, albeit only with a couple particular builds. Still they had victories, but 9th isn't looking hot for them. The core rule changes are a bit of a mixed bag for the fish folks. Losing the ability to fall back with flyers and still shoot hurts them a bit, but multi charges did get harder to pull off.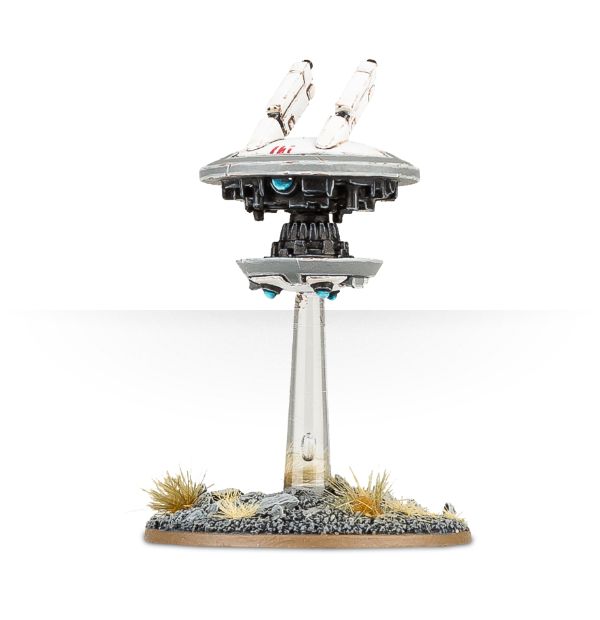 The changes to terrain rules however clearly hurt T'au with both more negative to hit modifiers and more blocking terrain showing up. Both of these are bad for an all shooting army. Points changes didn't help the list either with the all powerful shield drone going up by 50%. This really hurts T'au's most successful build. On top of that the missions are… really bad for T'au. 9th's missions generally require you to be able to push forward and take mid, or enemy side objectives. You need to be able to dislodge enemy units and get close. T'au, as a mid to long range shooting army are really bad at this. They don't really have any bully units, nor do they have any effective assault units to clear objectives with. Even Guard have Bullgryns or masses of Catachans. T'au might be in trouble.
1&2. Imperial and Renegade Knights
Both of these armies played a major role in 8th Edition meta, topping it at times. In 9th however I think both will struggle. Due to their similarity I've just gone ahead and grouped them together here. The core rules of 9th don't really hurt or help them that much, though blast is a rule that will help the army against some armies, and can't hurt it. Other changes however have really hurt it. The changes to terrain for instance mean that shooty knights will have a harder time seeing and hitting targets. They can even ended up in situations where the enemy can see and shoot them, but they cant see the enemy in return. That's not good.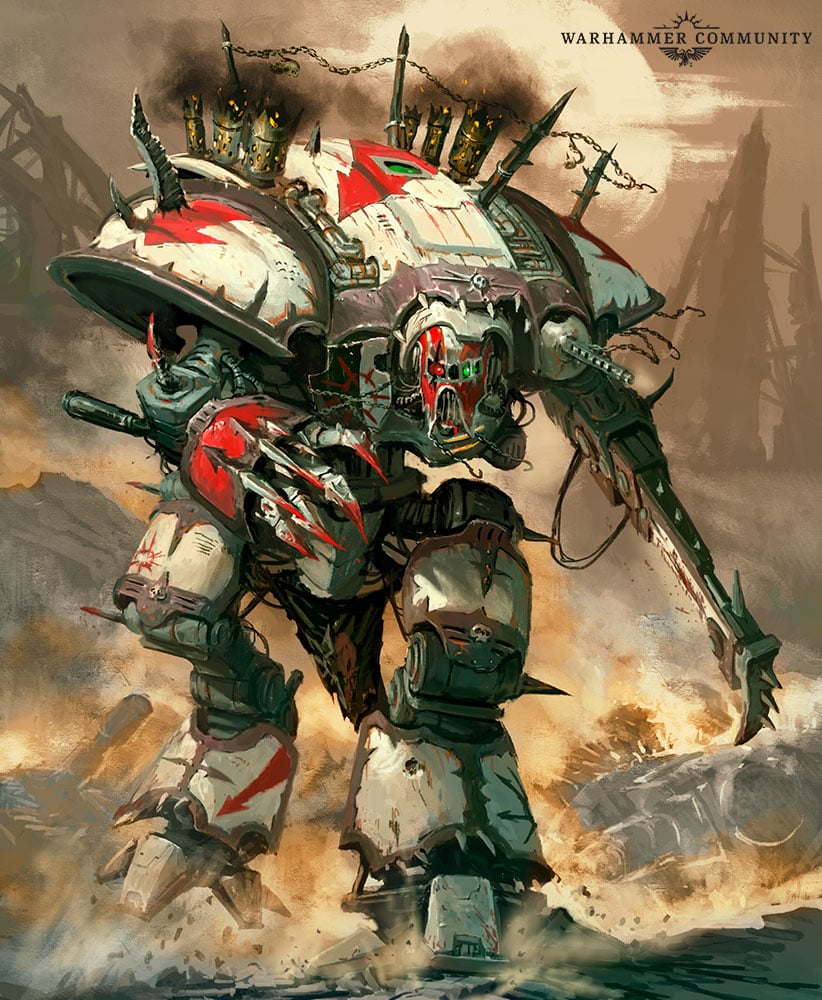 Missions are another area were Knight armies are in big trouble. Having to take and hold a lot of objectives is hard to impossible for a pure knight army. Knights also can't score a lot of the secondary objectives. This means that a pure Knight army is fighting an uphill battle on both primary and secondary objectives. One answer of course is to not run a pure Knight army. However where as in 8th taking a detachment or two of infantry was a bonus, giving you scoring troops and CP, in 9th it will cost you CP you could have used on stratagems other wise. There is a real risk you'll end up with less CP then you need and too few infantry to make a difference. Lastly we've also seen an uptick in weapon damage in 9th.  Heavy bolters have gone to D2, multi-meltas got an extra shot and can do up to 8 damage a shot. Heavy Gauss Guns do 3d3. Even some Plasma weapons appear to have gone up a point of damage. Thunderhammers as well may have increased their damage. Weapons doing more damage is just flat out bad for knights as it makes them easier to kill. Unless they gain a lot more wounds it seems like in 9th you'll have less Knights and the ones you have will be easier to kill.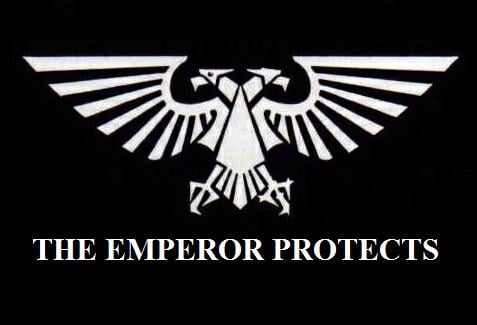 Let us know what armies you think got hurt the most by 9th, down in the comments!