HeroQuest Gets UK Release From Zavvi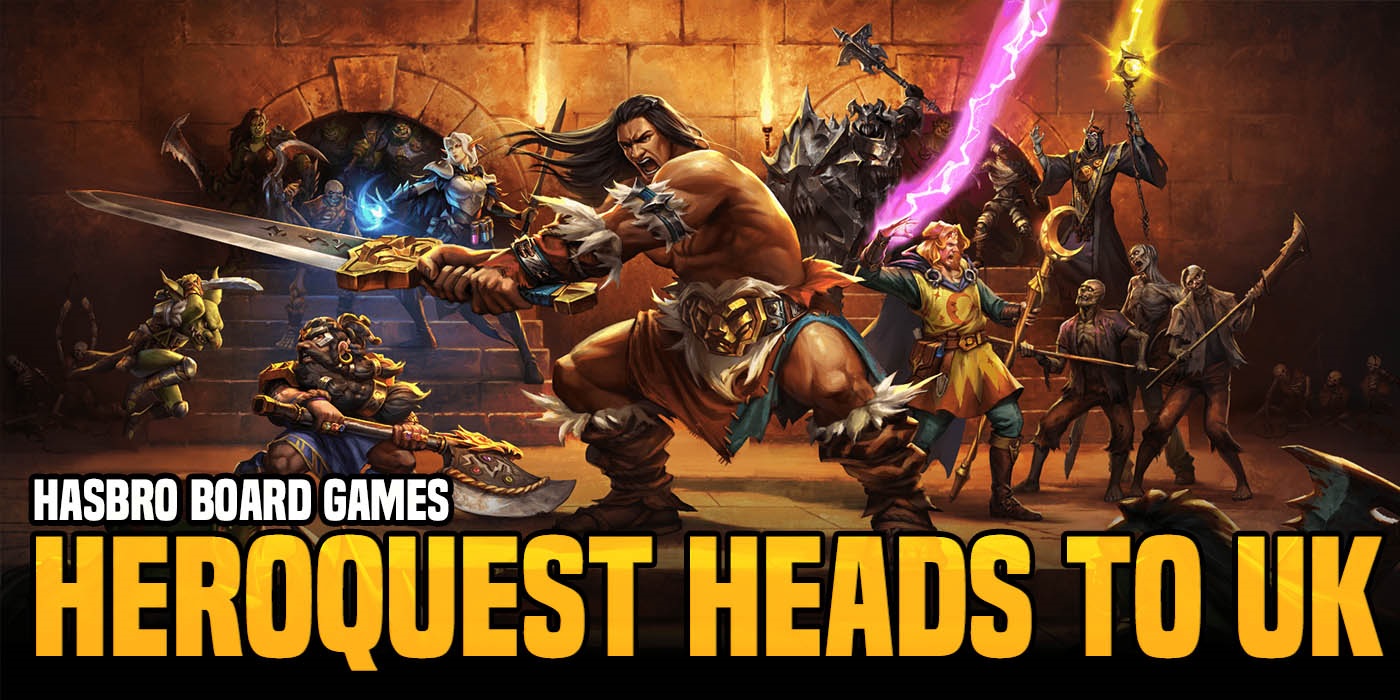 HeroQuest fans in the UK – your outcry has been heard! The revamped classic board game now has a distribution from Zavvi!
When the return of the tabletop fantasy epic was announced, folks were excited! It hit it's funding goal and has since added on more reward unlocks down at various other milestones. As of writing this, they are sitting at over 2 million USD raised.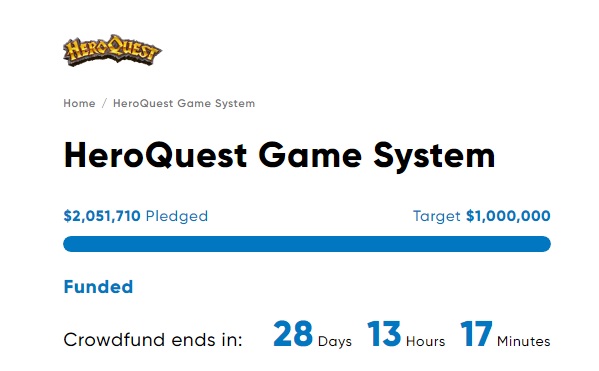 However, when it was first announced, the board game only had availability in the US and Canada (except for Quebec, Canada). This caused a ton of confusion from fans of the game across the pond. There were questions about the distribution and publishing rights for the board game in the UK and Europe. But that is one rabbit hole we're not going to go down. Instead, we're going to focus on some good news – it's now available through Zavvi for folks in the UK!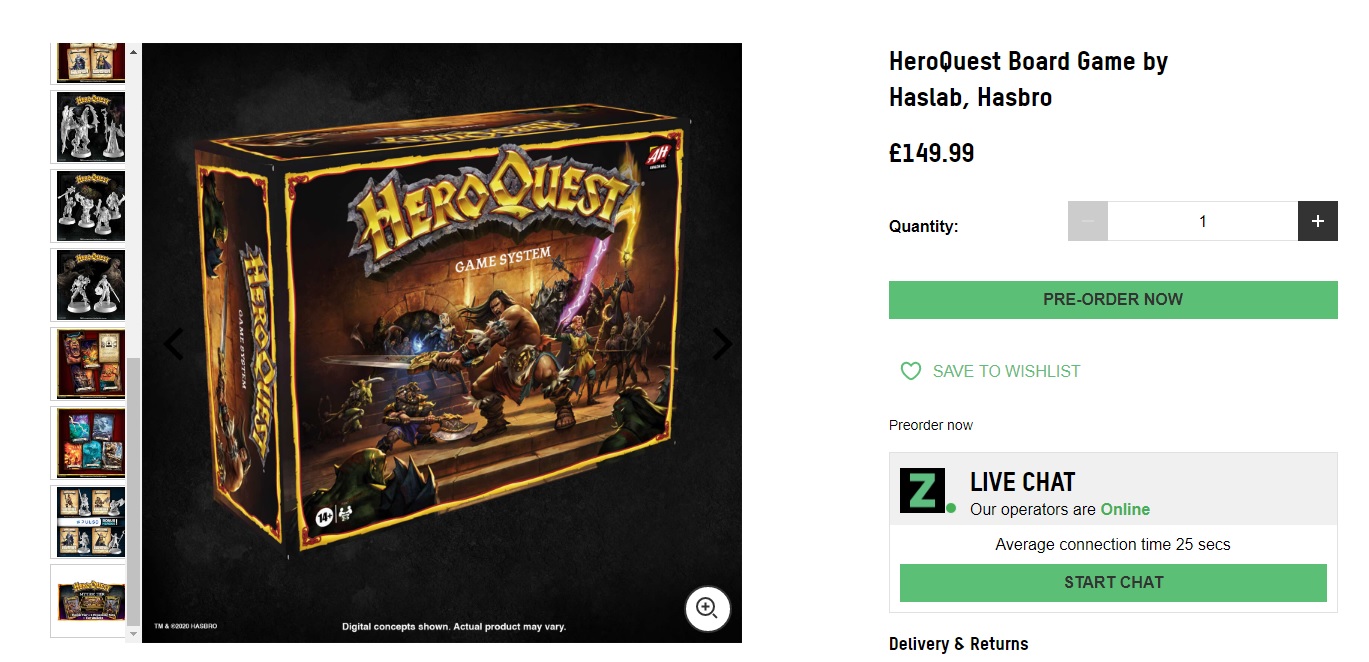 "Embark on your latest quest, and discover what it means to be a hero with the latest Haslab line: the HeroQuest Board Game – Exclusively available on Zavvi in the UK.
Making its grand resurgence after almost three decades in hibernation, you and your tabletop-addicted friends can now return to your dungeon-crawling exploits once more, taking on a never-ending series of conflicts and fantasy magic."
Now a couple of other notes. The UK pre-order only has the one tier which is the same as the Mythic Tier from the Hasbro Pulse site. Which means you'll get the core game, plus both of the expansions as well as any of the Goals also unlocked.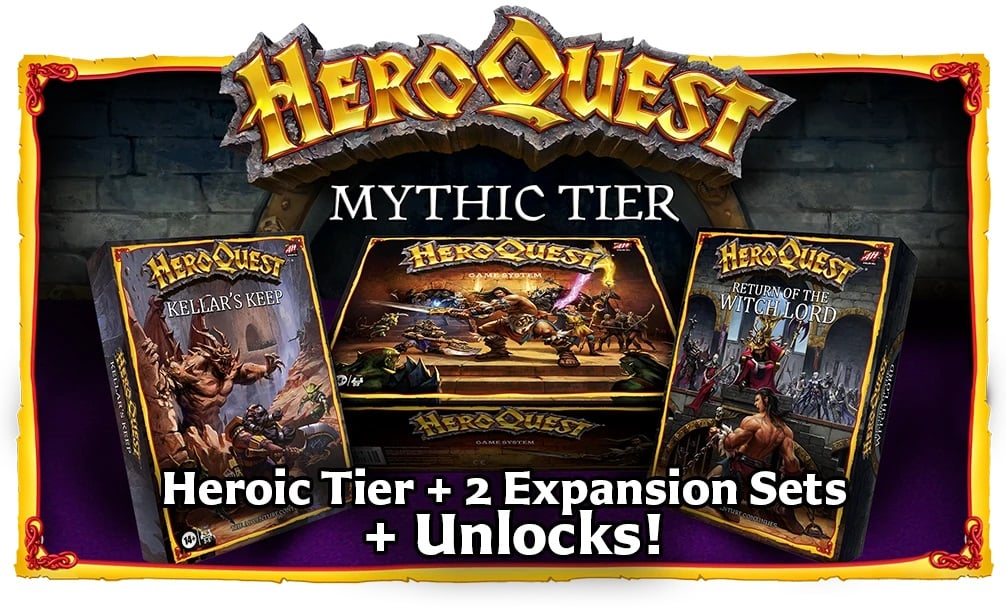 Mythic Tier:
71 high-quality characters and furniture miniatures
Receive an additional 4 bonus hero miniatures and 1 exclusive miniature, exclusive to this crowd-funding period.
2 exclusive game expansions
2 more exclusive miniature figures
and new unlocks by hitting each additional stretch goals.
To be honest, if you were thinking of ordering this as part of the funding campaign, the Mythic Tier is the way to go. The two extra campaigns and bonuses are well worth the extra cost vs the heroic tier. So if you are in the UK and want to get your hands on this re-release of the classic HeroQuest Board Game go get your pre-order on from Zavvi!
Subscribe to our newsletter!
Get Tabletop, RPG & Pop Culture news delivered directly to your inbox.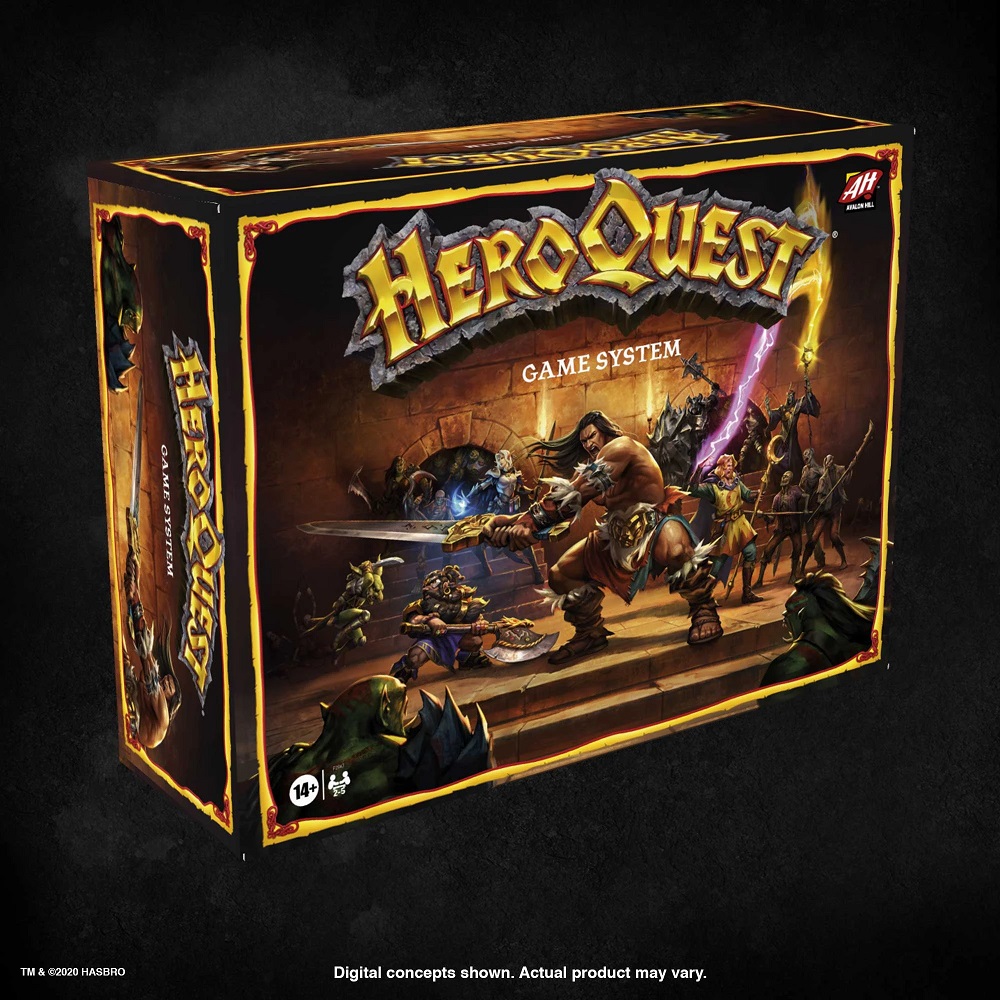 New "Milestone" Goals
And just in case you were wondering Hasbro has added another batch of milestones for this project.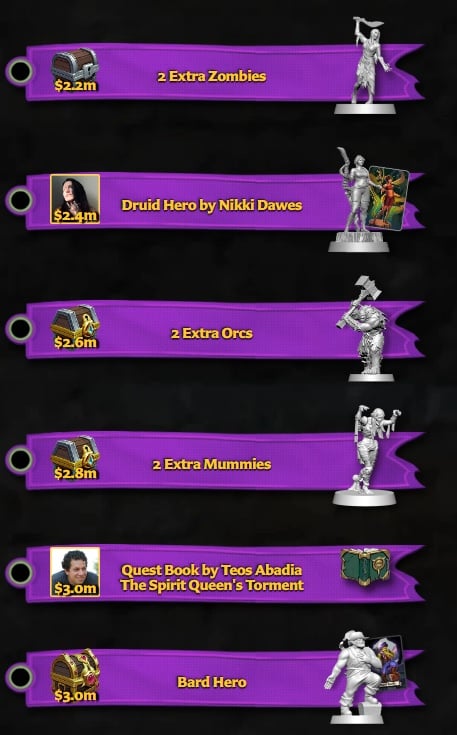 $2.2 Million – 2 Extra Zombies
$2.4 Million – Druid Hero by Nikki Dawes
$2.5 Million – 2 Extra Orcs
$2.8 Million – 2 Extra Mummies
$3.0 Million – Quest Book by Teos Abadia – The Spirit Queen's Torment
$3.0 Million – Bard Hero
The Campaign still has 28 days left to hit these goals.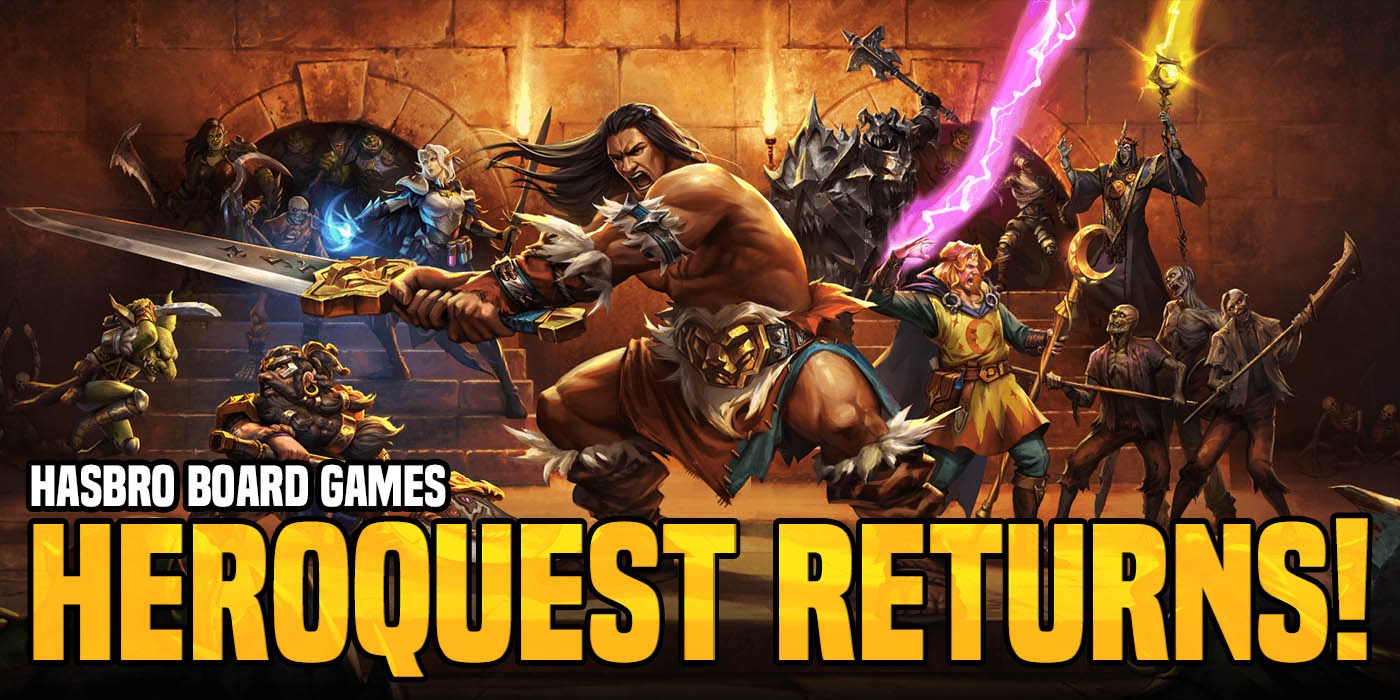 Still plenty of time to get your hands on this one – and now available in the UK!