Geekery: 2 New and Very Different Sci-Fi Stories Coming to Netflix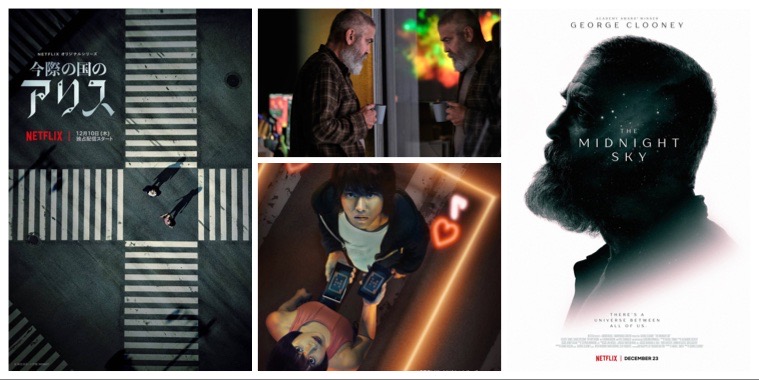 Journey into an alternate dimension of deadly games in Alice in Borderland and reach out in The Midnight Sky. Both out next month.
This series is based on the manga by Haro Aso. It follows Ryōhei (Kento Yamazaki), Daikichi (Keita Machida), and Chōta (Yûki Morinag) after a mysterious power outage happens in Tokyo – the city's population seems to have vanished. The three friends band together and use their wits to figure out what's going on… what they find is a rabbit hole into another world they have to navigate their way through games created by its maniacal ruler in order to survive.
Alice in Borderland starts December 10th.
This movie leans more towards hard sci-fi. Augustine, a scientist in the Arctic, tries to contact a group of astronauts to tell them to not come home as the Earth crumbles around humanity. Along with George Clooney the cast includes David Oyelowo, Kyle Chandler, Demián Bichir, and Tiffany Boone.
The Midnight Sky debuts on December 23rd.