Star Wars: Protect Tatooine with New 1/6th Scale Tusken Raider from Hot Toys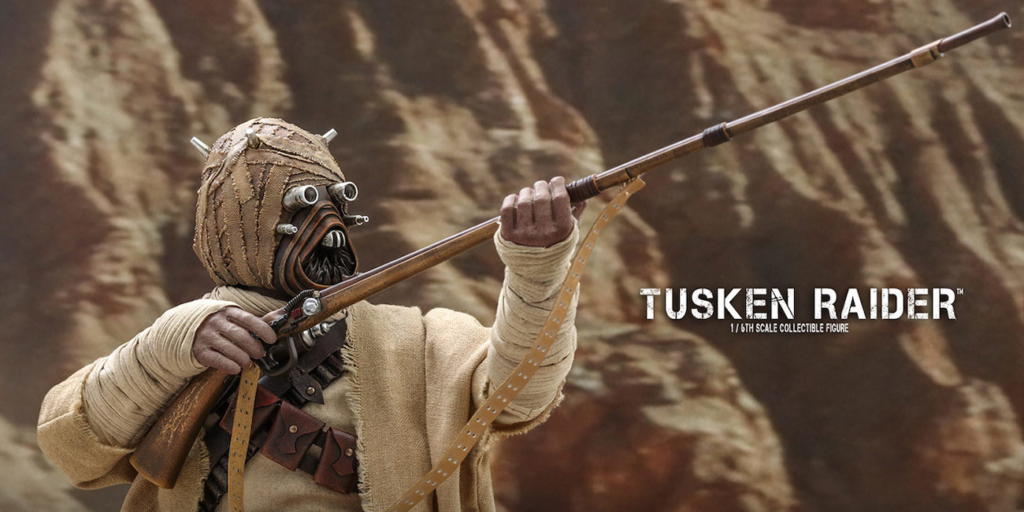 The nomads of Tatooine have gotten a lot of attention recently thanks to The Mandalorian.
The show gave the Tuskens more screen time than they've gotten in any of the live-action movies. The show has given them depth with a community structure and language and making them the center of a story. It's only right that they get an awesome action figure, too.
This 12″ fig comes in a fabric costume topped off with leatherlike belts and bandoliers that hold the ammo for the infamous rifle the Tuskens wield.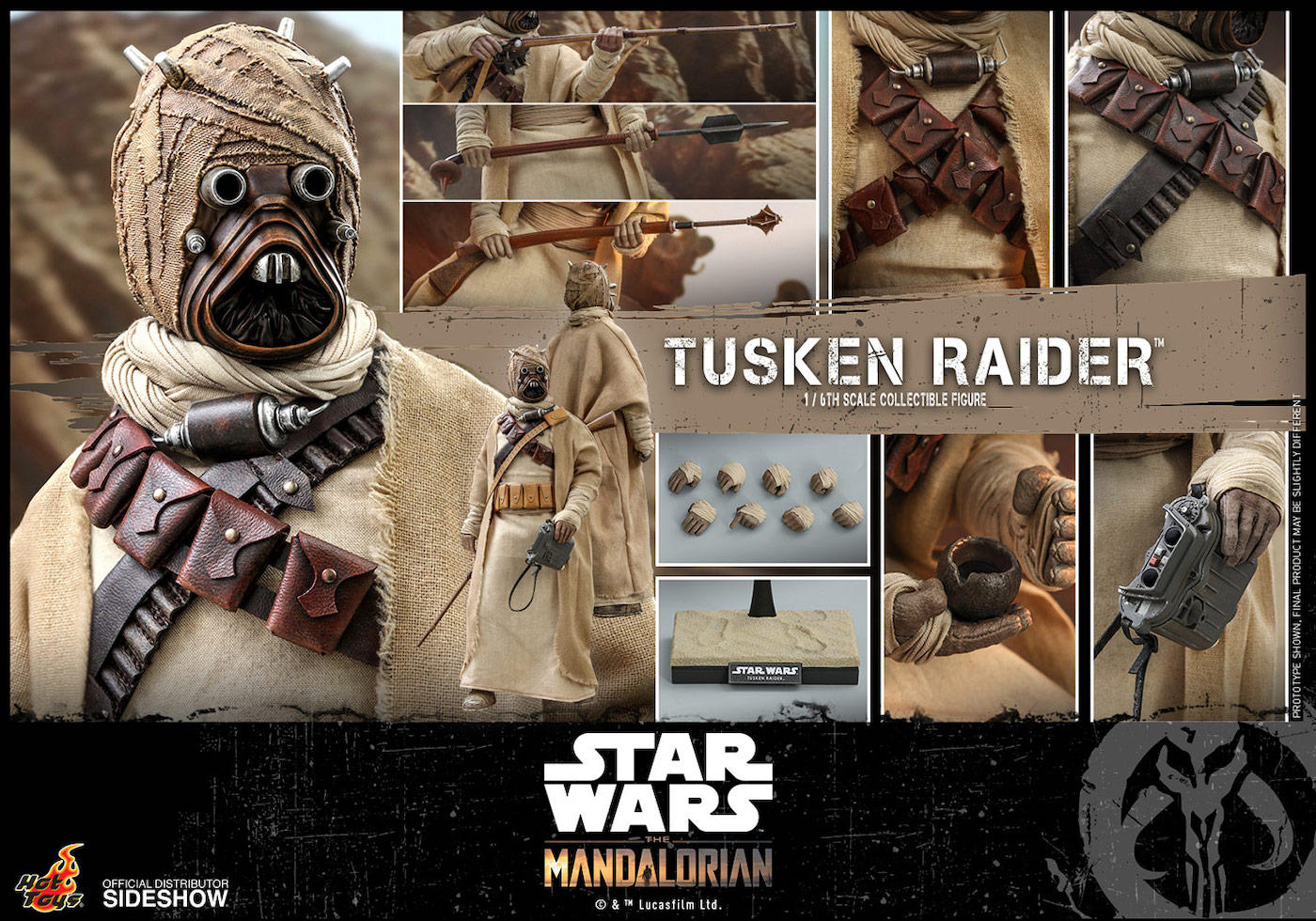 1:6 Scale Tusken Raider – $250
Height: 12.2″ (309.88 mm)
Over 30 points of articulation
New head sculpt with tattered rags, lenses, head spikes, weathering effects
Eight (8) pieces of interchangeable hands with wraps including:
Costume includes robe, boots, shoulder bandoliers, utility belt, etc.
Weapons:

Two (2) gaderffii sticks
One (1) rifle with strap

Accessories:

One (1) neck device
One (1) black melon
One (1) macrobinoculars
Figure stand with nameplate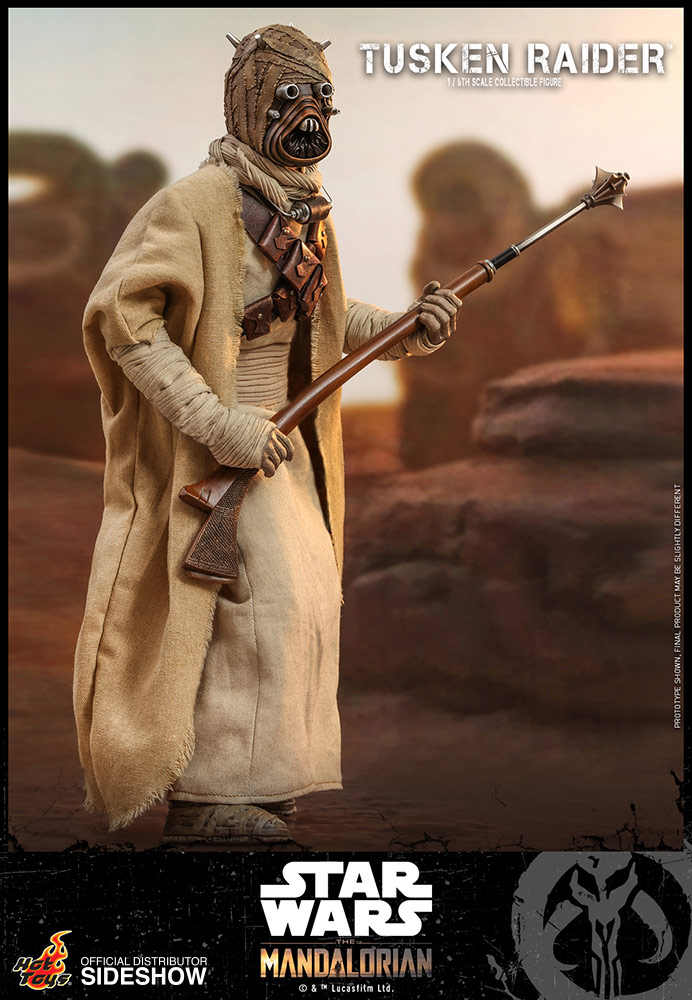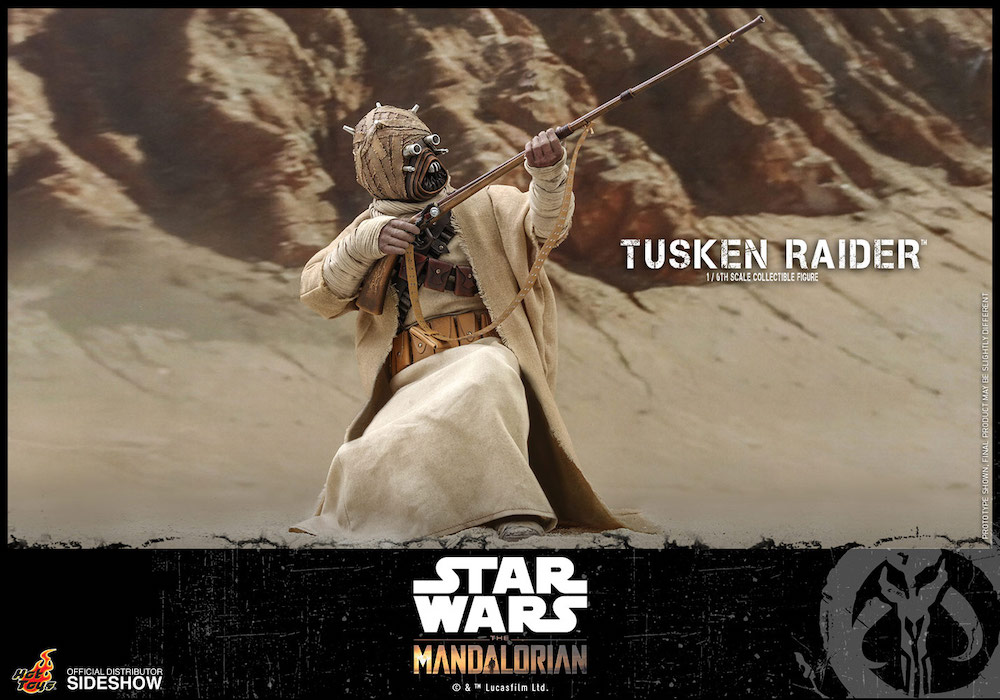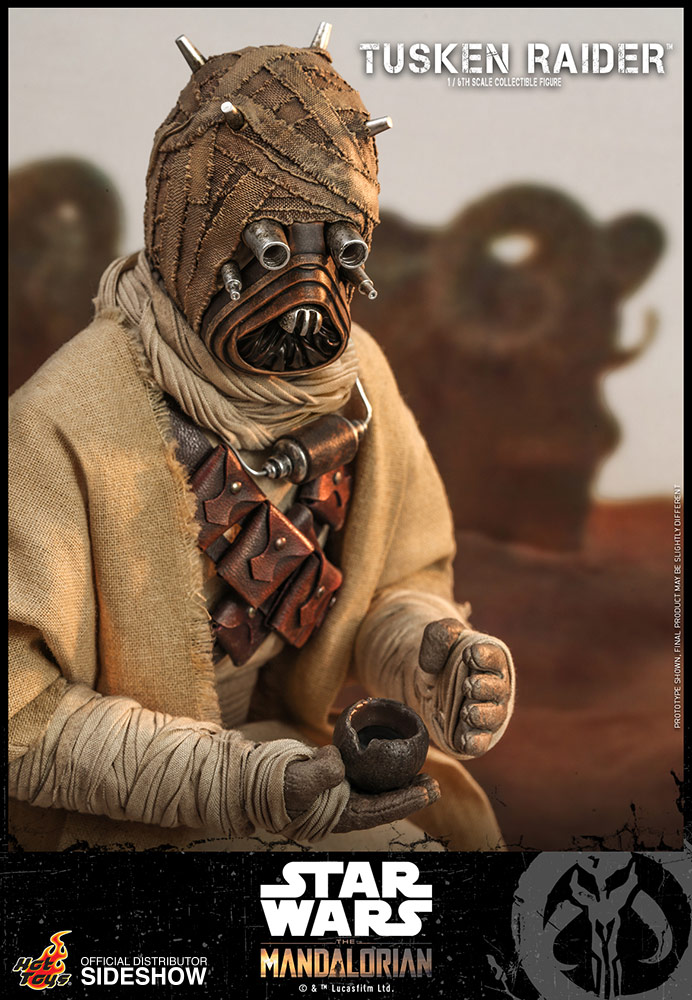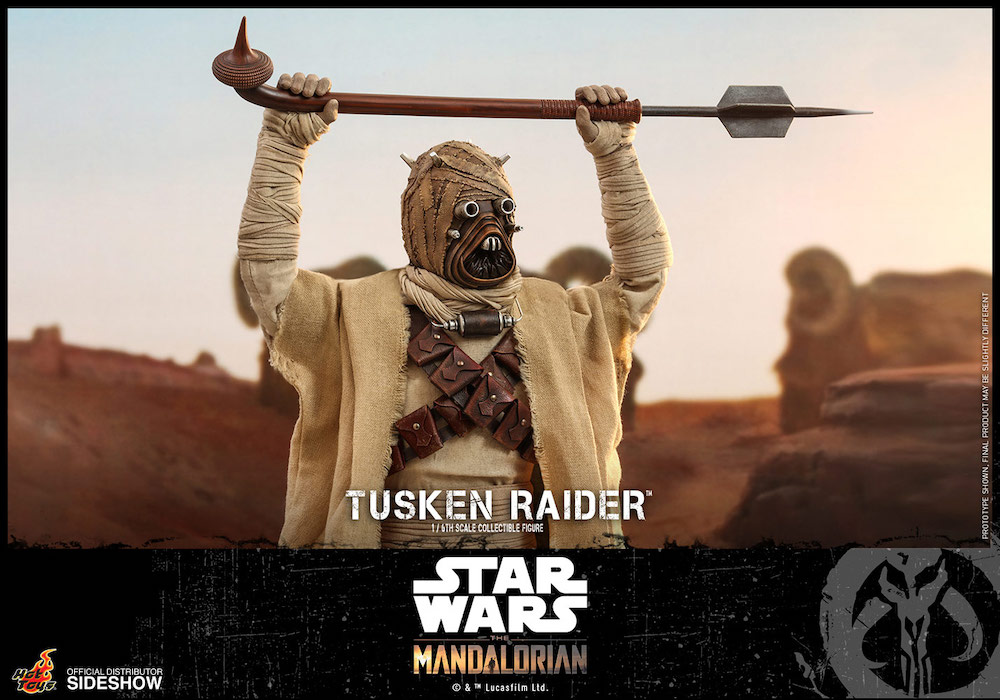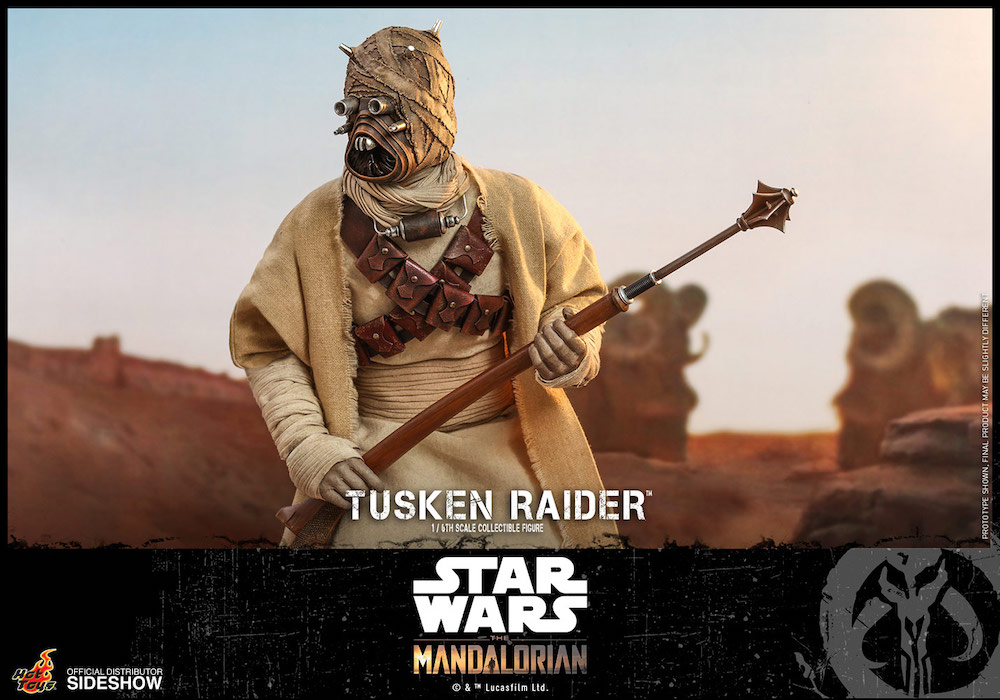 Latest News From BoLS: