Warcaster: Unboxing the Iron Star Command Box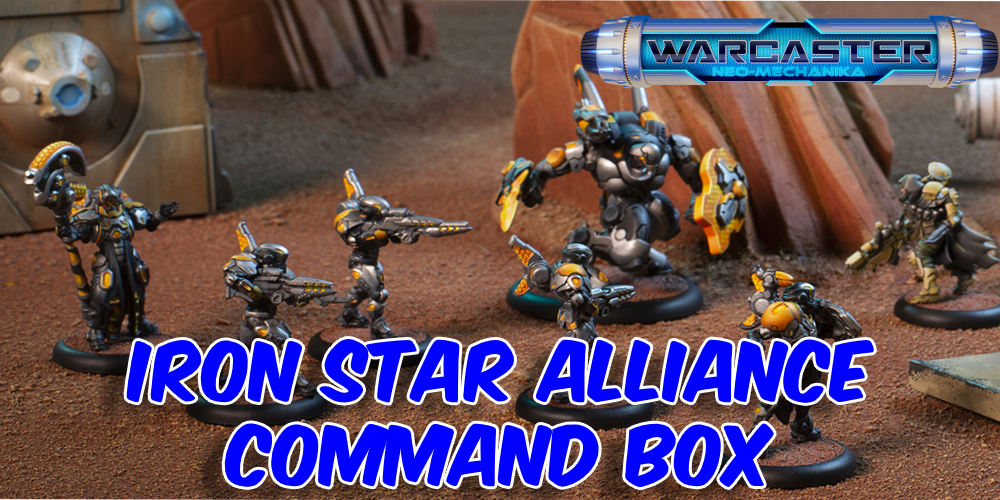 We're taking a look at the starter box for the Iron Star Alliance, one of the first wave factions for Warcaster: Neo-Mechanika.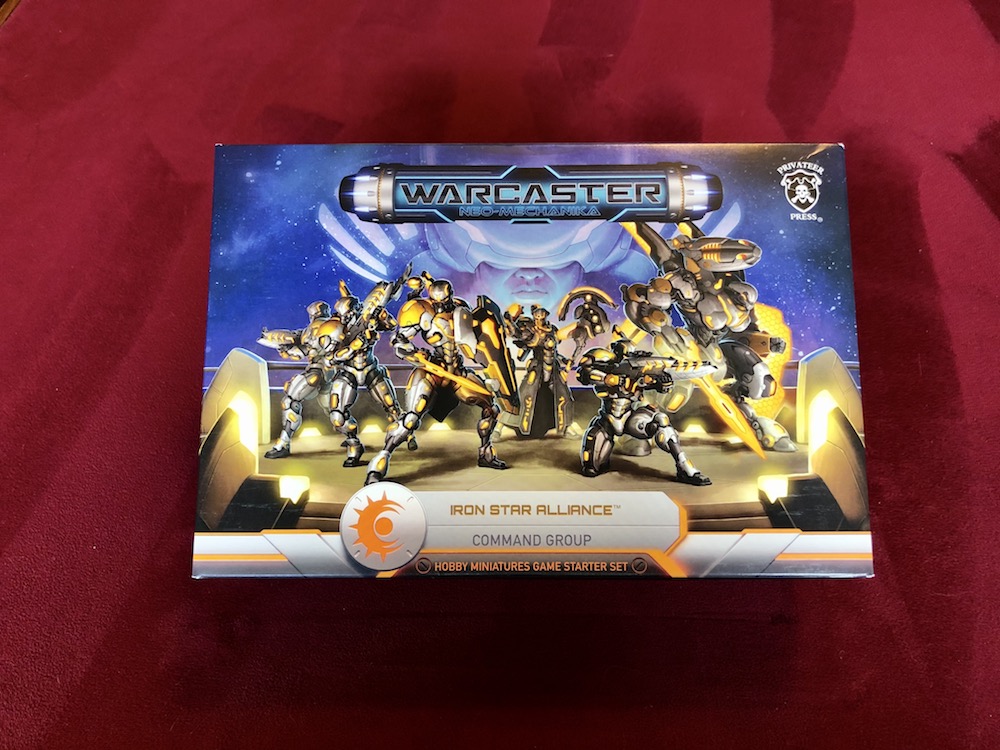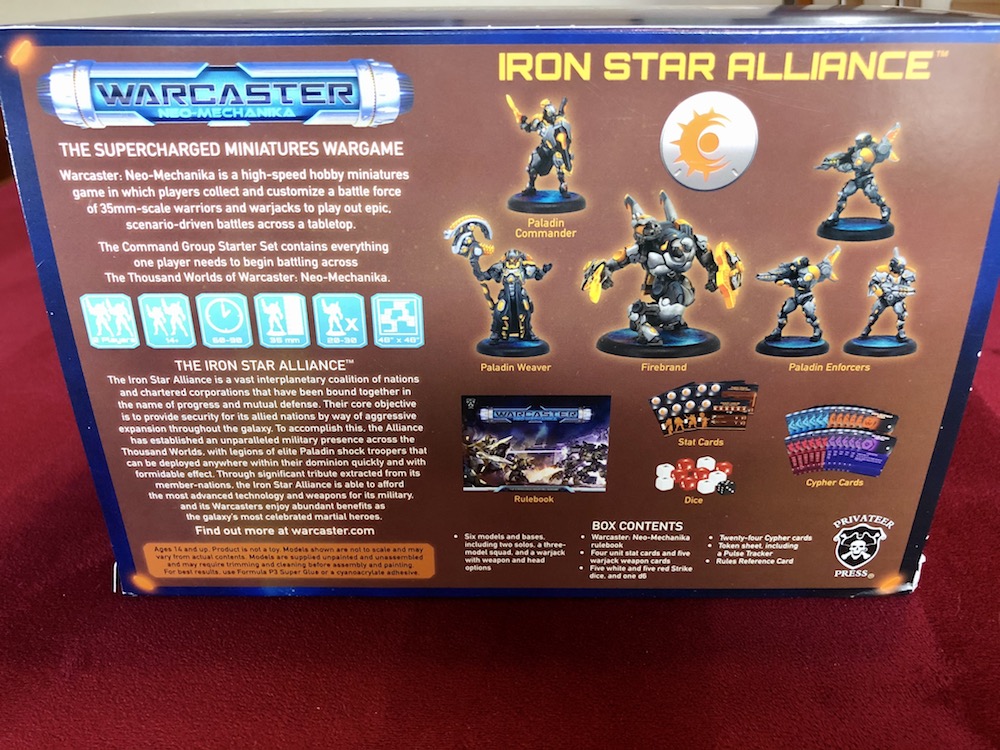 This box contains everything 1 player needs to start playing the Iron Star Alliance faction. You'll get:
6 different models (all metal)
Stat cards for all models
Small lore card giving some intel about each model
Rulebook
Dice
24 Cypher cards
Tokens and Round tracker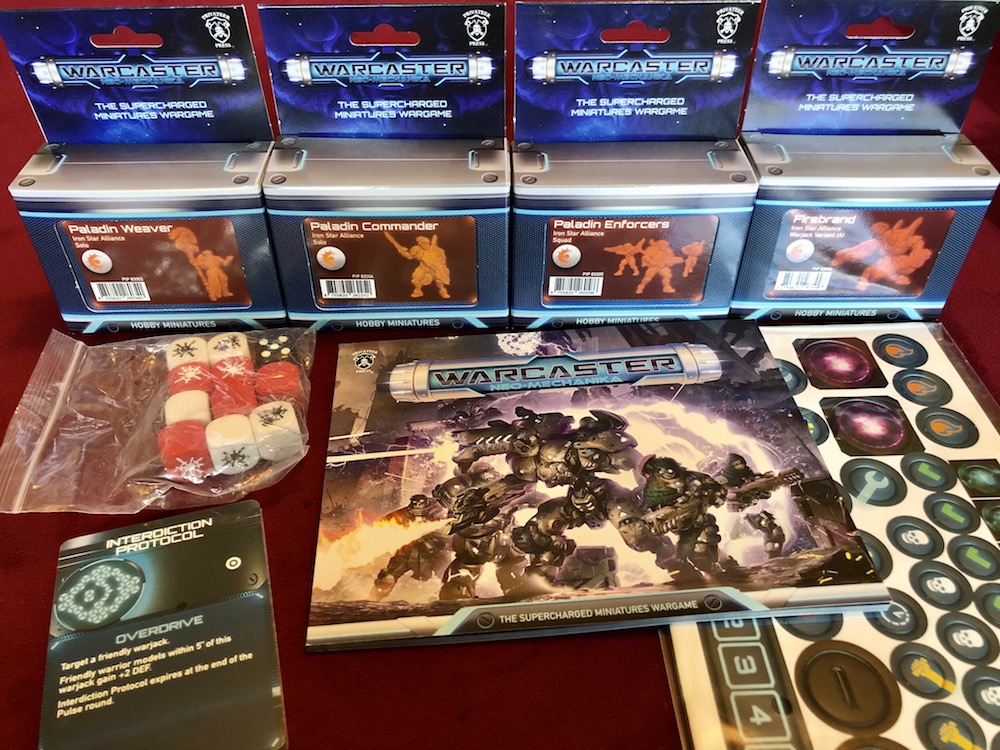 Model Packaging
All of the Warcaster starter boxes share this new style of packaging from Privateer Press. The front of each box has a cutout so you can see a card, this card has the name and picture of the model. When you open the box, you'll find a little bit of info/lore on the back of this card about the model. Inside the box, you'll find the stat card and paper bag with all of the individual model parts.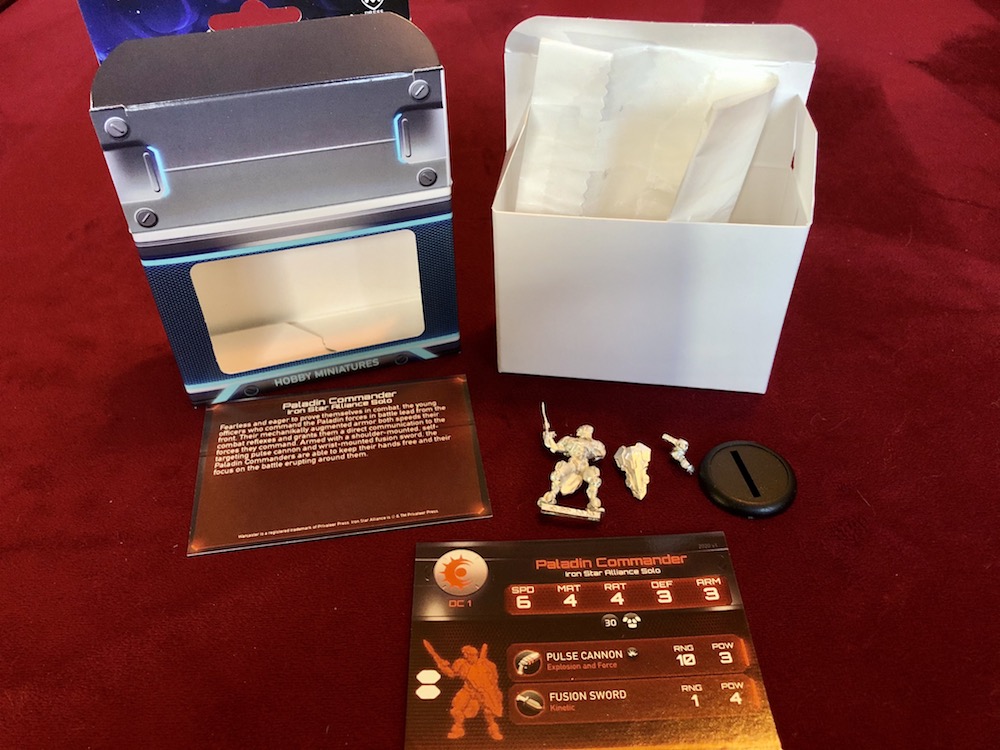 Example of the packaging for the Paladin Commander
Command Box Model
Here are all of the model parts and start cards you'll get in the 4 boxes.
Paladin Weaver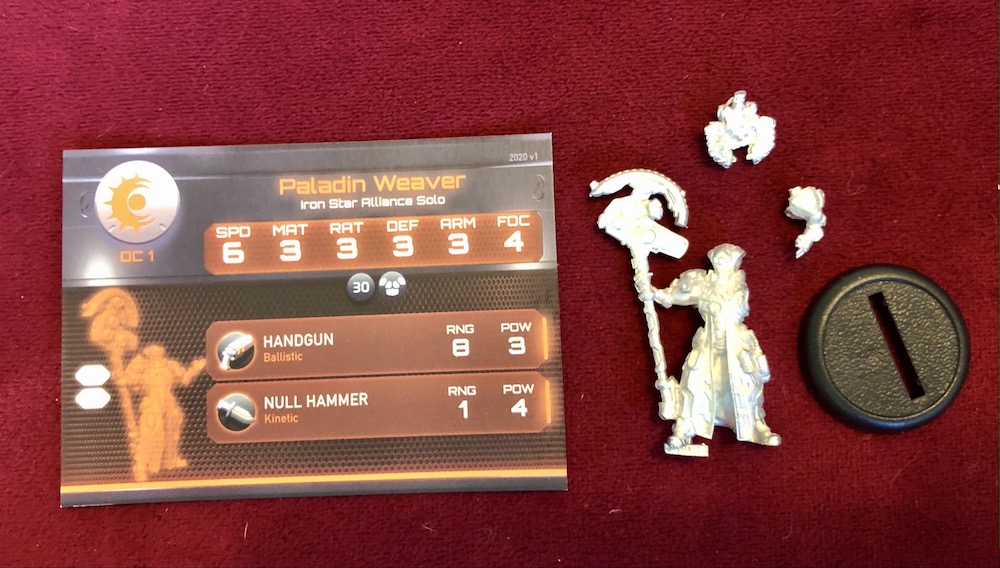 Paladin Commander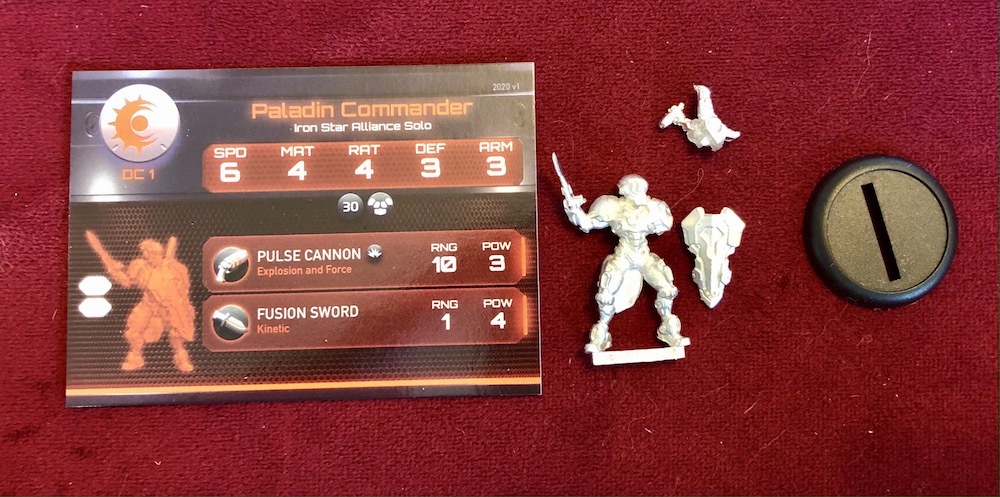 Subscribe to our newsletter!
Get Tabletop, RPG & Pop Culture news delivered directly to your inbox.
Firebrand Warjack
The Firebrand has the most parts by far. With 2 customizable heads, five different weapon options and 8 pieces making up the base model.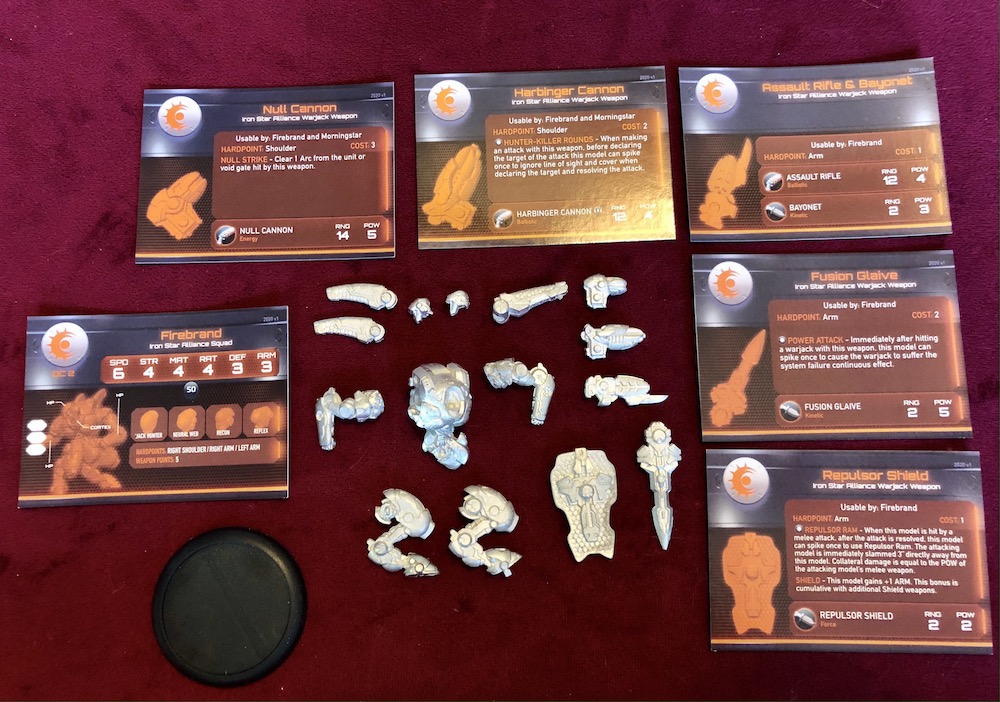 Paladin Enforcers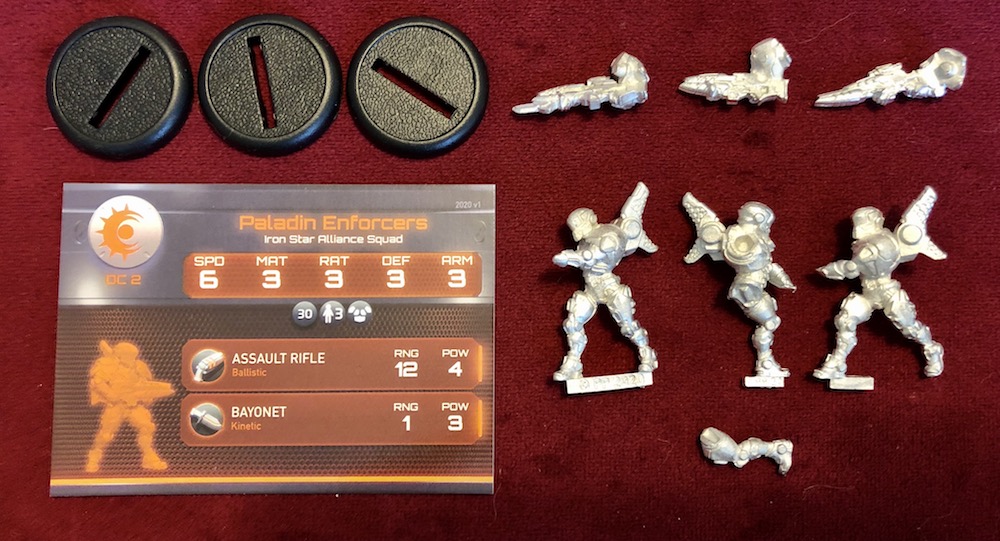 Assembled Models
I had the pleasure of getting an early look at these models a few months ago (Firebrand Warjack Assembly and Units/Solos Assembly). Here are some images of those assembled models.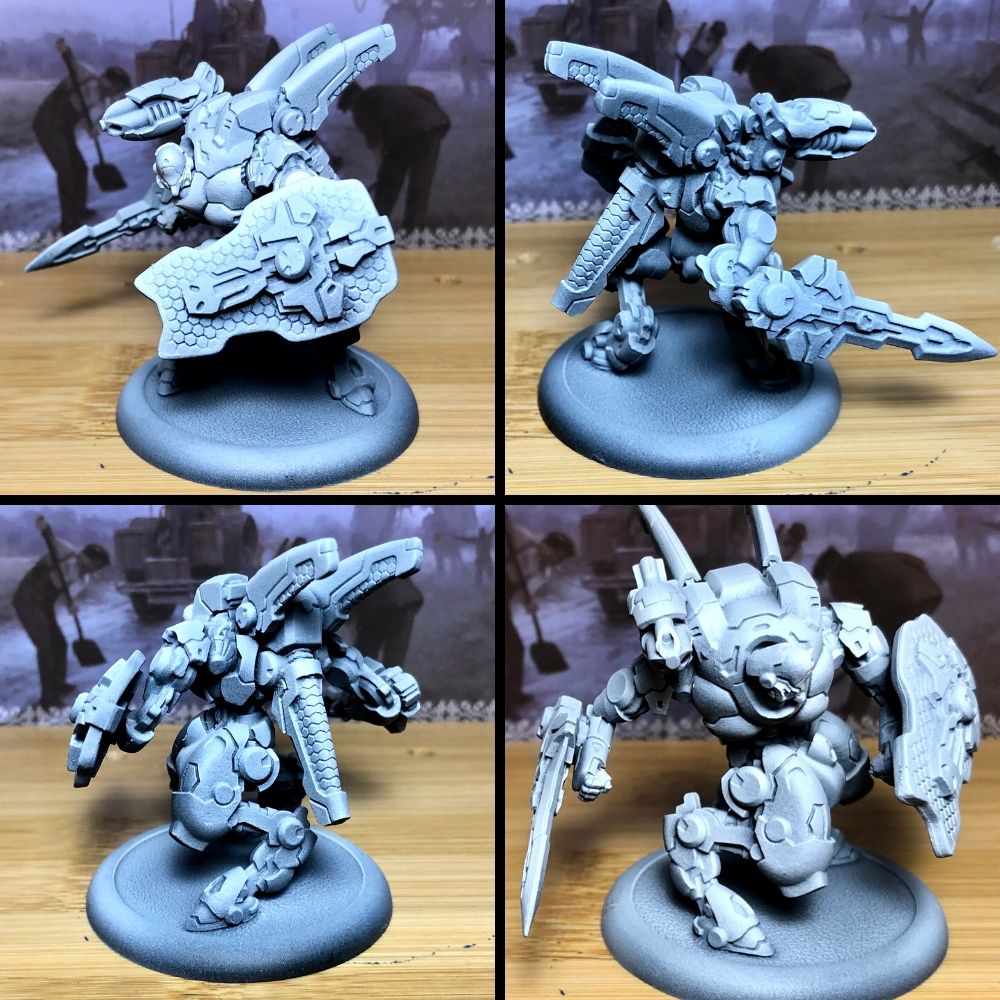 That's all for this look at the Iron Star Command Box. Which starter box have you picked up for Warcaster: Neo-Mechanika?