It's time to take a closer look at the Battleforce boxes Games Workshop is putting out for this holiday season.
Just like the AoS Battleforces, Games Workshop announced that Battleforces are indeed coming soon. Unfortunately, we're still not entirely sure when they will arrive or what the price points will be. However, we're still going to calculate the MSRP of each of the boxes. We also know that last year had the Battleforces range in price between $170-$200 USD. Using that as a base line, we can at least compare that price range to these battleforces.
Space Marines – Interdiction Force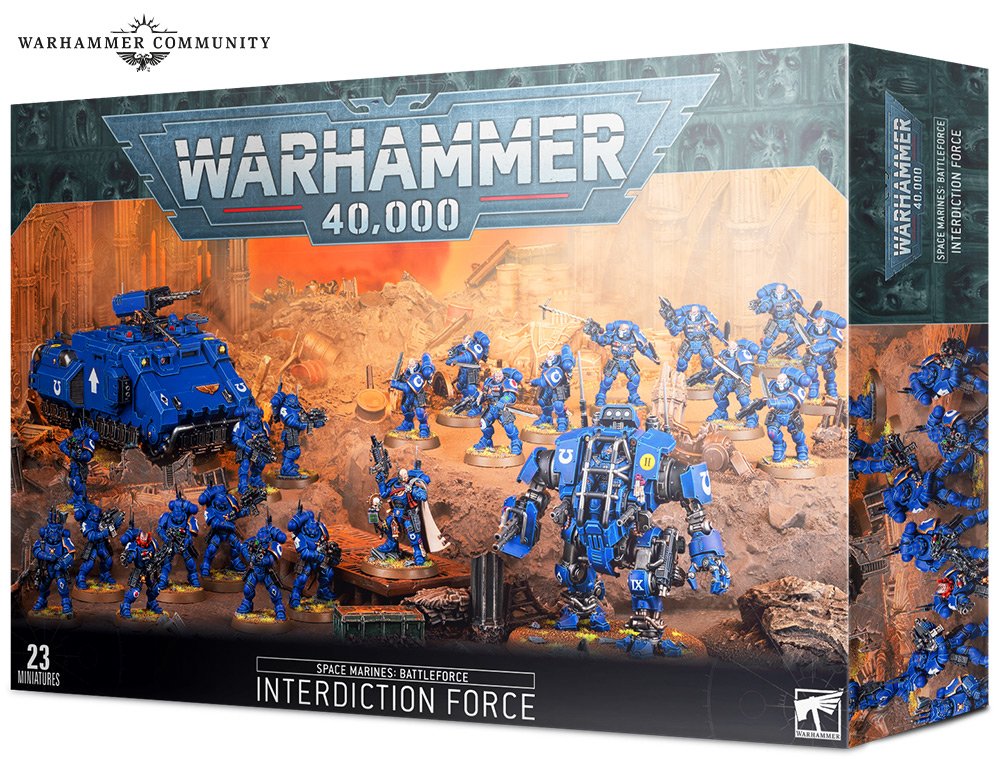 Primaris Captain in Phobos Armour $36
Primaris Invictor Tactical Warsuit $60
MSRP Total: $291
Necrons – Eradication Legion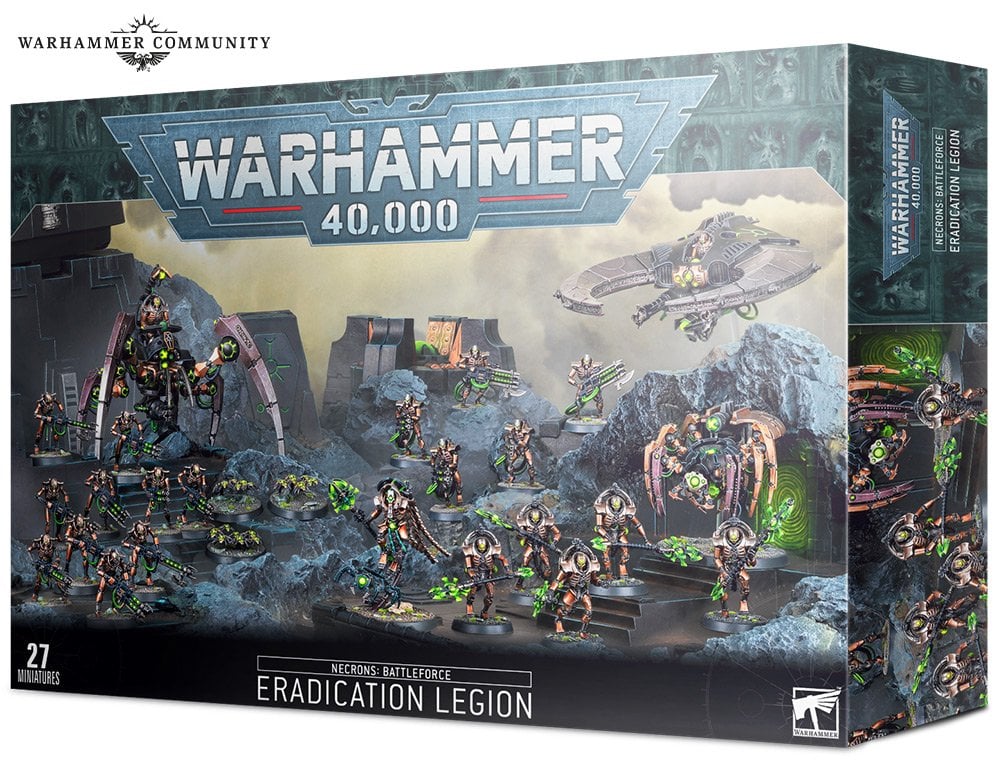 MSRP Total: $319
Astra Militarum – Bastion Platoon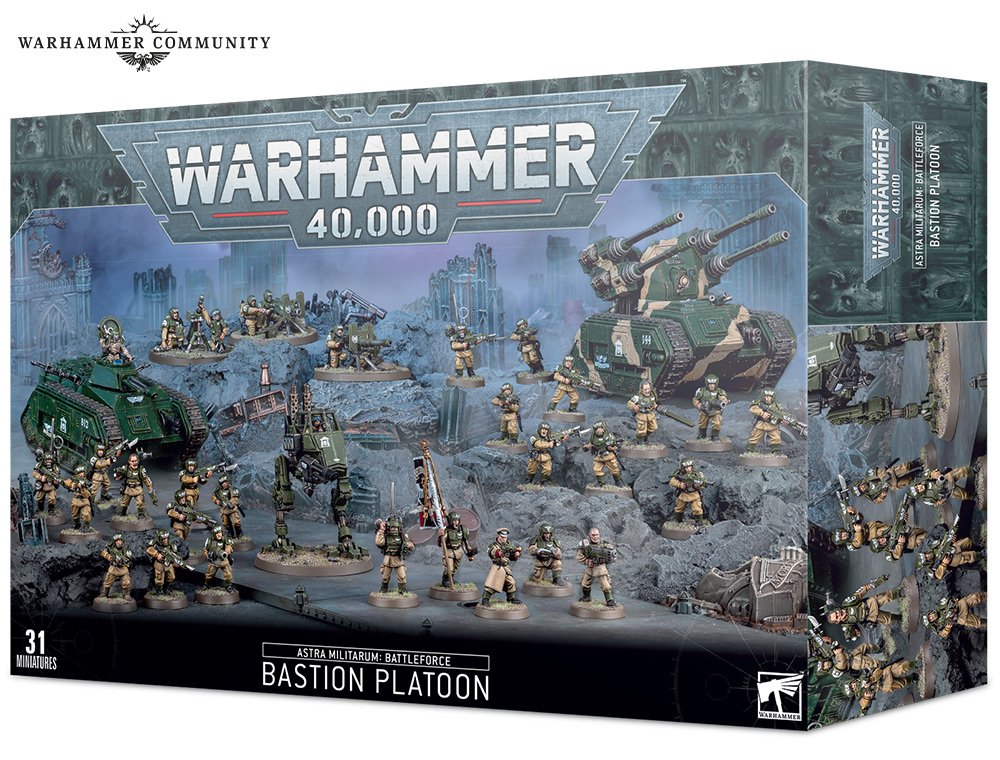 Cadian Shock Troops $36 x 2 = $72
MSRP Total: $292
Chaos Space Marines – Decimation Warband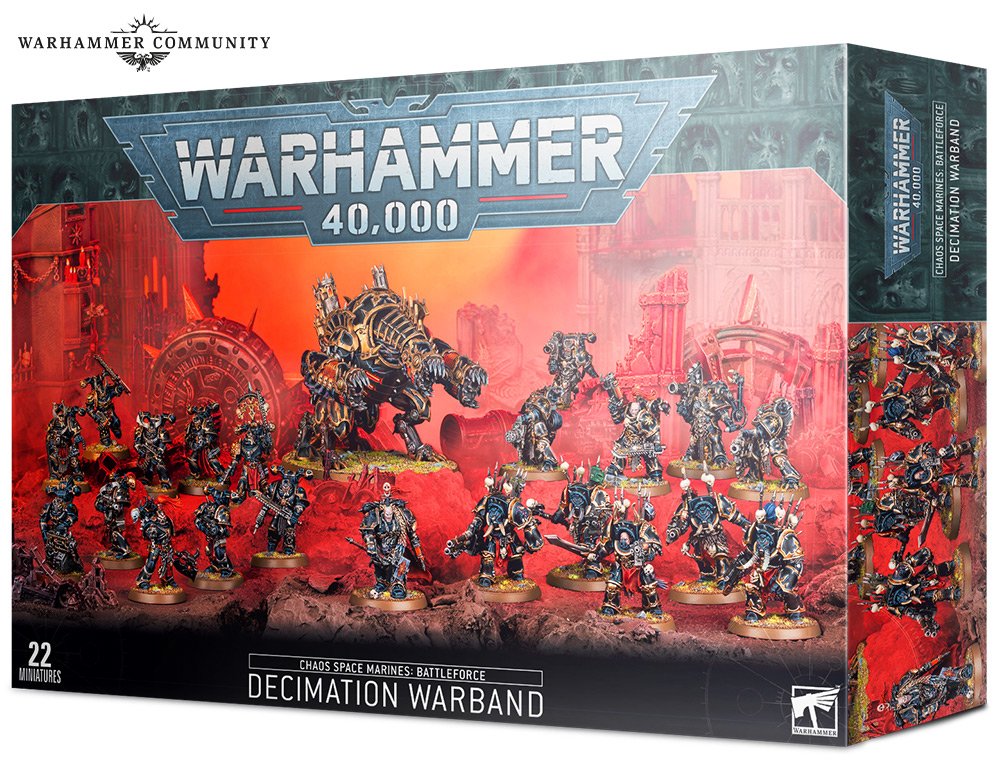 Chaos Space Marines Terminators $60
Chaos Space Marines Havocs $55
MSRP Total: $280
T'au Empire – Starpulse Cadre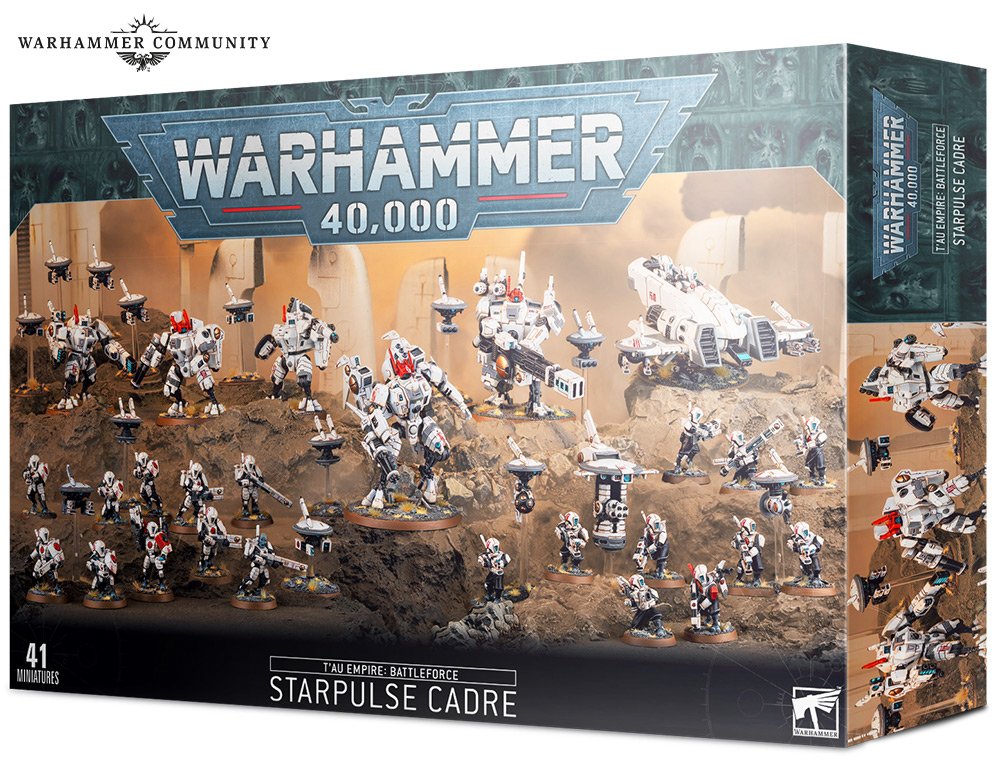 XV8 Crisis Battlesuit Team $75
Fire Warriors Breacher Team $50 x 2 = $100
MSRP Total: $321
Tyranids – Brood Swarm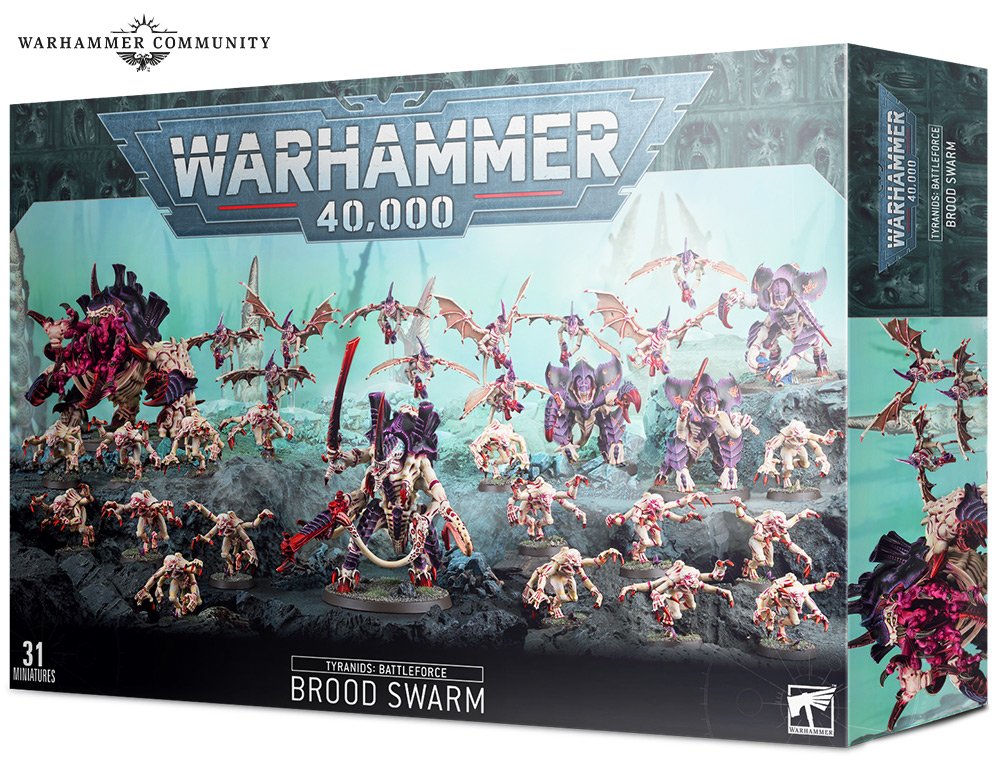 Genestealer Brood $36 x 2 = $72
MSRP Total: $313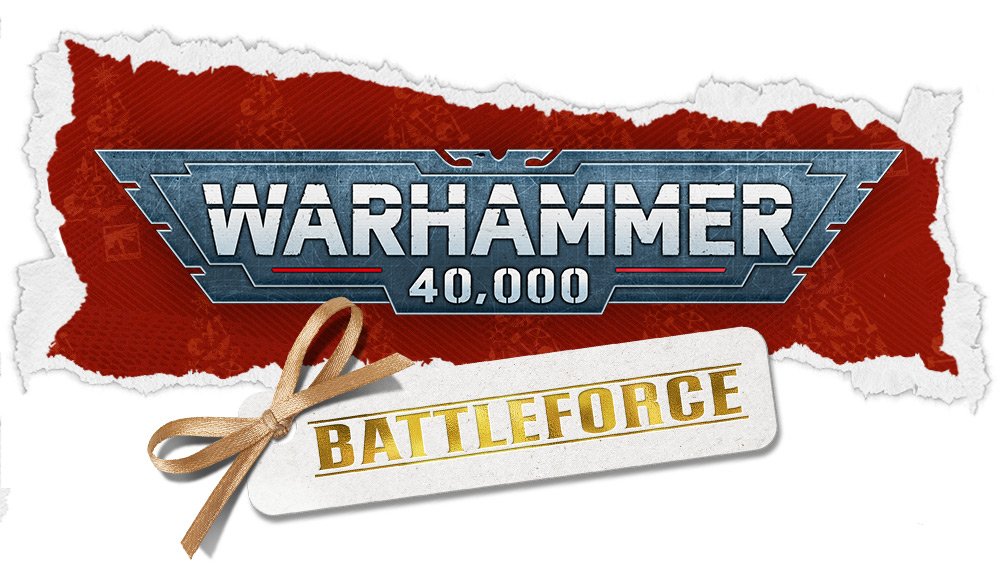 Again, we don't have the final prices for these battleforce boxes or a release date. However, if GW prices these boxes in the $170-$200 like they did in previous years, any of these boxes would be a great deal.  We'll update this post as soon as we get more information on release dates and final box pricing.
Overall, these battleforces do set out to do what they mean to do – which is help a player launch an army. Most of the units included will find their way into a list for their respective army. Some are better than others…but all of them would be a great addition to any player's collection!
Which battleforce are you most interested in? Let us know in the comments!