Warhammer 40K: Blood Angels Stratagem Updates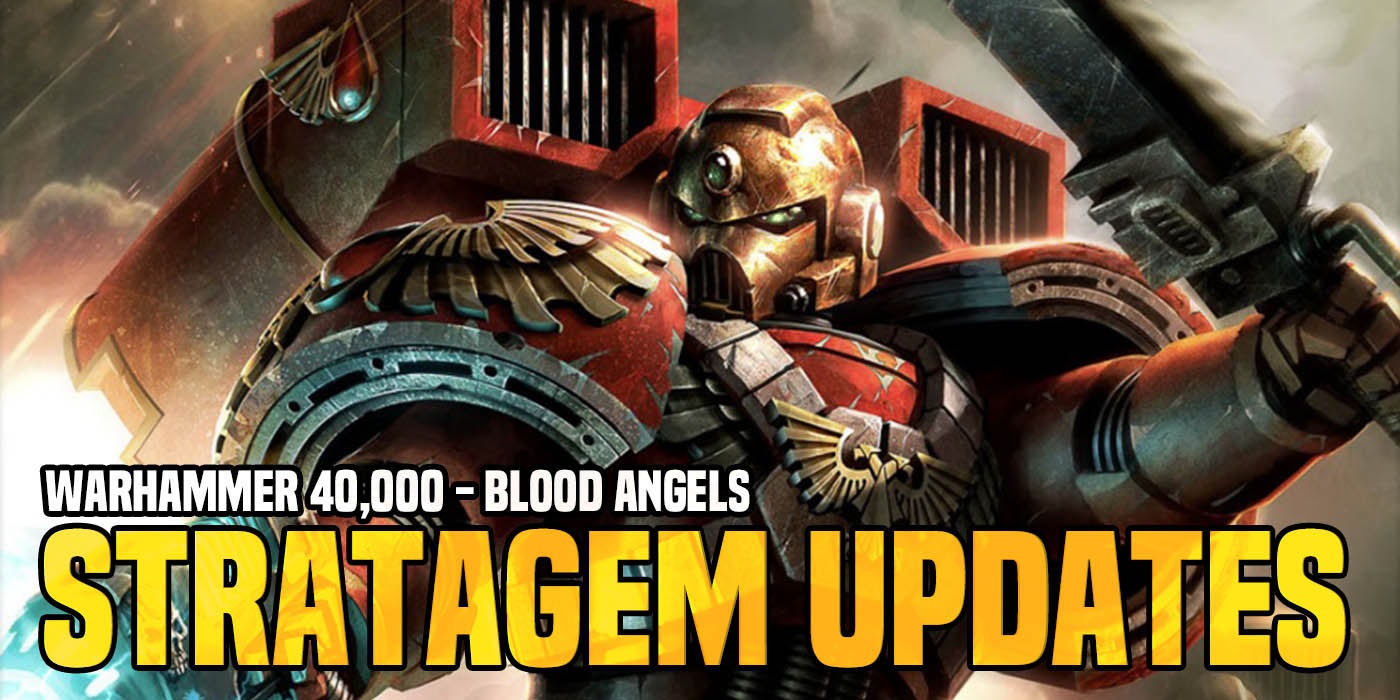 The Blood Angels have some changes to their most popular stratagems. Let's take a look.
There is a new Codex Supplement on the way for the Blood Angels and it's looking pretty interesting. We sat down with the book and took a good look at a handful of the popular stratagems from the old book to see how they changed. Turns out, they have shifted around quite a bit! Strap on your Jump Packs and get ready to launch your assaults – we're diving in!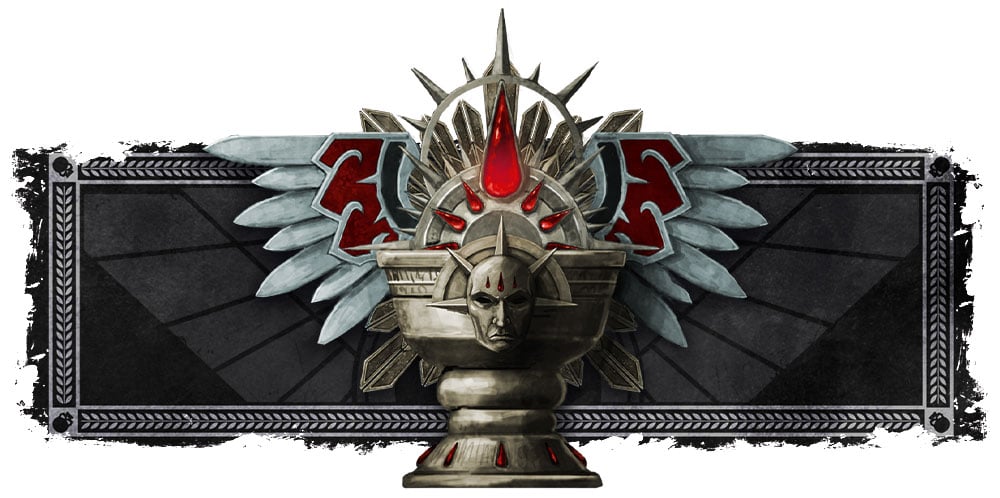 Upon Wings of Fire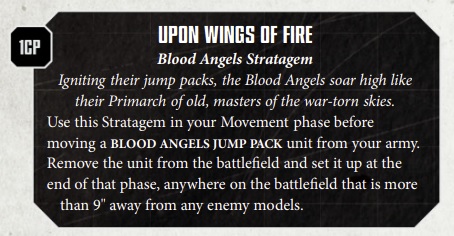 So this one is kind of weird. Upon Wings of Fire (8th Edition) got a CP increase to 2 CP via an FAQ. But now, functionally, it's the same – it's just been re-worded so that it is more in line with the new phase changes in 9th. It's also back down to 1 CP.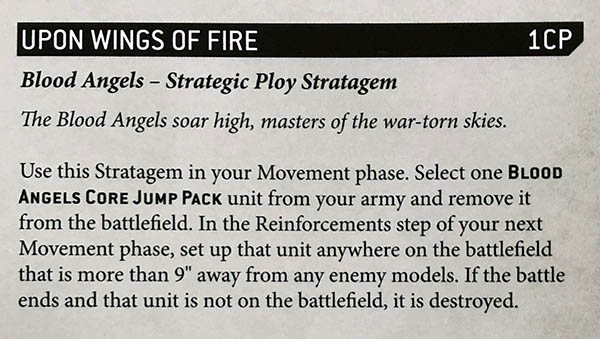 Oh – and it's now specific to Blood Angels CORE Jump Pack units. Sorry non-Core units. This does mean you won't see that Captain Re-deploying across the battlefield in the middle of the game. Instead it could be a pack of screaming Assault Marines!
Descent of Angels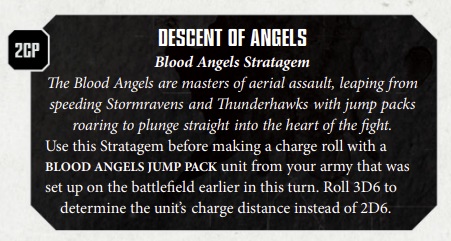 This one changed quite a bit. The 8th edition version cost 2 CP and you could drop in and roll 3D6 for a charge. This made for a pretty crazy threat range and a ton of extra movement for getting models into combat. The new one has been shifted around.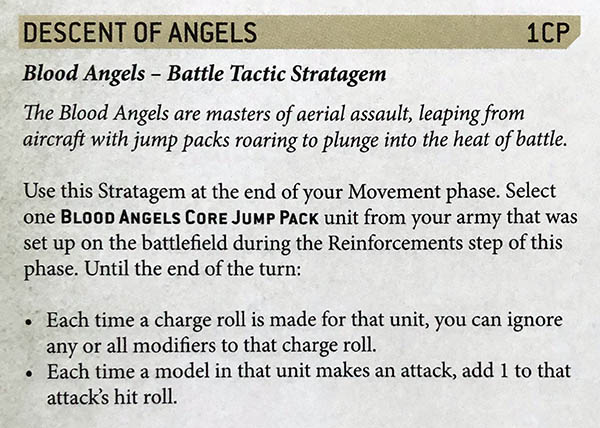 It only cost 1 CP now, but instead of rolling 3D6, you now ignore any or all modifiers to that charge roll. Thanks to that wording, if you have a positive modifier, you can keep it. If you have have a negative modifier, you can ignore it. So that's not terrible. You also get to add 1 to that unit's attack rolls. This Stratagem used to provide some extra security for your charges and also provided some extra movement for multi-charges. The new version seems like it's going to be a tad more consistent vs a normal Jump Pack assault, but it's trading off the potential for the extra range.
Subscribe to our newsletter!
Get Tabletop, RPG & Pop Culture news delivered directly to your inbox.
Red Rampage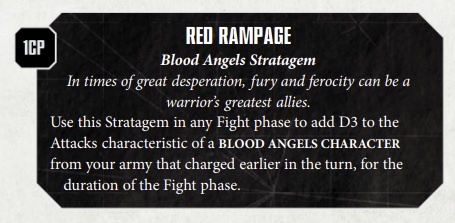 And the last Stratagem we're tackling is Red Rampage. This ability has been completely reworked. The old ability cost 1 CP and added D3 attacks to a Blood Angels character. Now? Take a look: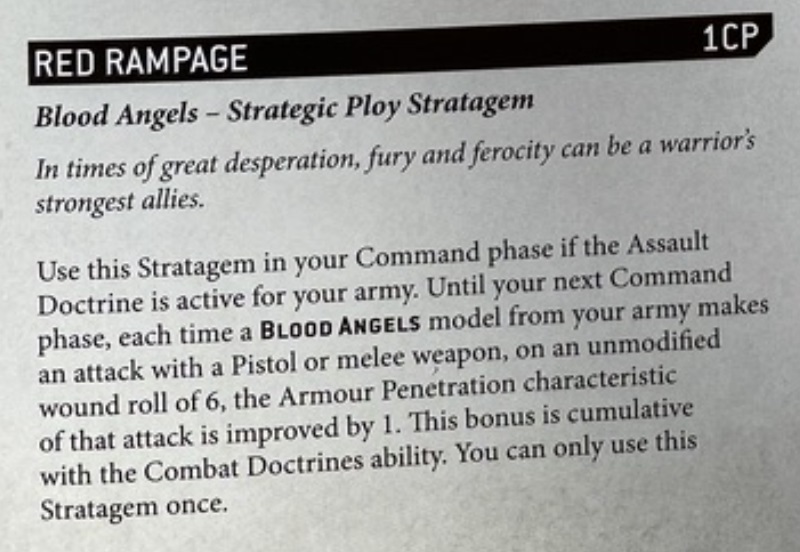 It's still 1 CP. But instead of buffing a single character, it nows applies an army-wide buff. It can only work when the Assault Doctrine is active but now all unmodified wound rolls of 6 generated from Pistol or Melee weapons get an extra 1 AP. And yes, it does stack with the Combat Doctrine, too. So if you take a basic Astartes Chainsword, you're now looking at a potential -3 AP on turns when the Assault Doctrine is active. If only there was a unit that could generate a ton of attacks to really take advantage of this.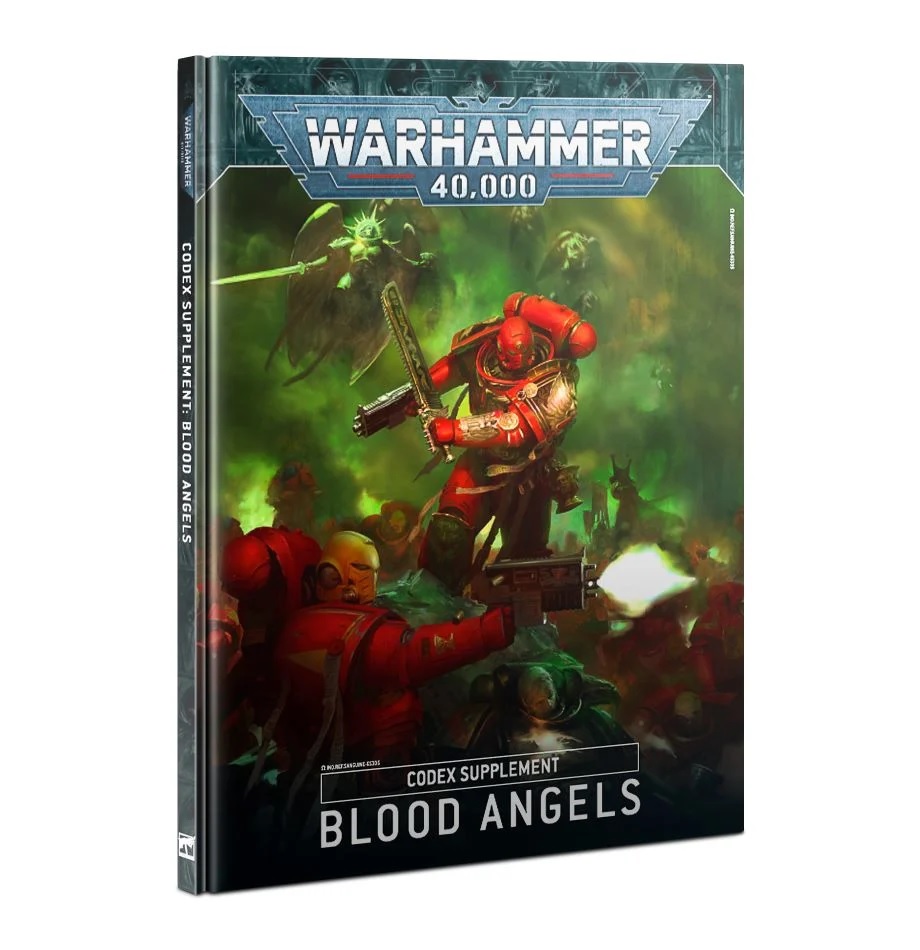 There are lots of little tweaks and changes with the new Codex Supplement. And it IS a supplement – you're going to need Codex: Space Marines to really build your Blood Angels army still. The book is up for Pre-order this weekend from GW.
Are you looking forward to the new Blood Angels Codex Supplement?