America's favorite actor has made some amazingly awesome movies in the last 38 years.
Nicolas Cage has made some genuinely great movies (he's an Oscar winner, after all), including an unforgettable performance in a John Woo classic. These aren't those. These are his most magnificent performances. One of them is so perfect it has a 0% rating on Rotten Tomatoes.
There may be spoilers in the videos.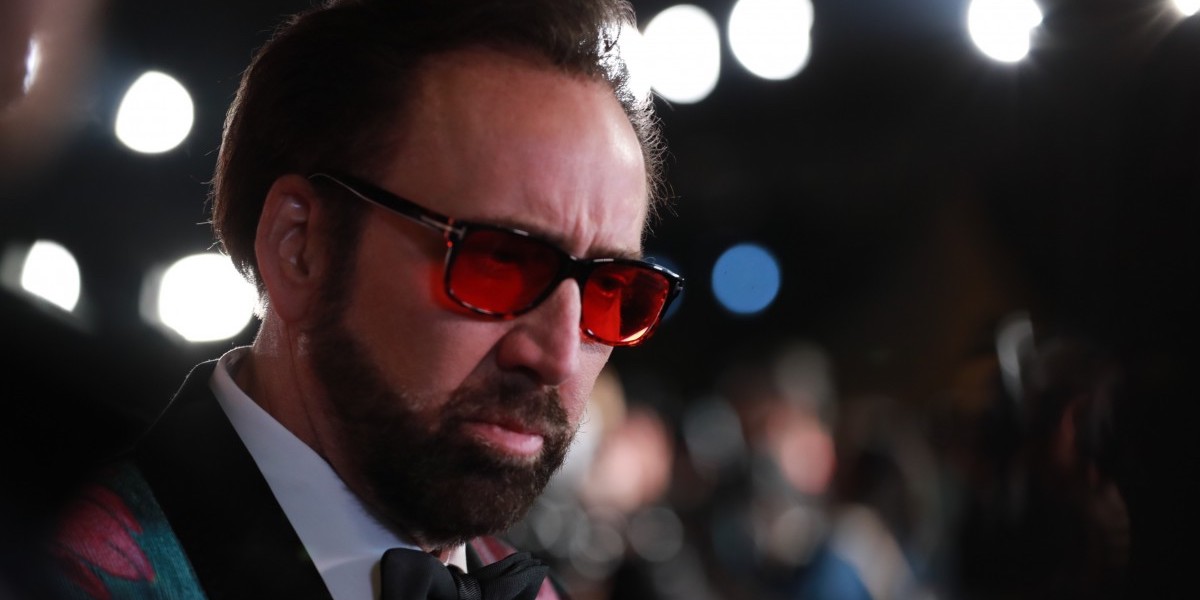 Snake Eyes – 1998
From Owen Gleiberman of Entertainment Weekly...
"Has Brian De Palma finally lost his mind?"
An offbeat detective witnesses the Secretary of Defense's assassination at a boxing match he's attending with a friend (who happens to be a Navy Commander). The guilty party is revealed halfway through the movie, and it just slides from there. Cage's signature non-stop over the top performance in this tangled preposterous mess is a sight to behold.
Wicker Man – 2006
A very, very loose and bad adaptation of the folk horror classic. Bees. Bees! So many bees! And yelling. So much yelling! And one of the most memorable sucker punches from a guy in a bear suit in film history.
From Jeremy C. Scott of Pajiba:
"Neil LaBute's remake of The Wicker Man is a stupid, stupid movie."
Drive Angry – 2011
In this grindhouse flop, Satan's right-hand man chases John Milton (who has escaped hell to rescue his infant daughter from a cult… of Satanists). There's bad hair, bad one-liners, destruction of innocent cars, and horrid fake southern accents (but not quite as bad as Con Air).
From Charlie Lyne of Ultraculture:
"Like watching incredibly explosive paint dry."
Primal – 2019
Cage is a not very convincing big game hunter stuck on a boat with many deadly wild animals, a dangerous mercenary, and Famke Janssen. The CG is hardly the worst of it.
Form Dennis Harvey of Variety:
"'Primal' isn't just a title that's been used many times, it's now a movie that seems to have put several prior movies in a food processor — to results that are edible, but unsurprisingly don't taste like anything in particular, let alone induce a desire for seconds."
Season of the Witch – 2011
Two knights return home from the crusades to find their town cursed by a plague and are tasked by the church to take the witch responsible to a monastery to be dealt with. It also stars Ron Perlman, Claire Foy, more questionable accents, and terrible CG.
From Mark Kermode of  The Observer…
"… like a cross between Michael Reeves's brilliant Witchfinder General and Renny Harlin's abysmal Exorcist: The Beginning, with a fair (if unintentional) sprinkling of Monty Python and the Holy Grail thrown in for good measure… It's all utter balderdash from start to finish, with everyone sporting terrible period haircuts, and characters appearing and disappearing in a manner which suggests that the editors' minds were on other things; namely, the big finale which is, sadly, a bit rubbish."
Deadfall – 1993
From Daniel Barnes of the Dare Daniel podcast:
"Also known as Nepotism: The Motion Picture, the remarkably inept Deadfall was directed by Cage's brother, Christopher Coppola. Other stars doing favors in service of one of the most braindead movies ever created… Unfortunately, the lead role and most of the screentime goes to Michael Biehn, who brings the gravitas of Mr. Bean to his hardboiled con man role. As far as Cage goes over the top, Biehn goes exactly as far under the bottom."
A con-artist accidentally kills his father (who was a con-artist) then goes searching for his father's twin brother (who is also a con-artist), and stuff happens. Also stars Michael Biehn, Charlie Sheen, James Coburn, and Peter Fonda. Don't bother with the movie; here are the highlights. Oh, and you can catch Cage as Eddie King again in 2017's Arsenal if you so choose.
Cage's filmography is vast and varied; this is only a sampling of the best of the magnificently bad. Here's the actor speaking about his better performances…