Yippee Ki Yay and happy holidays, this week we're visiting Nakatomi Plaza to play D&D in everyone's favorite maybe-a-Christmas movie.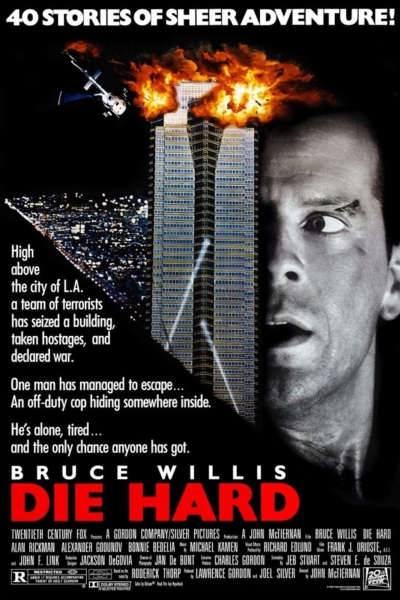 Early December is the perfectly vague time to sit down and watch what could or could not be a Christmas action movie, and an even better time to jump in and play it yourself.
John McClane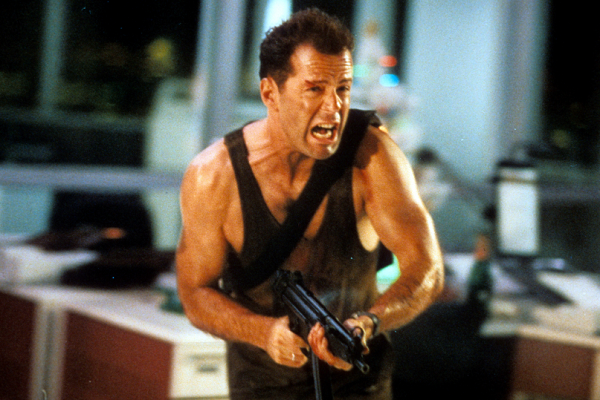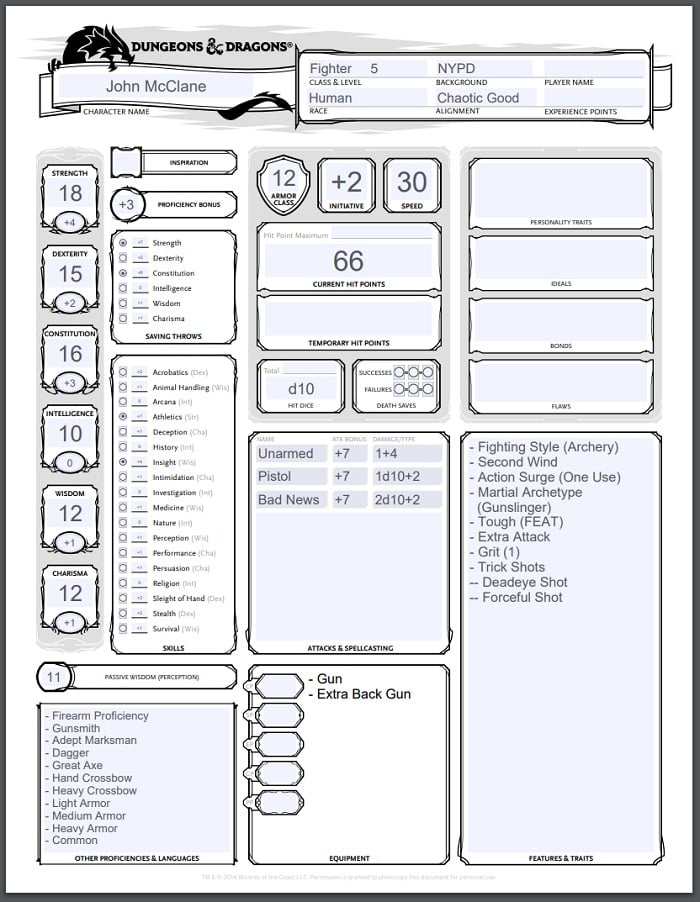 Now I'll be honest with you, I hadn't seen Die Hard in roughly a million years, so in order to make sheets I had to sit down and re-watch it. A few things aged like milk, yes, but what really struck me as an adult watching Die Hard is that John McClane….. is sort of an idiot. But he's a resourceful, lucky, hard to kill idiot who is ridiculously good at shooting things and crawling through vents for some reason. I decided to lean into that my choosing fighter and gunslinger. Perhaps paladin would have better captured his law enforcement background, but to me paladin implies believing in something. And I'm not sure John McClane believes in anything at all. Plus paladins have magic, and John isn't a magic guy, he likes to keep it simple. He's got a gun and another gun taped to his back and he's good to go. It's important to point out that neither of these characters have armor, and John loses layers of clothing throughout the movie as if to expose as much of his bare skin to broken glass and open fires as possible, so of course there is none to be found on the character's sheet, either. To make up for that I gave him the feat Tough so he had a few more hit points to mess around with.
Hans Gruber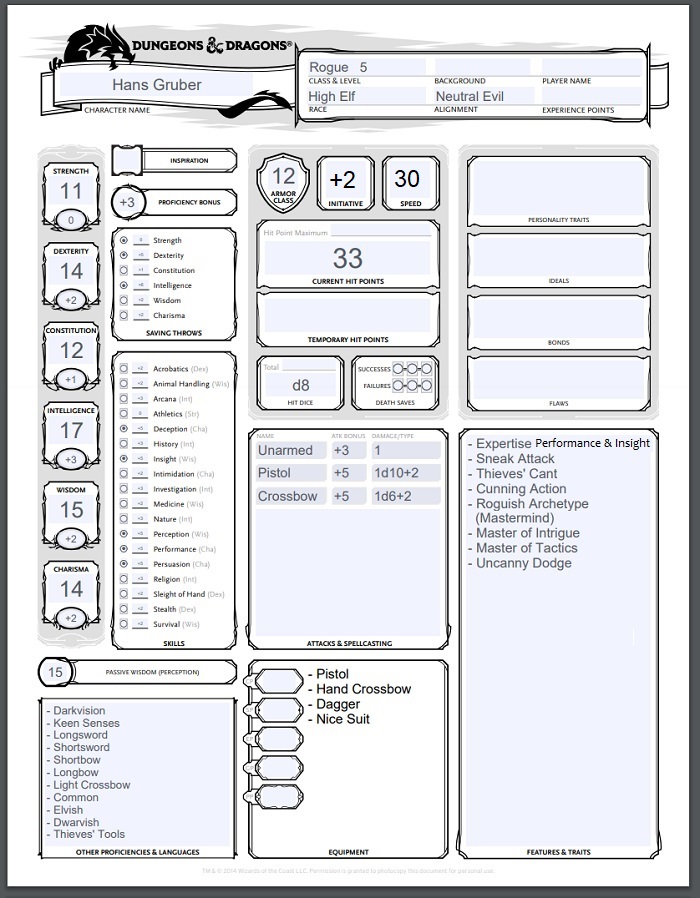 In complete contrast to John is Hans Gruber, who is very smart and seemed to have every step of the Nakatomi Plaza heist planned out with the exception of some guy with a gun coming in and saving (or possibly ruining) the day. I chose high elf for him mostly because of his haughty and fancy attitude about things like expensive suits and feigned respect, and a little because of the accent. Besides that, most of his sheet comes back to his knack for planning and knowing with an added side emphasis on performance and deception. After all, he (almost) successfully tricked John into thinking he was regular ol' Bill American-Dude. He's also missing armor because despite knowing that explosions and police action were part of the plan, he didn't seem to have any protective clothing or even anything heavier than a designer suit. But let's be honest, you'd be playing Hans with a pack of hired goons, so does it really matter?
How would you have made the Die Hard characters for Dungeons and Dragons? Is Die Hard a Christmas movie? What movies, shows, or characters would you like to see me make character sheets for next? Let us know in the comments!
Happy Adventuring!