A new caster has arrived – see how her miniature was designed.
Privateer sculptor Doug Hamilton is a Retribution fan due to the organic look of their armor and sharp lines of their weaponry. He is always fast to ask for new art as sculpting projects.
When I heard House Ellowuyr was getting some new additions, I was quick to hit up Art Director Mike Vaillancourt for a preview of what was to come. And I was not disappointed! While I had some hopes that maybe Thyron was going epic, I was more than happy to see a new 'caster, Falcir the Merciless.
As usual, Andrea Uderzo knocked out an amazing Retribution concept, and I couldn't wait to get started. While I have shared some renders of Falcir, today I am going to share a bit of the process of getting there. So, here we go!
First up is the original concept art. Normally, Ron Kruzie and I go over a concept at this stage and talk about problem areas we may see and how to fix them before getting in too deep. With this concept, we had very few concerns!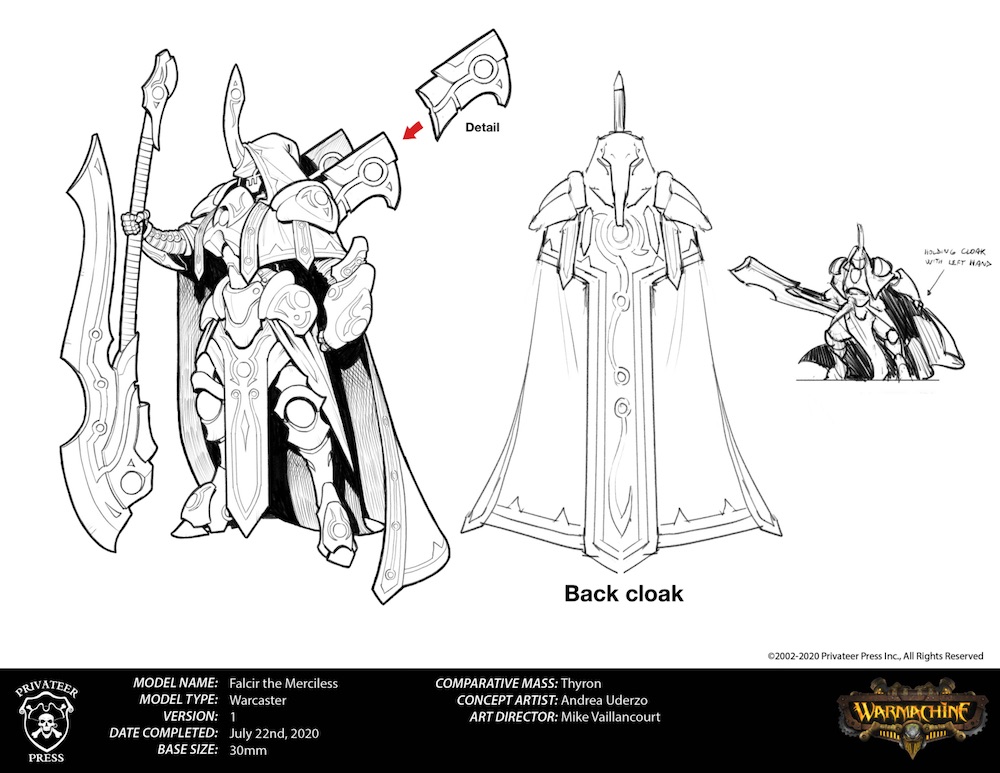 Next, I go through various iterations, starting with getting a rough idea of the volume the model will take up, then slowly adding to the model by roughing in a pose, taking feedback on the sculpt, and so on until we finally get a finished model that is ready to go to the studio for a final look by the engineers and production!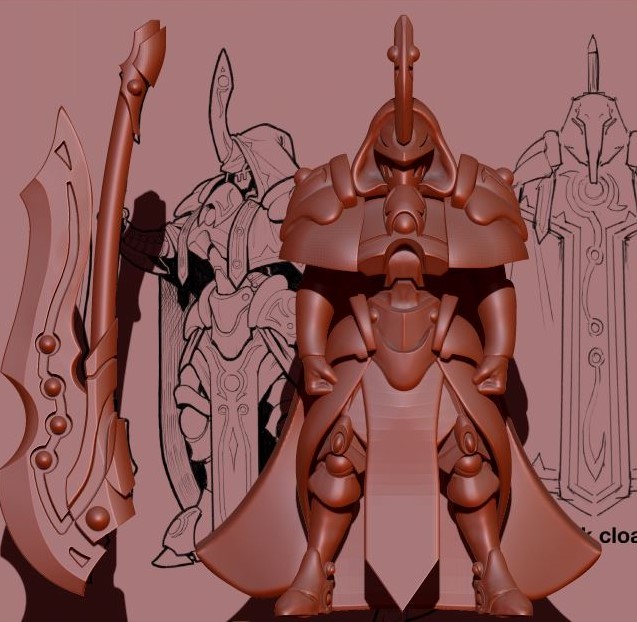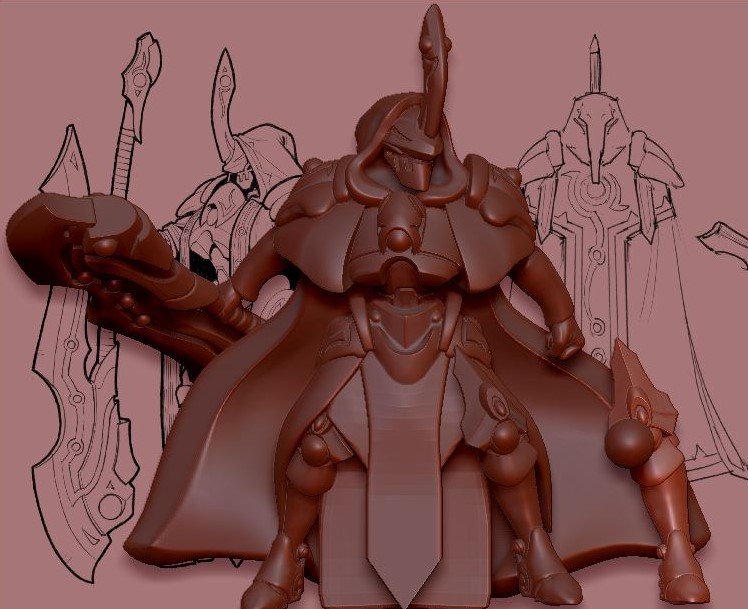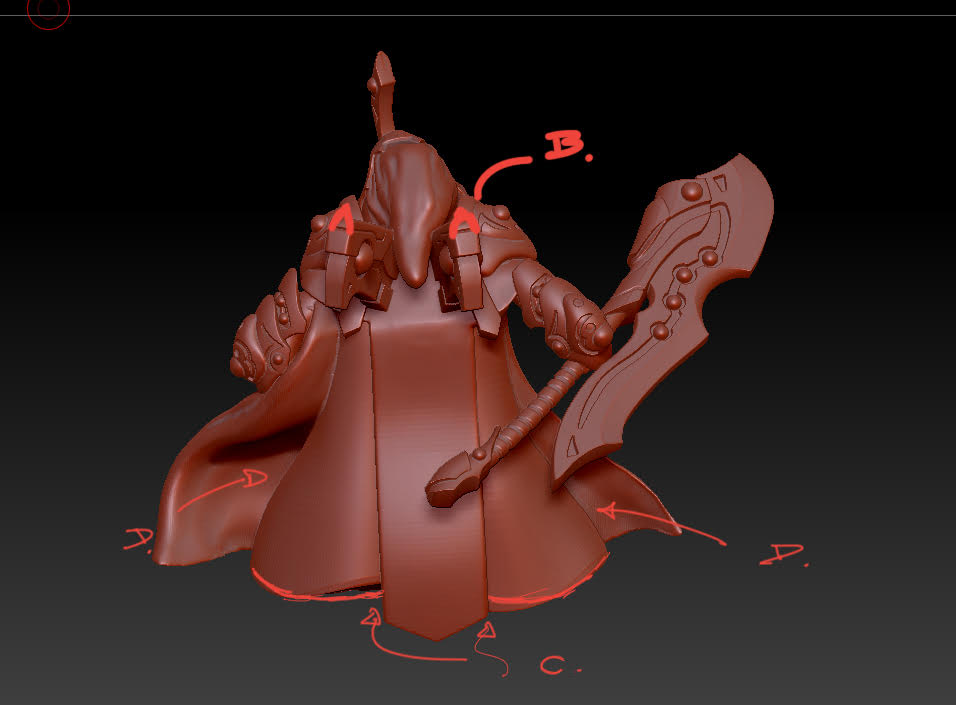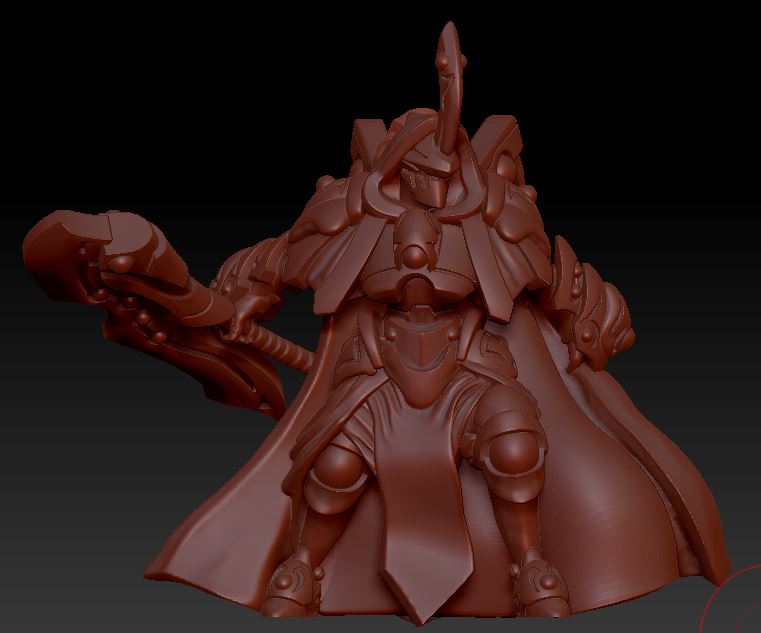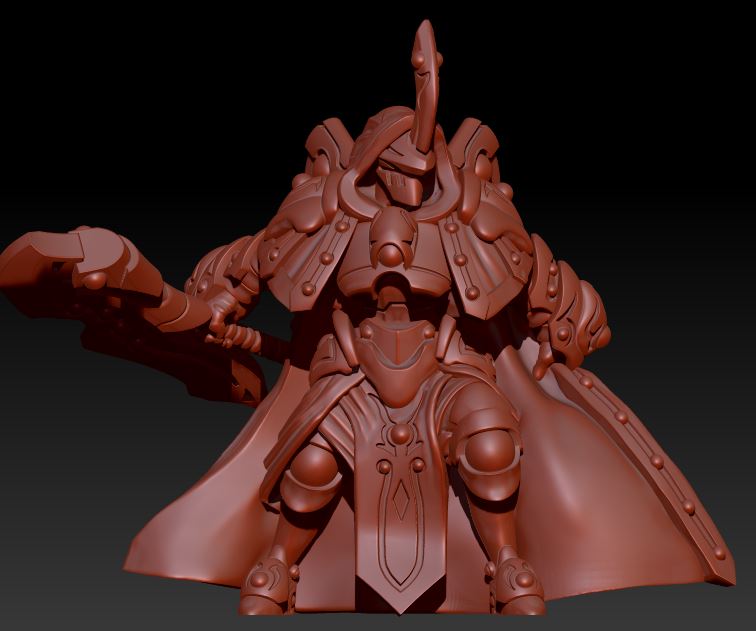 And there you have it—the latest 'caster to hit the table! At the end of this project, I was really happy with the results and very excited to see Falcir on the battlefield and in the Retribution players' hands. Here's hoping she serves your army well!