Cosplay: Mortal Kombat Kitana vs Scorpion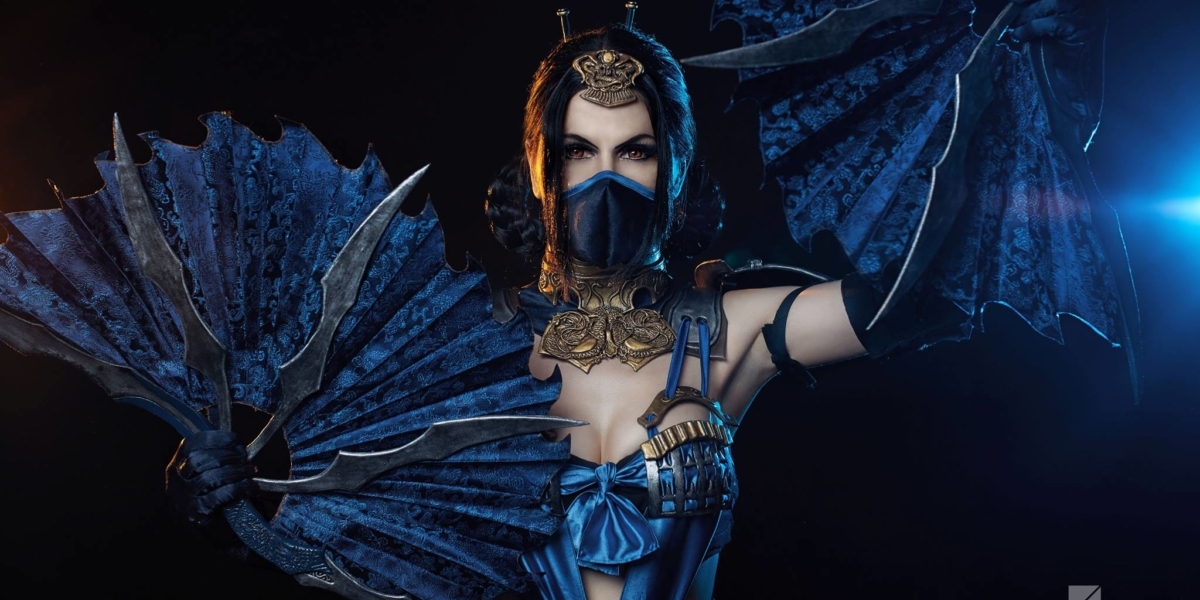 Test your might – as Warner Bros. promises to bring us a new addition to the franchise in 2021 with a hot new movie, it's a battle to test the might of the best Mortal Kombat Cosplays.
Once more into the breach, friends. It's time to bring out your Martial Arts stans, your og game nerds, and you cinemaphiles, because Warner Bros is BACK… With another installment of the Mortal Kombat franchise. They dropped the first teaser trailer last night, which you can watch HERE.  HELLO Hiroyuki Sanada, I see you. I'm so glad you're here!
OK now that you have the right jams fort his article, lets get right to it. One of the first Cosplayers I ever covered for the Bell of Lost Souls Cosplay Artist Spotlight was my girl Okkido Cosplay– a dynamic and highly talented Cosplay artist from Hungary.
Okkido Cosplay
Okkido Cosplay knows how to rock some serious moves. Check out this Kitana Intro video from 2019 on her Facebook Page (Sorry folks, FB doesn't like to play well with others, so I cannot embed it. BUT its ABSOLUTELY worth taking a look). Her work is stunning in every detail, from the fabric choices and textures to the intricately carved accessory pieces.
Kitana – Okkido Cosplay
Photo – Andrey Spiridonov Photography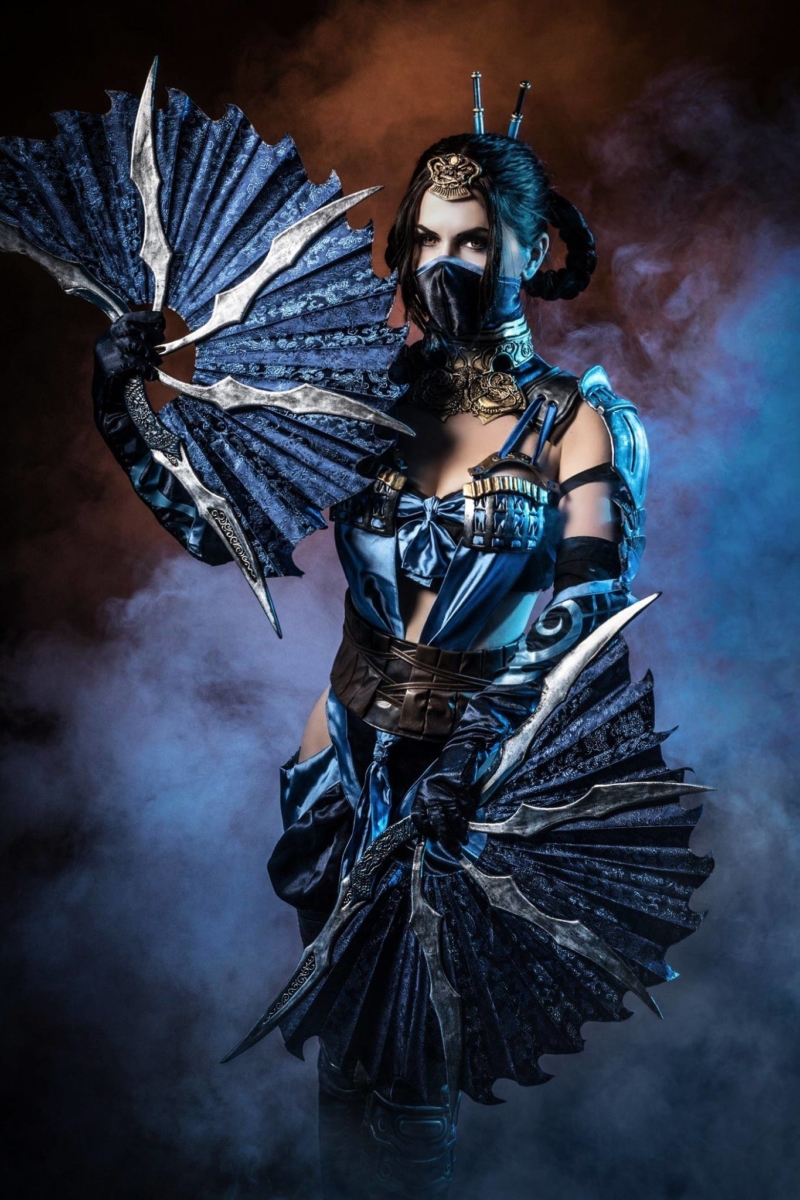 NightCold Creations
For the 25th year Anniversary of Mortal Kombat in 2017, Okkido partnered with NightCold Creations and Andrey Spiridonov Photography for the most epic recreation photoshoot of this classic duo. Check them out in their full glory, and let us know who YOU think should win this epic battle.
Scorpion (original design) – NightCold Créations 
Kitana – Okkido Cosplay
Photo – Andrey Spiridonov Photography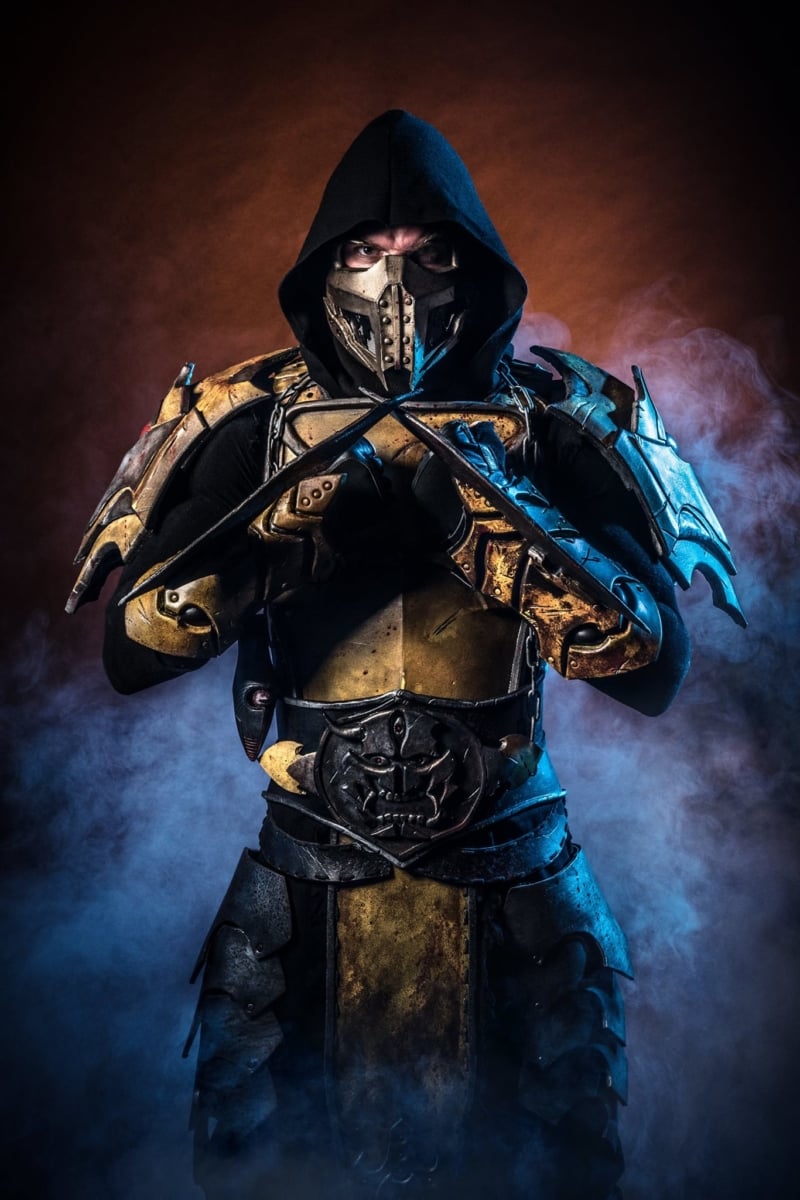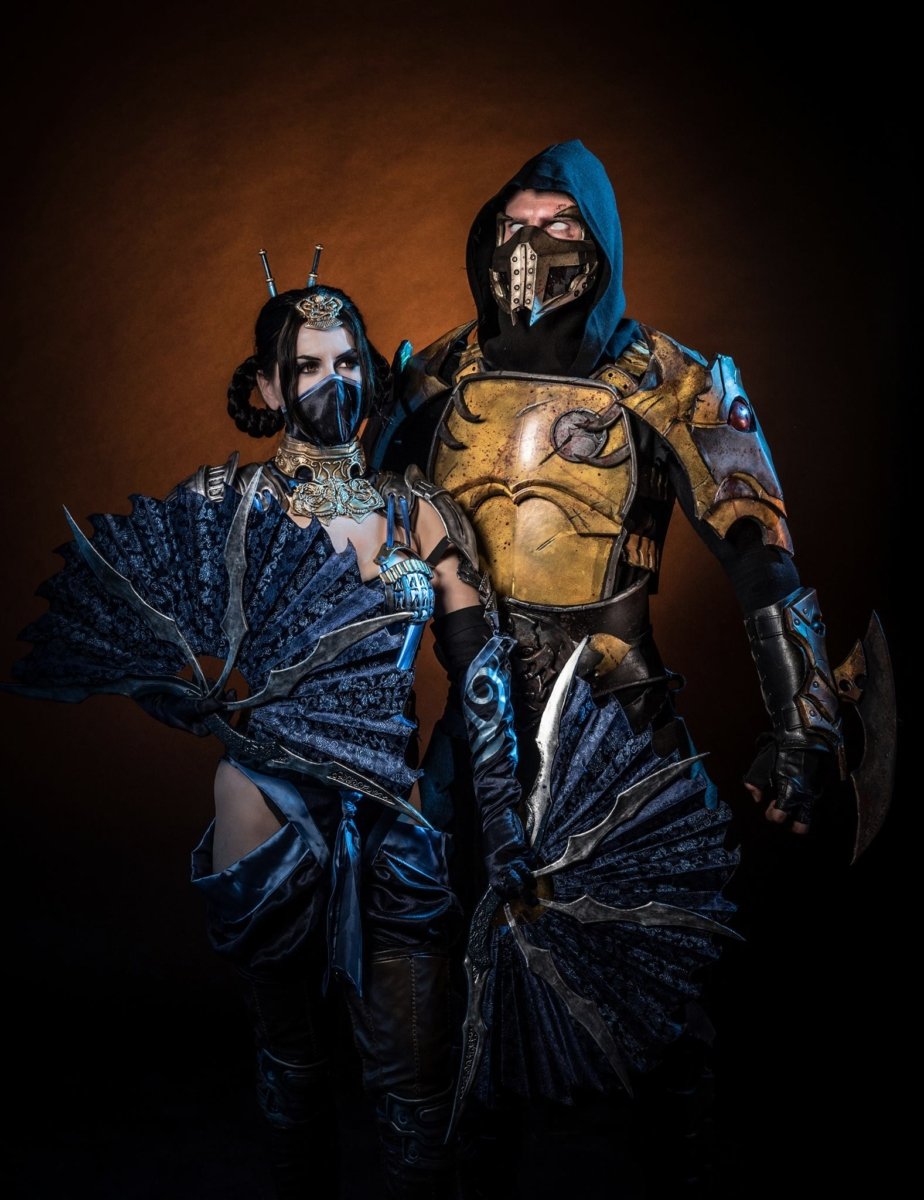 "Get over here!" – Scorpion

Subscribe to our newsletter!
Get Tabletop, RPG & Pop Culture news delivered directly to your inbox.
~Join us next week for more Cosplay Coverage~
Have a Cosplay question you would like Mayhem's Muse to answer? Know a Cosplayer you'd like to see featured? Send an email here!
Learn more about Mayhem's Muse