It's the best father/son duo in the Universe: The Mandalorian & Grogu. This Cosplay has taken it one step further: The Child has the Mandalorian armor every Foundling dreams of.
The year 2020 was DOMINATED by Star Wars and its newest offshoot- The Mandalorian. As we're transitioning into 2021 and hunkering down for the UNFATHOMABLY long wait before Season 3 drops, let's take a few moments to appreciate the unsung hero of The Mandalorian: Grogu the Foundling.
The Mandalorian returns to the practical effects we loved best from the original Star Wars trilogy, as The Child was brought to life by some amazing puppetry skills, stealing hearts all over the Universe. This week, we're featuring the amazing Mandalorian Cosplay by Shawn Richter, who built some REALLY adorable matching Father/Son armor for his kiddo. It's so sweet it gives me a toothache, so I had to share. The combined cuteness factor with a stunningly detailed and meticulously crafted Mando cosplay has me "aaaaaaaw"-ing all over the place. I hope you enjoy!
View this post on Instagram
Mando and his Foundling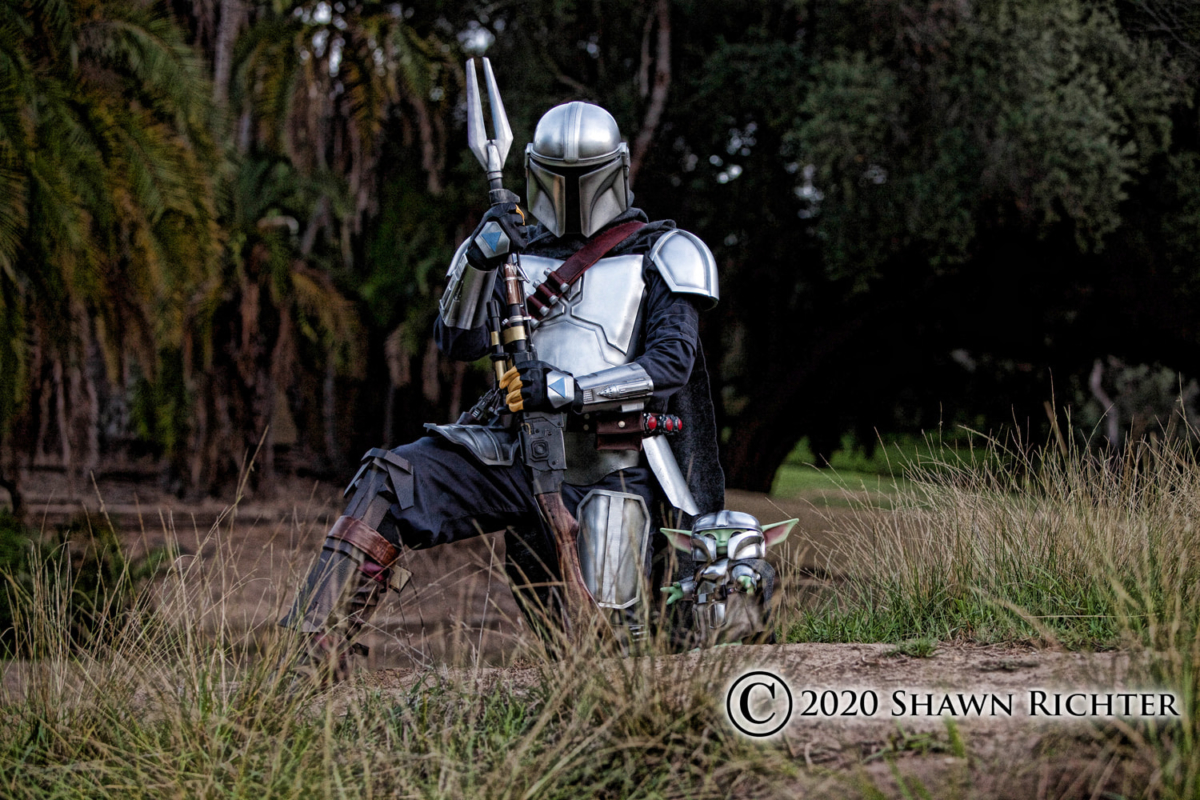 "You are going to stay here, so I want you to be respectful. And mind your manners. You know what I'm talking about."-Mando to The Child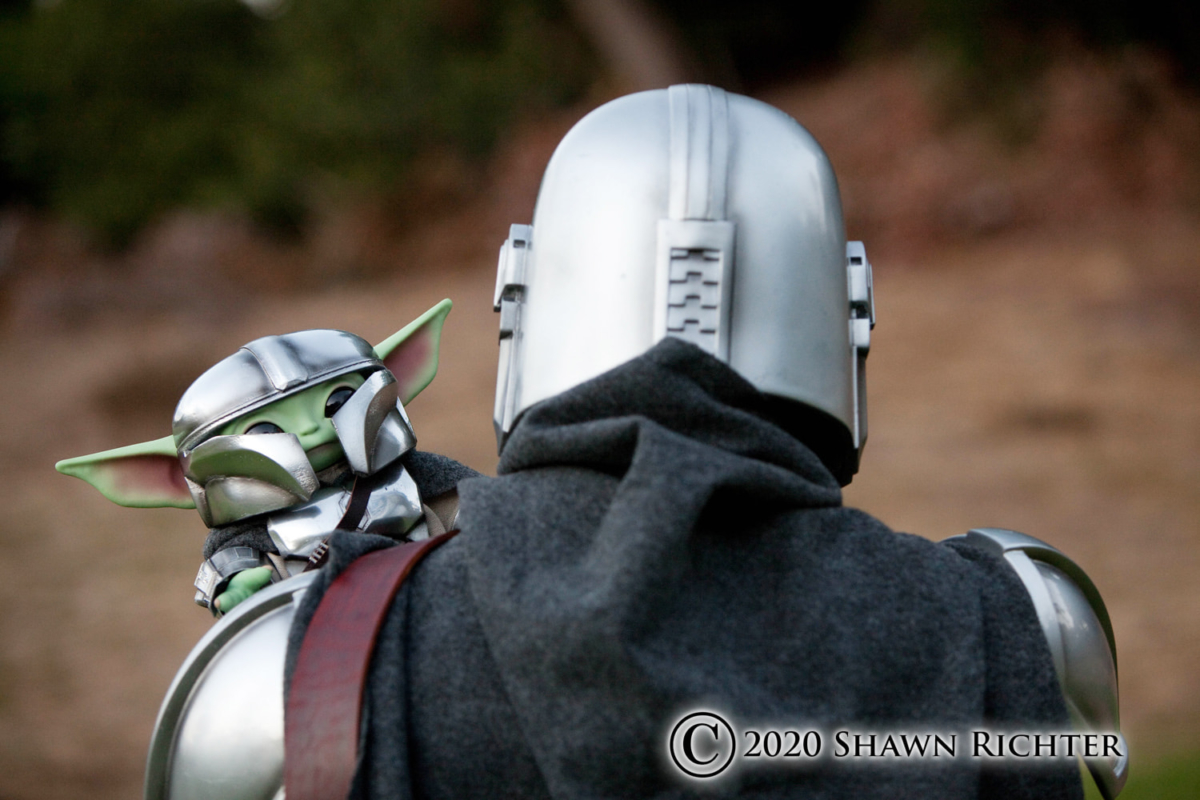 "I've been quested to bring him to his kind. If I can locate other Mandalorians, they can help guide me. I'm told you know where to find them." -Mando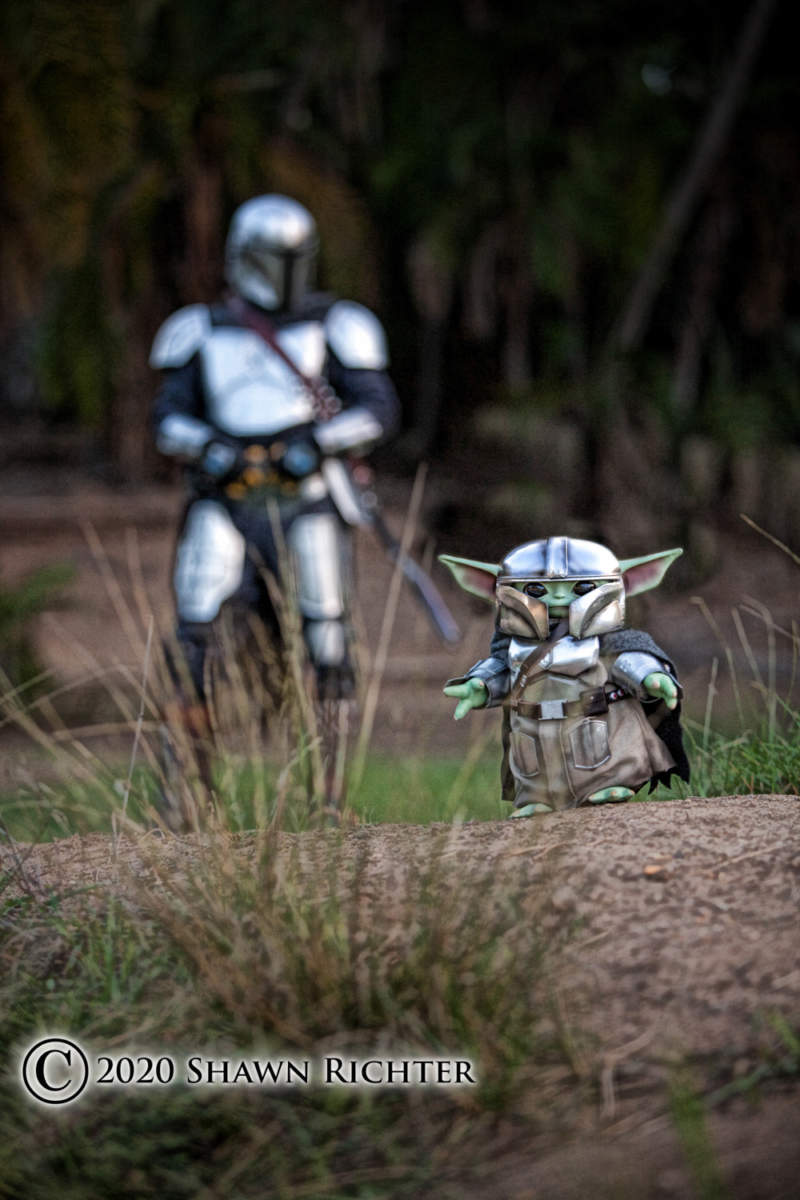 "You know this is no place for a child." -Gor Koresh
"Wherever I go, he goes." -Mando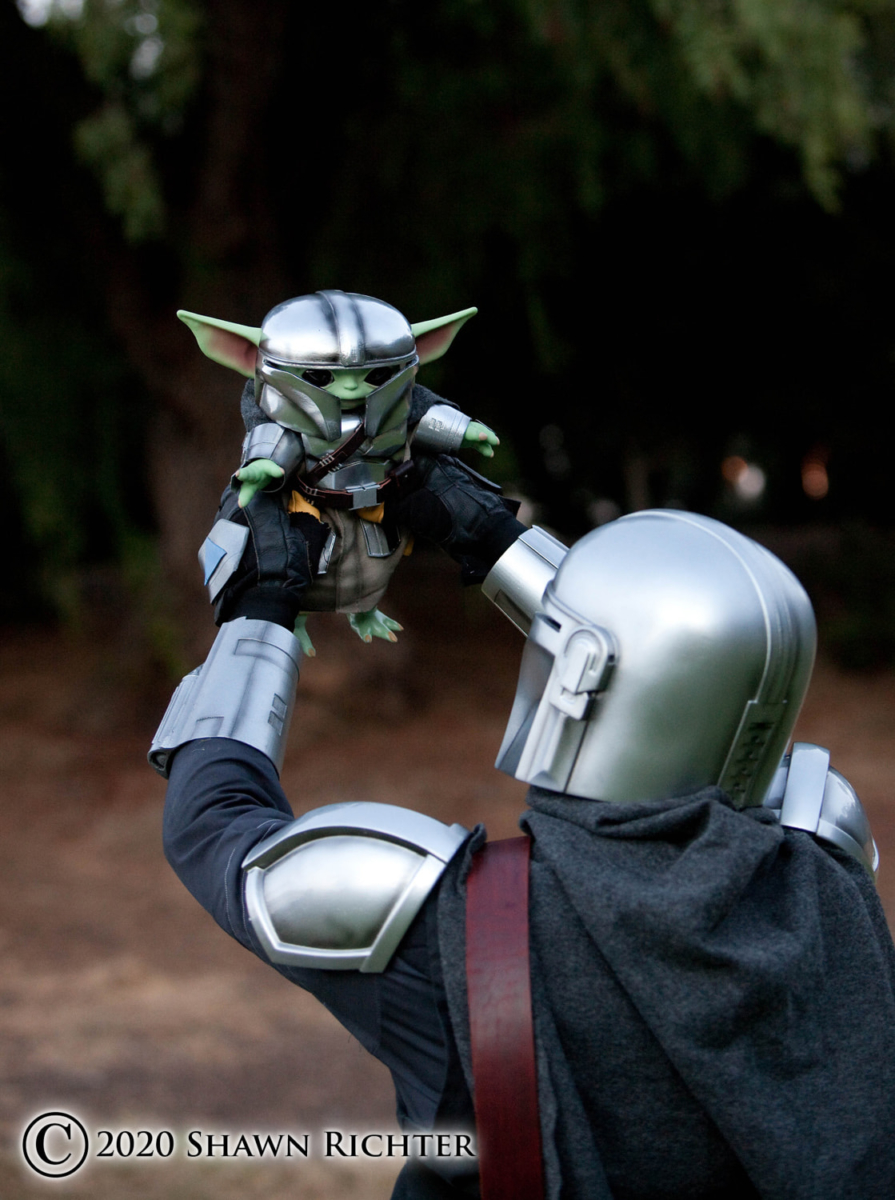 "We gonna do this in front of the kid?"- Cobb Vanth
"He's seen worse."-Mando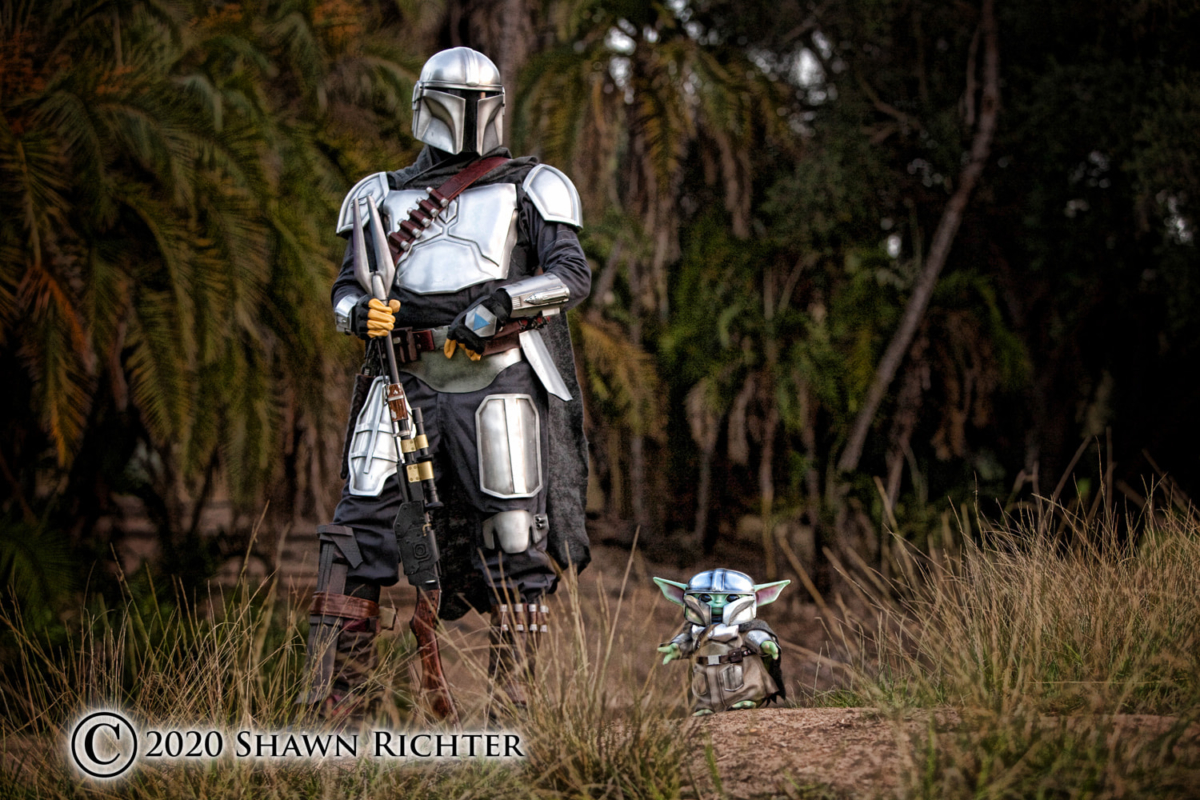 Mando and Friends
I couldn't help it, this is such a great cosplay I HAD to include some of his other images. Just try and come at me for it.
"There's no way we're making it to Corvus in this shape. You know, I think we need to visit some friends for repairs. So, how'd you like to go back to Nevarro?"-Mando to The Child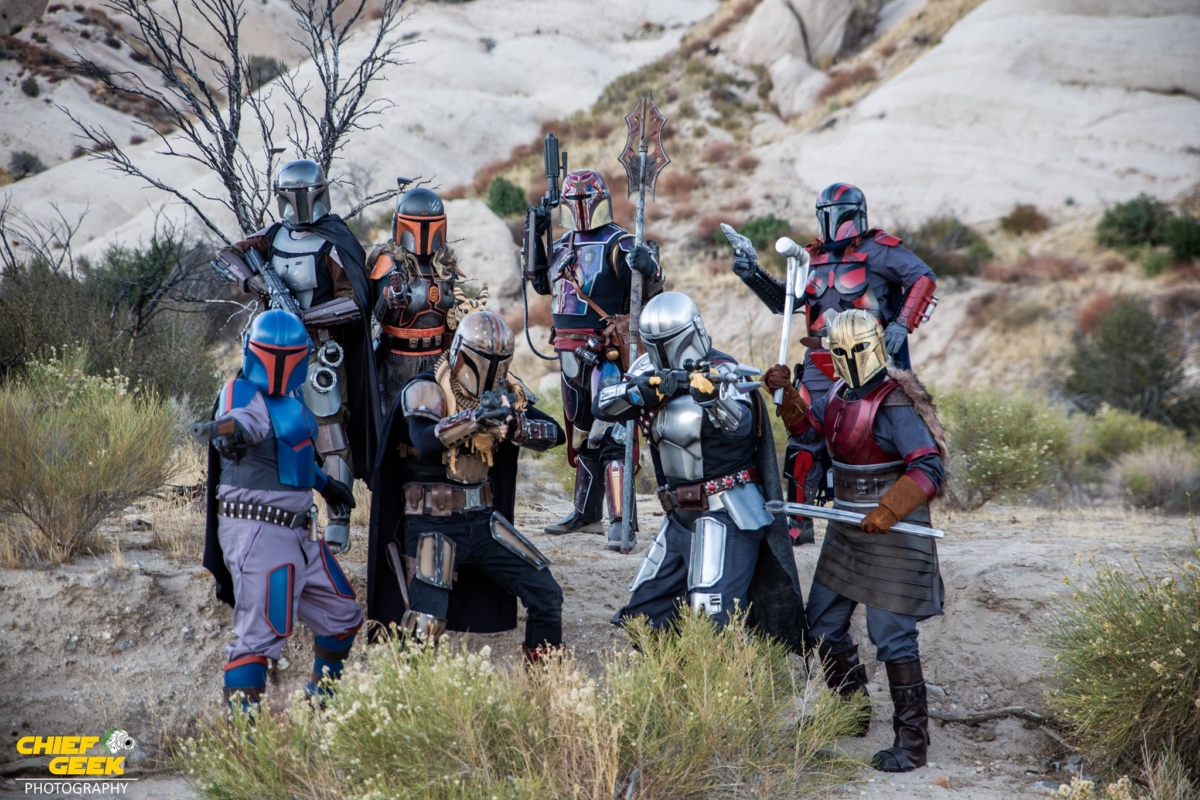 Sadly I do not have Cosplayer info for this image. PLEASE let me know if you now have credits to update me with!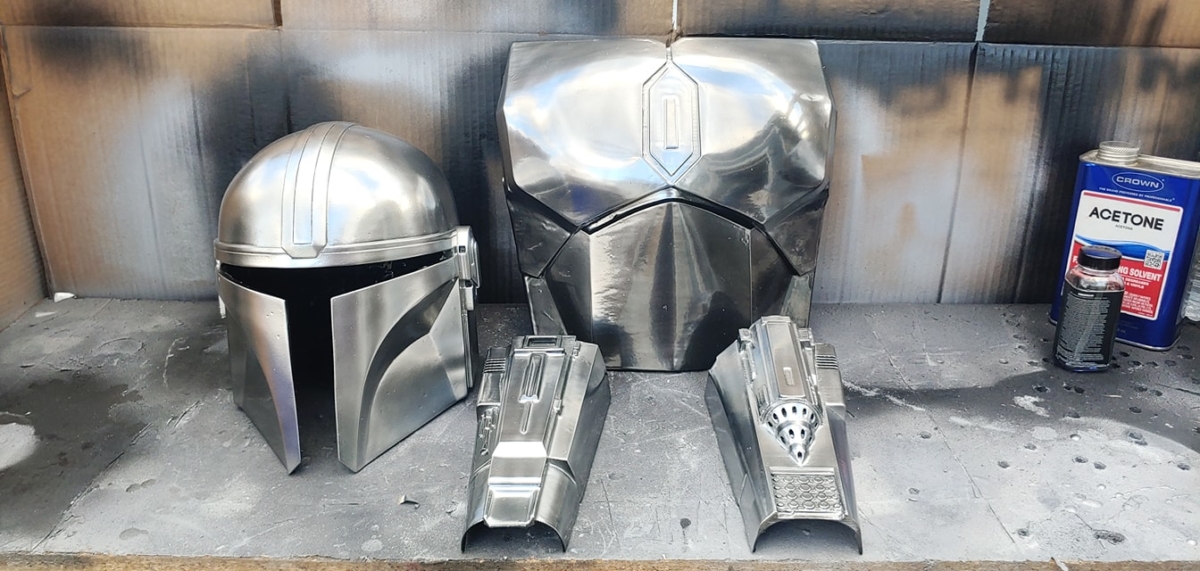 "Alumaluster trials….it sure is pretty and it looks more like metal. Not sure if there is a sealer out there that won't dull the finish though. Thank you Adam Kyron Murillo for doing the airbrushing today. I was a little scared. 
"- Shawn Richter 
~Join us next week for more Cosplay Coverage~
Have a Cosplay question you would like Mayhem's Muse to answer? Know a Cosplayer you'd like to see featured? Send an email here!
Learn more about Mayhem's Muse