Here's What Disney Can Do With the Halcyon Now That the Galactic Starcruiser is Shutting Down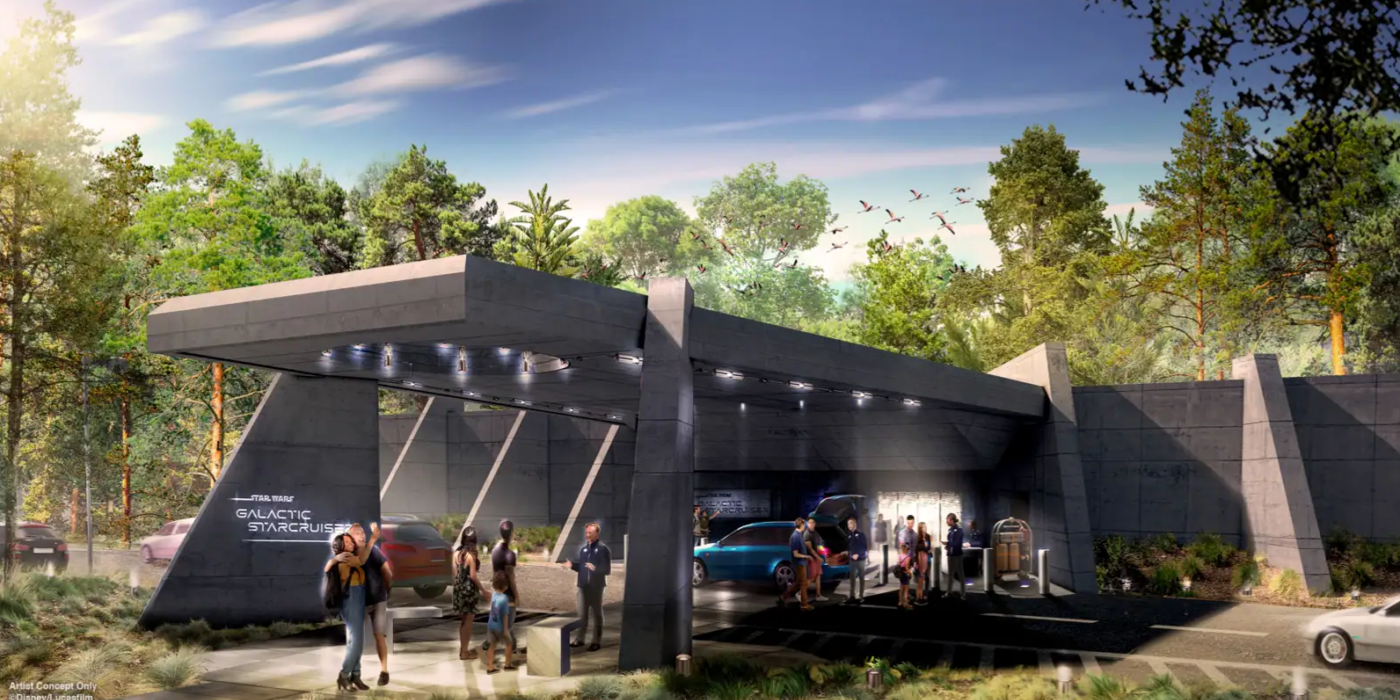 The Galactic Starcruiser may be shutting its airproof hatches this September. But what will Disney do with the building in the future?

By now it's pretty well known that Disney's Galactic Starcruiser hotel-slash-theater-experience is shutting down for good at the end of September. It was an announcement that felt surprising and sudden to quite a few fans. After all, there were guests scheduled after September who now have to try and reschedule their vacations between now and September. But also, with a price tag of nearly five grand for two people for two days and dwindling bookings, we all knew the Starcruiser would have to adapt or shutter. And it seems like they're finally doing that very thing. So what's the future going to look like for this already-built property? We have some theories.
A Regular Hotel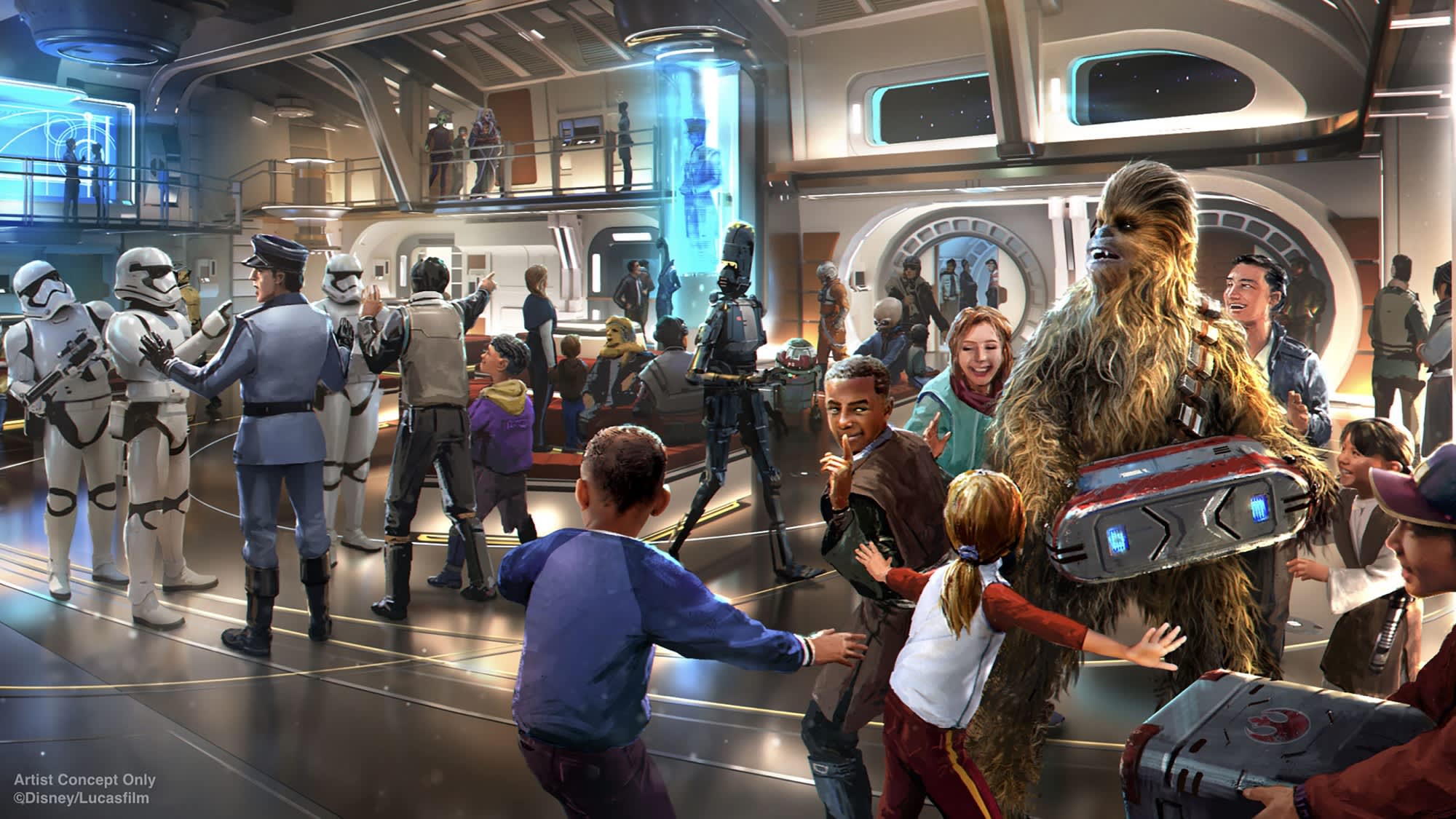 Disneyworld has more than 25 hotels across its Orlando campus, and it feels like they're always adding more. These hotels run the gamut from high-price luxury stays to "I don't care what the room looks like, I'll just be there to sleep and shower," and the Halcyon could probably land anywhere in the top half of that list. There are only a hundred rooms, so it will feel exclusive, and its proximity to Hollywood Studios could offer guests a private walking path and back-door entrance to the park similar to the setup between the Pixar Pier Hotel and California Adventure Park in Disneyland in Anaheim. Of course, the hotel would be missing a few key amenities that every hotel at Disney has… like a pool for example. But if they're getting rid of the illusion of space travel, these things can be changed or added.
A Walk-Through Experience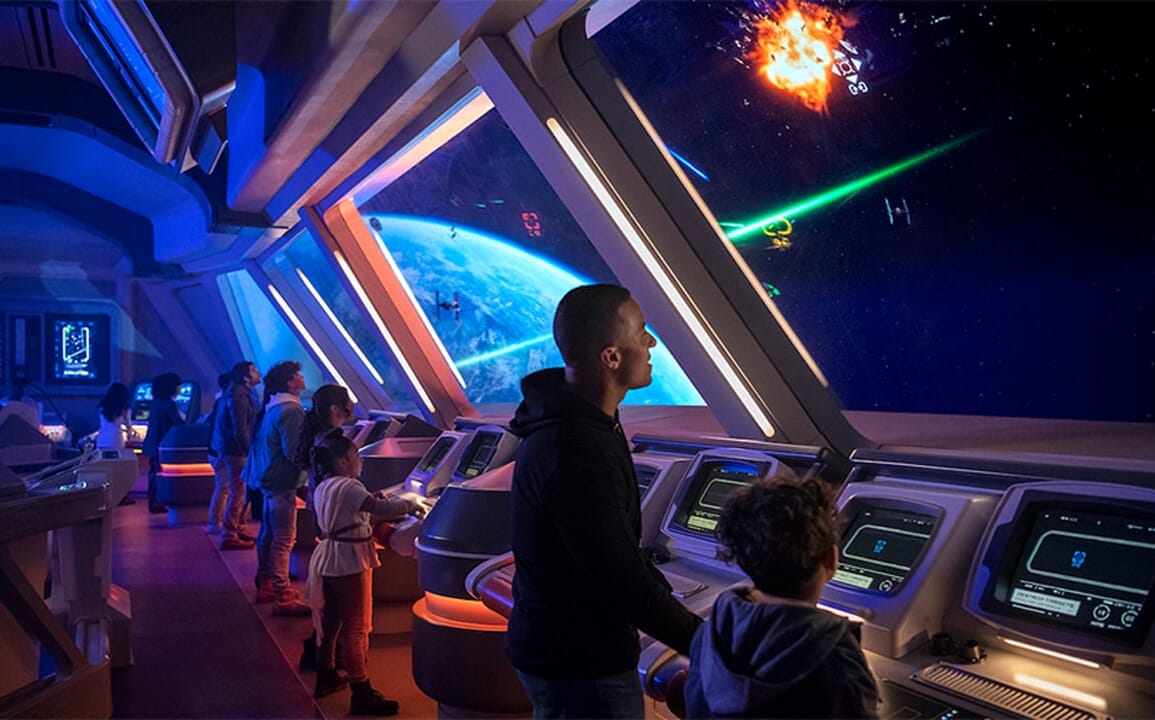 Visitors to the Disney parks are already spending a ton on food and experiences. Lightsaber and droid building are already a thing, so why not keep the lightsaber training open and let fans walk through the Starcruiser during regular park hours? Cast members would only have to be on the clock for their normal shifts as opposed to the 24/7 LARP it is now, and it would even give them the opportunity to keep the restaurant available for another upscale dining option in the general Galaxy's Edge area. I'm not sure what they would do with the 100 hotel rooms, though.
The Same Thing, But Scaled Back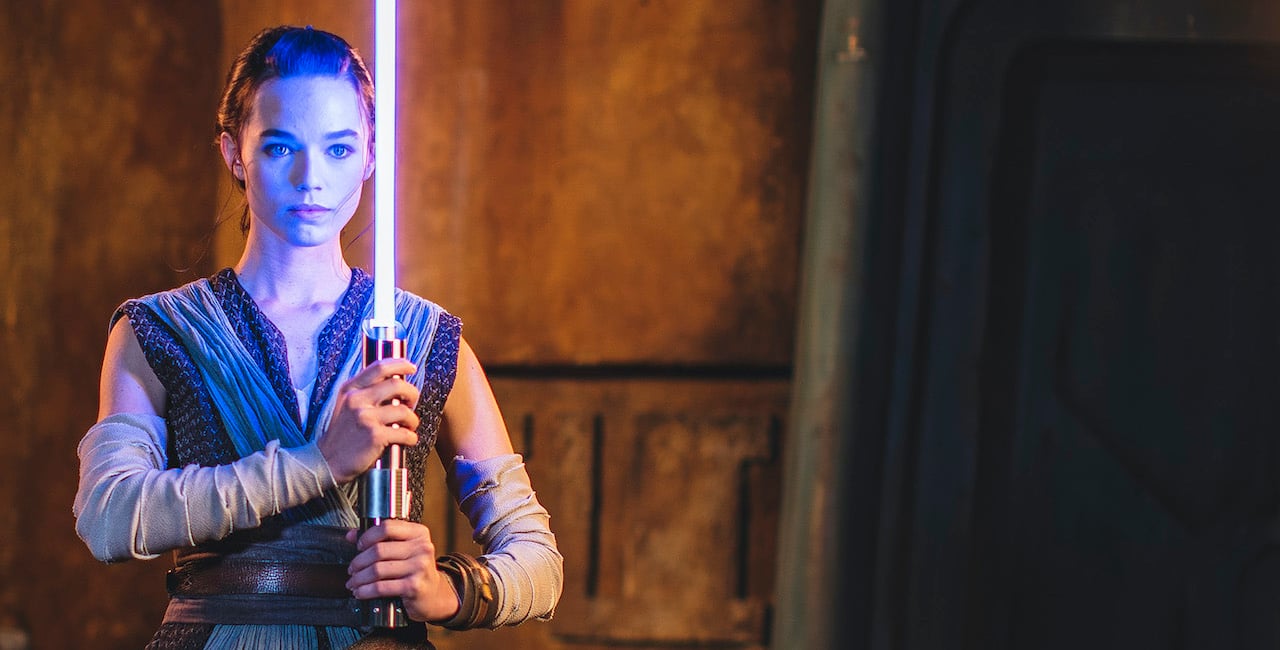 Right now the Starcruiser can't function because people aren't consistently booking all 100 rooms at the quoted price tag, but the company claims they can't charge less without taking a loss because of everything the experience has to offer. We can argue about whether or not that's the case, but regardless, in its current form, the Starcruiser's price wasn't budging. So why not just scale it back? Cast members outside of normal hotel staff don't need to be on the clock the whole time, and the experience can end at night when people go to bed. I've been to LARPs with end times for the night. Guests are invited if not encouraged to stay in character, but the GMs (or in this case, cast members) call it a night.
Personally, I don't see this option happening at all. Disney has been pretty explicit about the Starcruiser closing permanently. So if the Halcyon does reopen its doors, it will likely be a completely different experience, or not at all. This brings us to…
Nothing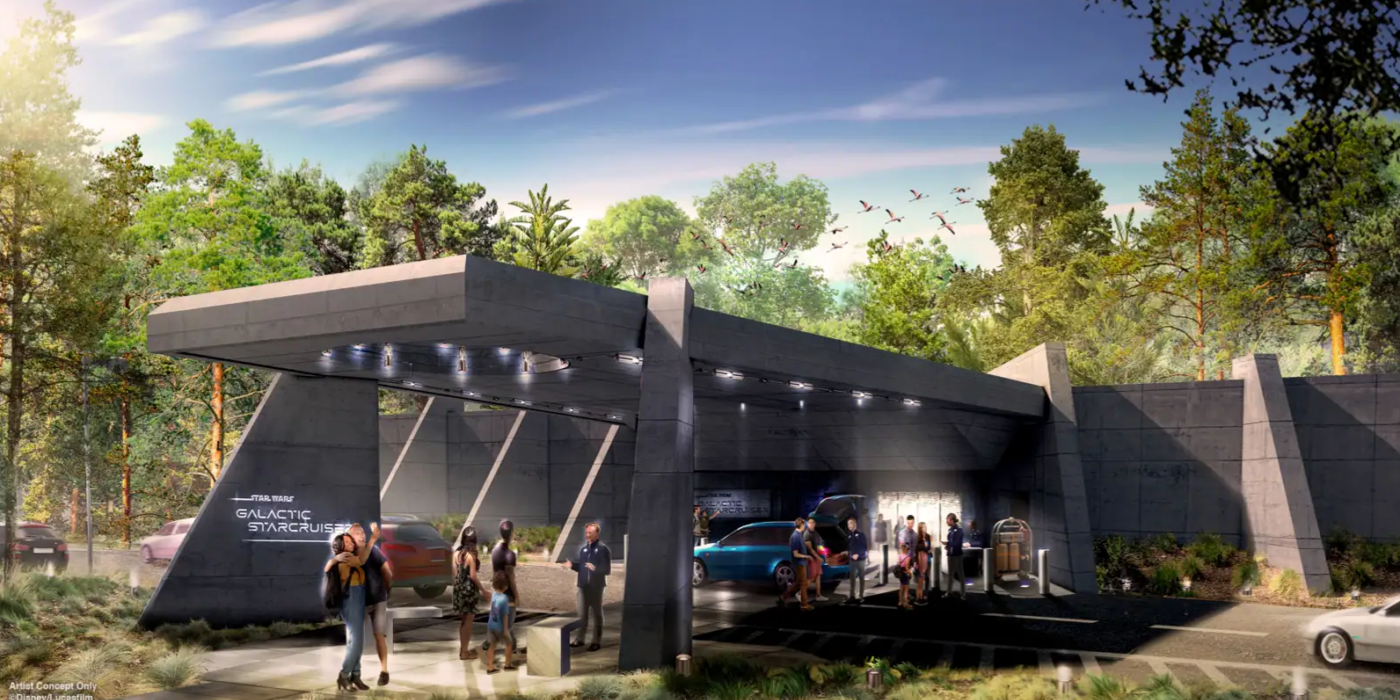 Rumor on the internet is that a reopening or relaunch is on the Disney schedule. But at this point, we really don't know for sure. And, it's not like Disney parks have never abandoned failed or old attractions before. Both Discovery Island and River Country were built, used, and later abandoned. And while River Country stood for eighteen years before being demolished, Discover Island is still standing and completely untouched. Disneyworld has a lot of property, so a tiny piece of their land being called a loss isn't really a big deal in the grand scheme of things. Perhaps the building could be torn down to discourage unauthorized visitors, but why bother when they could throw up a fence and a line of privacy trees?
Did you have a chance to take a ride on the Halcyon? Will you be trying to fit a trip in before the end of September? What do you think Disney will do with this building in the future? Let us know in the comments!
May the Force be with you, adventurers!
Subscribe to our newsletter!
Get Tabletop, RPG & Pop Culture news delivered directly to your inbox.