Behold the tallest of the talls, our lady of "please stomp on me." Resident Evil just jacked up the smexy, and we're here for all nine foot six inches of this amazing Lady Dimitrescu cosplay! 
It's not often that the internet is flooded with a video game reference that unites everyone under a common bond- of weirdly fetishizing an obscure character in a horror game. Well, the team at Capcom are upping the crazy bar this year, releasing this epically tall and fascinating character. She has taken the internet by storm, evoking a myriad of cosplays, tutorials, fanboys, and especially this video compilation: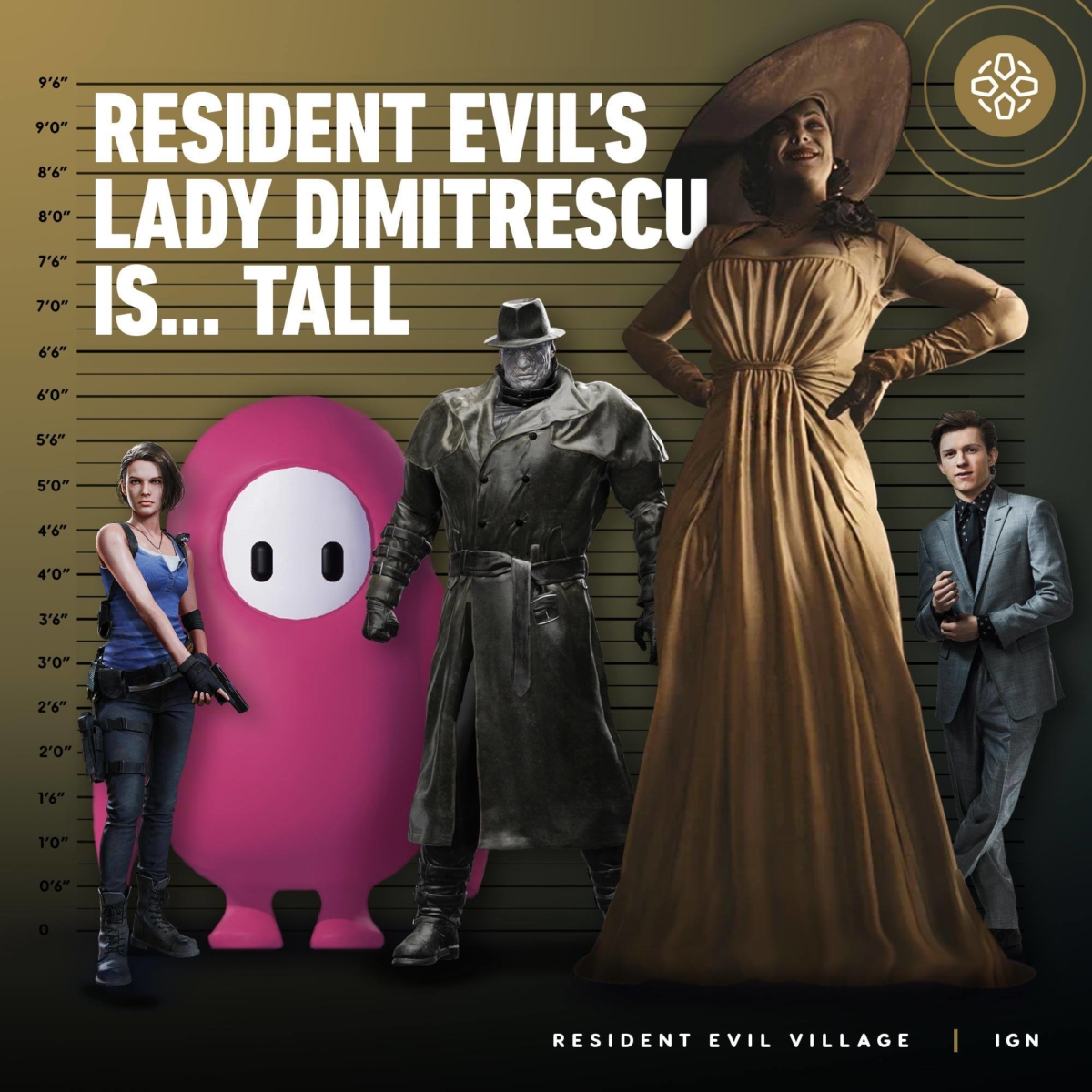 Image Credit: IGN
The Cosplay
My dear friend Kitty Krell is a fabulously talented creator of the finest, most gorgeous couture corsetry and dresses you are likely to meet. You can see some of her beautiful creations HERE. In her free time, (as most creatives do), she creates some of the most detailed and stunningly fitted cosplay projects.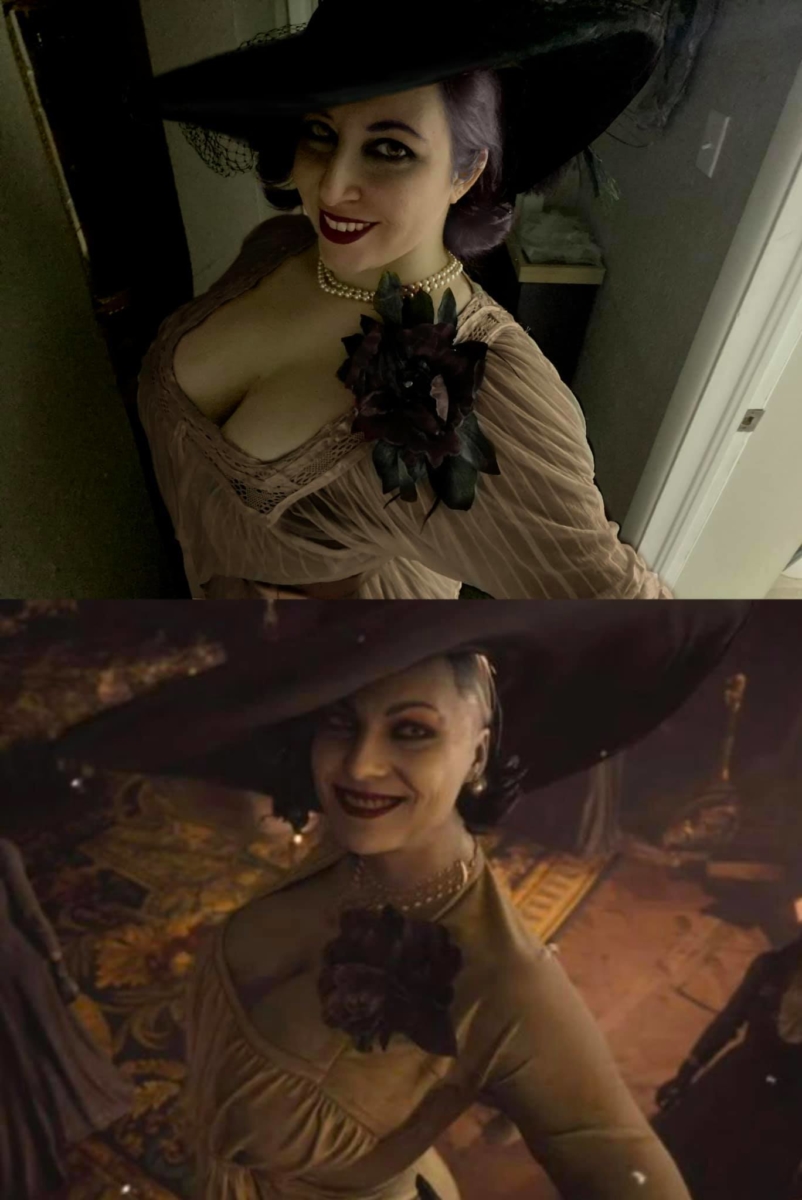 She also has a love of all things creepy, so naturally, when Lady Dimitrescu captured the attention of the gaming world, she hit the workshop and cranked out this gorgeous construction in a record-breaking few days. As you can see, she knocked it out of the park.
Image Editing: WeNeals Photography and Retouching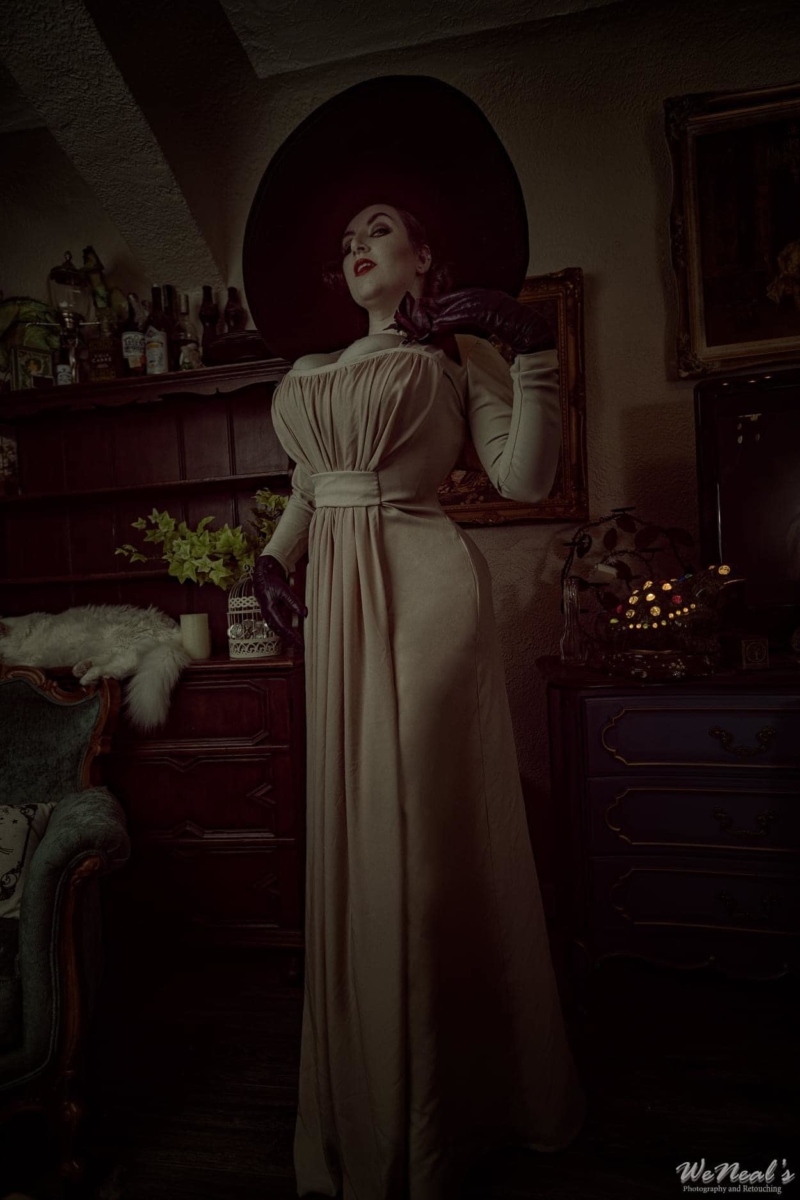 "So we finally meet." -Lady Dimitrescu
"Let's see how special you are."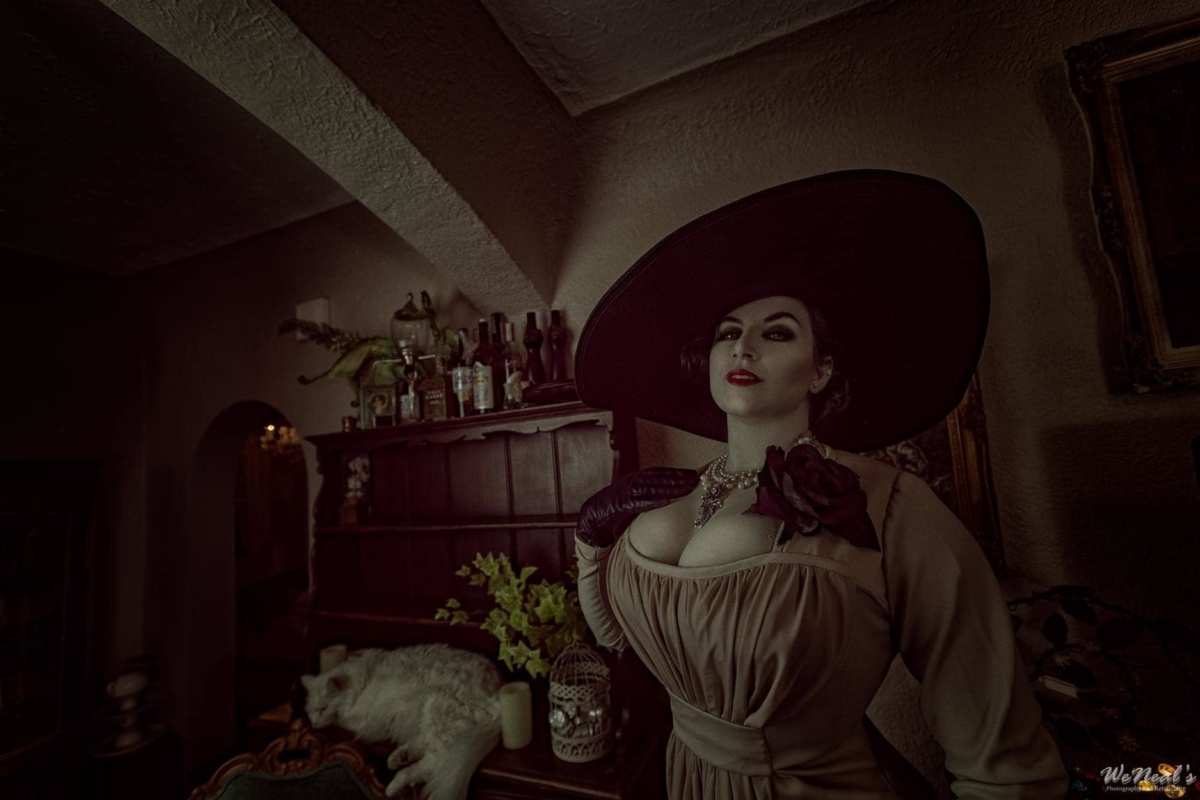 ~Join us next week for more Cosplay Coverage~
Have a Cosplay question you would like Mayhem's Muse to answer? Know a Cosplayer you'd like to see featured? Send an email here!
Learn more about Mayhem's Muse