Games Workshop Rumor Engines: Where Are They Now – April 2020 Edition
We're quickly approaching the one year for these anniversary for these Rumor Engines. Where are they now?
Since last month's Rumor Engine: Where Are They Now was late, we here at BoLS decided to get the April version out early. April 2020 has some pretty interesting Rumor Engine and currently (as of publishing) we're still missing two out of the four Rumor Engine reveals. That means GW has been sitting on these releases for over a year now! Talk about "the long game" right? Anyhow, let's take a look at where these Rumor Engines are now.
"Death Valley Decor" – April 7, 2020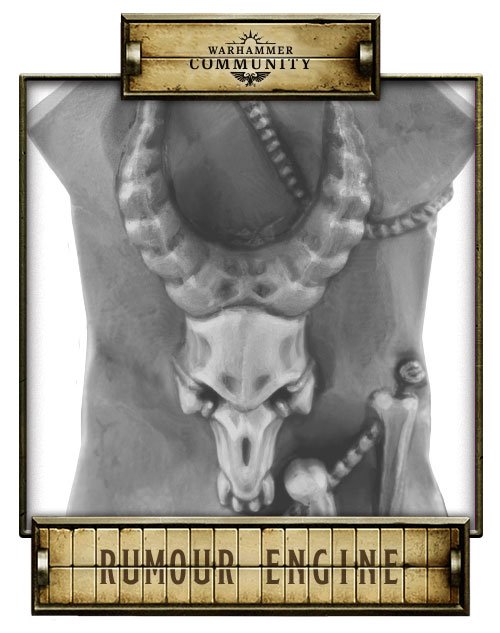 This one is still a mystery. While it hasn't been revealed, we're still curious about the fact that this bit has those weird cuts at the top: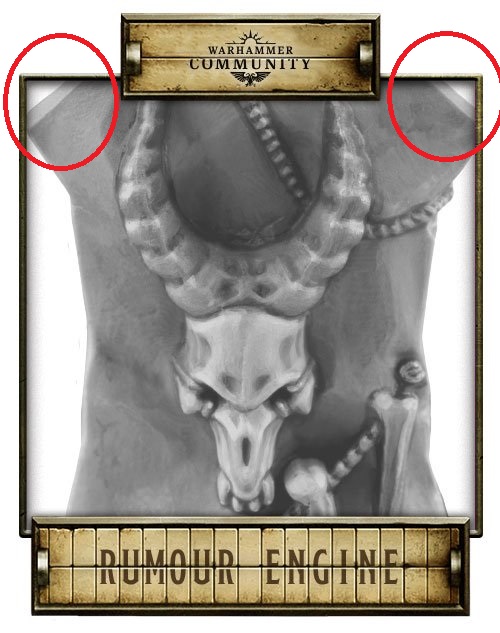 Really it just adds to the mystery. When will we finally get this one revealed? We don't know – but we are going to have to wait to find out.
"The Twin-Tailed Comet" April 14, 2020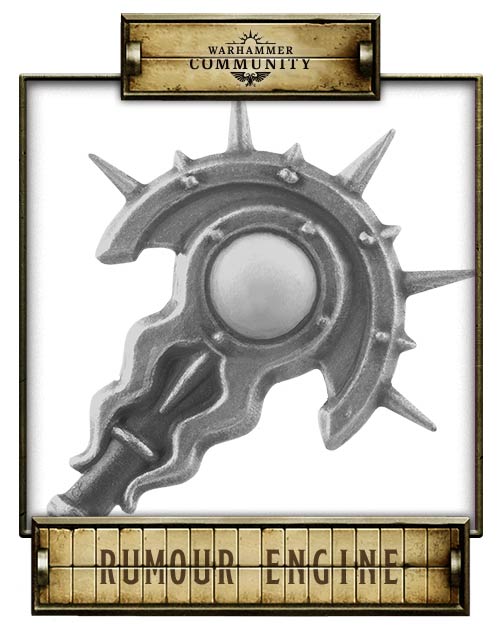 This one ended up being from the new Warhammer Quest: Cursed City game. It's Cleona Zietengale, a missionary from the Cult of the Comet.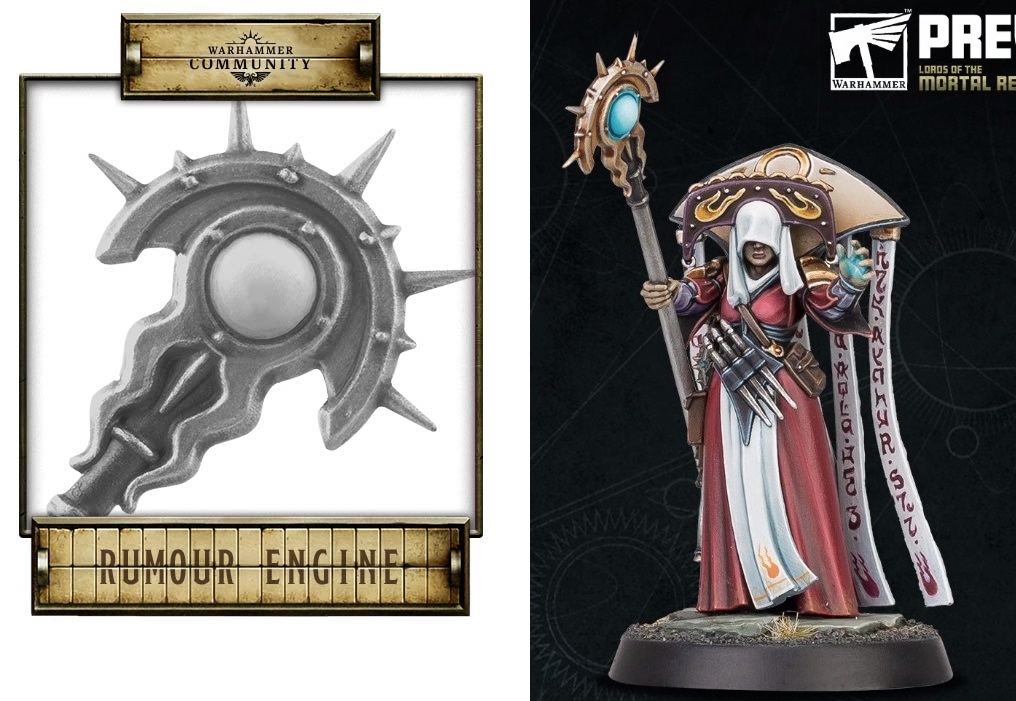 Subscribe to our newsletter!
Get Tabletop, RPG & Pop Culture news delivered directly to your inbox.
The model was fully revealed during Games Workshop's Lords of the Mortal Realms Preview in February of 2021.
 "Crab People" – April 21, 2020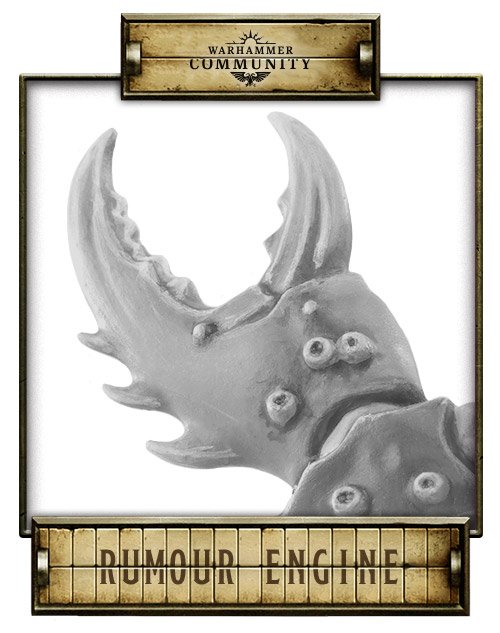 Yet another mystery. We still haven't had this one solved yet. Could it be related to the Idoneth Deepkin? It would certainly fit the nautical themes. But for now we're just going to have to wait for this reveal. That said, keep the lemon and butter handy…
"Snake Charmer" April 28, 2020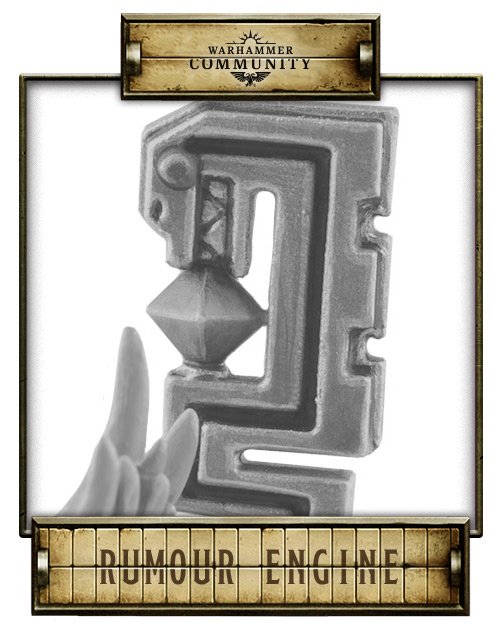 This one ended up being for Warhammer Underworlds. It's from the newest Warband – the Starblood Stalkers.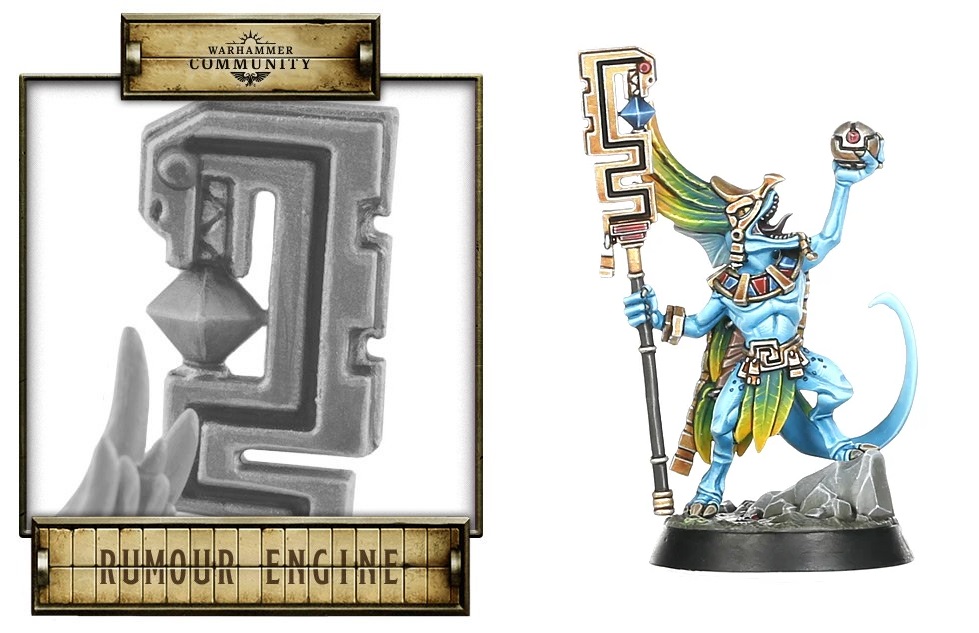 The are on a mission to shut down the plans of Chaos in the Beastgrave. Will they succeed? Well they are packing that thermal detonator…
Well there you have it! Maybe we'll get an update on these at the end of the month. Who knows when GW will finally reveal these Rumor Engines – but April 2021 is already here and it almost took a full year for some of these reveals to show up.
Do you have any guesses as to what these other missing Rumor Engines are? Let us know in the comments.
Latest News From BoLS: