Star Wars: Genndy Tartakovsky's Clone Wars Is On Disney+ Now, And You Should Watch It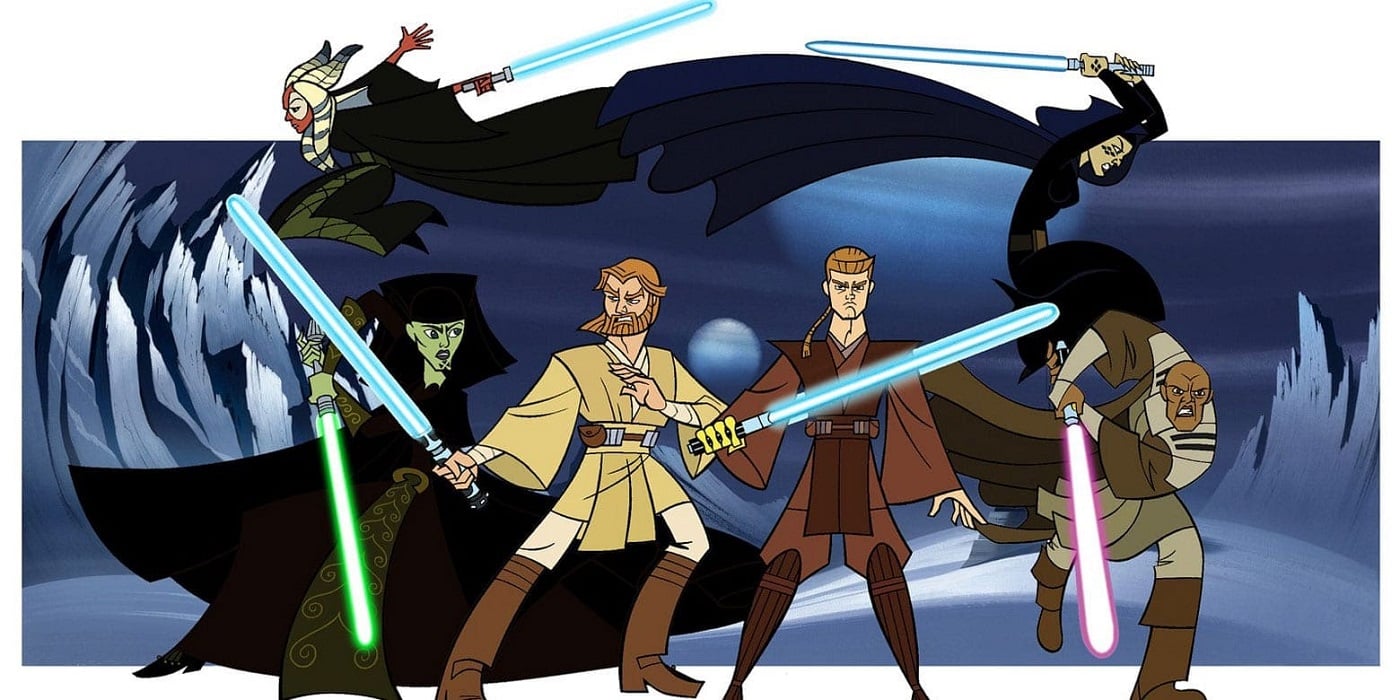 Genndy Tartakovsky's 2003 take on Star Wars: Clone Wars just made its way to Disney+, and this masterpiece deserves to be watched by everyone.
In 2003 Star Wars: Clone Wars premiered as a micro series of three to five minute long episodes with Samurai Jack and Dexter's Laboratory creator, Genndy Tartakovsky, at the helm. Over the course of its three years it became one of the most interesting and innovative parts of Star Wars, and despite it not being strictly canonical anymore, it's officially available on Disney+.
It Added To The Canon Despite Not Being "Canon" Anymore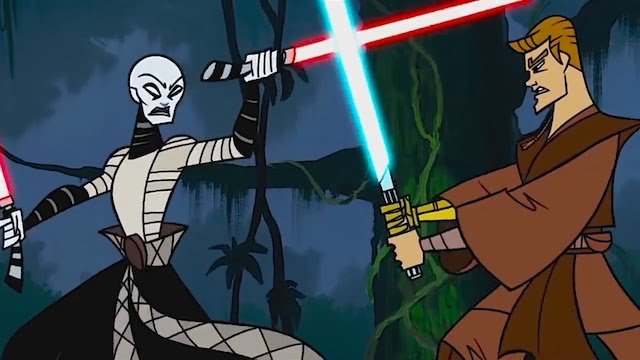 Initially Tartakovsky's Clone Wars and the later 2008 The Clone Wars (differentiated with a "the") could conceivably mostly fit together in the Star Wars Canon. Viewers would need to piece together the timeline and use their fanfiction/headcanon brains to get a little creative, but with the exception of one episode of each which were both supposed to lead into Revenge of the Sith, there was room for both shows in the timeline.
After the Disney acquisition however The Clone Wars was announced as being canonical while Tartakovsky's Clone Wars went unspecified and un-talked-about, but despite this the 2003 Clone Was series had already left it's mark on the Galaxy and inserted a few key elements into the canon forever. Asajj Ventress, General Grievous, and the bounty hunter Durge were all introduced in Tartakovsky's Clone Wars, and while Durge has been missing for quite some time now, he is just about to make his triumphant return to the Space Opera in June's Doctor Aphra #11 comic. And if you liked (or find yourself liking, in Durge's case) any of these characters, they were somehow even cooler in 2003's Clone Wars.
General Grievous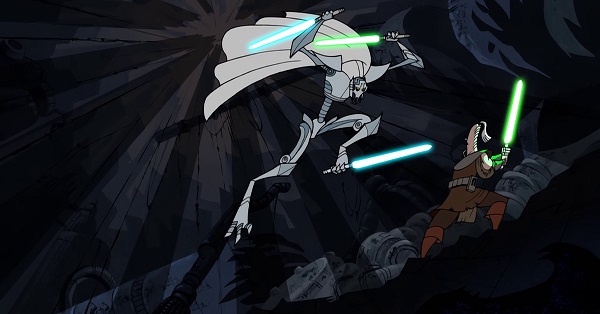 General Grievous is fine in The Clone Wars and the movies. He's a memorable villain we love to hate with an impressive lightsaber collection that we're all jealous of. But in Tartakovsky's Clone Wars he is terrifying. Clone Wars introduces an advisory who cuts down Jedis like it's nothing and keeps going until they are tired and have to hide for a minute to catch their breath. Originally he doesn't have any breathing issues and seems, for all practical purposes, like an unstoppable and weakness-free killing machine. Later in the series, Mace Windu is seen crushing Grievous' lungs to bring his breathing issues and voice change back into continuity, but other versions of him just never compare to the bone chilling life-or-death gravity he brought to Tartakovsky's Clone Wars.
It's An Award Winning Piece of Star Wars History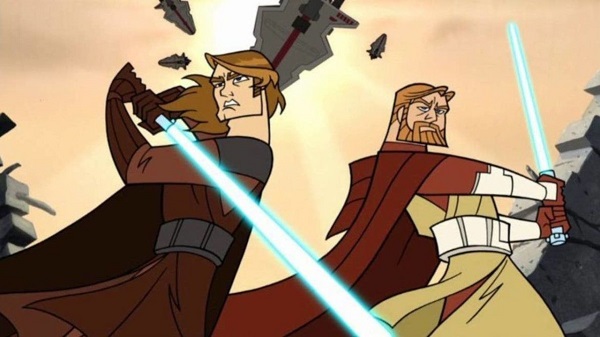 2003's Clone Wars was so good it earned awards. It was one of the first shows to release simultaneously on television and the internet, giving all three seasons the opportunity to win multiple Emmy Awards for Outstanding Animated Programing in 2004 and 2005. On top of that season three earned an Annie Award for Best Animated Television Production in 2006, and Clone Wars was nominated for the 2004 Saturn Award for Best Television Presentation in Sci Fi, Fantasy and Horror. Popularly and critically, Tartakovsky's Clone Wars were universally beloved and recognized as top-notch animation.
Subscribe to our newsletter!
Get Tabletop, RPG & Pop Culture news delivered directly to your inbox.
It's A Was Series That's Meant To Feel Like A War Series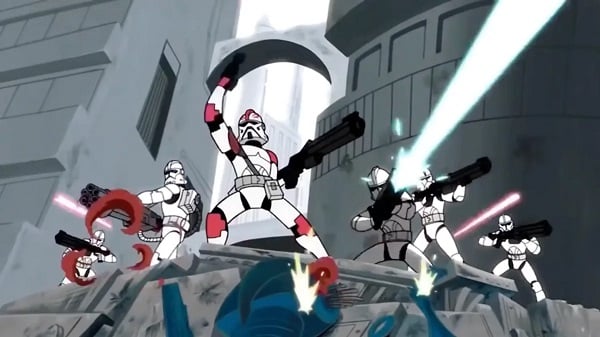 This isn't unique to 2003's Clone Wars and the later The Clone Wars captures this same feeling masterfully as well, but the earlier show almost felt revolutionary for making their animated micro series originally pitched to sell more action figures lean into all of the gravitas and heaviness of the wars the show as named for. Even with three to five minute episodes the stakes felt high, the characters felt real and fleshed out, and all of the clones felt individual in a way that would have been impossible for a less experienced and talented production team.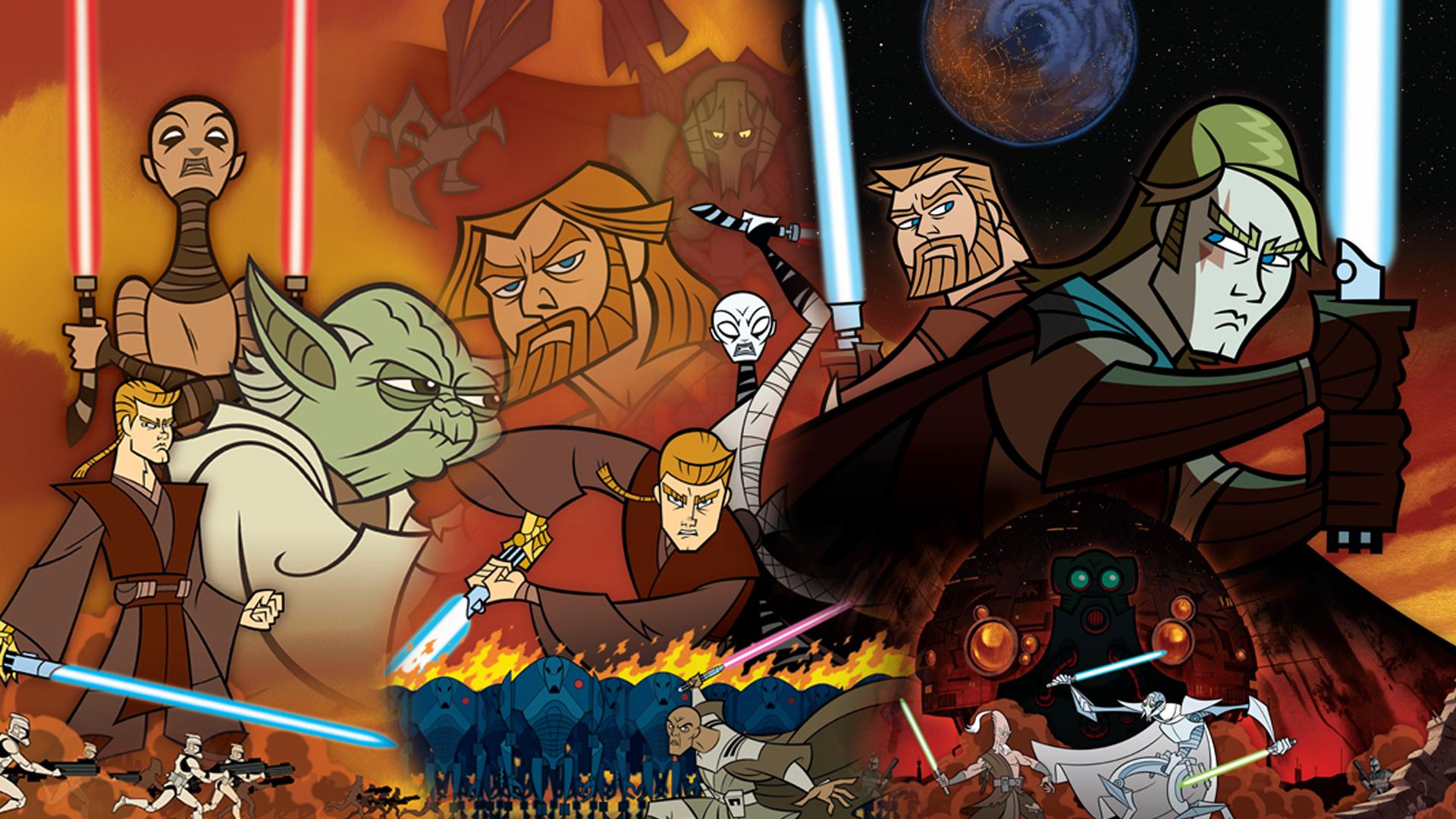 Have you seen Tartakovsky's Clone Wars? Will you be watching it (again?) on Disney+? Which Clone Wars do you prefer? Let us know in the comments!
May The Force Be With You, Adventurers!