Star Wars: 'The Bad Batch' Trailer, Character We're Going To Meet And Old Friends We're Excited To See Again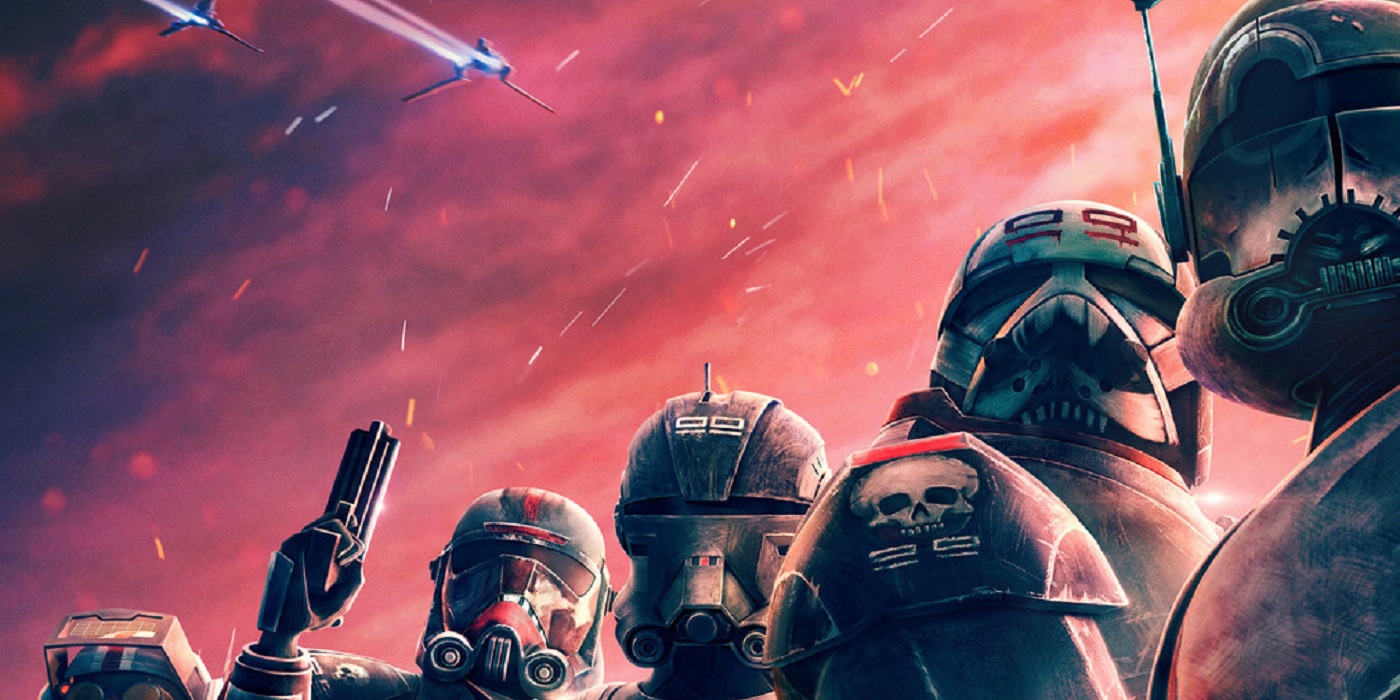 The latest Bad Batch trailer gave us a look at which fan favorites we can look forward to seeing again, who we'll meet, and what the Batch will be up to.
Last week Disney dropped the latest trailer for Star Wars: The Bad Batch, and we are more excited than ever to be emotionally compromised by animated clones again. Clocking in at two minutes long, the latest trailer tells us a little more about what we can expect from the latest chapter for our favorite renegade clones, and gives us a glimpse of who we will see back from previous Star Wars installments as well as introducing a new character we cannot wait to learn more about.
Fennec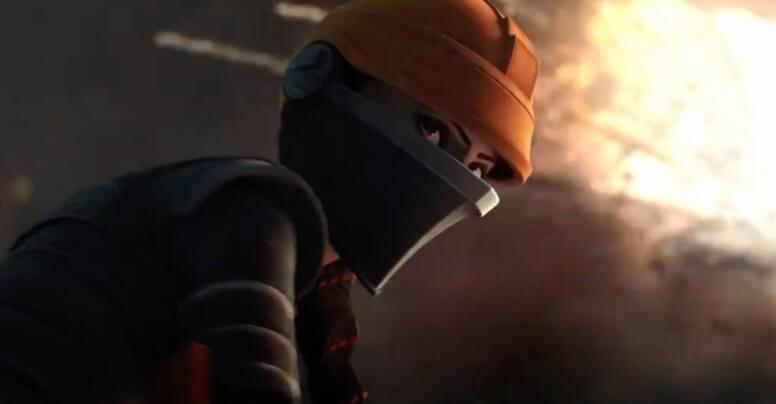 Right off the bat, you may have recognized Ming-Na Wen reprising her role as Fennec Shand from The Mandalorian. The Bad Batch will be taking place shortly after the end of the Clone Wars, so this will be a younger version of Fennec who seemingly works for the Empire, or at least has been hired for an imperial job this time around. This is a character I think most of us will be happy to learn more about and maybe get something of an origin store for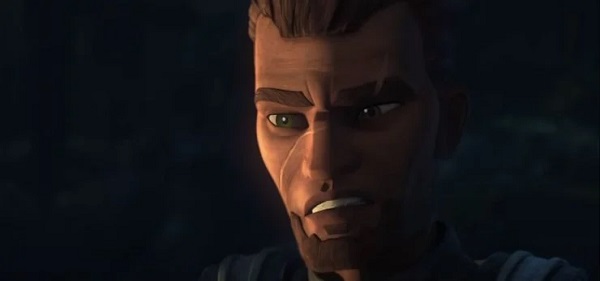 Between Rebels and then on the big screen for Rogue One, Saw Gererra is one of those names in Star Wars that seems to pop up all over the place, and it looks like we'll get some sort of a connection to him in The Bad Batch as well. There's a quick scene in the trailer where he seems to be telling the Batch to adapt and survive post Clone Wars or die with the times, which feels like a very quintessential black-and-white thing to say. Also, his cameo combined with the appearance of Governor Tarkin earlier in the trailer makes me think that the Bad Batch will either have a choice between working for the Empire or going on the lam, and they'll choose the latter or Tarkin and the Empire will see their abilities and attitudes as too dangerous to stay under Imperial and the choice will be made for them. Either way, Saw would be all too happy to help the Batch in opposition of the Empire.
Captain Rex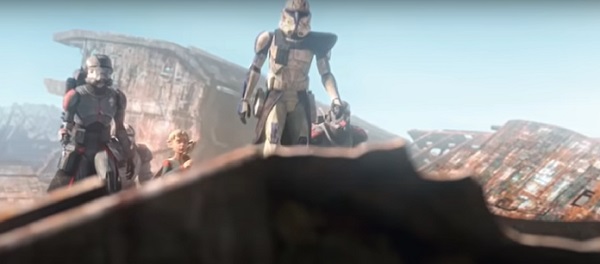 In a truly blink-and-you'll-miss-it cameo, we see what looks like Captain Rex helping out the Bad Batch and new friend Omega. In theory, it should be nearly impossible to leave a character as important as Rex out of this series, but Disney hadn't yet confirmed that he would be back. So, it's just nice to see him. He doesn't appear much in the trailer at all, and while that could be an attempt to bury the lead, it's more likely that he'll only be around for one or a small handful of episodes to offer assistance and guidance before going back to whatever it is he's up to between the Clone Wars and Rebels.
Subscribe to our newsletter!
Get Tabletop, RPG & Pop Culture news delivered directly to your inbox.
Omega

Finally, there's the newcomer to the series who we're almost not sure what to make of, Omega. Between their aesthetic and voice, it's not completely clear if this character is meant to be a boy, girl or nonbinary, but I've been leaning with a young girl, personally. Their accent and youngness while on Kamino with the clones makes me think they're a clone, but that would only raise more questions if I'm right and this character is female. On the other hand, their head adornment and energy bow usage later in the trailer has me thinking of the Nightsisters from Dathomir. Regardless, Omega knows who the Bad Batch are, seems to look up to them, and wants to help. And Disney is introducing another cute kid into the show to hopefully steal our collective hearts again. So far Omega is the biggest mystery in the trailer by a lot, but in a trailer full of cameos and fan favorites, it's only right that we meet someone made of enigmas to make us ask questions.
Our questions will start to be answered on Tuesday May 4th when Disney+ releases the three part, 70 minute series premiere followed by regular weekly episodes every Friday on May 7th.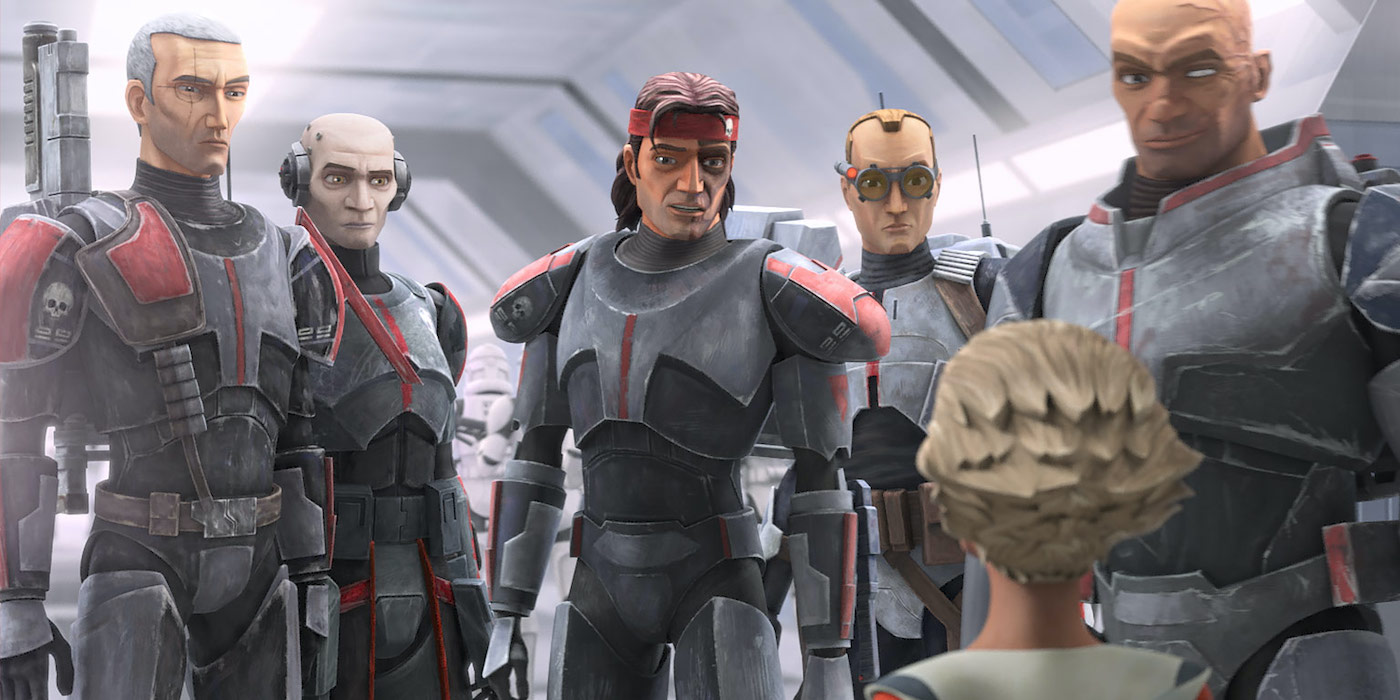 Who are you looking the most forward to seeing in The Bad Batch? Who's your favorite Clone Wars Era Star Wars character and would you like to see them turn up in this series? Do you think Omega is anyone or anything important, or just a relatable character for the audience to identify with, in contrast to all of these super soldiers and freedom fighters? Let us know in the comments!
May The Force Be With You, Adventurers!