Visit an idyllic seaside town in Italy with this story of two friends that just happen to be shape-shifting merfolk pretending to be human.
The summer is crowded with hard-hitting action, so I'm looking forward to taking a break and watching something bright, colorful, and feel good. Enter Pixar's latest that's coming to Disney+ with no premium price add-on.
First off: this looks summer sun-soaked and gorgeous. I want to vacation in this town with its colorful town square, olive grove, lush fields, and a sparkling sandy beach. Beautiful, interesting, and innovative animation is what Pixar is known for – I don't expect less. The story has some Little Mermaid vibes because of the setting and the merfolk, but it's clear that's not what this is. This is a story of self-discovery and friendship with a fantasy, underwater twist.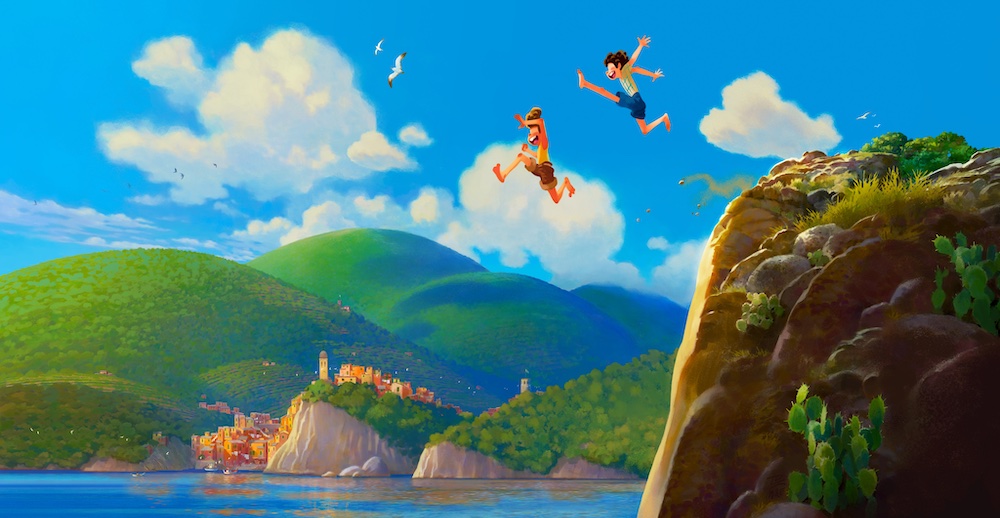 Set in a beautiful seaside town on the Italian Riviera, Disney and Pixar's original feature film "Luca" is a coming-of-age story about one young boy experiencing an unforgettable summer filled with gelato, pasta, and endless scooter rides. Luca shares these adventures with his newfound best friend, but all the fun is threatened by a deeply-held secret: they are sea monsters from another world just below the water's surface.
It's from Enrico Casarosa who worked on Up, Ratatouille, and Coco along with directing the Oscar-nominated short La Luna. Voice talent includes Maya Rudolph, Jim Gaffigan, and Jack Dylan Grazer. This is a regular Disney+ release, with no premium pricing.
Luca arrives on Disney+ on June 18.