In 'America: The Motion Picture' Paul Revere is a RoboCentaur with a Sword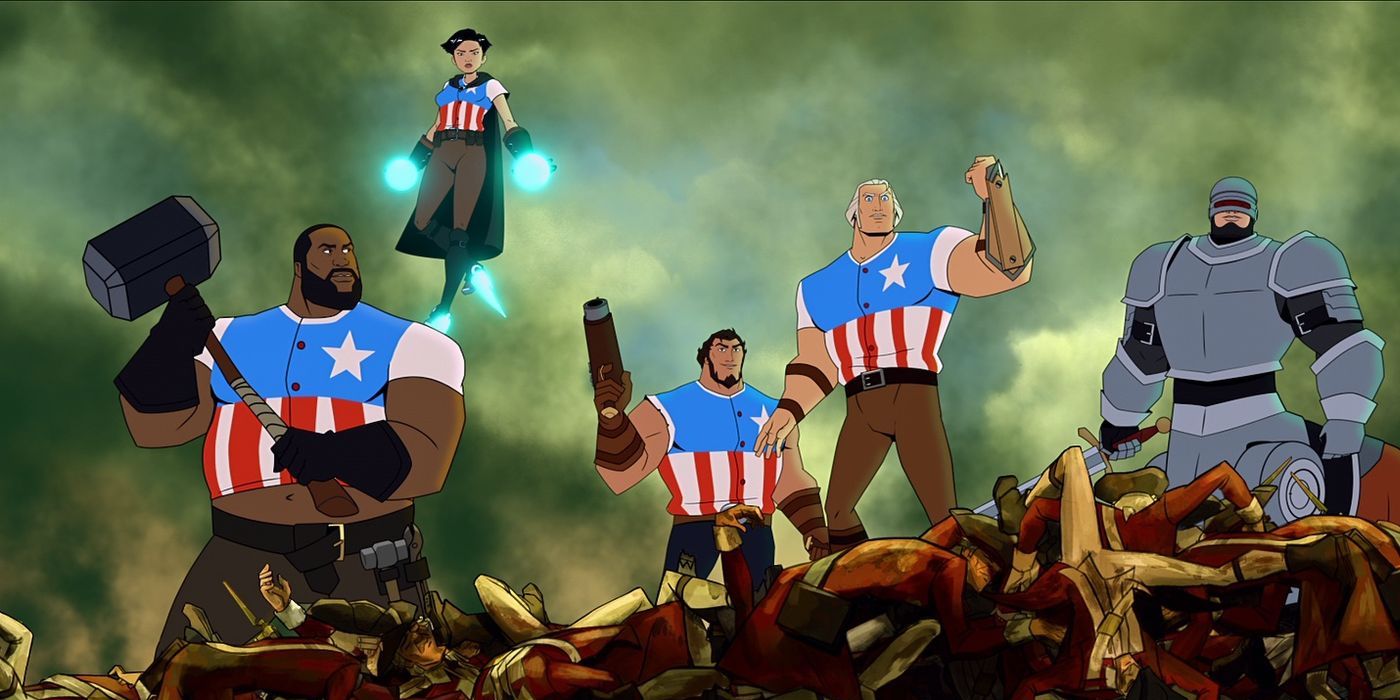 This new animated movie about the history of the United States from Netflix is bonkers. Totally and utterly bonkers.
America: The Motion Picture is from the brains of Matt Thompson (Sealab 2021, Archer), Dave Callaham (Jean-Claude Van Johnson, Zombieland: Double Tap), and Mark Mothersbaugh (Disenchantment, What We Do in the Shadows). It is inappropriate and ridiculous. There's a robocop-centaur carrying a sword, at some point Paul Bunyan fights an anthropomorphized Big Ben, and George Washinton has retractable swords and can do backflips. Yep.
"Witness the untold, totally legit, historically accurate origins of America."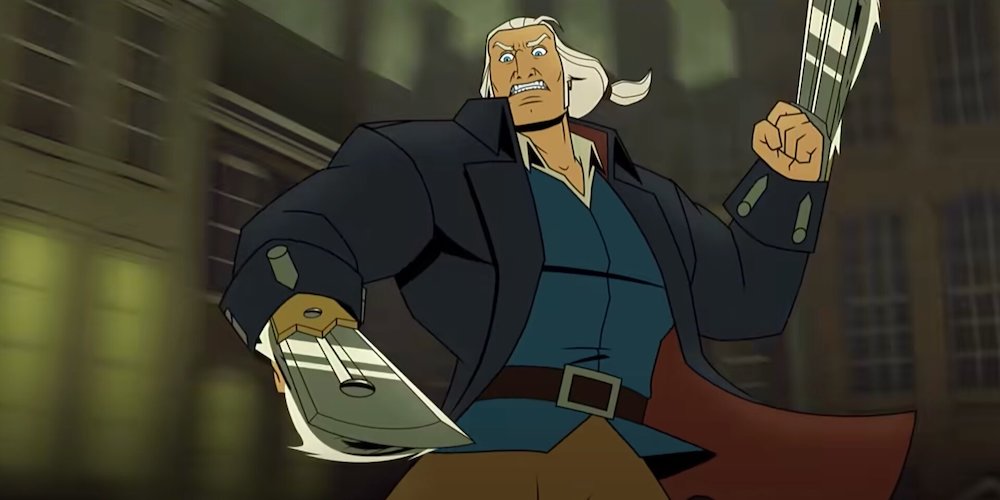 Channing Tatum is George Washington!
Olivia Munn is Thomas Edison!
Other actors are other characters!

Time to officially reveal the cast of AMERICA: THE MOTION PICTURE, crossing rivers to deliver you to a prosperous new horizon on June 30. pic.twitter.com/PWy1Yo62ms

— NetflixFilm (@NetflixFilm) April 27, 2021
Yep. Inappropriate and ridiculous from a bunch of really awesome people. The voice cast is led by Channing Tatum as George Washington and Simon Pegg as King George; plus Judy Greer, Amber Nash, Bobby Moynihan, Olivia Munn, Raoul Max Trujillo, Killer Mike, Jason Mantzoukas, and Andy Samberg.
Subscribe to our newsletter!
Get Tabletop, RPG & Pop Culture news delivered directly to your inbox.
"In this wildly tongue-in-cheek animated revisionist history, a chainsaw-wielding George Washington assembles a team of rabble-rousers — including beer-loving bro Sam Adams, famed scientist Thomas Edison, acclaimed horseman Paul Revere, and a very pissed off Geronimo — to defeat Benedict Arnold and King James in the American Revolution. Who will win? No one knows, but you can be sure of one thing: these are not your father's Founding… uh, Fathers."
America: The Motion Picture debuts on Netflix June 30th.