Lego's accidental publication is our gain – check out this fall's kits Mando fans!
Someone uploaded a Japanese preview catalog to the Lego site early. It's since been taken down, but the pages of new Clone Wars and Mandalorian kits are already out there. Let's dive in.
This year's Star Wars advent is going to be all Mandalorian, all of the time. Fan-favorite characters in warm festive attire with the best snowball shooters in the galaxy. You'll want it just for Grogu.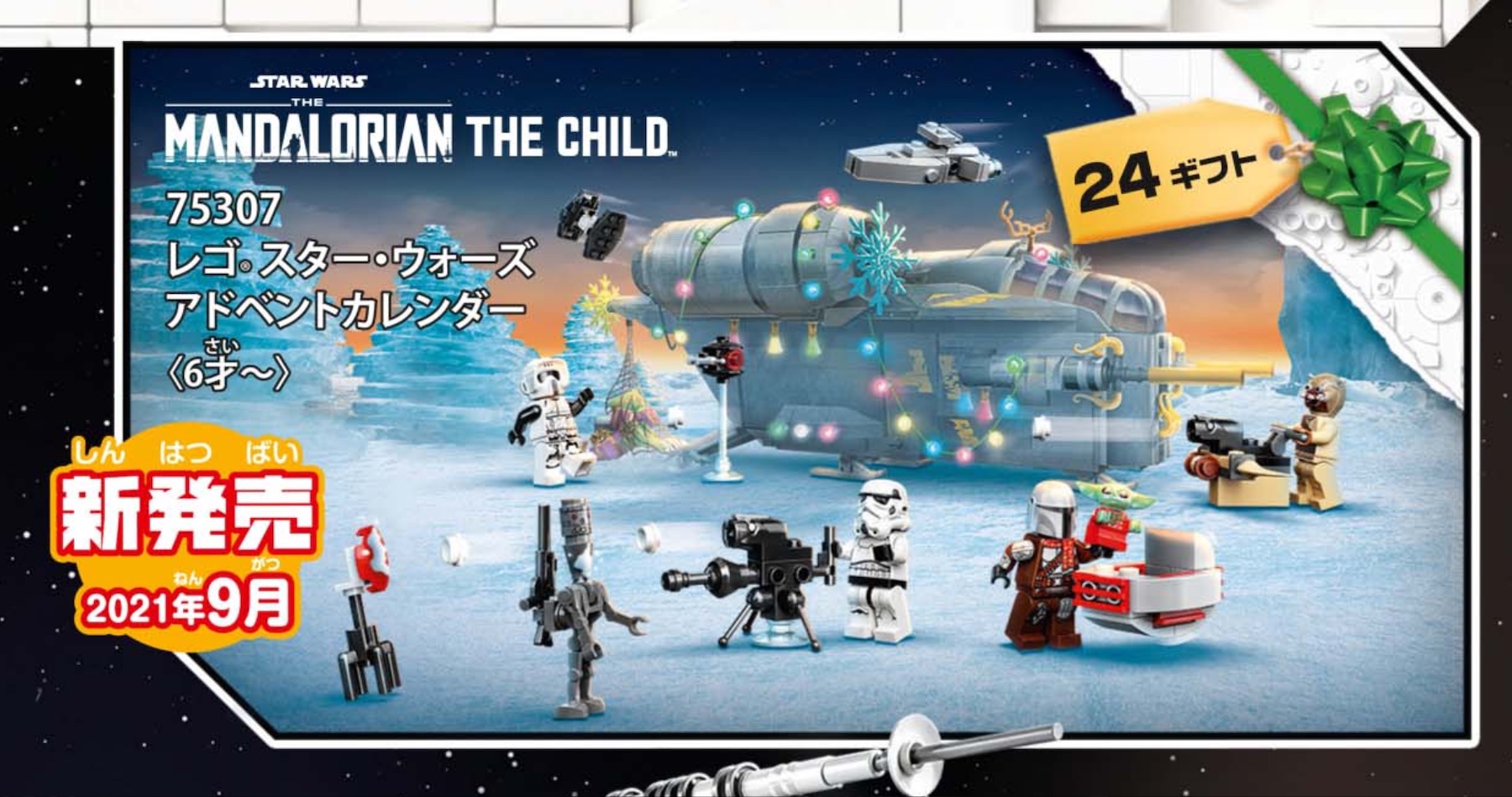 New Kits – August/September Release
75299 No Description
Looks like The Mandalorian episode on Tatooine
75311 Trexler Marauder
Greef Karga, Artillery Stormtrooper, Stormtrooper (x2)
75312 Slave I
Boba Fett (The Mandalorian), Din Djarin
75315 Moff Gideon's Light Cruiser
Grogu, Din Djarin, Cara Dune, Fennec Shand, Moff Gideon, Dark Trooper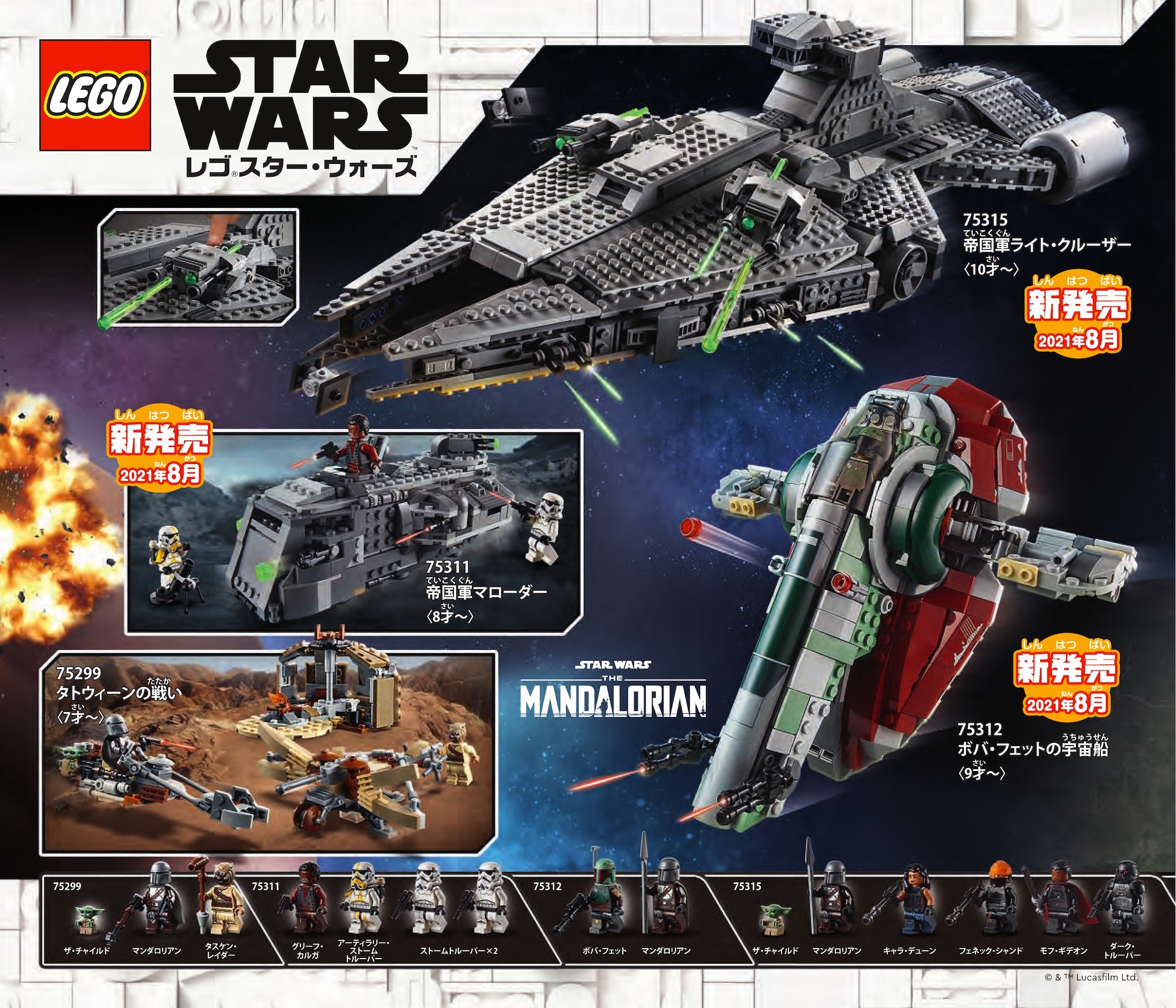 75310 Duel on Mandalore
75314 The Bad Batch Attack Shuttle
Hunter, Wrecker, Tech, Echo, Crosshair, GNK Power Droid
75316 Mandalorian Starfighter
Gar Saxon, Bo-Katan Kryze, Mandalorian Loyalist