MTG: Arena's New Jumpstart – Historic Horizons Adds Digital Only Cards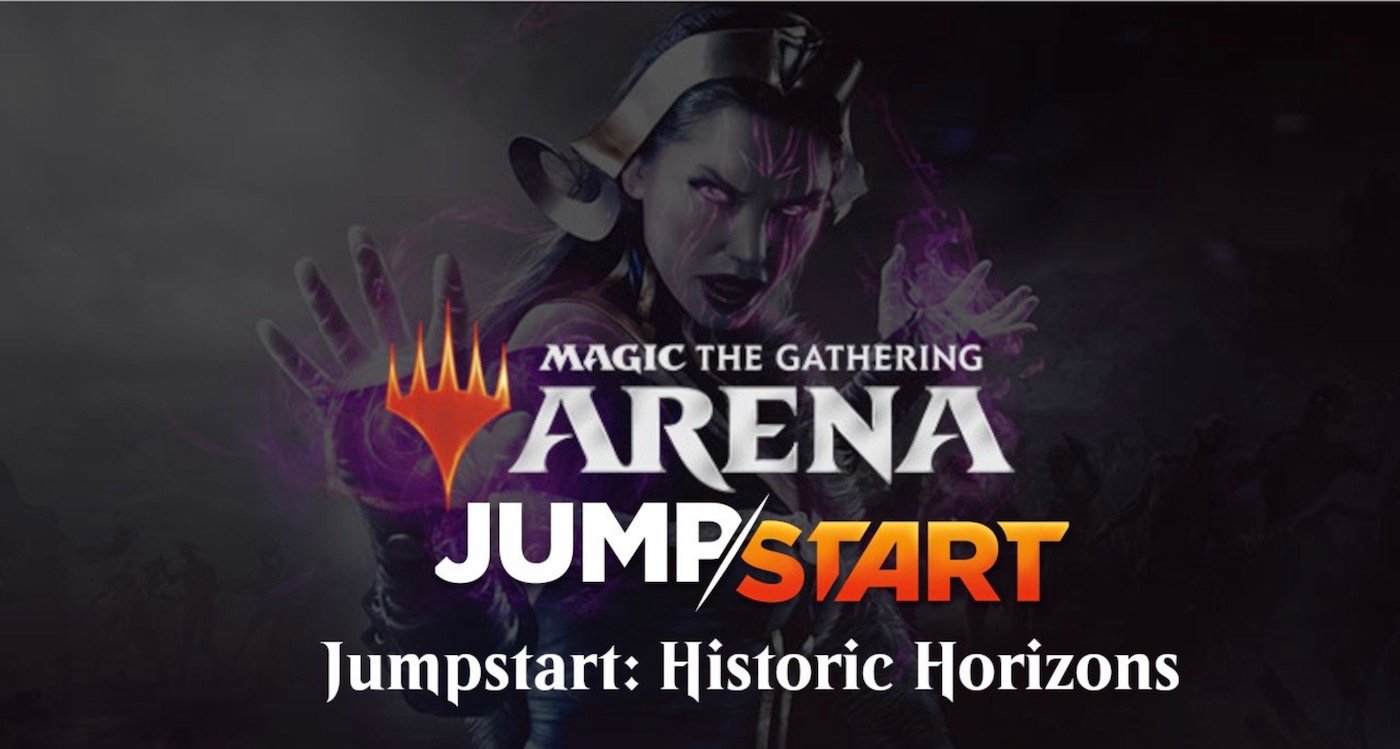 A new set coming exclusively to MTG Arena next month is going to add 31 new cards that are only available in Arena with new digital-only effects.
You might have seen the news over the weekend that a new Magic set is coming exclusively to Magic: the Gathering Arena, the online Magic: the Gathering platform available on PC, Mac, and Mobile OS. But what you probably didn't know was that it brings with it a new era for MTG as the venerable card game breaks bold new ground only to find that Hearthstone got there sometime in late 2014.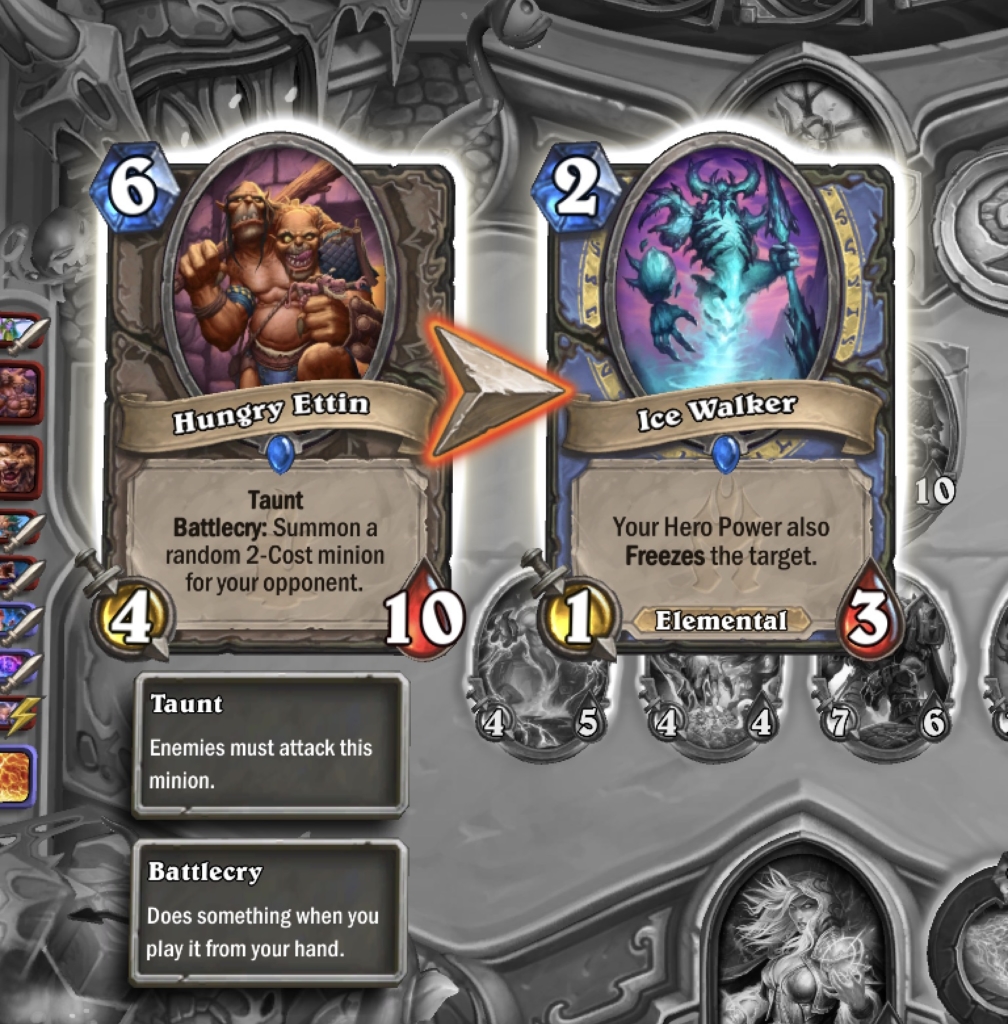 That's right, we're talking about digital-only cards. As revealed by IGN, the new set, titled Jumpstart: Historic Horizons, is launching with 31 new cards that will have "digital-only mechanics." What does that mean? Well, on the off chance you haven't played Hearthstone or Legends of Runeterra or any other digital CCG in the last five years or so, these are mechanics that would be almost impossible to replicate in the physical version of the game. The biggest example of these is the new Seek mechanic, which allows you to look for a card in your deck, pulling it randomly without shuffling afterwards.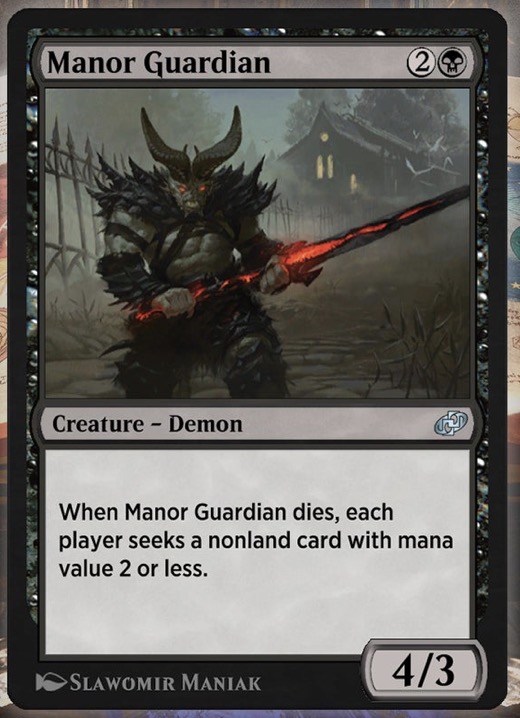 Manor Guardian, for instance, will comb through your non-land cards with a CMC of 2 or less and pull one out. Another new mechanic, Perpetually adds a modifier to a card that sticks with it from zone to zone.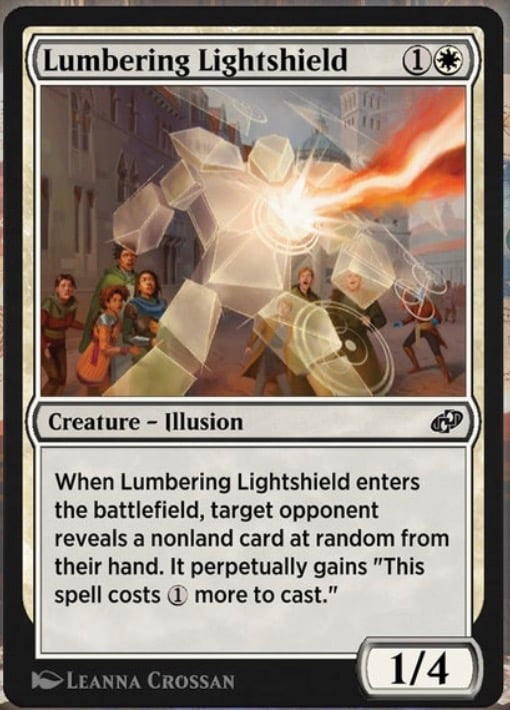 Lumbering Lightshield, for instance, makes a random spell cost 1 colorless mana more to cast no matter where it is, even if it ends up in the Graveyard. Or a spell that adds a -1/-1 modifier would stick with a creature, even it if killed that creature, meaning that if that creature is brought back from the Graveyard it would immediately die again.
Finally, the Conjure mechanic lets you call up a random card from throughout the whole list of Magic, including cards that aren't otherwise in the set or format you're playing. If you've played Hearthstone, this is similar to effects like 'Summon a Random minion' which pulls a specified card type not from your deck, but from the entire collection of Hearthstone cards. Same for Magic, which really changes the game in some interesting ways.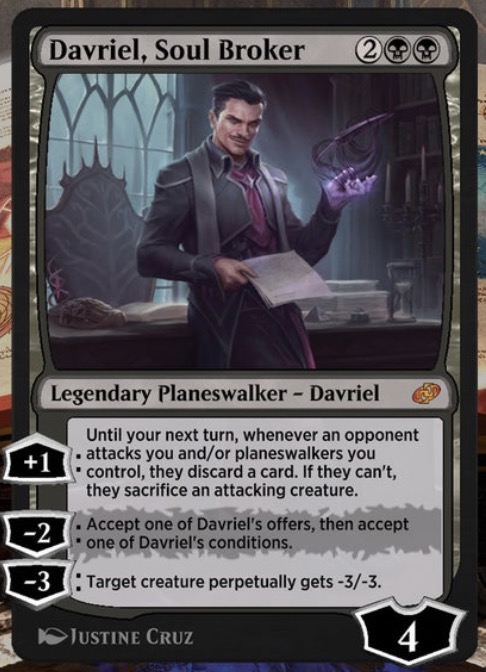 Historic Horizons is also a chance for cards to have text represented with a kind of "shorthand." IGN revealed Davriel, Soul Broker, who has an effect that lets you "accept one of Davriel's offers, then accept one of Davriel's conditions," which references a laundry list of effects that would be too big to fit on a physical Magic card: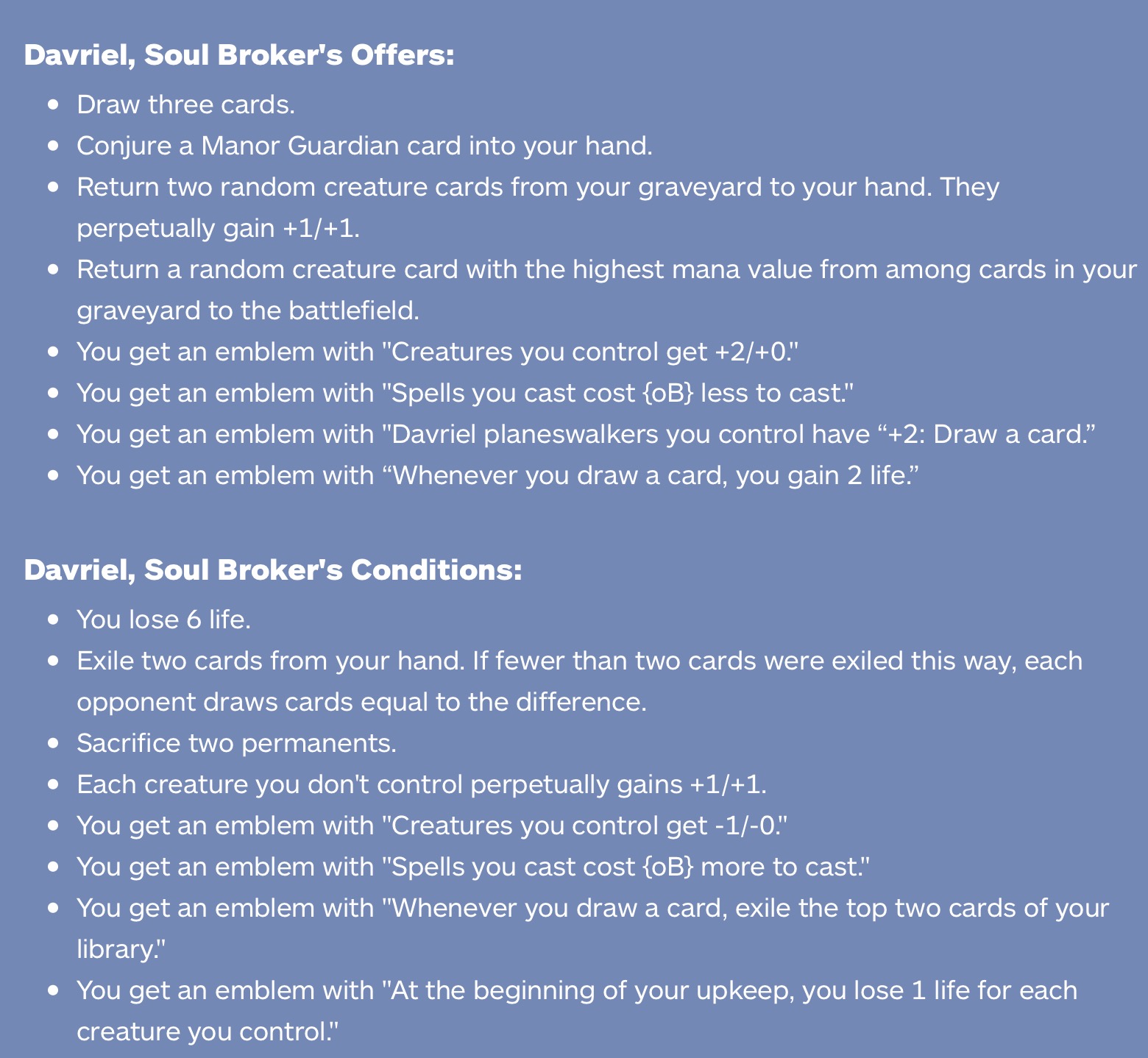 Subscribe to our newsletter!
Get Tabletop, RPG & Pop Culture news delivered directly to your inbox.
And from the look of things, Davriel will always be a digital-only Planeswalker. WotC revealed they have plans to add more digital-focused cards, including a Planeswalker for every color, but for now they want to take some "confident but measured steps" towards Magic's digital future.
What do you think of the possibilities? Is this going to open new doors for deckbuilding, or is this the herald of the end times for Magic?