Cosplay: 'Outriders' Grim Marrow is the Ultimate Weapon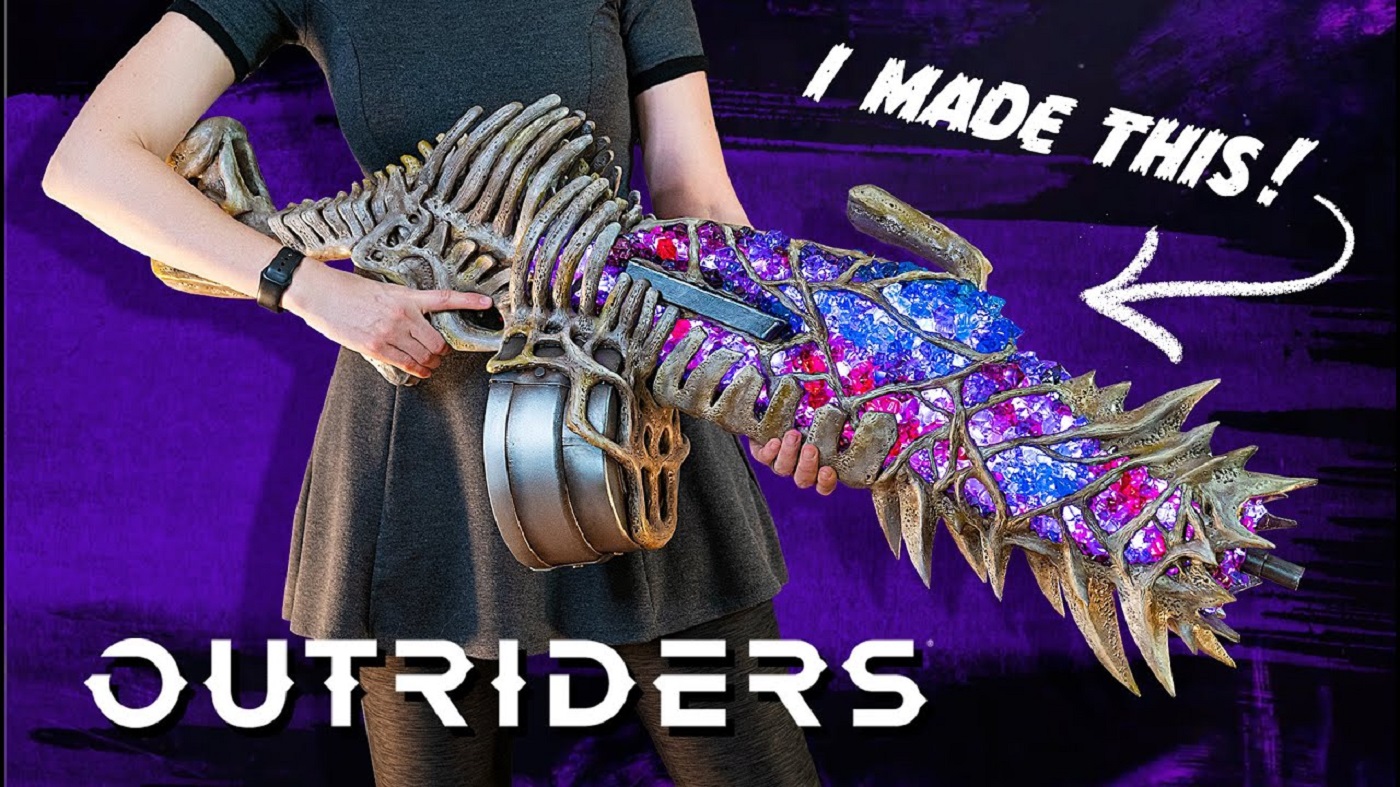 Square Enix has partnered up with Kamui Cosplay to create an EPIC real-life Grim Marrow Cosplay Prop… And we appreciate the power!
The exciting offering from Square Enix, Outriders, is finally here! The legendary game giant has teamed up with goddess of craft creation Kamui Cosplay to create a real-life version of one of the games iconic weapons- the Grim Marrow Video Game Cosplay Prop.

The game itself is an action co-op third person extravaganza of destruction and general baddassery. The game was developed by People Can Fly and published by Square Enix's European subsidiary,  releasing on PC, Playstation, and XBox consoles.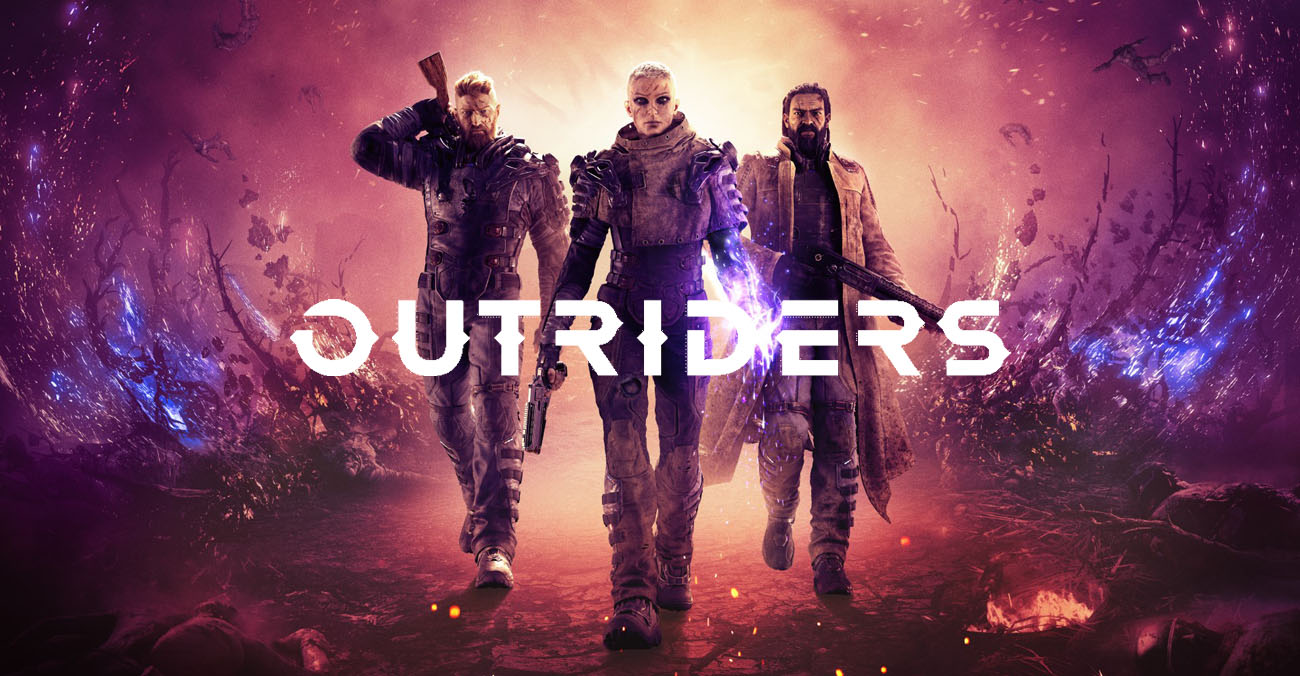 While reviews on the release are a bit undecided, it is obvious that the game has visual appeal. With fascinating weapons and combat, Outriders is primo cannon fodder (thank you, I'll see myself and my bad puns out) for some epic cosplays in the near future. Square Enix has beaten everyone to the punch, breaking the seal with Kamui Cosplay and her absolutely stunning LED masterpiece- the Grim Marrow.

Behold the Grim Marrow in all it's fierce glory (and stopping power!)
Kamui Cosplay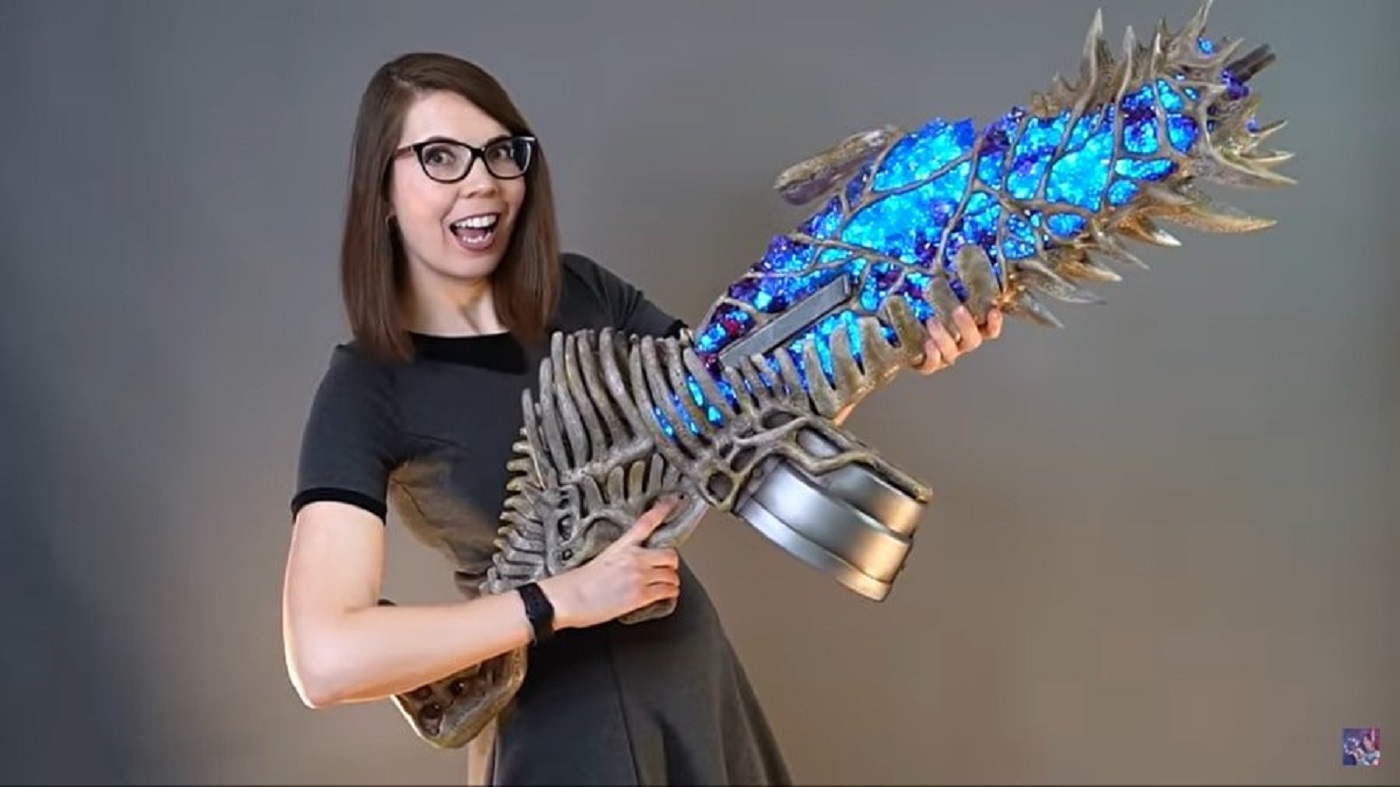 "We awoke… from one nightmare into another. Not on our Dying Earth, but somewhere much worse." -Outriders
Subscribe to our newsletter!
Get Tabletop, RPG & Pop Culture news delivered directly to your inbox.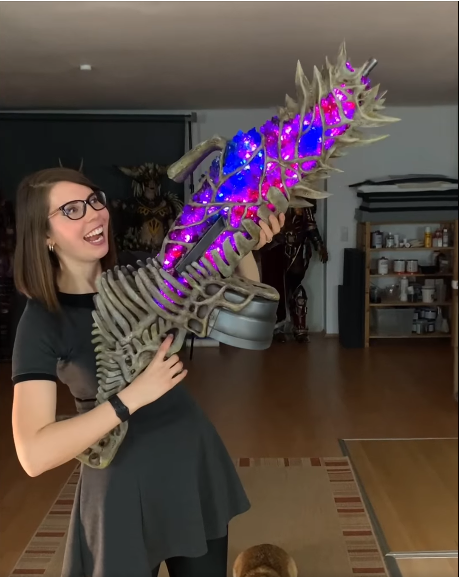 As is her standard, Kamui meticulously documented the creation process for this legendary weapon. Using a combination of materials (PVC, LEDs, etc) she creates a gorgeous and easy to wield weapon that looks like a prop from a movie set. Check out her "Creating the Grim Marrow from Outriders with foam and LEDs" video below:
Make Your Own Grim Marrow
Not only did Kamui create this amazing piece, she has also made it easier for you to make your own! Check out her website link HERE to purchase a pattern for the Grim Marrow.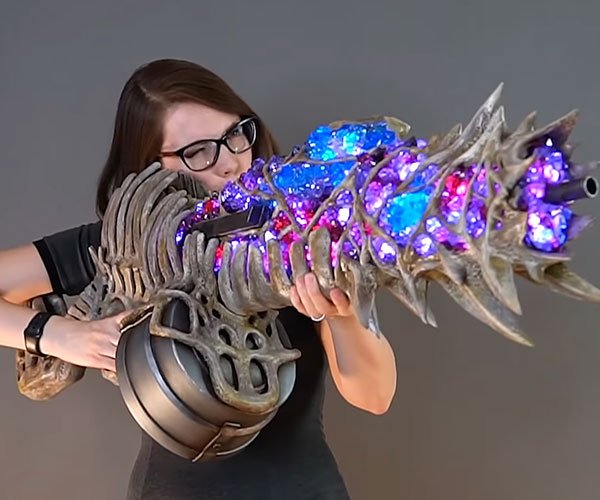 ~Join us next week for more Cosplay Coverage~
Have a Cosplay question you would like Mayhem's Muse to answer? Know a Cosplayer you'd like to see featured?
Learn more about Mayhem's Muse