Cosplay: 'League of Legends' K/DA Slay in the Baddest Music Videos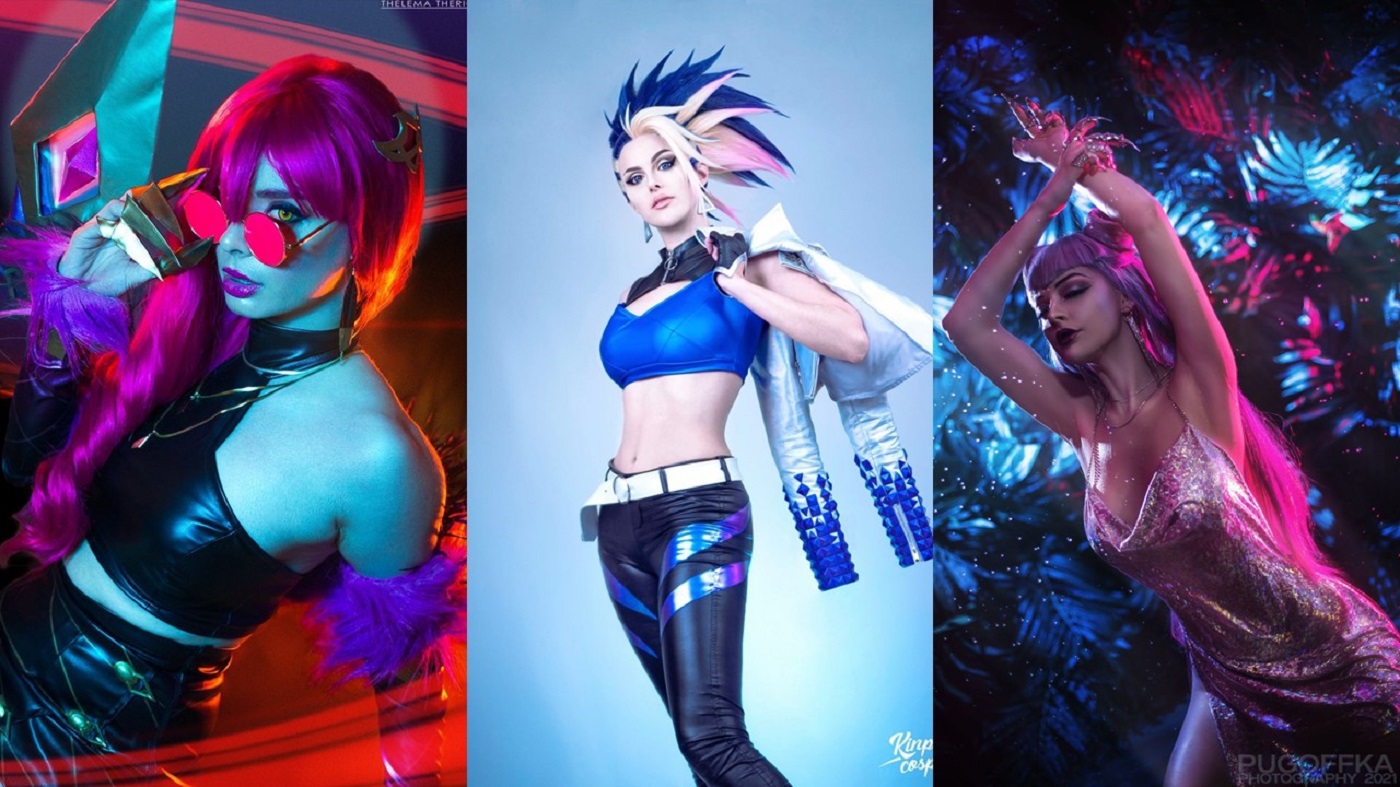 They're Straight Up Villains and they're dropping killer beats.
They're the hottest thing to drop on the internet in ages. With music videos ranging from 40-400 MILLION views on YouTube, K/DA is shredding through the music charts and cementing themselves as icons in the K-Pop genre… And the coolest part? These Baddest ladies are virtual avatars within the epic game battleground League of Legends.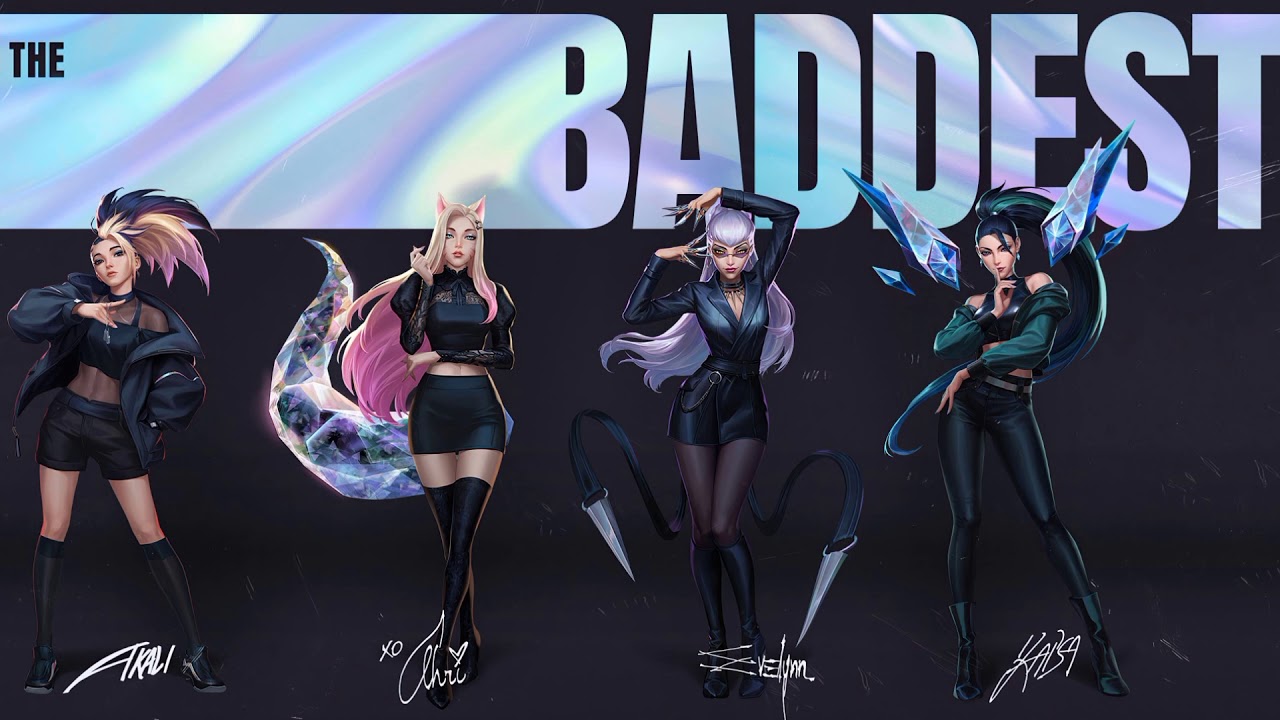 Since the Korean Championships launched the gorgeous K/DA skins for these warrior women, cosplayers have been combing the internet for new releases of images, music videos, and tutorials on how to build Cosplays of these characters. The results have been dazzling and deadly, taking inspiration from the vibrance of the K/DA social media presence.
This week is ALL about the music. K-Pop is known not only for its fierce mixture of lyricism and rap, but also gorgeous visuals, vivid colors, and incredible choreography. Here are some of the gorgeous Cosplay recreations of iconic K/DA Music Videos for you to enjoy, as well as some stunning images!
Thelma Therion- Evelynn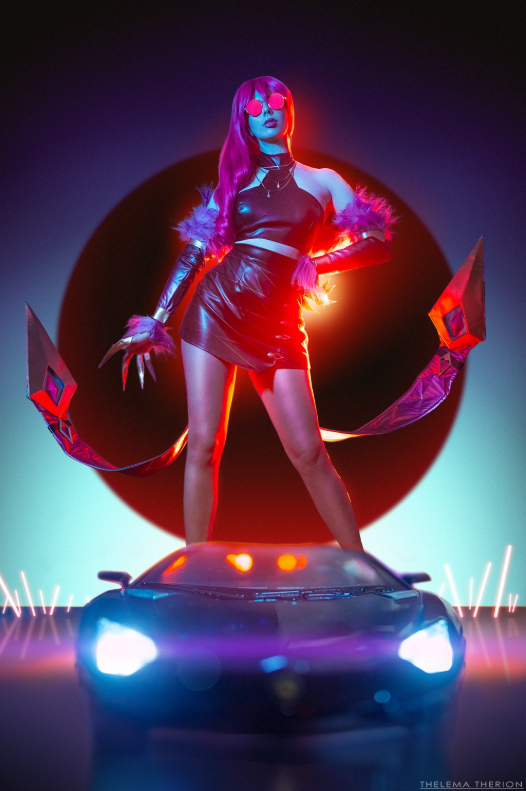 "All I'll ever know is life up on a throne"
Subscribe to our newsletter!
Get Tabletop, RPG & Pop Culture news delivered directly to your inbox.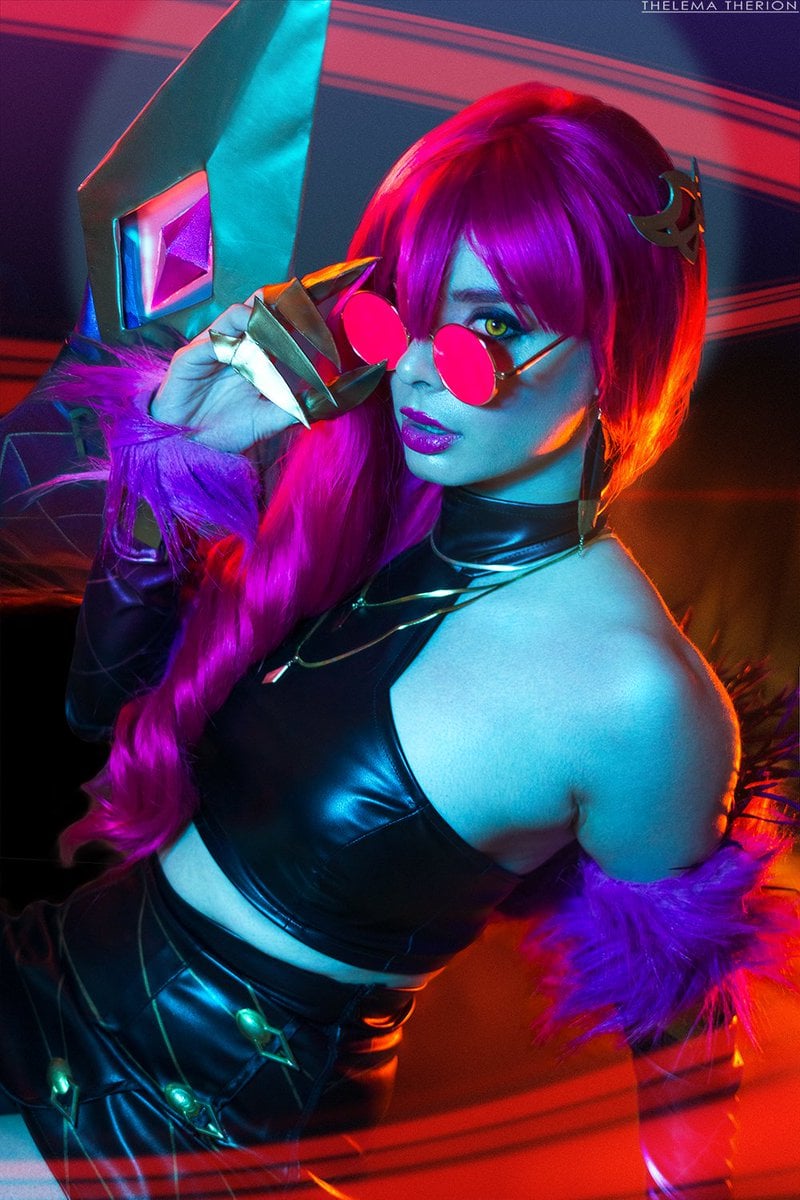 "In the dark
Where I like to keep my heart
Know I'm all bite, no bark
Like to catch you way off guard"
"I'm alive but I'm dead
Hear my voice up in your head
Watch it fill you full of dread
Till you go pow"

"I'll stay so deep inside your brain
And take you somewhere far away"
Pugofka Cosplay- Evelynn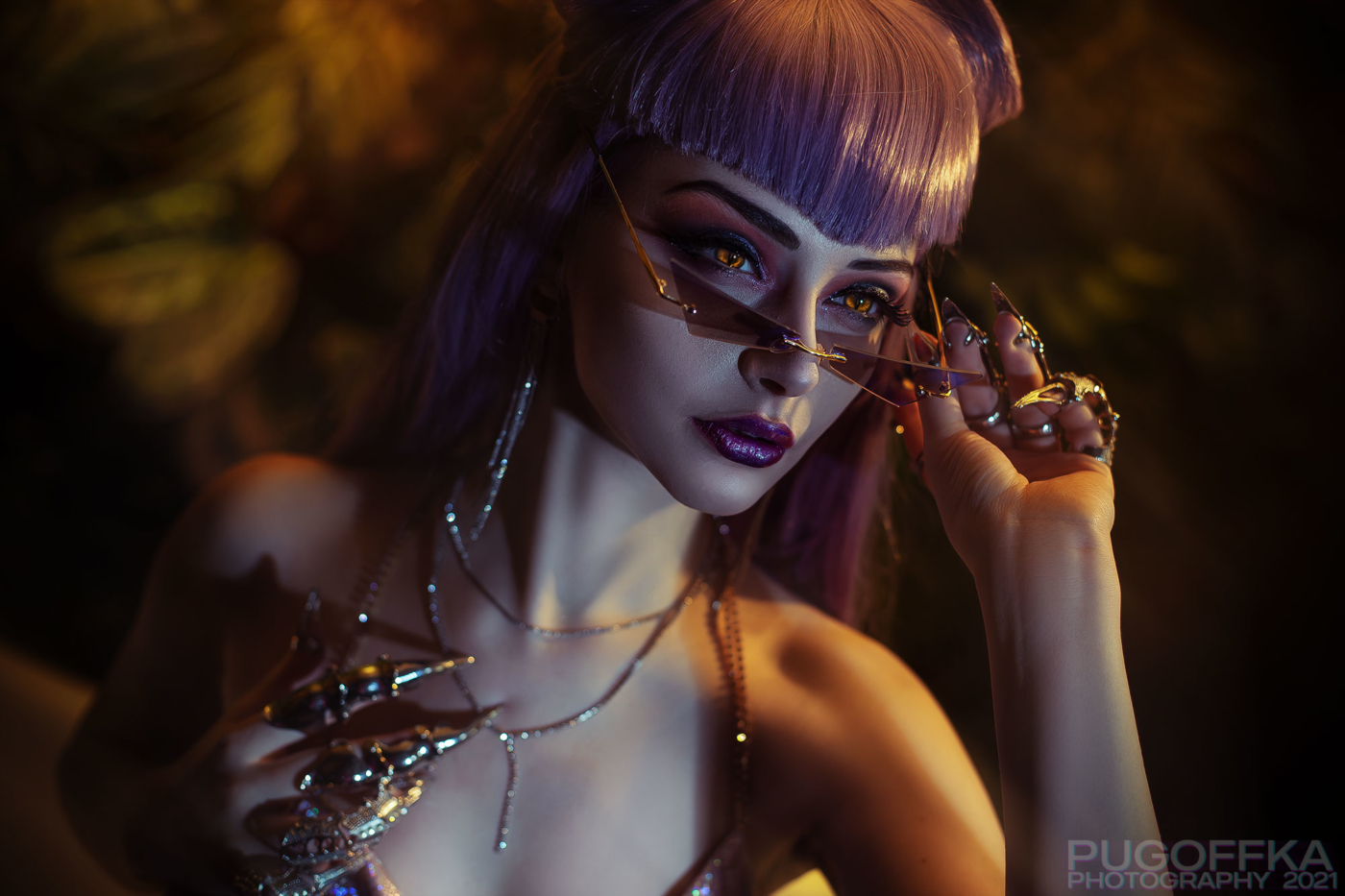 "I'ma straight up villain"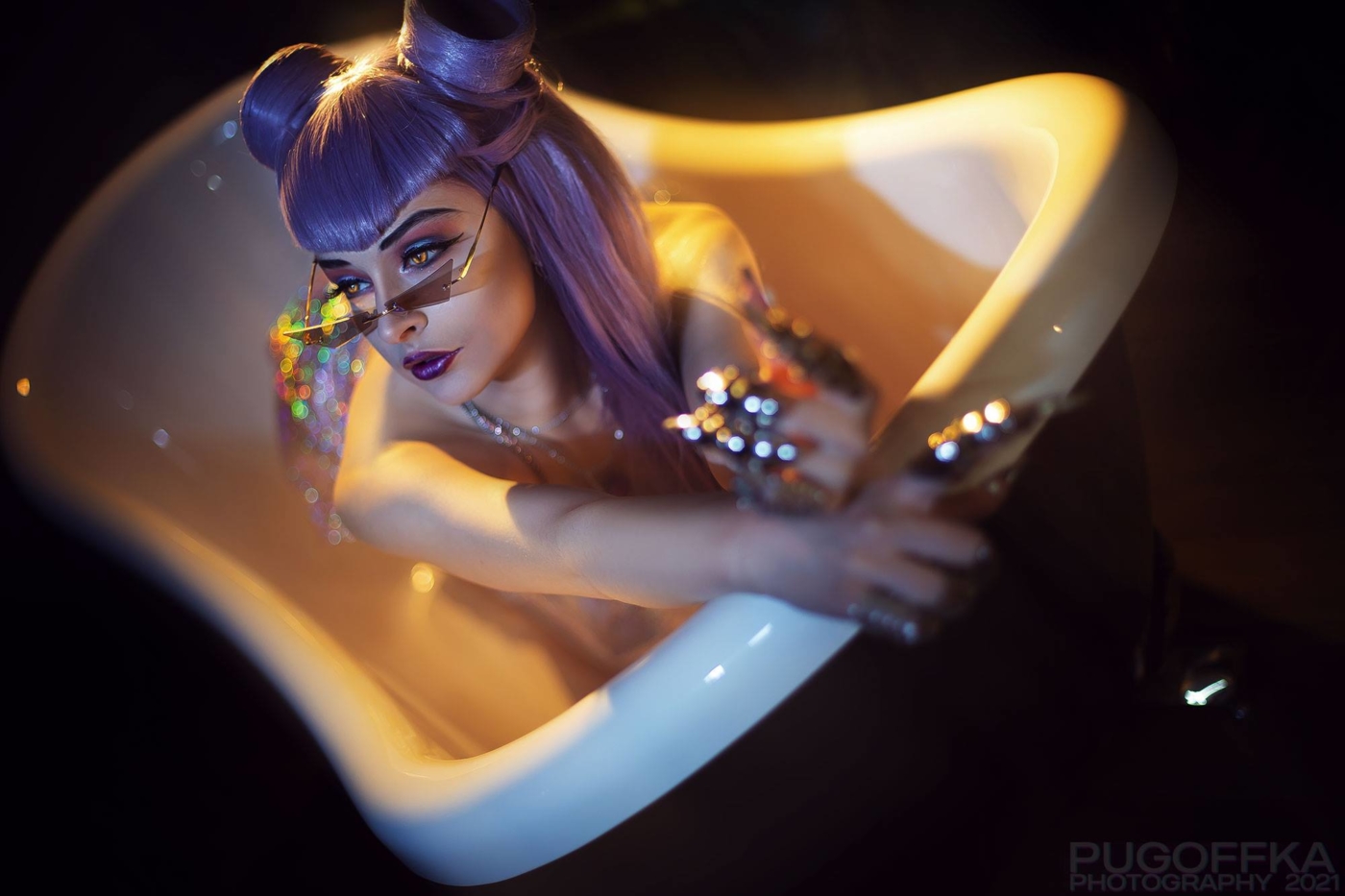 "Is it really a surprise
If I'm playing with your mind
And I treat you like prize
Then I throw you to the side"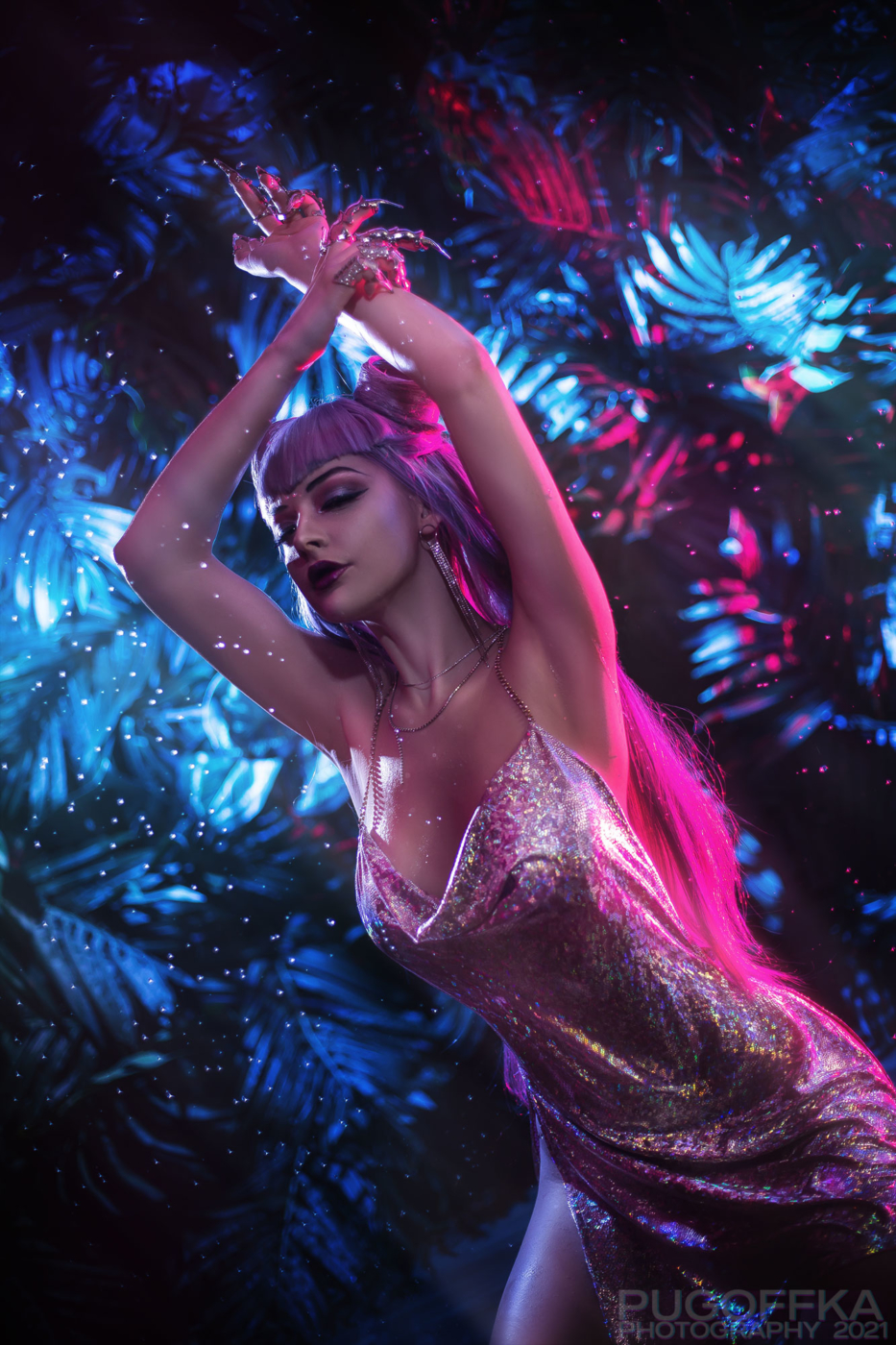 "You know I got it like bomb-bomb, blow your mind"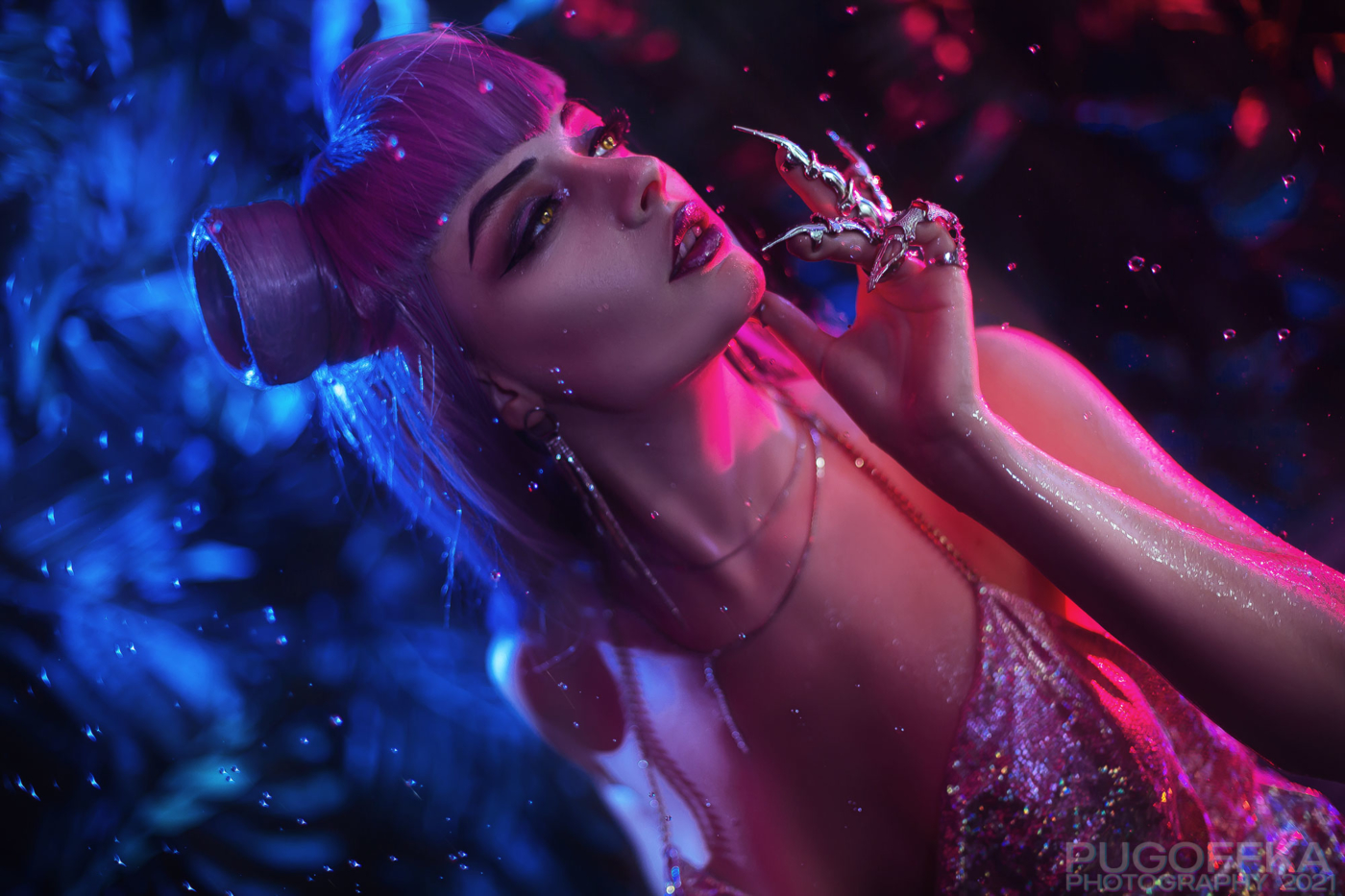 "Time to roll the dice
You know I'm the type
Type to risk my life
Not afraid to die"
CineCosu, MonsterPoh, TheRaeStew, and DaniBuzzini: K/DA Group
Ahri: MonsterPoh 
Akali: TheRaeStew 
Evelynn: DaniBuzzini 
Kai'Sa: CineCosu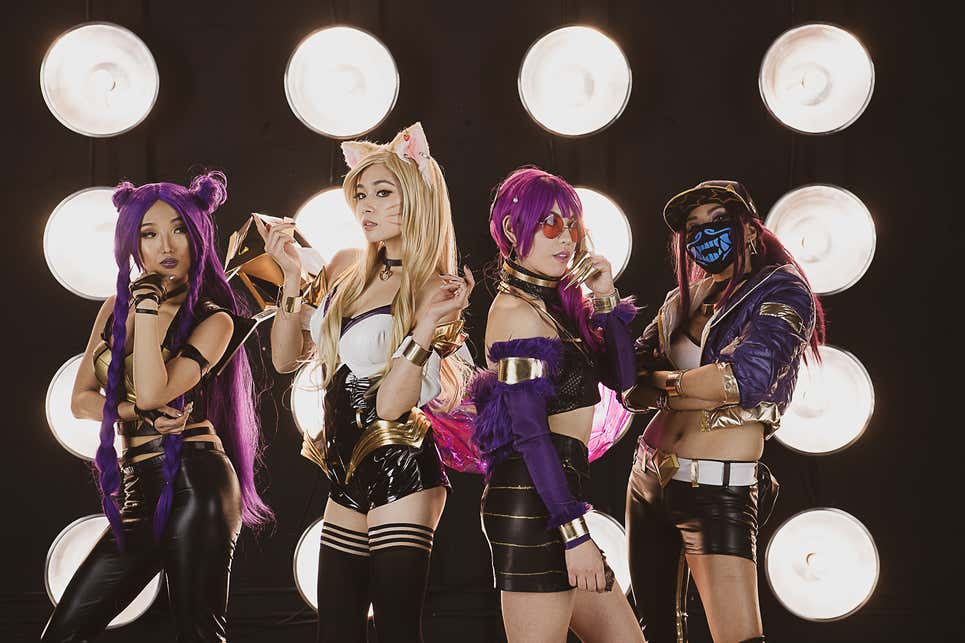 "Come take a look before falling at my feet"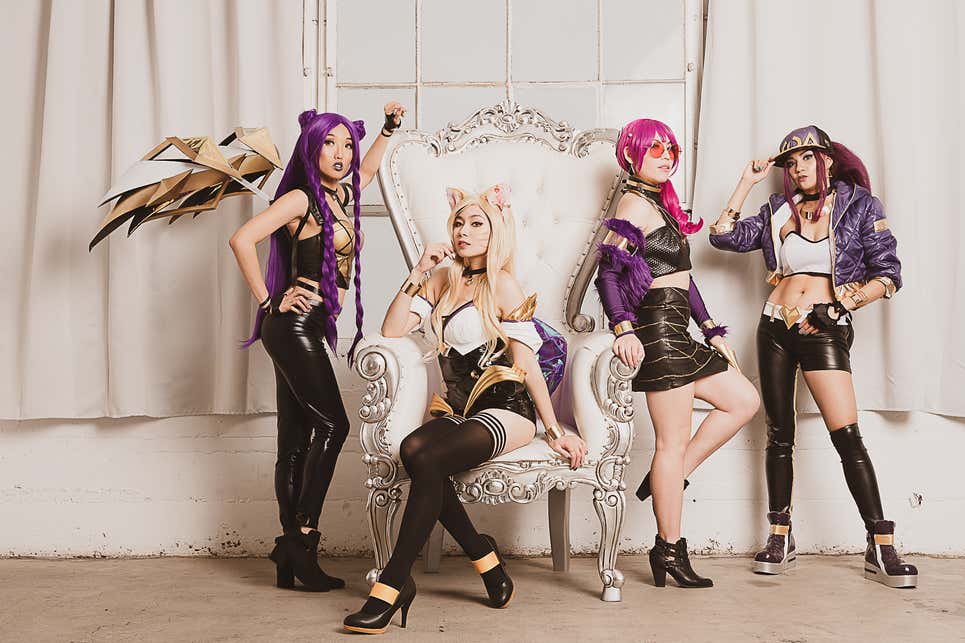 "You know who it is
Coming 'round again
You want a dose of this, right now it's K/DA uh!
I'm a goddess with a blade"
"Never going back
Nah not that
Diamonds on drip
'Cause I came to make a splash"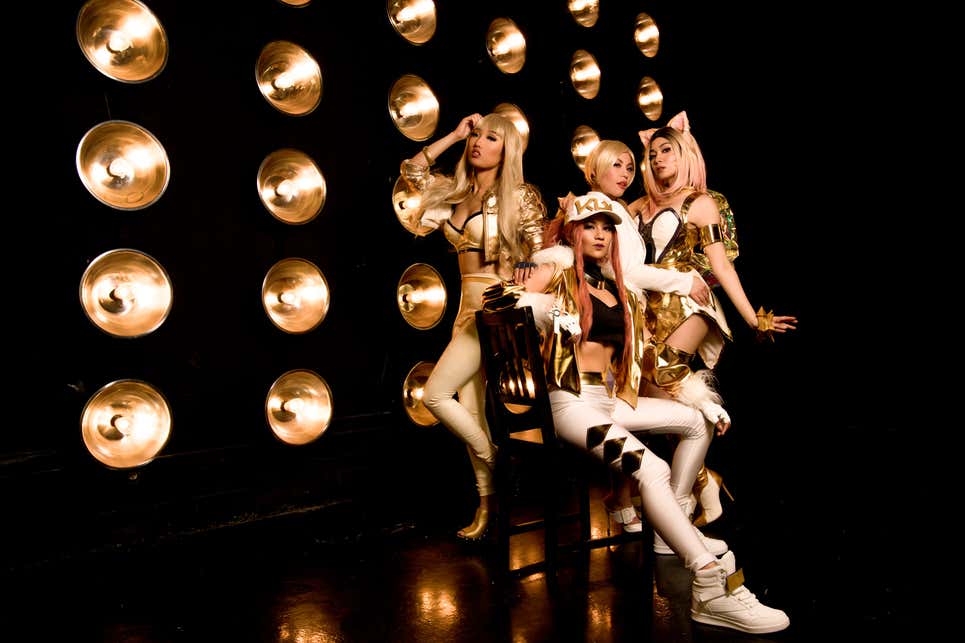 "And when I start to talk like that (like that)
Oh you won't know how to react
I'm a picture perfect face
With that wild in my veins
You can hear it in my growl, growl, growl, growl"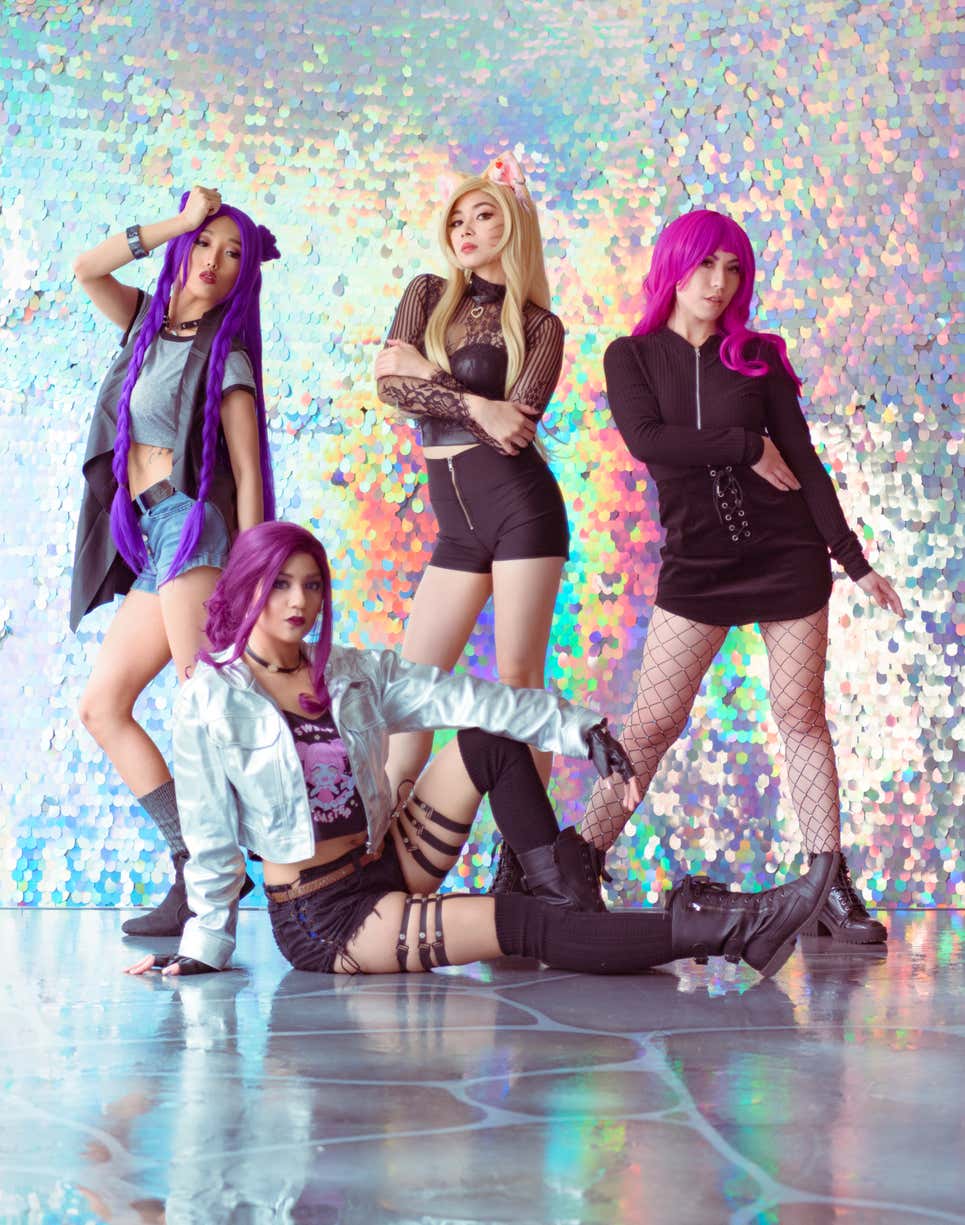 "Ain't nobody bringing us
Down down down down down down
They could try but we're gonna wear the crown"
Kinpatsu Cosplay: Akali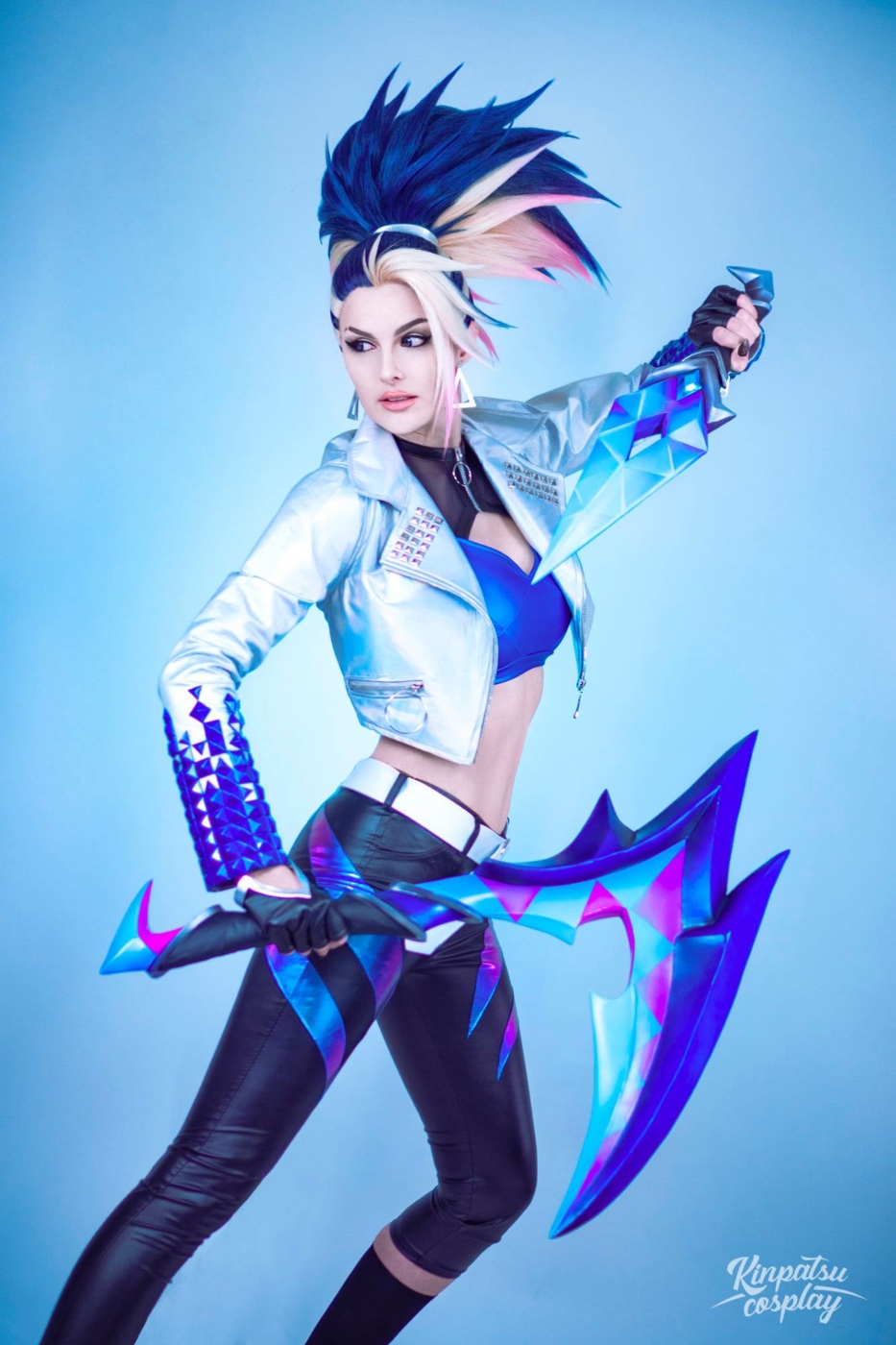 "I'm trouble and you're wanting it
I'm so cold (so cold)
When I move that way
You gonna be so blown (so blown)
I'm the realest in the game uh!"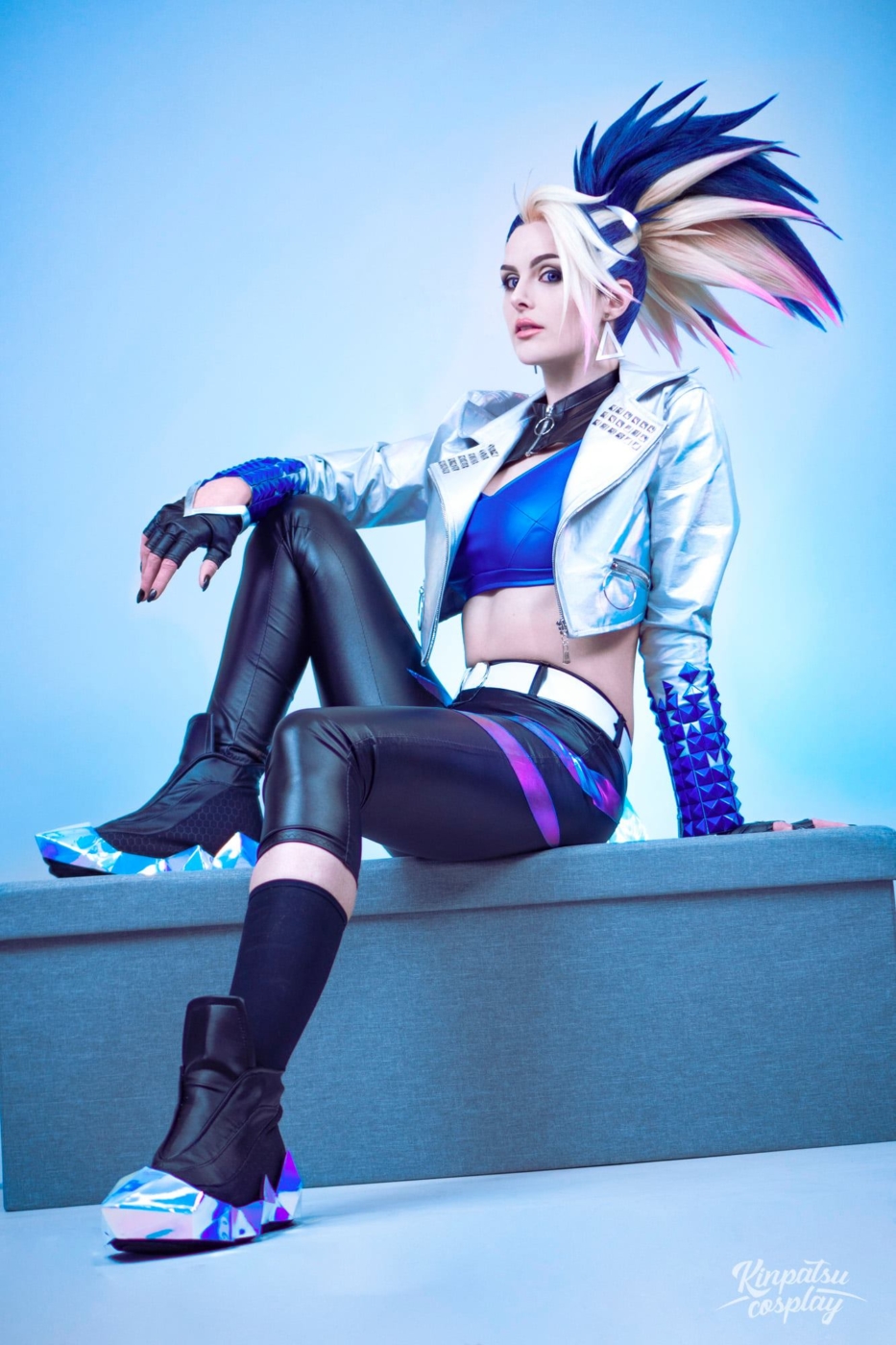 "I spit heat, I melt your face off
Disappear, I'm your eraser
In the cut just like a razor
Murder business, where my blazer?"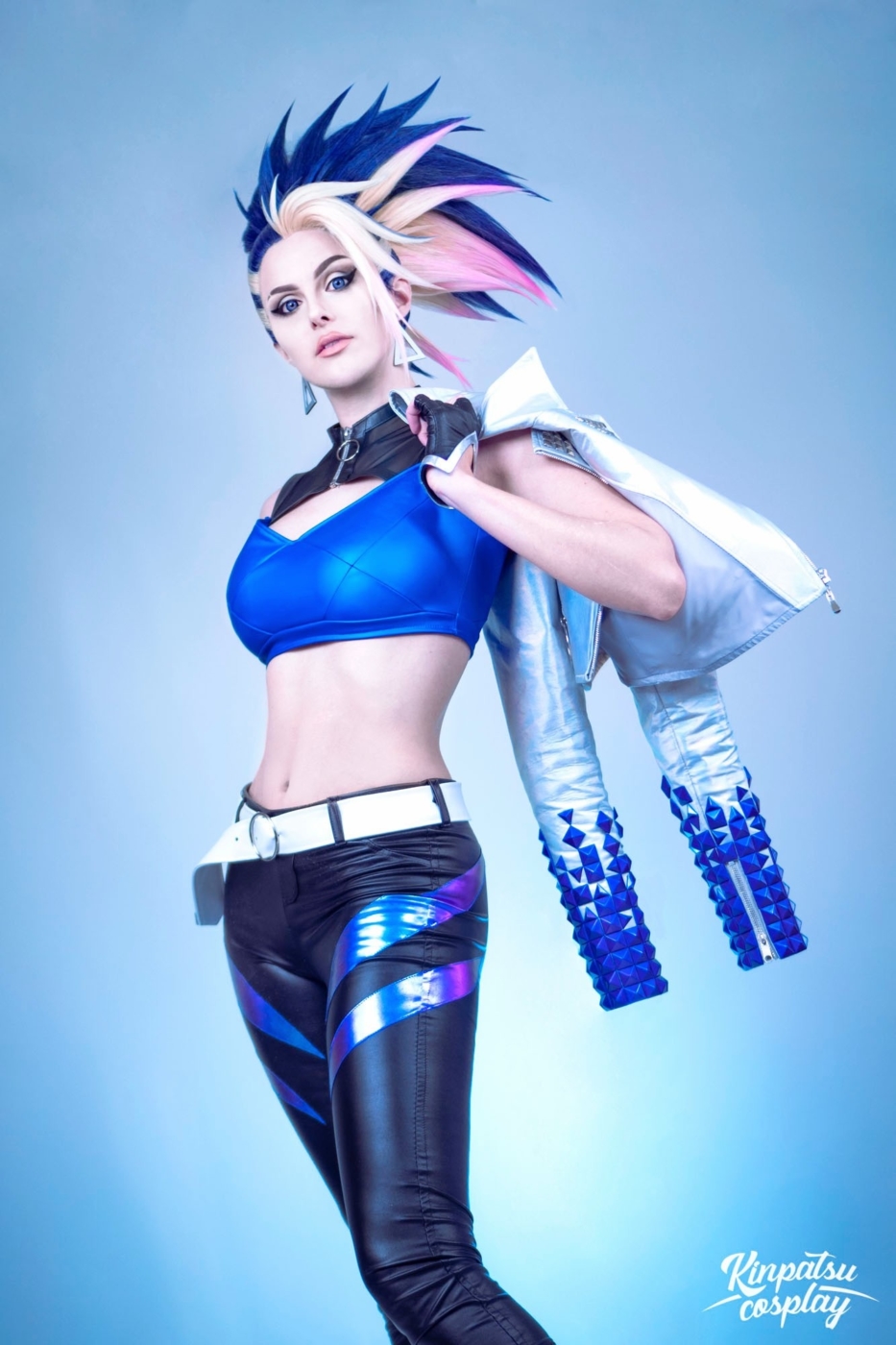 "Say I'm on fire with a blade
You're about to hear my name
Ringing in your head like oh oh oh oh"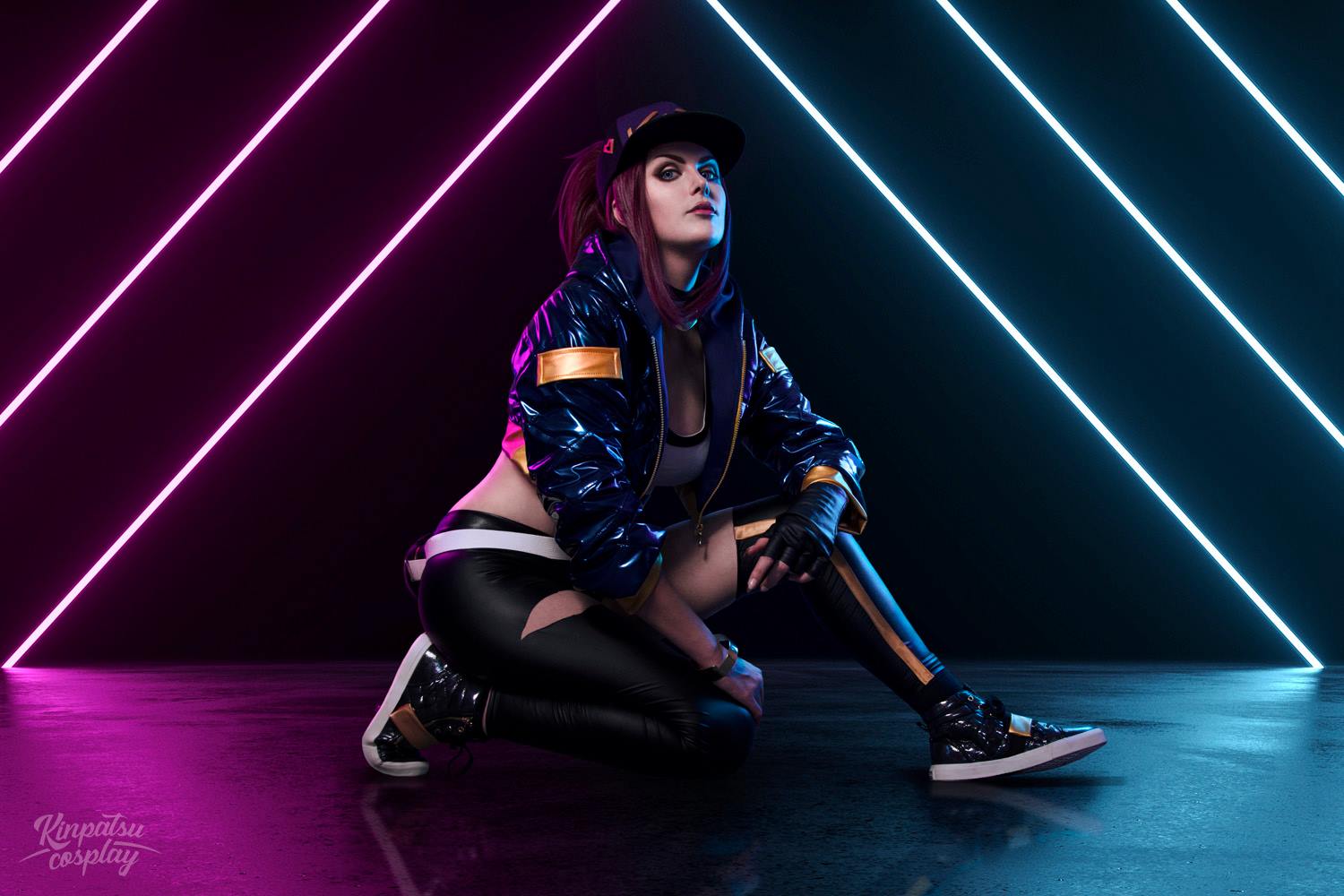 "I'm doing damage
Went just how I planned it
I do what I want when I say"
~Join us next week for more Cosplay Coverage~
Have a Cosplay question you would like Mayhem's Muse to answer? Know a Cosplayer you'd like to see featured?
Learn more about Mayhem's Muse