'Jurassic World' Board Game and Other GenCon Hits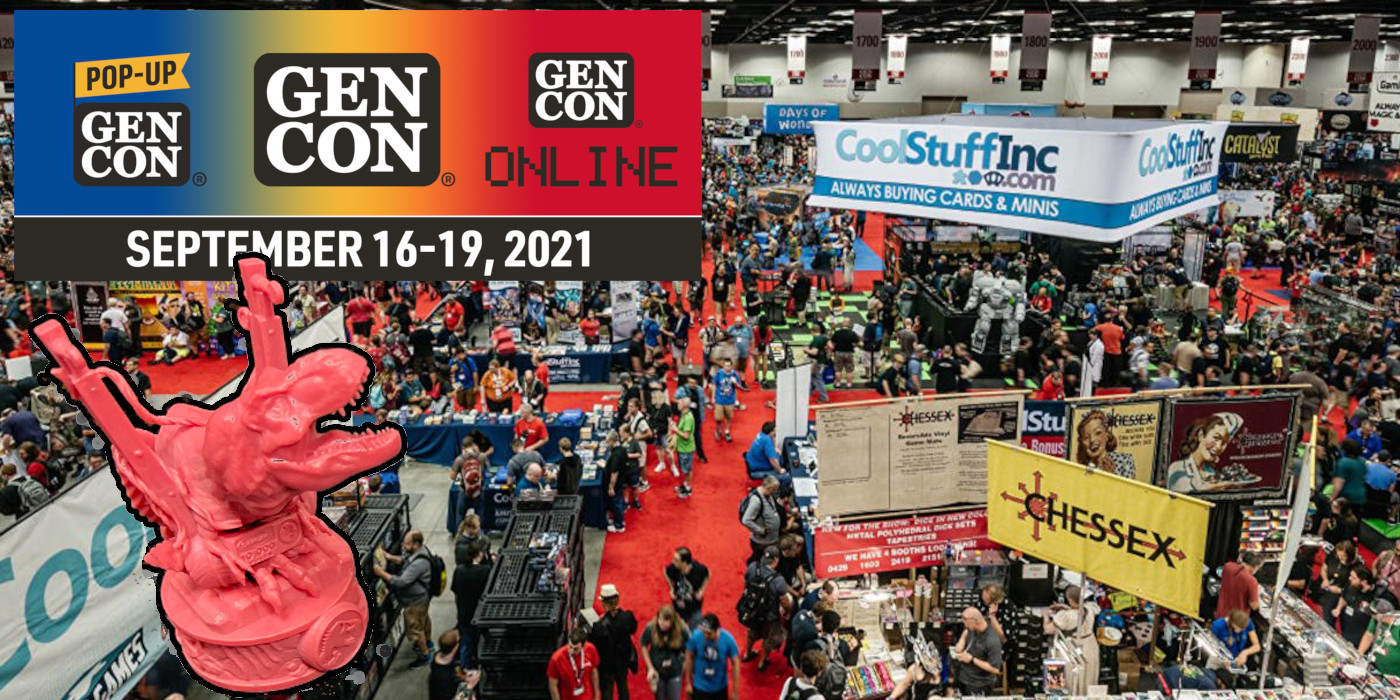 GenCon 2021 is over so let's look over a few of the exciting upcoming board game releases featured there!
Us board gamers don't get a lot of conventions. Not like those comic book or anime folks. They got it made and they don't even know how good they got it. So when a convention rolls around that features board games, we pay attention! So with our man on the inside Gentle Ben snapping these pics for us, today we take a look at some of the board gaming highlights from Gen Con 2021.
You can find these and more over on our Instagram!
Dune: Betrayal
From Gale Force Nine, we have a quick look at their upcoming Dune: Betrayal game. This will be a separate game from their Dune board game, which is a reprint of the Avalon Hill classic from the 70's, which we recently made a YouTube video about, which you can check out here.
https://www.instagram.com/p/CT5LgvYFZpb/?utm_source=ig_web_copy_link
And if you're interested in learning more about Dune: Betrayal, maybe keep an eye out over on our YouTube channel. Just sayin'…
Frosthaven
When people ask me what's are the big titles in board gaming (a question I don't get as often as I'd like), I always say Frosthaven. Gloomhaven landed in such a huge way that it reshaped a lot of the board gaming landscape. Like a catastrophic meteor of legacy gameplay and kickstarter prowess.
https://www.instagram.com/p/CT5Ml9clwTW/?utm_source=ig_web_copy_link
Car Wars
Car Wars is one of those games that's been around for a long time, since 1980, in fact. And it has a loyal fanbase, for good reason. It's a great vehicle combat simulation game that has been getting multiple new editions and reprints throughout the years. And this year, Steve Jackson Games showed off the latest from Car Wars.

Vagrantsong
Vagrantsong is a new release from Wyrd Games. It's a "cooperative, story-driven boss-battler" which gives me strong Cuphead vibes, which I absolutely love. Wyrd Games always makes fantastic minis and the art for this game is just so good. I'm excited to get a closer look at Vagrantsong sometime soon.
https://www.instagram.com/p/CT5JGOKL8KS/?utm_source=ig_web_copy_link
Subscribe to our newsletter!
Get Tabletop, RPG & Pop Culture news delivered directly to your inbox.
Untitled Jurassic World Game
Saving the most intriguing for last, we have a wisp of a glimpse of a passing glance at an upcoming legacy-style Jurassic World game by Funko Games. Not a whole lot to say about this one, since this is all they were able to show off.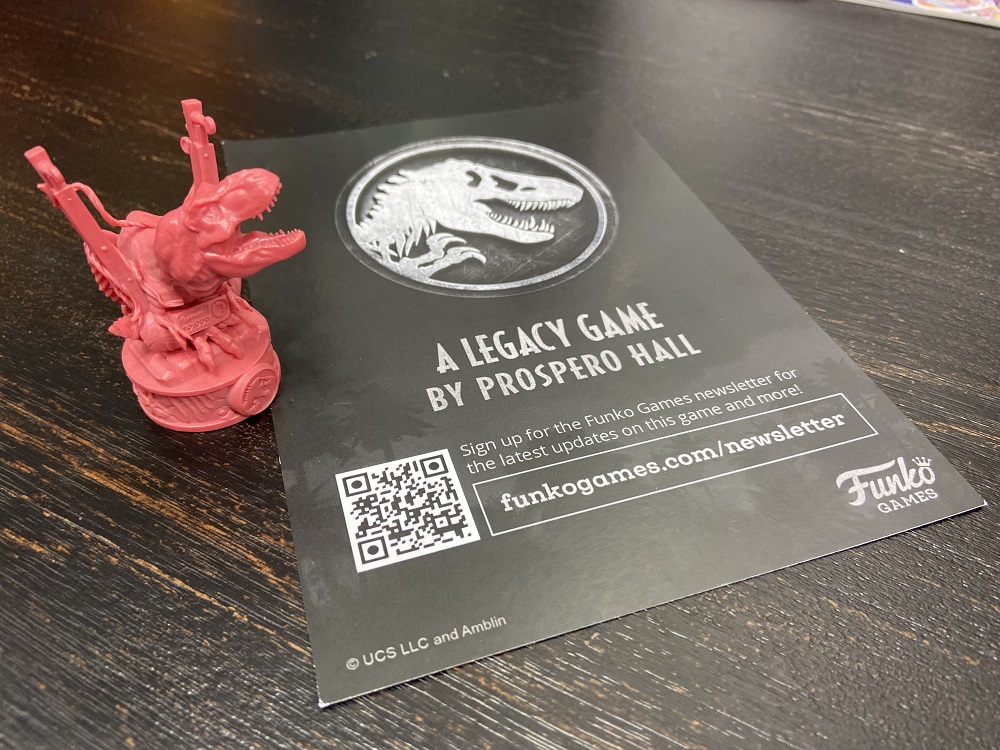 This is obviously just a small sample of everything from GenCon, and over the next few days I'll be sifting through it all!
What was your favorite preview from GenCon 2021?