Cos-tober: Edward Scissorhands Cosplay Duo is Actually the Same Person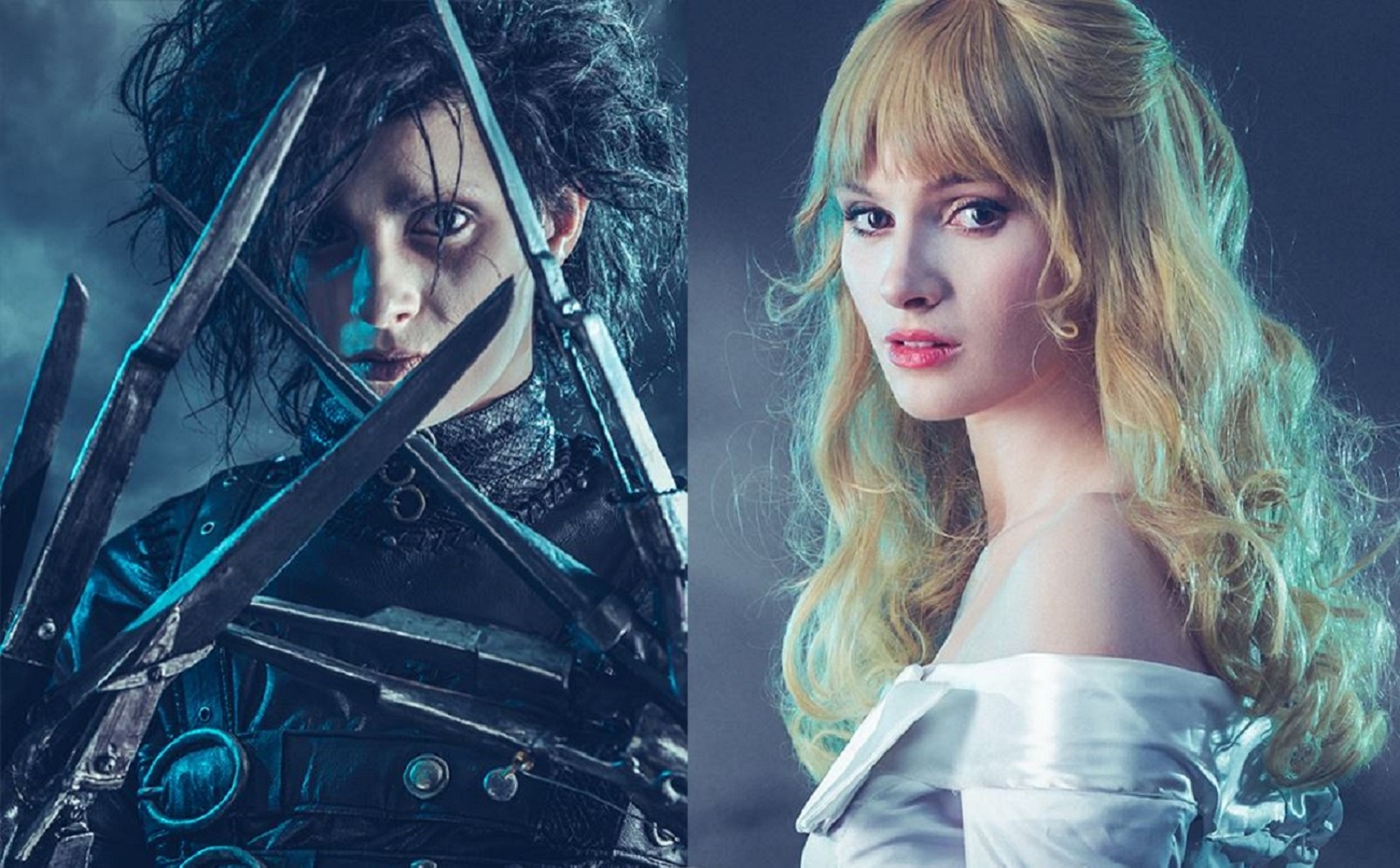 We continue our celebration of the marvelously macabre with a timeless classic that has some serious edge.
It's Cos-tober! That's right, I made that up. But it's finally October: time for candy, pumpkin-flavored everything, and a blatant excuse to feature the best this horrifying holiday season has to offer. We are here for the first-ever Cos-tober. Featuring the spookiest, scariest, and the best (and worst) horrific cosplays. Lock the doors and look over your shoulder– let's get spoopy!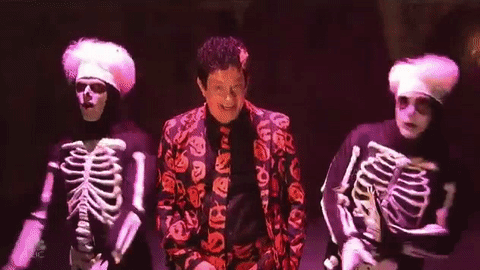 Tim Burton is a master of the macabre. His catalogue of movies encompasses the gross, grotesque, the odd and slightly deranged, and his movies are well loved because of it. Nobody has the distinctive talent of making the odd seem glamorous and approachable that Tim Burton's films have.
This week we're here to celebrate one of the most well-loved of his movies, with this epic Edward Scissorhands cosplay duo!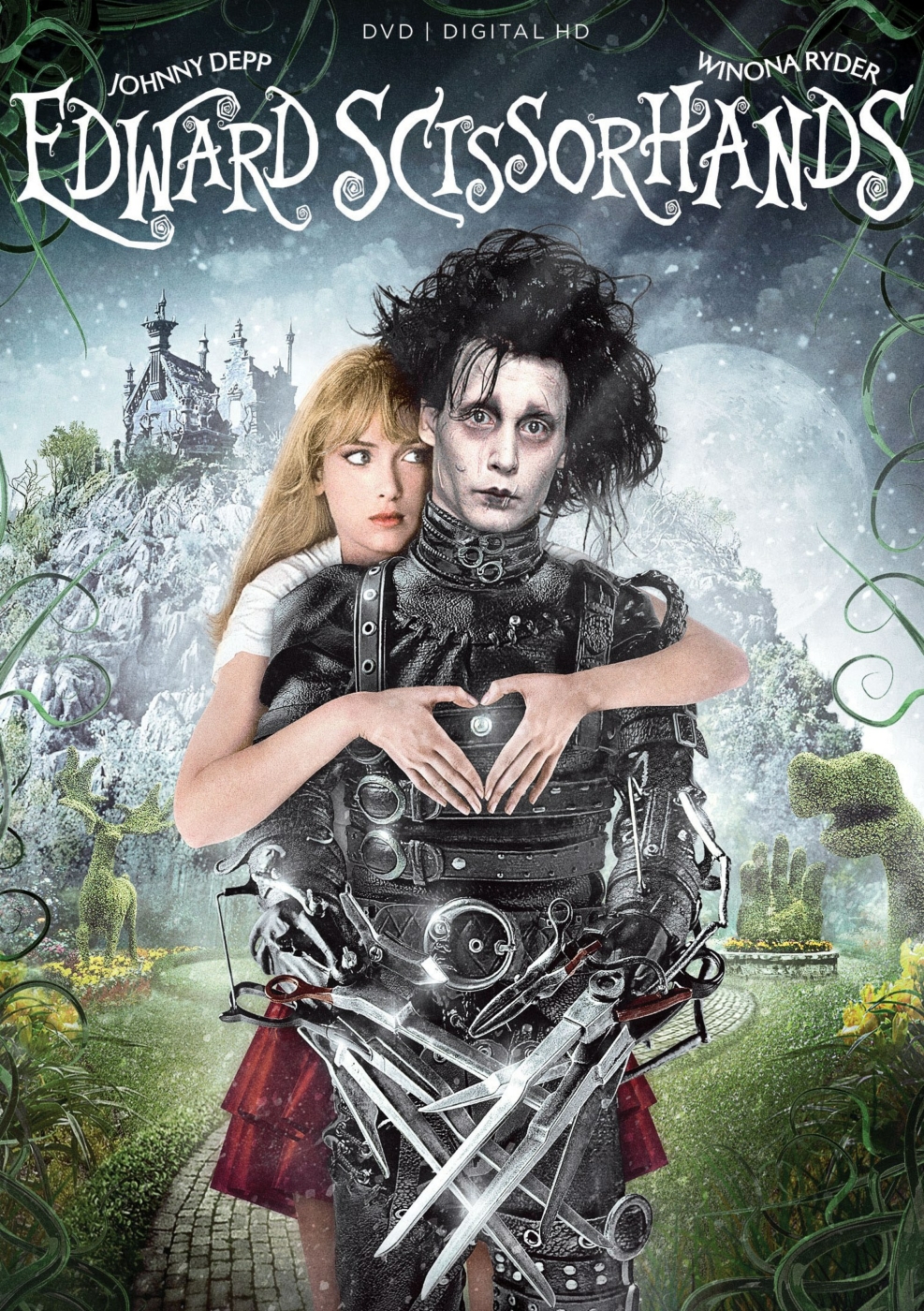 It's a gothic tale of boy meets Avon Lady, who takes him home to her family, introduces him to her daughter, who naturally falls in love with boy… and the rest is history. With Johnny Depp and Winona Ryder at the helm, this star-crossed love story is a cult classic for the Halloween season. Today, we're featuring an astonishingly good couples cosplay… with a twist!
Alyson Tabbitha is the unchallenged queen of transformation. Her abilities with makeup and special effects are uncanny. There is no character she cannot perfectly create, and this week's feature is no exception.
Subscribe to our newsletter!
Get Tabletop, RPG & Pop Culture news delivered directly to your inbox.
Not only does she pull of a perfect Edward Scissorhands, she ALSO cosplays as Kim Boggs! That's right, folks. Both of these cosplays are the same person, transformed with some photographic magic. An epic collaboration, if we do say so ourselves!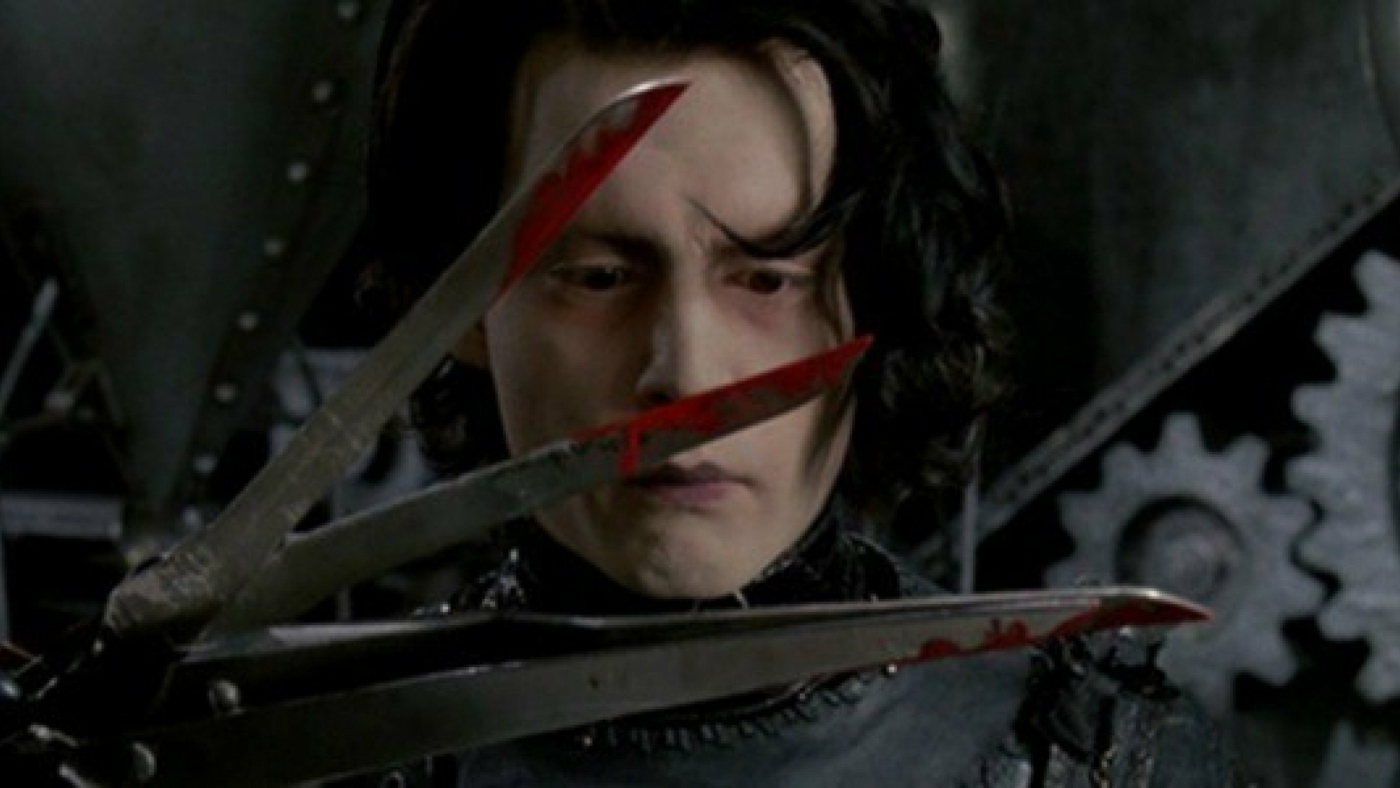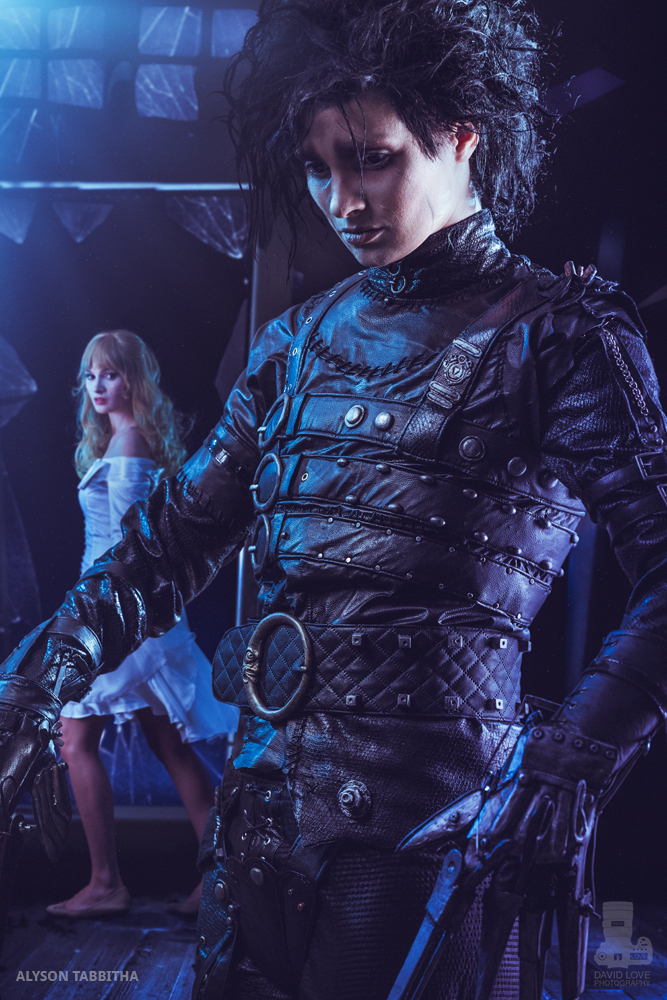 Kim: "You're here… They didn't hurt you, did they?"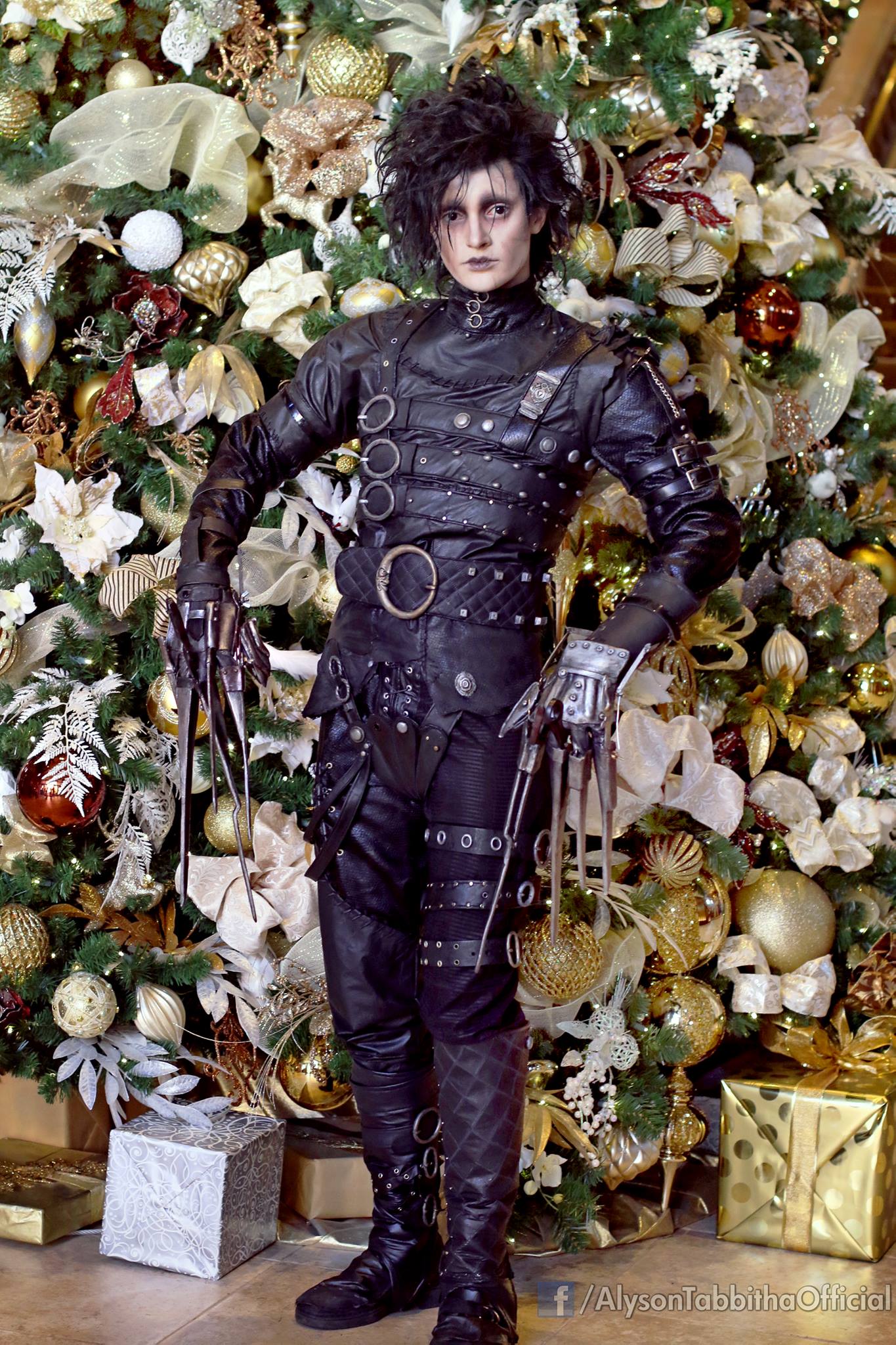 "We're not sheep."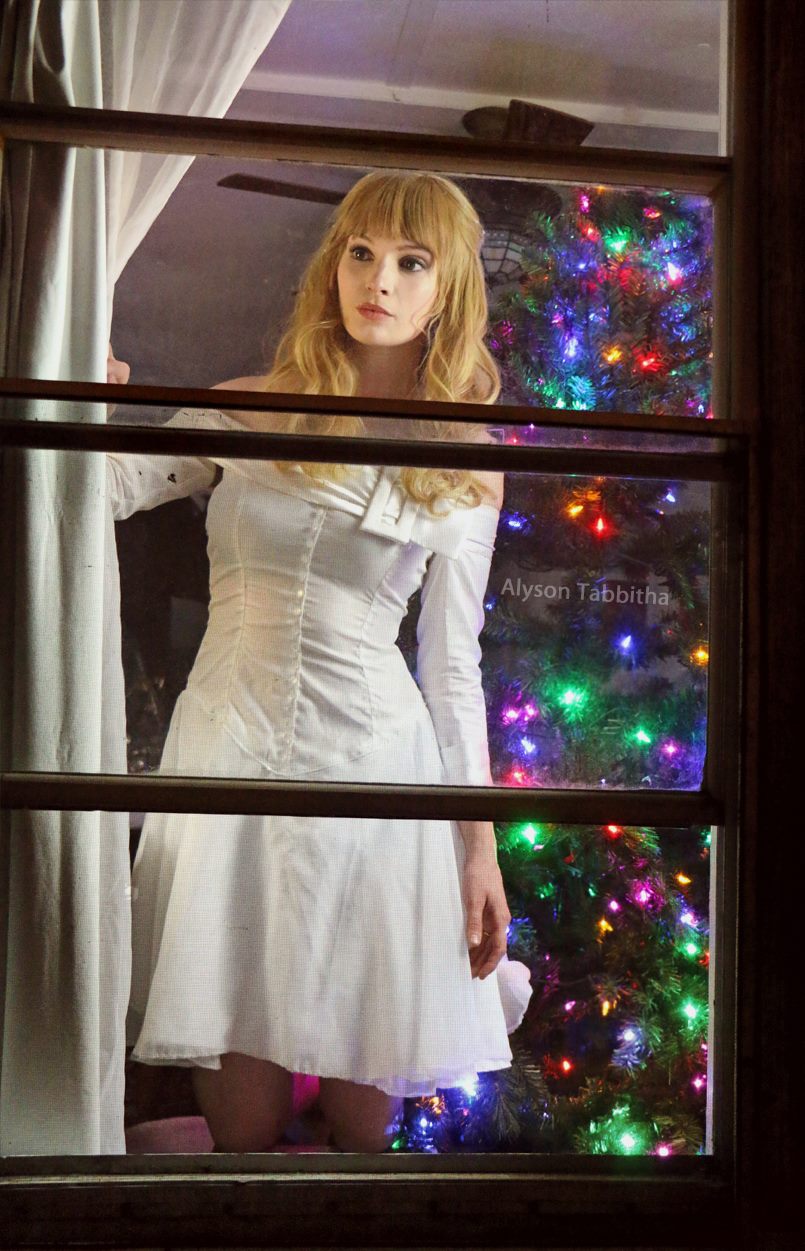 "It must have been awful when they told you whose house it was."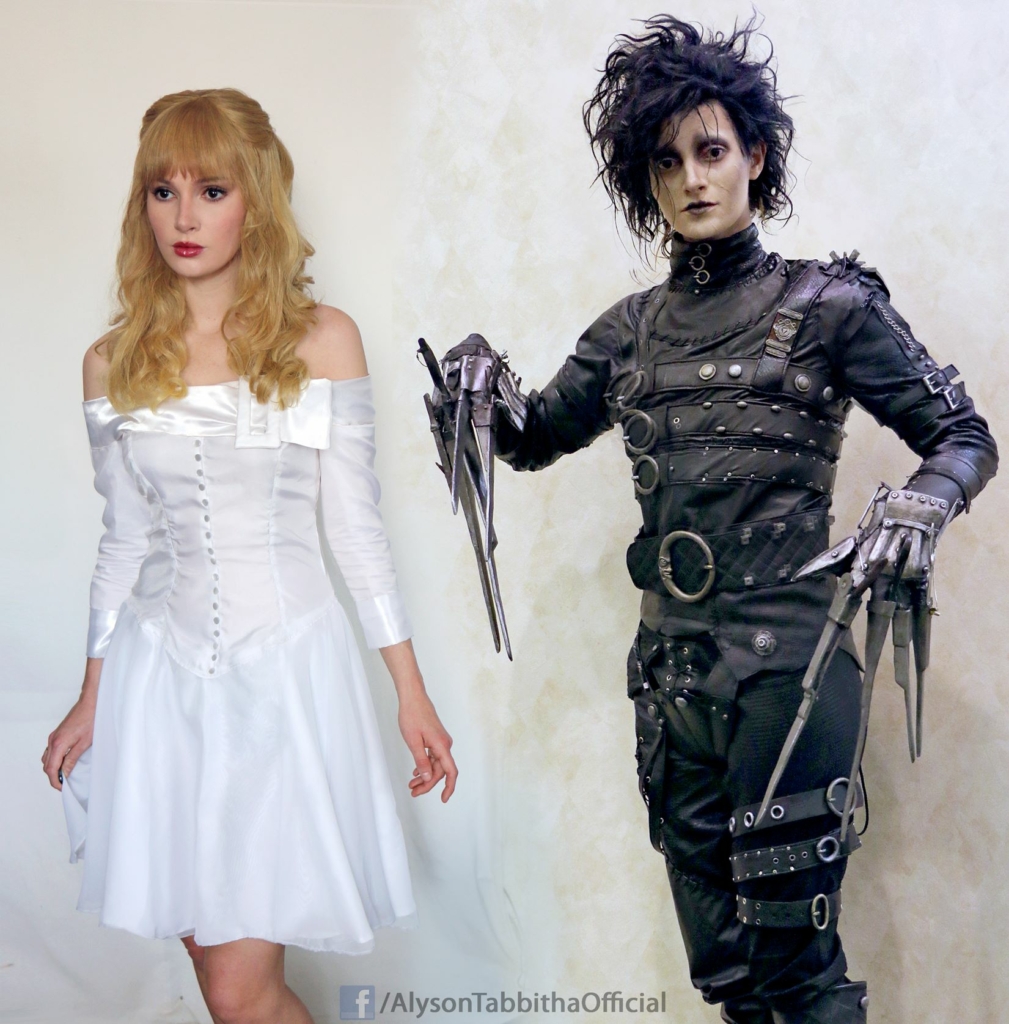 Kim Boggs: "Hold me."
Edward Scissorhands: "I can't…"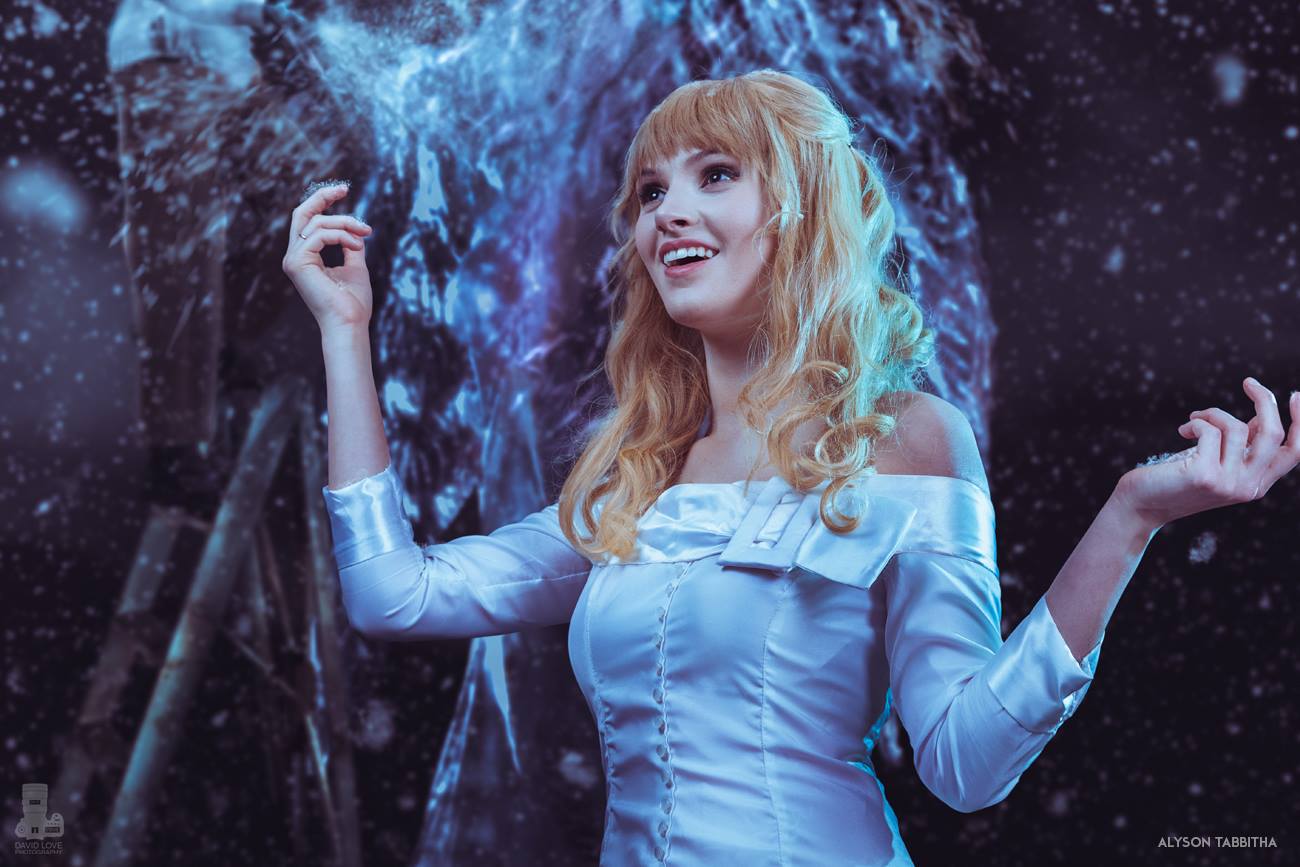 Kim: "Snuggle in, sweetie. It's cold out there."
Granddaughter: "Why is it snowing, Grandma? Where does it come from?"
Kim: "Oh, that's a long story, sweetheart…"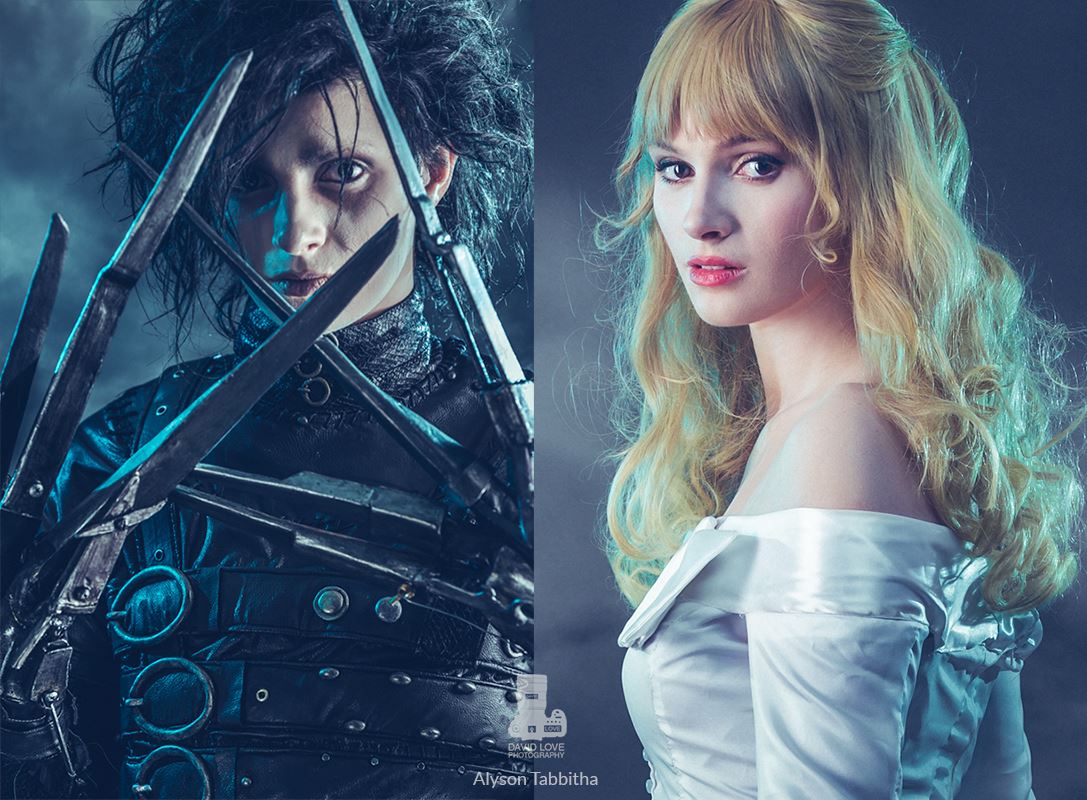 "You see, before he came down here, it never snowed. And afterwards, it did. If he weren't up there now… I don't think it would be snowing. Sometimes, you can still catch me dancing in it."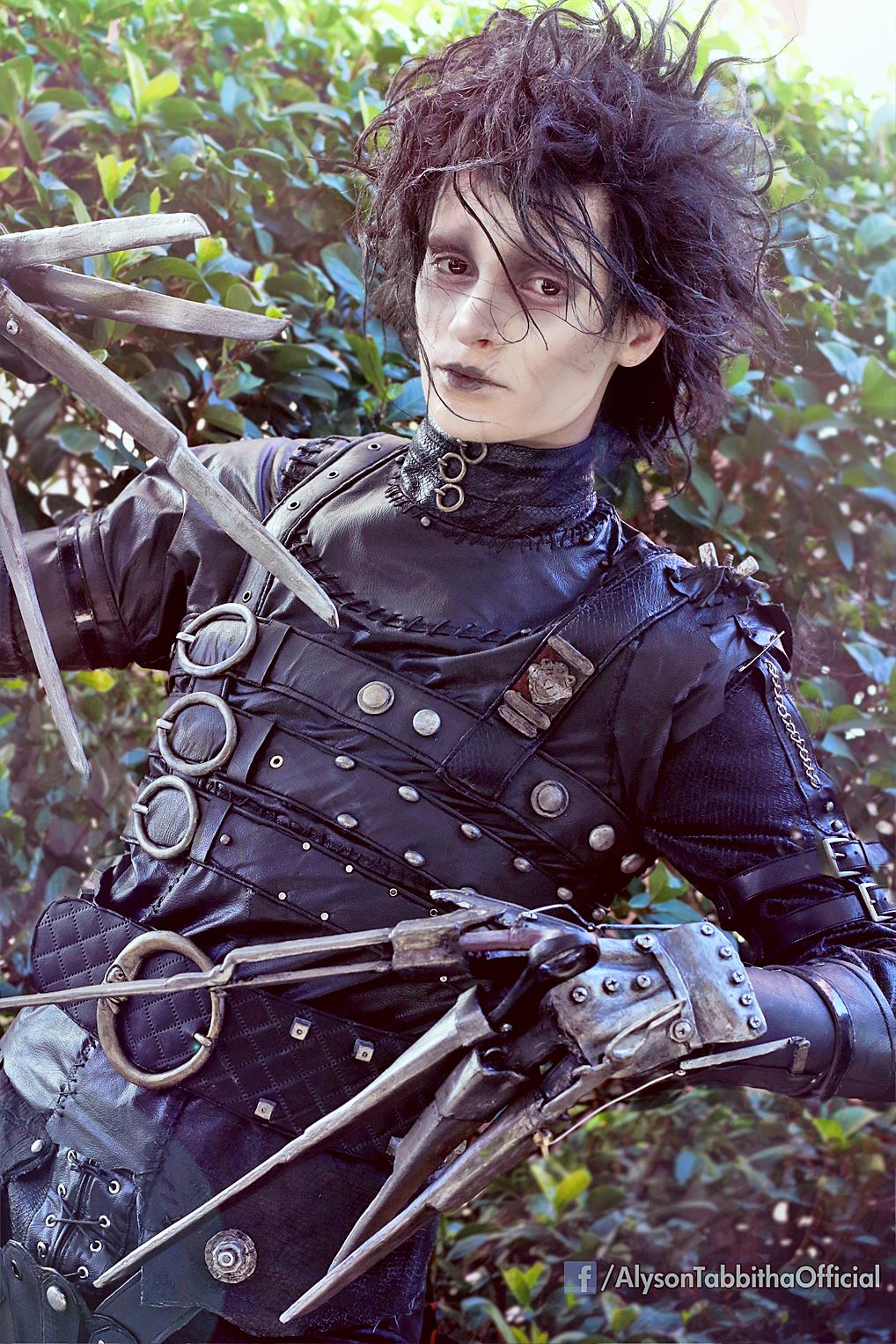 "I didn't mean to cut your face."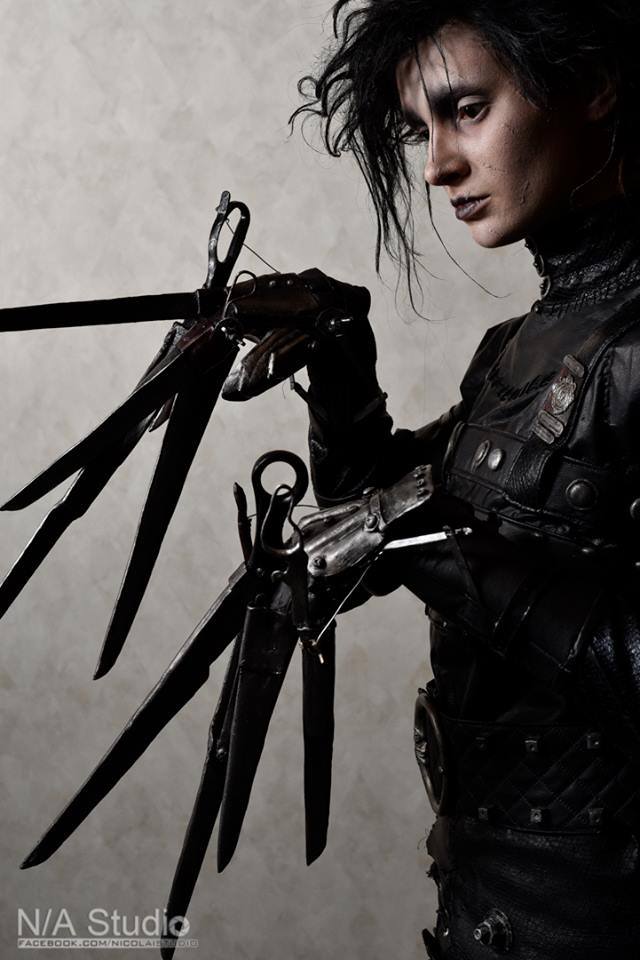 " I am not complete."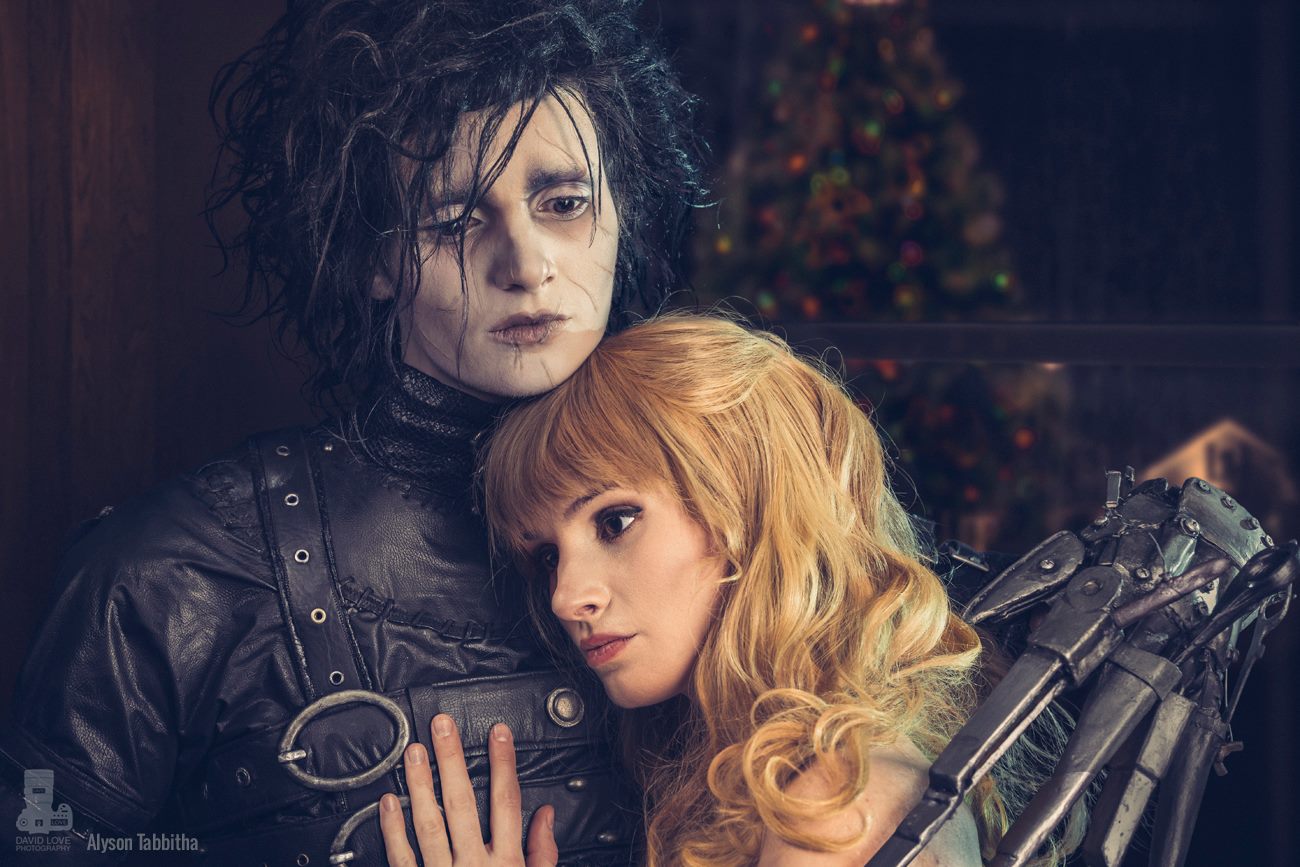 Kim: "Edward, I was so afraid. I thought you were dead."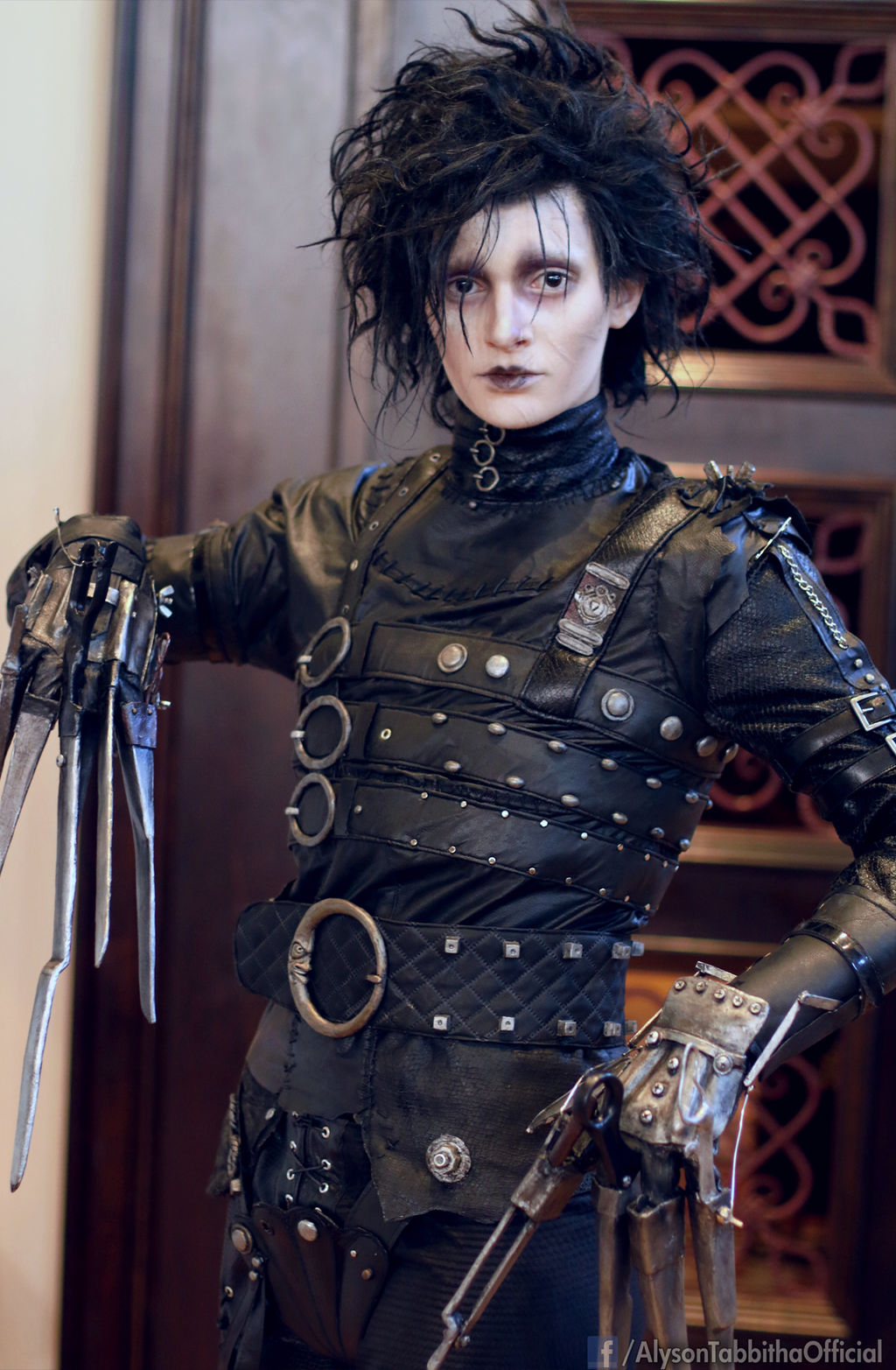 " I thought this was shish kabob."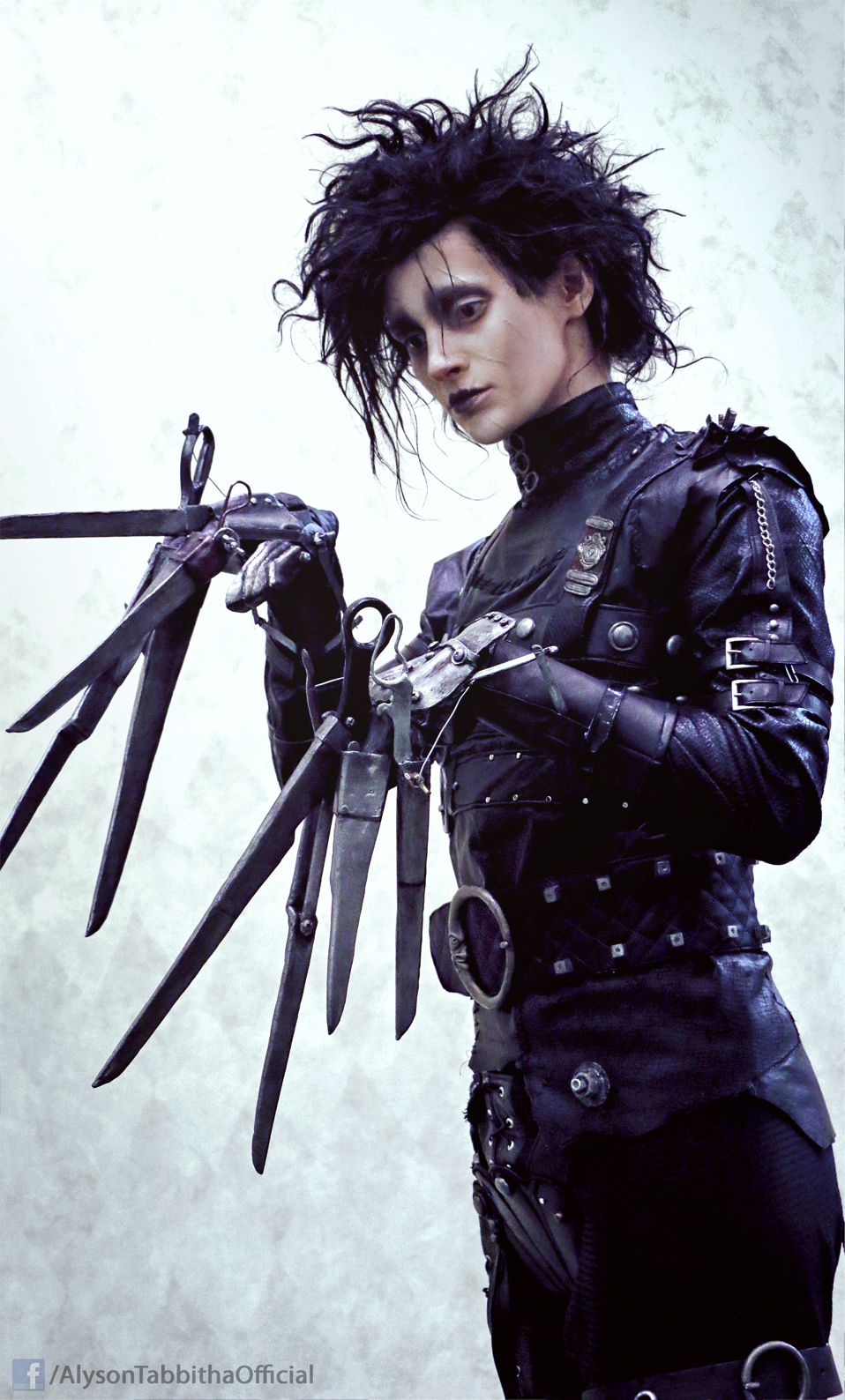 "Kevin, you wanna play scissors, paper, stone again?"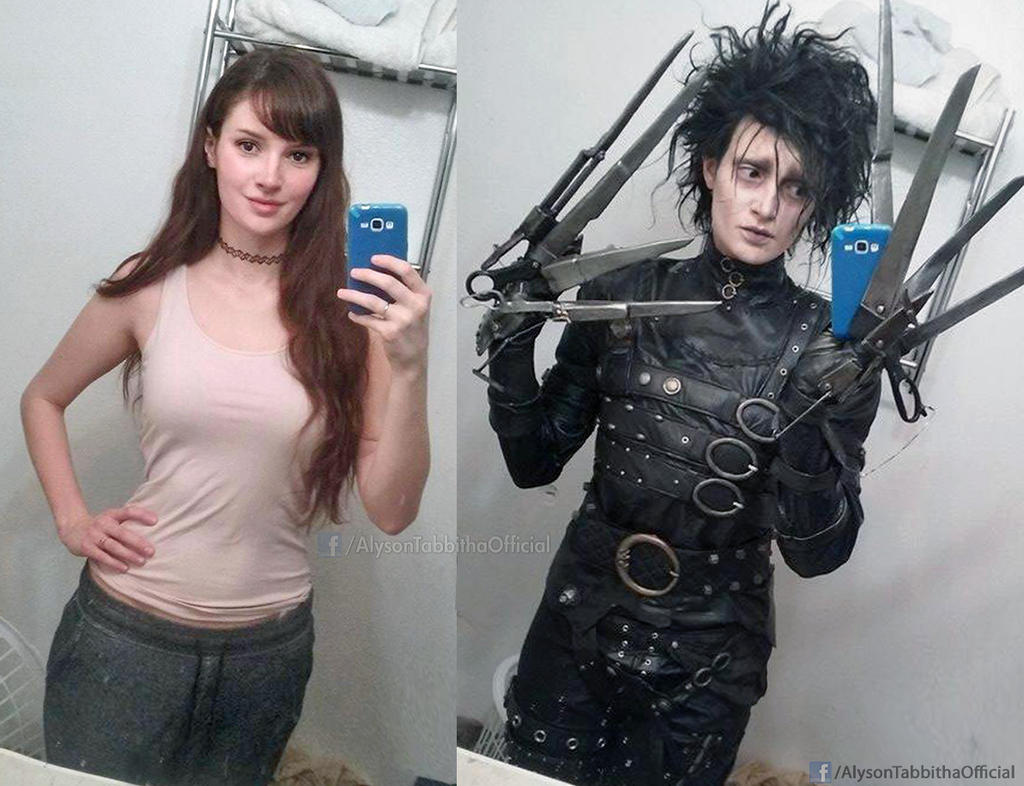 Join us next week for more Cosplay Coverage!
Have a Cosplay question you would like Mayhem's Muse to answer? Know a Cosplayer you'd like to see featured?
Learn more about Mayhem's Muse