DC's New Superman is Bisexual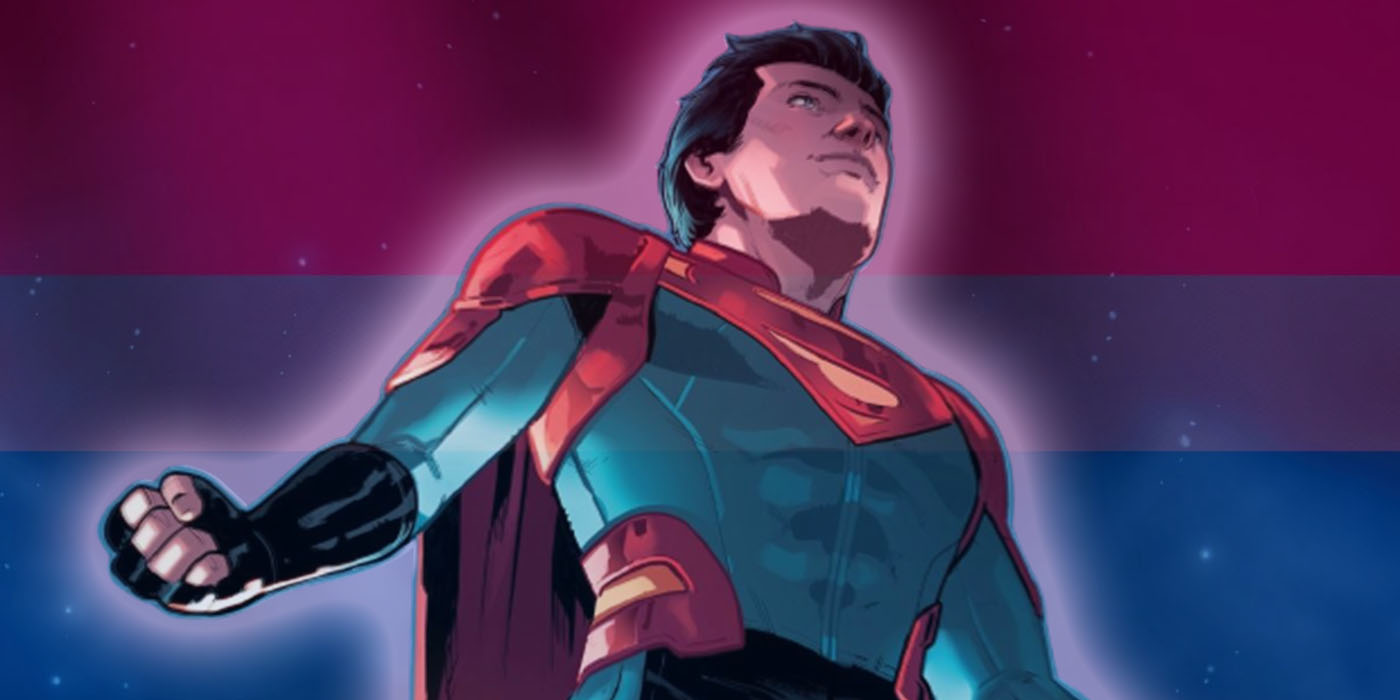 Jon Kent, son of Clark Kent and Lois Lane, is Earth's new Superman– he's also proudly joining DC's pantheon of bisexual characters.
Teenager Jon Kent has taken up the mantel of Man of Steel in DC's Superman: Son of Kal-El comic. The young hero will deal with modern issues of our time, including climate change and school shootings. And just like his father, Superman has fallen for a journalist: his friend Jay Nakamura.
This post contains some spoilers for 'Superman: Son of Kal-El' #4 and #5. 
In the upcoming issue of Superman: Son of Kal-El #5, Jon Kent's love life will come into play and the character will come out to the world as bisexual. After the Future State crossover, Kal-El has been off world handling some other drama, leaving Jon as DC's new Supes.
Jon also attends Metropolis College with Jay Nakamura, a student who heads the Media Department and secretly publishes an underground news site called The Truth. Jon saves him and some other students from a school shooter, and has to reveal his secret identity during the event.
The two boys became close friends, and in the upcoming issue of the comic, they'll officially become an item. Jon has already brought Jay home to meet the folks– including the young journalist's idol and Jon's mother, Lois Lane.
The creative team behind the comics spoke to IGN about the character's upcoming kiss and the importance of his coming out.
"Over the years in this industry, it probably won't surprise you to hear I've had queer characters and storylines rejected. I felt like I was letting down people I loved every time this happened. But we are in a very different and much more welcome place today than we were ten, or even five years ago. When I was asked if I wanted to write a new Superman with a new #1 for the DC Universe, I knew replacing Clark with another straight white savior could be a real opportunity missed. I've always said everyone needs heroes and everyone deserves to see themselves in their heroes. Today, Superman, the strongest superhero on the planet, is coming out."

–Superman: Son of Kal-El writer Tom Taylor

"It is a pretty big deal doing it with Jon Kent as Superman," adds artist John Timms. "As we have seen Jon grow up in front of our eyes, it will be interesting to see him not only trying to find himself as a person but a global super hero in the complex atmosphere of modern life. On the other hand, I hope this kind of thing will not be seen as a big deal in the future. You could visualize how it could pan in the future when the most powerful man in the world is part of the LGBT community. So many things are on the horizon and beyond."

–Series artist John Timms
Subscribe to our newsletter!
Get Tabletop, RPG & Pop Culture news delivered directly to your inbox.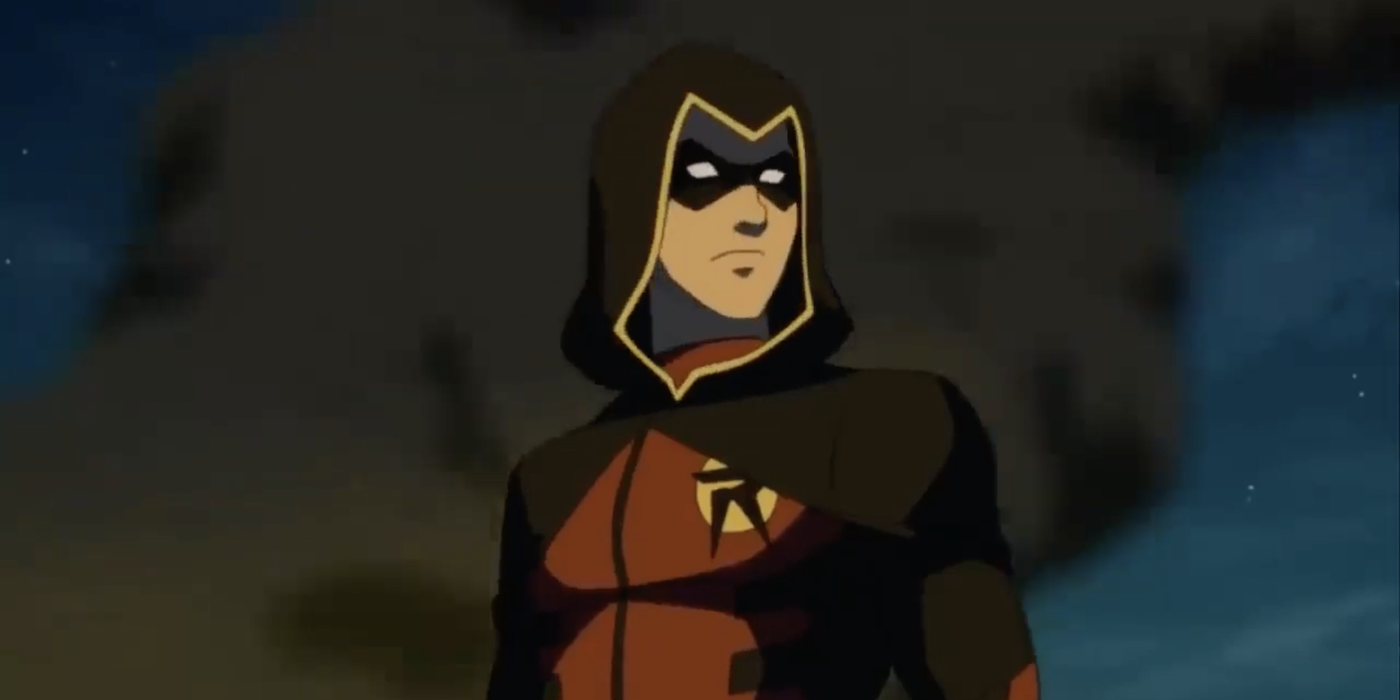 Dark aesthetic, fashion hoodie, and combat boots? Oh yeah, he's bi. Courtesy of Warner Bros.
Earlier this year, Tim Drake also came out as bisexual in the pages of Batman: Urban Legends #6. He and his boyfriend Bernard shared an in-panel kiss, delighting queer fans and expanding the LGBTQ Batfamily circle just a little wider.
Tim and Jon have joined the ranks of DC's other bisexual superheroes like Wonder Woman, Johnny Constantine, Kaldur'ahm (a.k.a. Aqualad), Harley Quinn, Poison Ivy, Catwoman, and more.
So why is Superman coming out such a big deal?
The title of Superman conjures up more than just Clark Kent's identity– it represents a wholesome, upstanding brand of masculinity. The red and yellow 'S' insignia emblazoned on the chest of a bisexual man is hugely impactful for bi readers because it captures that feeling, and tells us that we can be those things, too.
Some are calling the son of Kal-El's coming-out a kind of "bandwagoning", but the truth is that all media has a lot of catching up to do before the representation in comics and on screen is an accurate reflection of the world we live in.
But it's not just important to have representation– it's important to have diverse representation. Because in reality, there are all kinds of bisexual and LGBTQ people. Creating characters with different orientations, identities, and personalities gives the queer kids at home more characters to relate to, encouraging a deeper connection between their own experiences and those of the heroes they admire.
Of course, there are those on the internet who are having a big mad about bisexual Supey. But I'm sitting in the middle of Camp Bisexual and the campers are very happy. Dean Cain, however, has some negative thoughts about the character's coming out. And I'm looking really hard to find anyone who cares.
'Superman: Son of Kal-El' #5 hits the shelves of local comic book shops on Wednesday, Nov. 10th. Be sure to call your shop to preorder a copy today!