Though shipping delays seem to have plagued the release of Fizban's Treasury of Dragons, you can still see what lies inside.
The upcoming D&D book Fizban's Treasury of Dragons promises a treasure hoard of draconic knowledge, though its release has been pushed back owing to "goblin-related issues" and we won't get a look at it for another couple of weeks.
But the internet is still the internet, so there's still plenty of chance to look at what lies in store. Some advance copies have landed with– like this one, which was spotted on Twitter earlier this weekend.
Have a look at the table of contents for Fizban's Treasury of Dragons: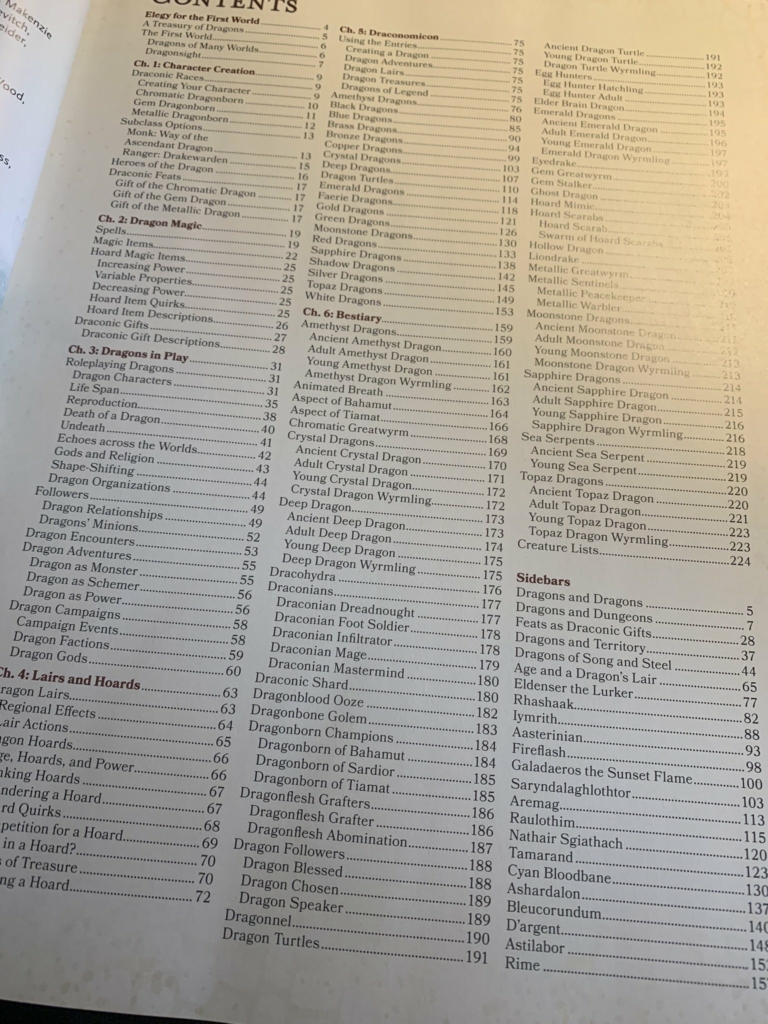 We also get a chapter-by-chapter breakdown:
Elegy of the First World a prologue that hints at some of the new lore being developed for the book, as well as outlining how dragons fit into D&D's multiverse.
Chapter 1: Character Creation contains all things character creation. The chapter confirms that we only get the Drakewarden Ranger and Way of the Ascendant Dragon Monk, alongside the new Dragonborn types.
Chapter 2: Dragon Magic holds new spells, magic items, and special "hoard magic items" which gain properties depending on what color of dragon's hoard they're imbued in.
Chapter 3: Dragons in Play has tips for playing dragons, and rules for how you might use them in the world.
Chapter 4: Lairs and Hoards is where you'll find regional effects and lair actions that will help beef up any dragon fight you have, hopefully giving your dragons more than the standard 3 rounds of combat with a full party.
Chapter 5: Draconomicon has rules for encountering dragons as well as playing with Dragons of Legend.
Chapter 6: Bestiary makes up a little less than half of the book. It features many new dragon types and monsters, including Animated Breath, which is presumably a dragon's breath weapon but it's sentient somehow.
It also includes the classic Dragonnel, a dragon-horse-thing from older D&D Editions, and sea serpents of all stripes. The table of contents lets us know that this book has dragons enough to launch a whole council of wyrms.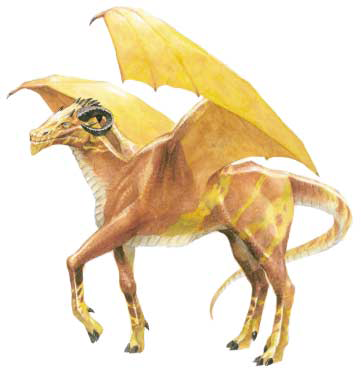 Hopefully, the publisher won't face any more goblin shenanigans, lest fans have to wait longer for the book to be released.
Happy Adventuring!