Stop & Smell the (Deadly) Flowers with This Poison Ivy Statue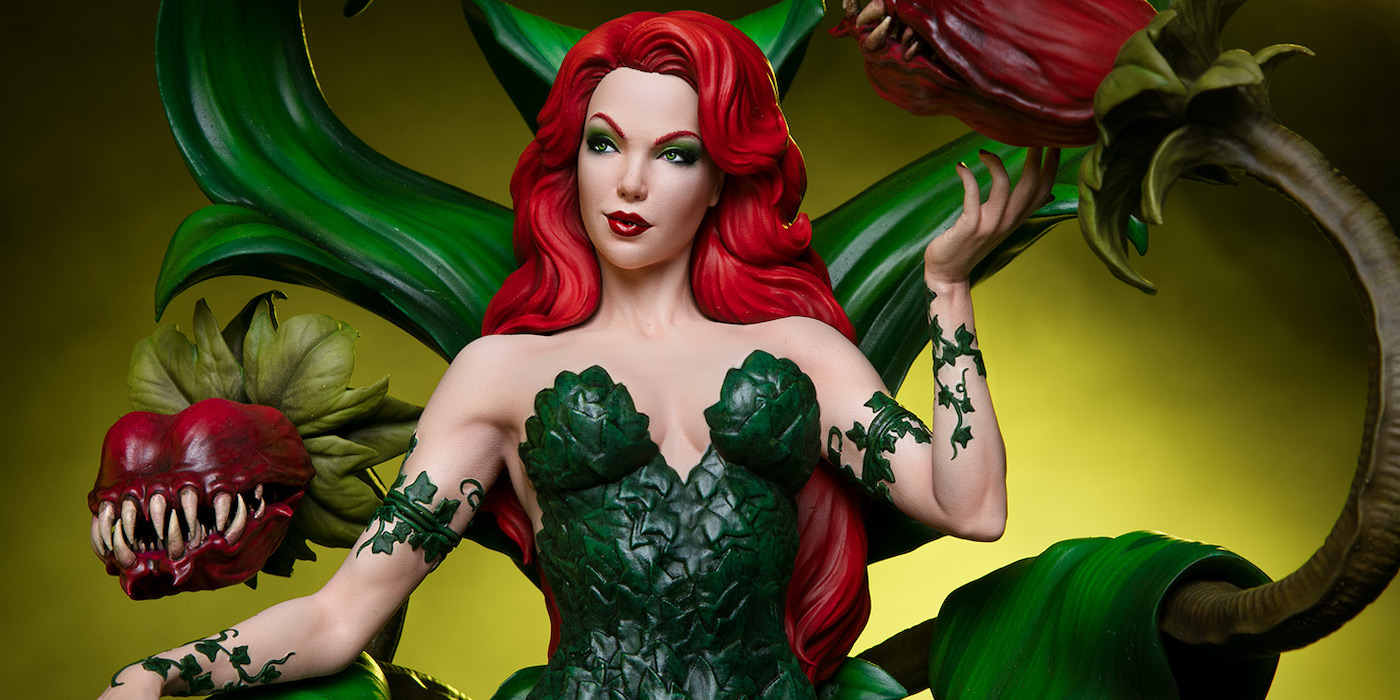 This beautiful Poison Ivy statue features the Gotham City Siren with rich colors and pin-up vibes. Check out this Sideshow exclusive!
A member of Batman's formidable rogues gallery, Poison Ivy is part femme fatale and part ecoterrorist. Her main goal is to get mankind out of the way so that Mother Nature can thrive. She uses her natural pheromones to control her foes and has the ability to communicate with the flora around her to attack and bind them.
This multi-faceted villain is not all evil, though. Ivy is compassionate toward some, especially toward women who have been victimized and are in need.
This pin-up inspired statue features Ivy on a throw of foliage with two pet carnivorous plants. The design is detailed and the paint is vibrant. And there are no extra months of waiting. This gorgeous statue is ready to ship now.
Poison Ivy Maquette – $340
Sideshow and Tweeterhead are proud to announce the newest addition to the DC Maquettes- Poison Ivy! The Sideshow Exclusive version of this femme fatale stands at an impressive 14 inches tall – atop a deadly venus flytrap throne!
Alluring yet devious, Tweeterhead's Poison Ivy Maquette is a must-have for any fans of sultry supervillain Dr. Pamela Isley and DC Comics. Only available at Sideshow!
– Height: 14″ (35.6 cm)
– Manufacturer: Tweeterhead
– Type: Maquette
– Artists: Jack Mathews (Sculpt), Dan Ulrich (Sculpt), Walter O'Neal (Design), Andrew Calica (Design), Holly Knevelbaard (Paint)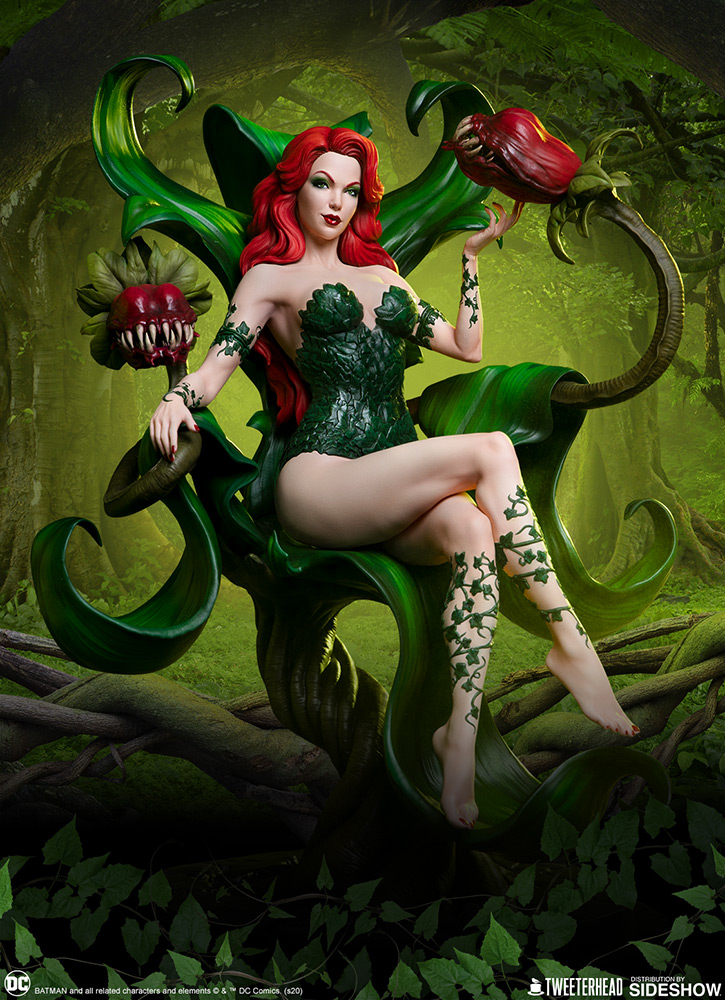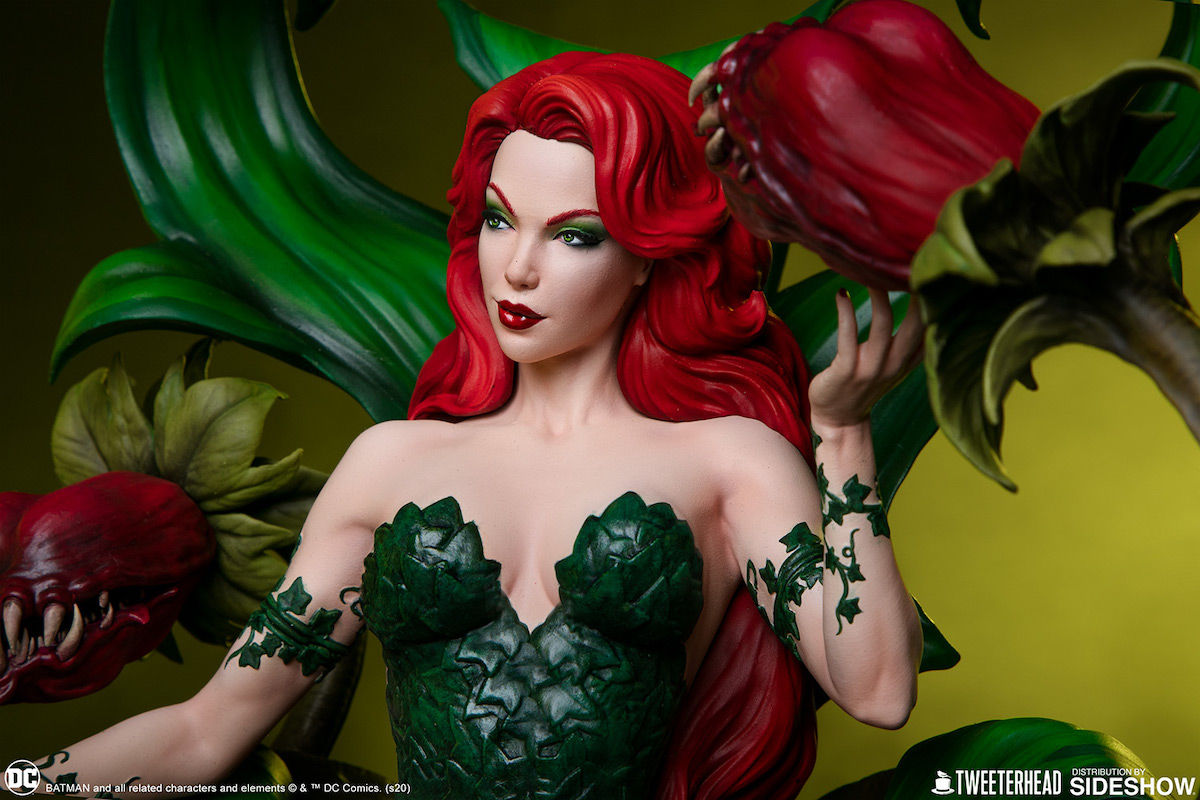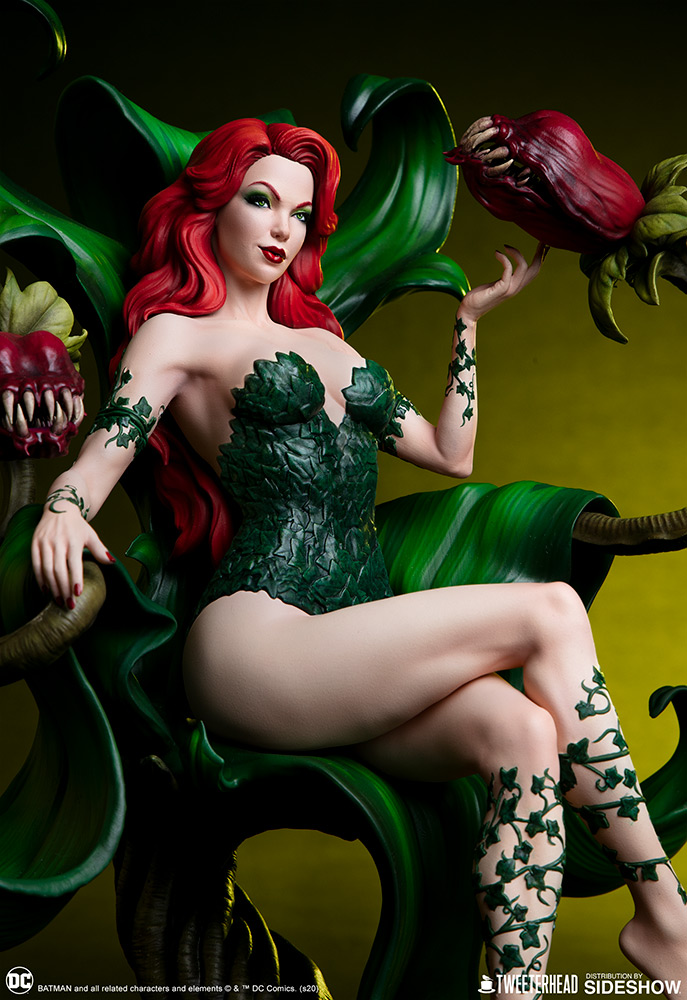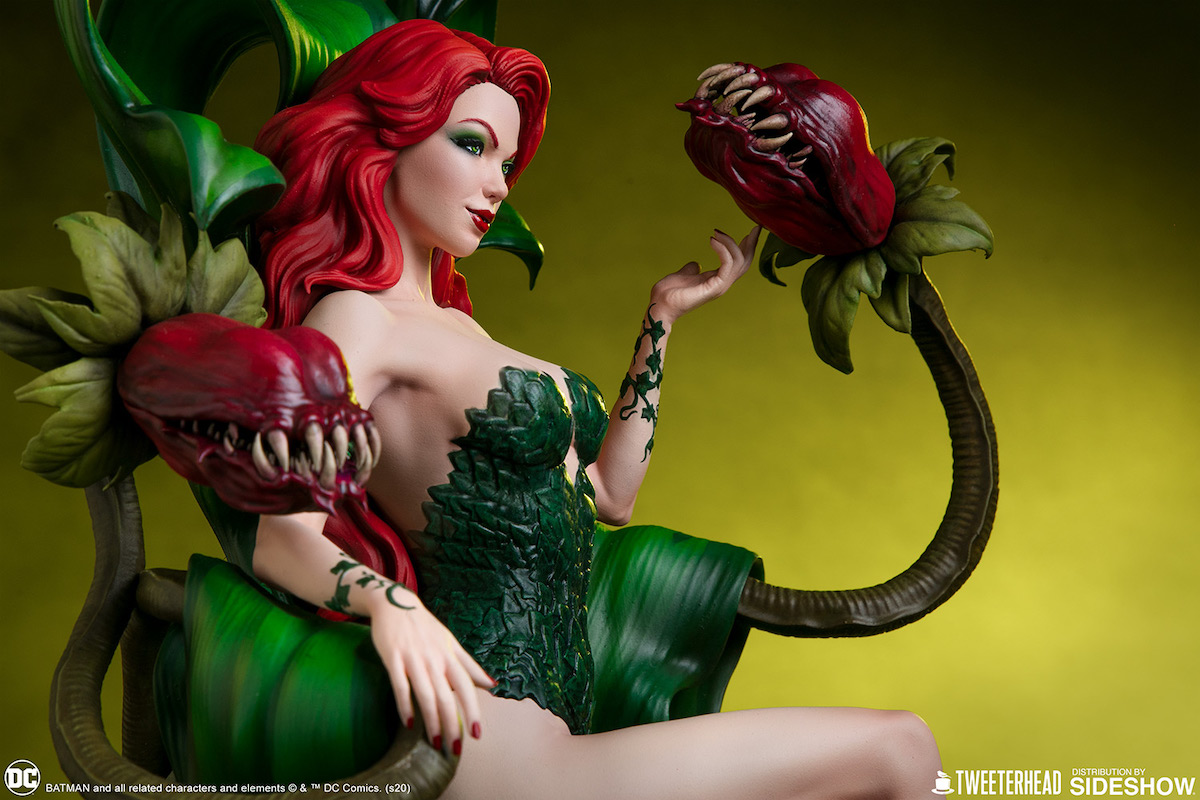 Subscribe to our newsletter!
Get Tabletop, RPG & Pop Culture news delivered directly to your inbox.