'The Boys' Season 3 – First Look at Blue Hawk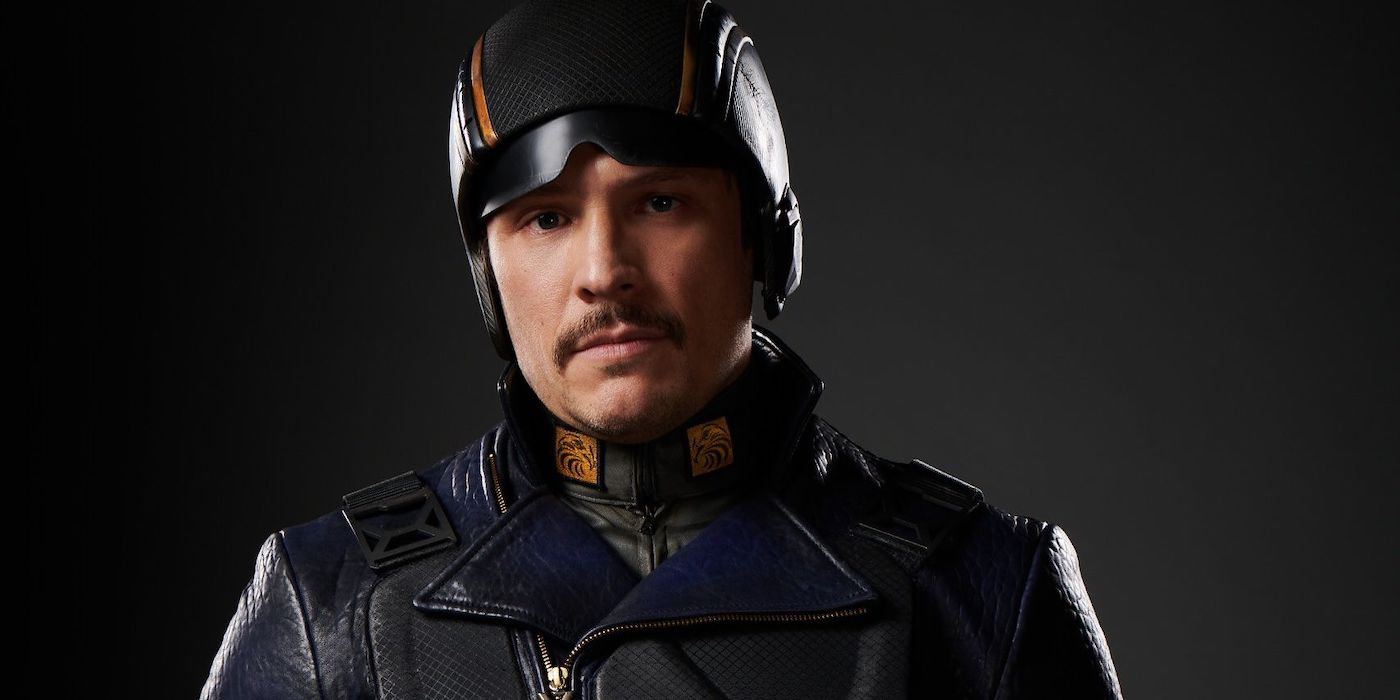 More supes are being added to the next season of The Boys that add new layers to the plot.
This month's holiday-themed Vought News update shows off new bulletproof merch, stolen Vought tech, and reveals new season three characters.
The cast is adding Patrick Flanery (The Boondock Saints, Saw: The Final Chapter) as Gunpowder and Miles Gaston Villanueva (Law & Order: True Crime) portrays Supersonic. The names are from the comic, but based on casting there are some changes being made to the characters.
Amazon shared a still of Nick Wechsler (Roswell) as Blue Hawk is new, but looks to have been inspired by the comic's Ground Hawk who is a parody of Wolverine and has hammers for hands. The interesting bit is that he's a member of G-Men, who have no ties to Vought and aren't exactly fond of the corporation.
With all of these older characters being revealed, it's clear that they're digging back into Vought's founding in WWII and possibly the missions the supes went on during the Vietnam War. The show has tackled a lot of real-world topics like sexism, racism, corporate control, homophobia, and exceptionalism head-on that others skirt around. This look back gives more opportunity to do that.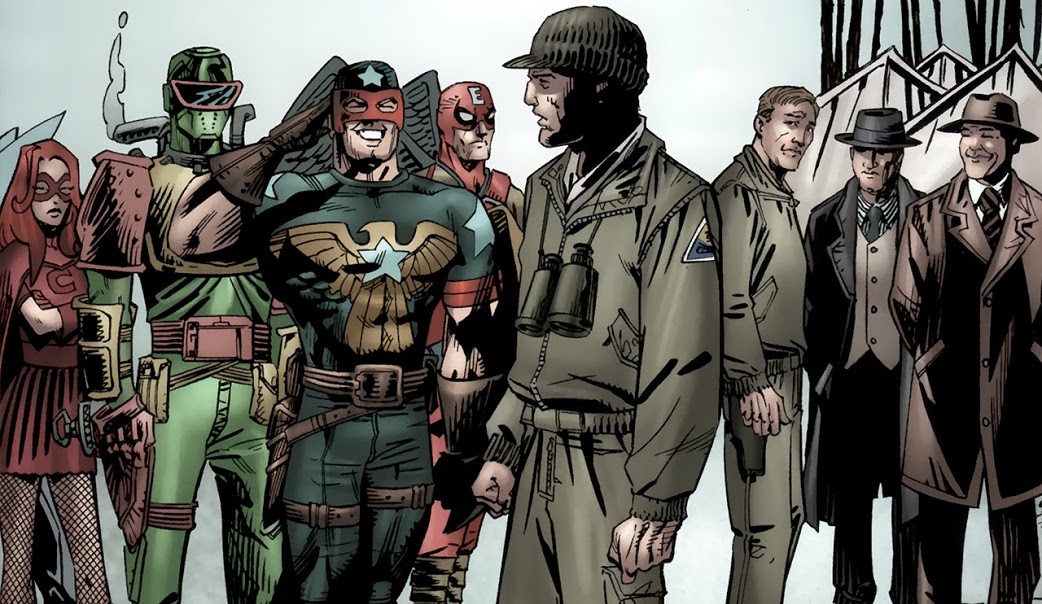 Executive producer Brian Kripke told Collider about the new season:
"Season 3's fun because it's not just about Soldier Boy, but it's about the team he was a part of which is called Payback. And Laurie Holden plays Crimson Countess and there's a bunch of other heroes who are amazing. So, sort of seeing who was the Seven before the Seven. And what was life like for Vought? In the history of Vought, what was it like in the 60s and 70s and 80s? To dig into the history of the world, not just the present has been a lot of fun."
No release date yet, but production is well under way. I'm hoping for a release date next spring or summer.
The cast includes Karl Urban, Jack Quaid Laz Alonso, Karen Fukuhara, Tomer Kapon, Antony Starr, Erin Moriarty, Jessie T Usher, Nate Mitchell, Chace Crawford, Dominique McElligott, Claudia Doumit, and Giancarlo Esposito. Jensen Ackles, Laurie Holden, and Nick Wechsler aren't the only additions, Katia Winter is playing Little Nina.
Subscribe to our newsletter!
Get Tabletop, RPG & Pop Culture news delivered directly to your inbox.