DCEU Explained: How 'Peacemaker' May Introduce the Blue Beetle– Fan Theory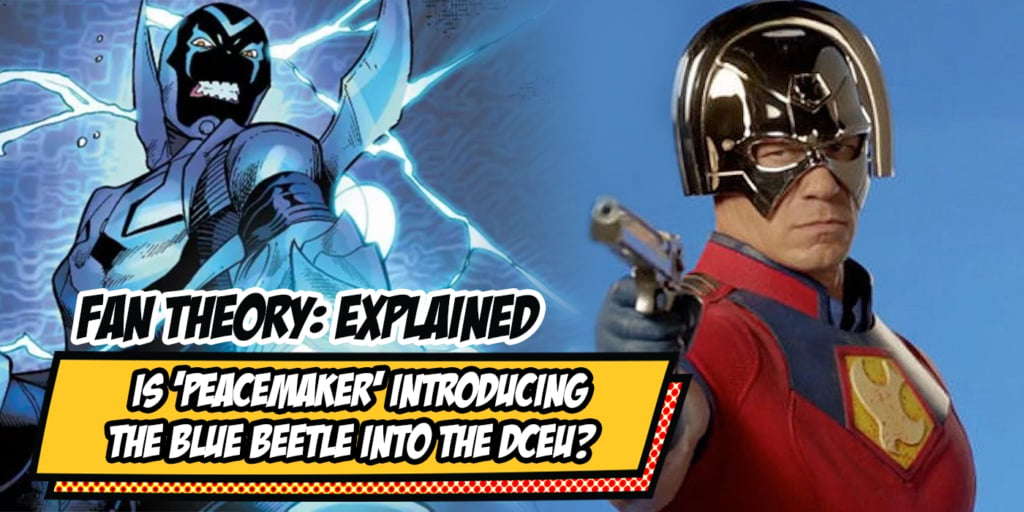 Peacemaker & Blue Beetle have a comic book history– now John Cena's character has alien tech. Will Peacemaker introduce Jaime Reyes?
James Gunn's hit show features one of the DCEU's most lovable assholes. Peacemaker's story has been hilarious, heartfelt, and amazingly plot rich. Now, the show has put some mysterious alien tech in Christopher Smith's hands. Many fans suspect that this tech could lead the way to the Blue Beetle.
Who's the Blue Beetle?
In El Paso, TX, young Jaime Reyes comes across a scarab– you know, the little amulets shaped like beetles? Think the brain-eating bugs from The Mummy.
So he brings the scarab home with him. Jaime didn't know it yet, but the scarab was actually sent to Earth by an alien race. As he slept, the scarab activated, coming alive and grafting itself to the base of Jaime's spine.
The scarab gave Jaime superhuman abilities and a neat new suit that responds to his thoughts. He's gifted with super strength, flight, and durability as well.
In December 2021, Warner Bros. announced their plans for a Blue Beetle film. The studio cast Xolo Maridueña (Cobra Kai) to star as Jaime Reyes. The film is expected to hit theaters on Aug. 18, 2023.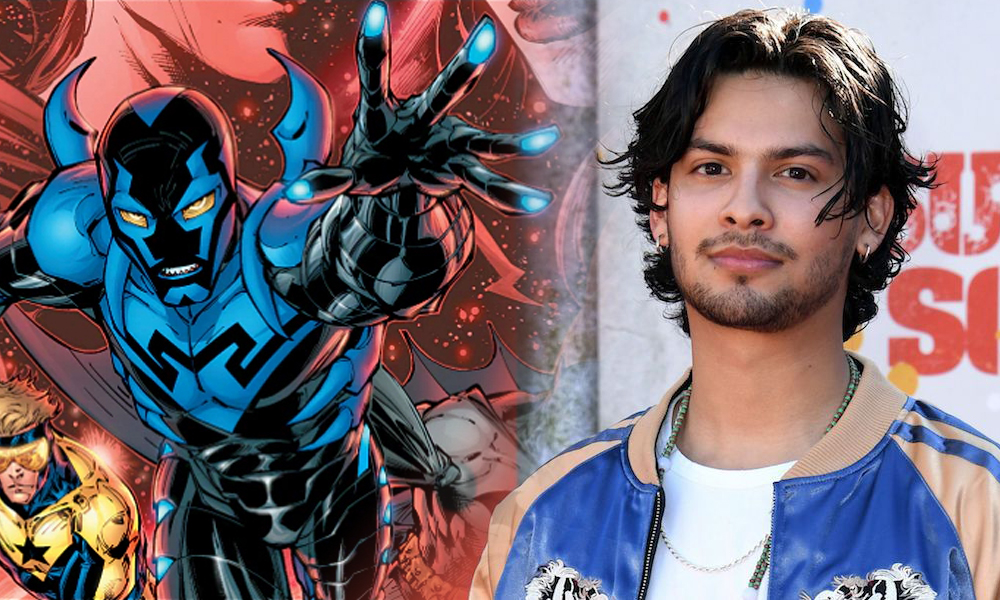 Peacemaker & Blue Beetle in the Comics
The original Peacemaker was owned and published by Charlton Comics. After the company went under in 1980, DC comics acquired several Charlton characters. Peacemaker soon became a member of the DC universe, and so did Blue Beetle.
In the comics, Peacemaker is actually the person who reveals to Jaime that the scarab is extraterrestrial tech. Up till that point, Jamie believed it was some kind of mystical artifact.
Alien Tech & Butterflies in Peacemaker
And who just so happened to discover some fancy new alien tech in his very own TV show? That's right, episode 2 of Peacemaker gave us a good look at lots of stuff in that bedroom scene– including alien technology.
Peacemaker episode 4 was amazing straight up, but I feel like the Butterflies are just Reach technology setting up the Blue Beetle movie? Especially the relic. pic.twitter.com/Znv6AfGdST

— CLICK (@CLICXBAIT) January 21, 2022

Subscribe to our newsletter!

Get Tabletop, RPG & Pop Culture news delivered directly to your inbox.
What is The Reach?
Fans are definitely leaning into the idea that Peacemaker gave us a look at our first scarab. But who created the scarab and sent it to Earth?
That would be a conquering race of alien beings know as The Reach. Jaime's scarab was created to obey the will of The Reach. But thanks to some nifty Earth magic, the scarab developed autonomy. And it's often pretty sassy.
What are the Butterflies?
As far as we can tell, the butterflies are an original James Gunn creation. While we don't have much to connect them to The Reach, the butterflies do function similarly to the scarabs.
The both bond with a human host– the scarab fuses with the host's spine, while the butterflies crawl in through the hosts, uhm, orifices. But both imbue the host with metahuman-like abilities.
So what does this mean for Murn? Why is he, a super-secret black-ops butterfly, killing other butterflies? How does Judomaster's warning factor into this fan theory?
With each new episode of Peacemaker, a little more of the mystery unfolds. While it's unlikely we'll see the family-friendly hero Blue Beetle in Gunn's super-adult series, we'll be keeping our eyes peeled for any more signs of The Reach on planet Earth.
New episodes of 'Peacemaker' premiere every Thursday streaming exclusively on HBO Max.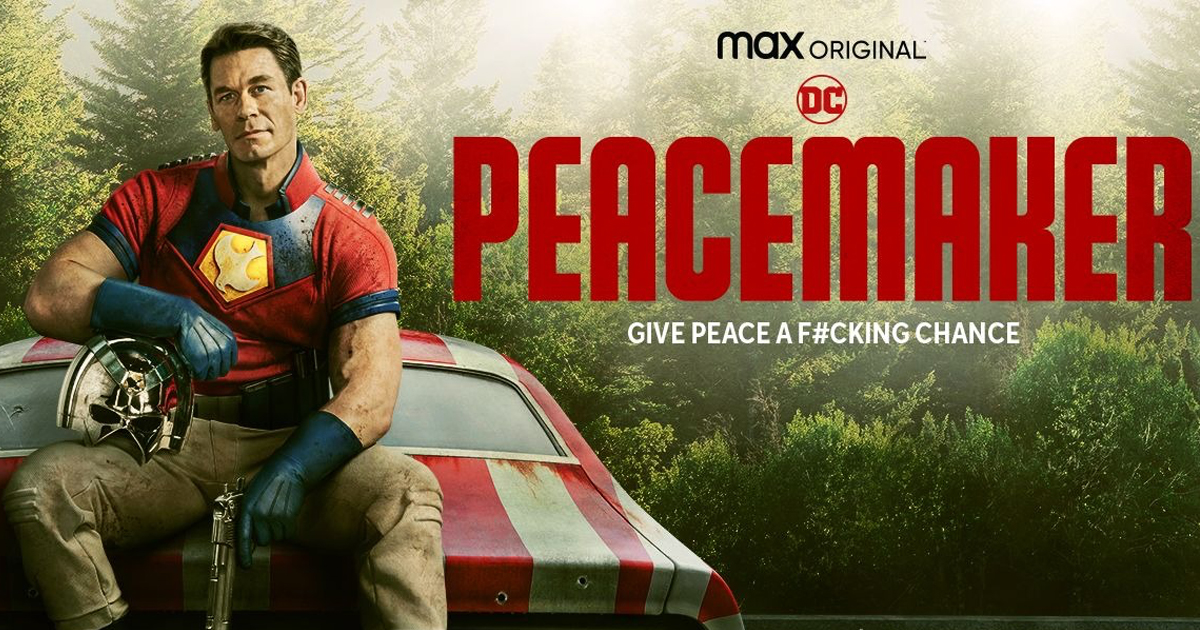 Latest News From BoLS: