Jawsome 'Jaws' LEGO Ideas Set is One Step Closer to Reality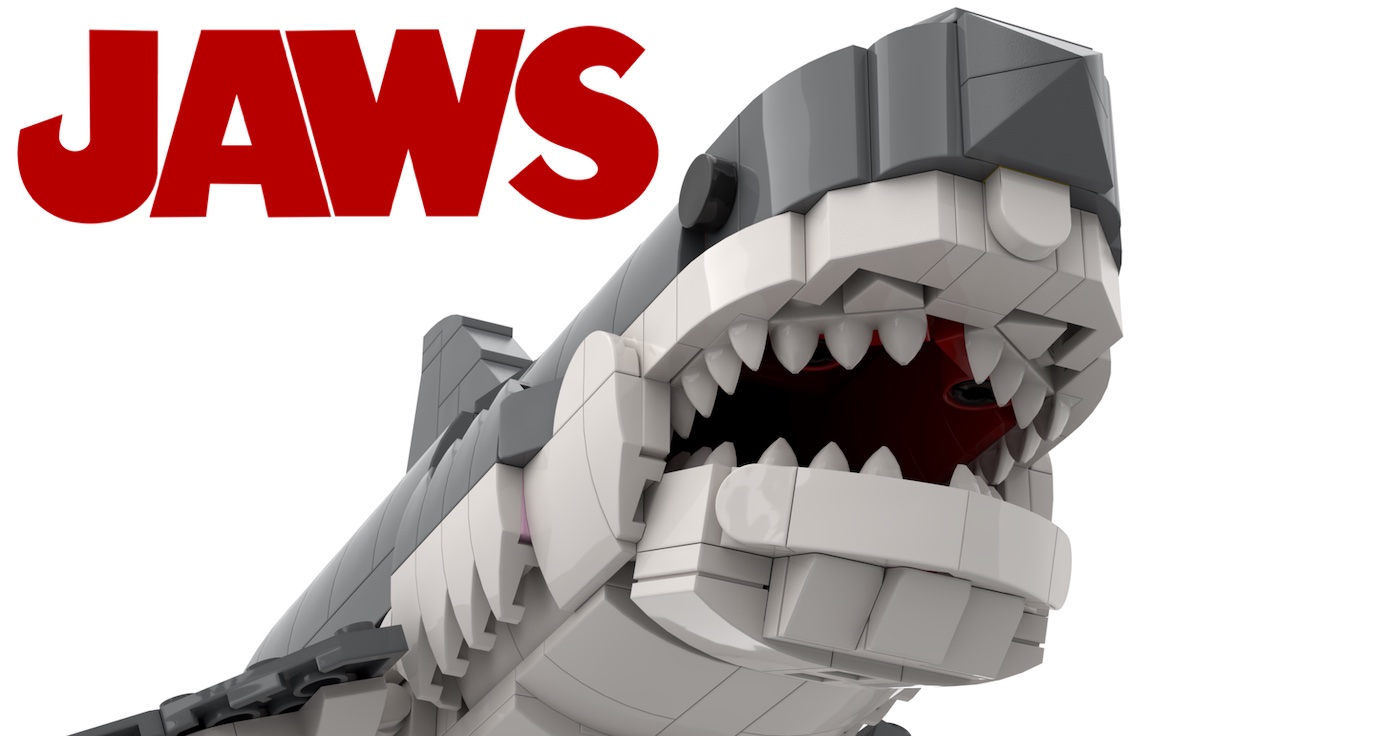 Recreate the final showdown of the classic monster movie with this Jaws LEGO Ideas set– it's hit 10k votes!
LEGO Ideas has produced some fantastic pop culture sets in the last couple of years. I'm hoping that they add this Jaws LEGO kit from creator Jonny Campbell (aka Diving Faces) to that list because I want it for my collection. You'll be able to build the ORCA with all of its equipment– including the yellow barrels– and the giant shark. Martin Brody, Matt Hooper, and Quint minifigs are also included.
The set contains 1,599 pieces.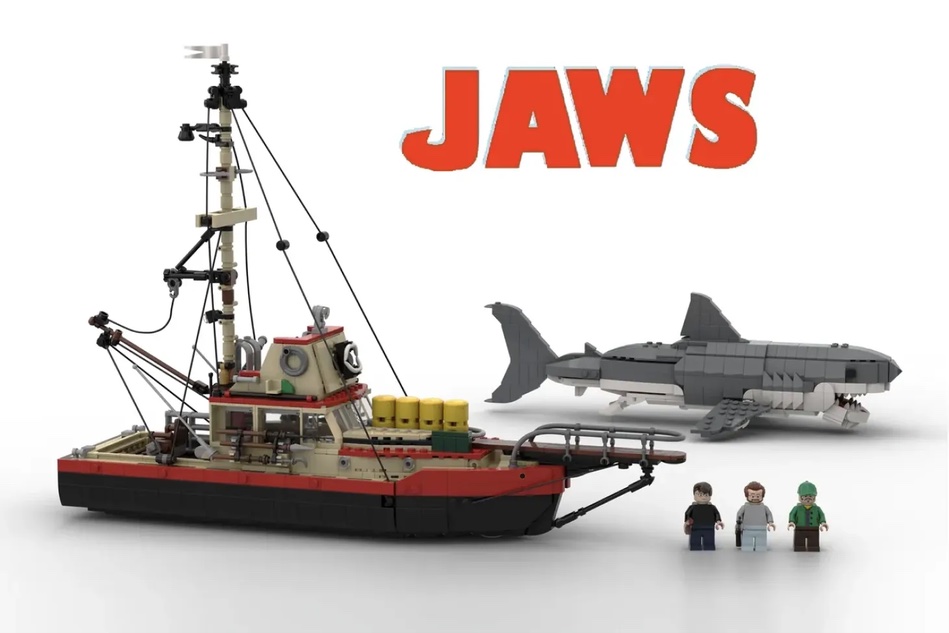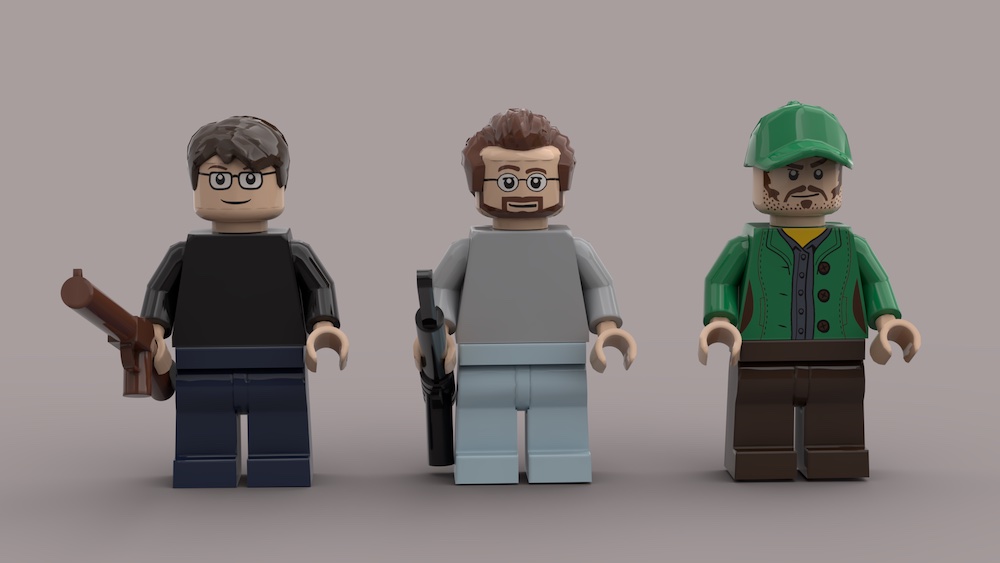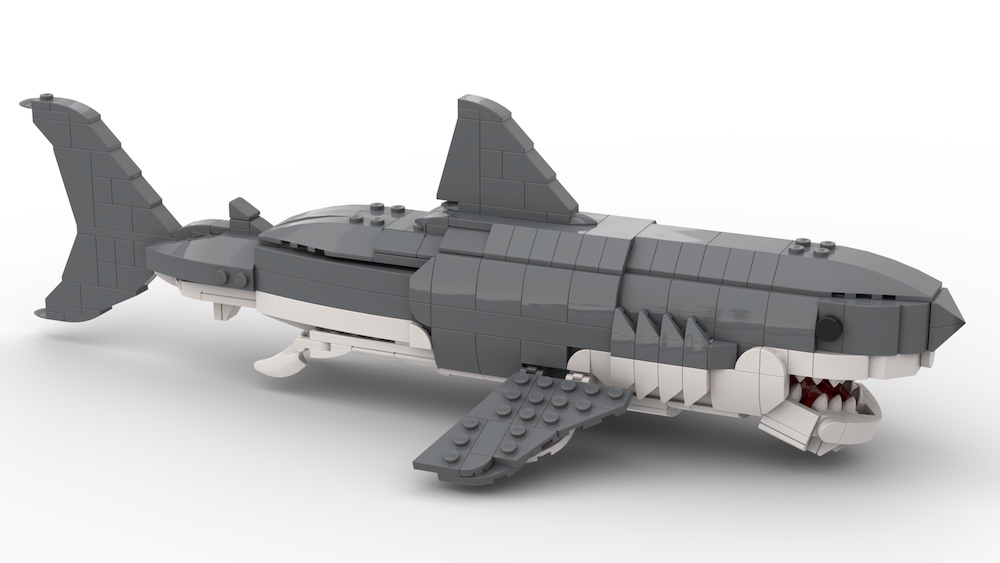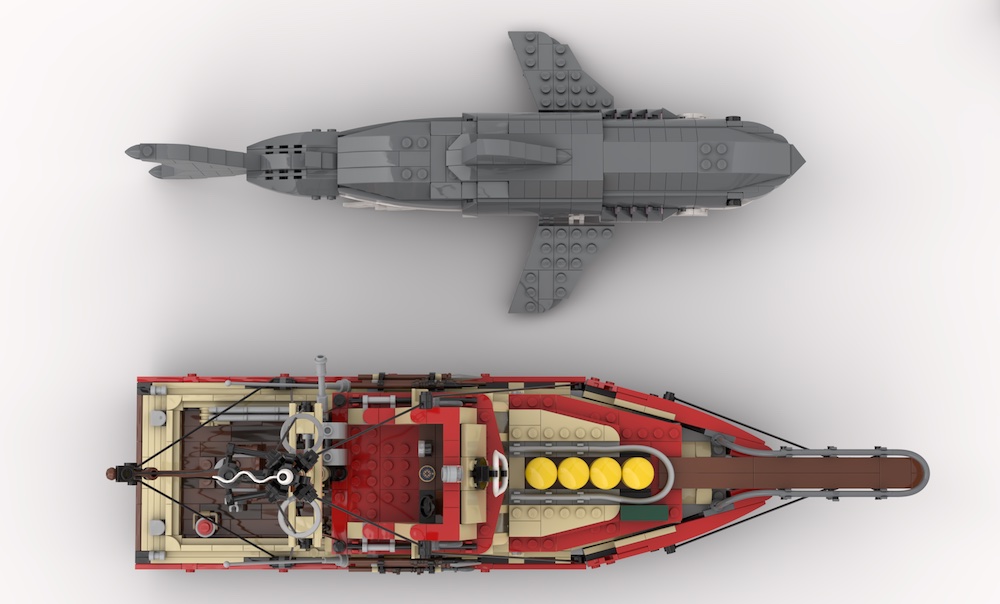 Campbell recently talked to the Ideas team about the challenges of creating his Jaws LEGO set. It took him several months to perfect, which included a couple of frame-by-frame viewings of the final fight.
For the shark I wanted him to appear as he does for the majority of the movie (as a fake shark) so I looked at pictures of Great White sharks as well as photos of "Bruce" the actual animatronic shark for the movie.
Getting the shark's top and bottom teeth to curve around at the front was quite a challenge particularly given the fairly small space to work within. I also had to be careful that he wouldn't bite me. Putting your hands in a shark's mouth isn't recommended.
The Jaws LEGO set is being looked at by the LEGO Review Board. The process started in September of last year and includes thirty-four sets. The winners will be announced later this year. You can keep up with the progress of this set here.
Subscribe to our newsletter!
Get Tabletop, RPG & Pop Culture news delivered directly to your inbox.