Jessica Nigri's 'Elden Ring' Ranni the Witch Cosplay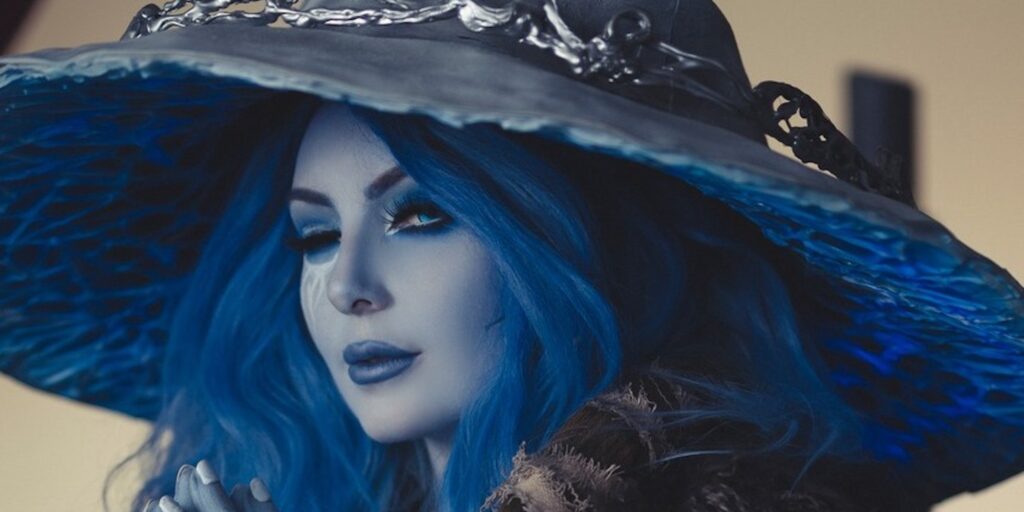 Magical powers have coalesced in this enchanted Elden Ring cosplay from powerhouse cosplayer Jessica Nigri.
Elden Ring is the new hotness in the videogame world. Specifically, the new hotness most likely to kill players in 2.5 seconds flat. Repeatedly. Ad nauseam. Such is the way of the Dark Souls franchise, which features brutal landscapes and devastating plotlines. Today we're under the spell of the new Ranni the Witch debuted by Jessica Nigri Cosplay.
Elden Ring has only been out since February of 2022, but already cosplayers around the world are drawn to it for cosplay inspiration. We have seen a gorgeous armor build commissioned, and now Jessica Nigri has stepped into the scene.
Searching for the Dark Path for a Witch is FINE… Right?
In Elden Ring, Ranni the witch is an NPC who offers a mysterious quest to adventurers. She has a muted aesthetic of grays and blues worthy of any Tim Burton flick, with a giant hat that any witch can be proud of. Jessica Nigri brings a mastery of makeup techniques to the cosplay, delivering a spooky and charming depiction of the character. We hope you enjoy this Jessica Nigri cosplay!
Join us next week for more cosplay coverage!
Have a cosplay question you would like Mayhem's Muse to answer? Know a cosplayer you'd like to see featured?
Learn more about Mayhem's Muse
Latest News From BoLS: