The Cosplayer's Bookshelf Humble Bundle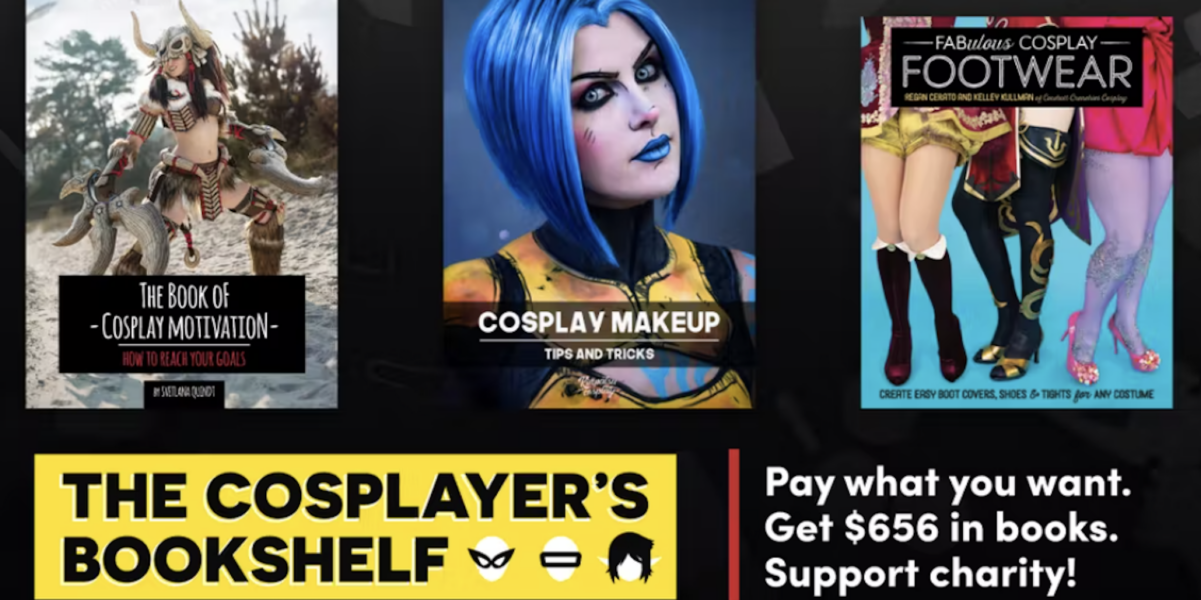 Looking for some excellent reference texts for your next cosplay build? Check out this comprehensive list of cosplay construction books from Humble Bundle's Cosplayers Bookshelf!
Cosplay is an amazing art form. It's inclusive, diverse, and full of so much joy in creation. It doesn't matter if you're a professional level artist or just a passionate fan of a videogame or anime, there is a place for you in the cosplay community. This week, we're diving into an epic trove of research texts- the Cosplayer's Bookshelf Humble Bundle!
One of the most amazing aspects of the cosplay community is the passion for teaching others the craft. Many of the most prolific cosplayers in the world are also dedicated teachers of the craft. They host youtube channels and Twitch broadcasts showcasing their construction techniques, and show detailed progress photos during their builds. Beyond that, several artists have collected their knowledge into easily accessible reference texts!
With such a wide array of tutorial information out on the market, future cosplayers can learn about armor building, wig crafting, makeup techniques, sewing basics… You name it, and there is a cosplay tutorial book or video on the market for you to learn from! Cosplay greats such as Kamui Cosplay, Kinpatsu Cosplay, Punished Props Academy and others have books out for you to purchase.
The Cosplayer's Bookshelf Humble Bundle
Humble Bundle is an amazing platform for people seeking excellent deals on video games, books, and more. Not only do they supply some excellent deals, they are also known for giving back to charity with their initiatives. Recently, Humble Bundle has partnered with several prolific cosplayers to release their newest deal- The Cosplayer's Bookshelf Humble Bundle.
This collection of cosplay research texts is simply unbeatable. It's over 40 books on every topic you can think of in cosplay construction, all at the click of a button. From the publisher: "Cosplay is one of the most popular forms of expression for passionate fans—and with this bundle, you can get the ultimate education on how to make gear like a real pro!

Multiple creators and publishers have come together to bring you a comprehensive library filled with everything you could want to know about cosplay creation and construction! A perfect gift for the burgeoning creative in your life or a nice collection of reference material for the established veteran, this bundle includes The Book of Cosplay Motivation (Kamui Cosplay), Sewing for Beginners (Naraku Brock), The Complete Photo Guide to Clothing Construction (Quarto), and over three dozen other books that are sure to jumpstart your cosplay journey. Conquer the cosplay scene of your favorite fandom and know that your purchase supports the charity of your choice!"
But… is it worth it?
In a word- yes. Each of these books individually justifies the cost of your donation. Frankly, this Humble Bundle is a STEAL. Several of these cosplay construction books already lived in the BoLS research library… But we scooped this deal up in a hot minute. Whether you're a beginner wanting to dive into your first closet cosplay, or you're an expert looking to learn new skills, this bundle has something for you. We highly suggest you throw all your monies at this treasure trove of cosplay texts… OR, review the list and go straight to the source. Each of these cosplayers sell their books on their own websites/social media accounts. Support local artists!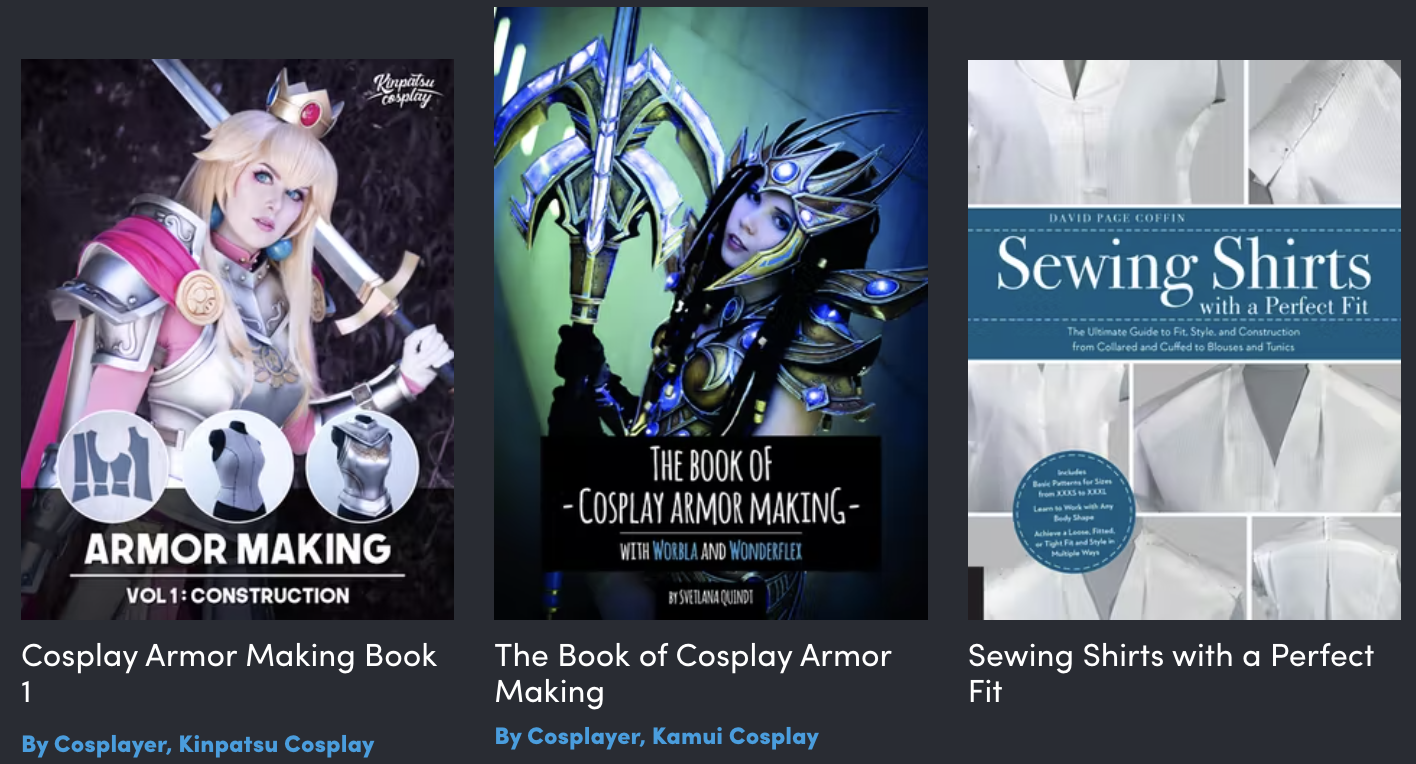 ~Join us next week for more Cosplay Coverage~
Have a Cosplay question you would like Mayhem's Muse to answer? Know a Cosplayer you'd like to see featured?
Learn more about Mayhem's Muse

Subscribe to our newsletter!
Get Tabletop, RPG & Pop Culture news delivered directly to your inbox.