Warhammer 30k Cosplay Fan-Film 'Fratres' Debuts!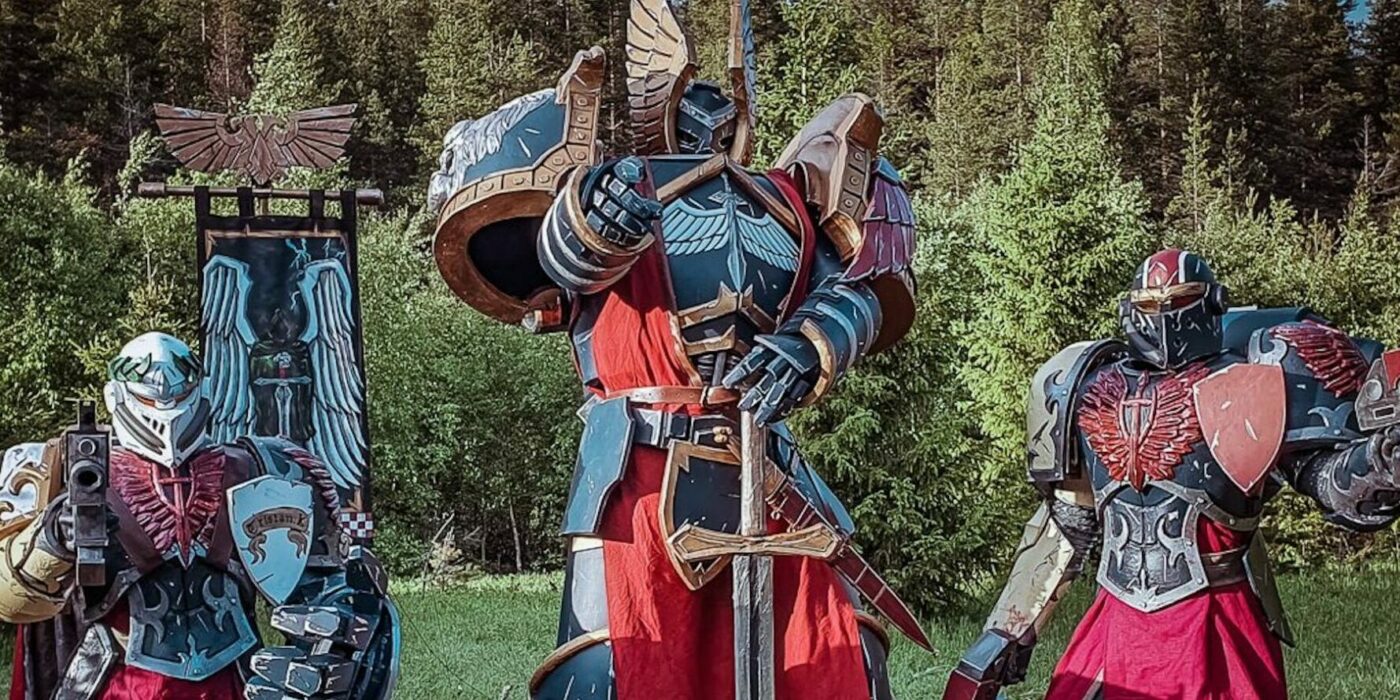 Brother to Brother, yours in life and… Service to the Emperor? Check out this Fratres Fan-Film!
Since the trailer dropped in June of 2021, fans of the Warhammer universe have been patiently (ok not at ALL patiently) waiting for the debut of the stunning production of the Fratres fan-film to complete. It isn't often that we are given a glimpse into the goings-on of the 30k storyline, and this week we're finally here celebrating the release of Fratres- a Warhammer 30k Live Action Fan Film!
The Truth Behind the Cosplay
While Warhammer lore is rich and well represented through minis, playbooks, cosplays and more, it isn't often we get to peak into the goings-on of the Warhammer 30k storylines. Creating a cosplay is time and skill-intensive enough as it is, but to combine that with video production to create a fan-film is an entirely different beast. The production crew of the Fratres fan-film have dedicated months of their lives (if not years) into lovingly creating a gorgeous adaptation of Dark Angel lore that any Warhammer fan can be proud of. One week ago, the fan film was finally dropped live on YouTube for audiences to enjoy.
The story tells of two brothers of the Dark Angels, following them from childhood through to their service to the Dark Angels themselves. The film is well worth the anticipation, bringing characters to life in a cinematic journey of incredibly high caliber. Was this produced in Hollywood with a budget of millions? No. It was created with loving attention to detail from fans dedicated to the cause, and it is worth every moment.
It's really exciting as a cosplay writer to see a project of this depth come to fruition. Not only does it promote the health of the cosplay genre, but it ties together cosplay and the Warhammer universe. Both require an insane attention to detail and more money than Midas to properly master, and it's SO worthwhile to see this film completed. We hope you enjoy this Warhammer 30k Fratres Live Action Fan Film Feature!
Finally, the Time Has Arrived!
Here it is, folks. Finally, the Fratres fan film has dropped, and we are proud to be sharing it with you. Let us know below – what did you like about the film? Are you excited to see more fan projects set in the Warhammer 30k timeline? What project or storyline would you like to see this crew tackle next?
Behind-the-Scenes of Fratres Fan-Film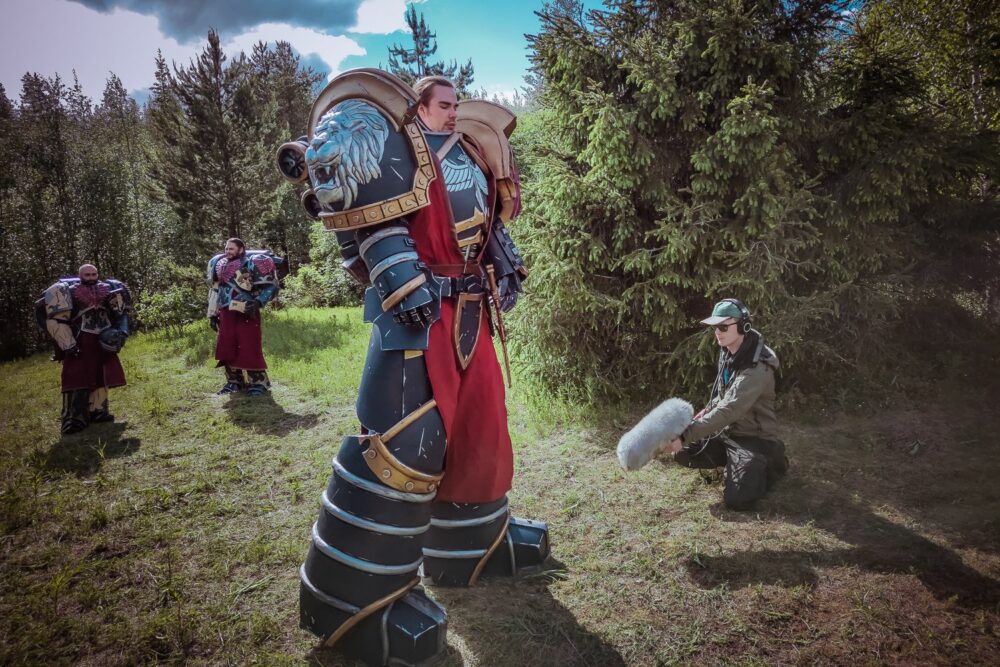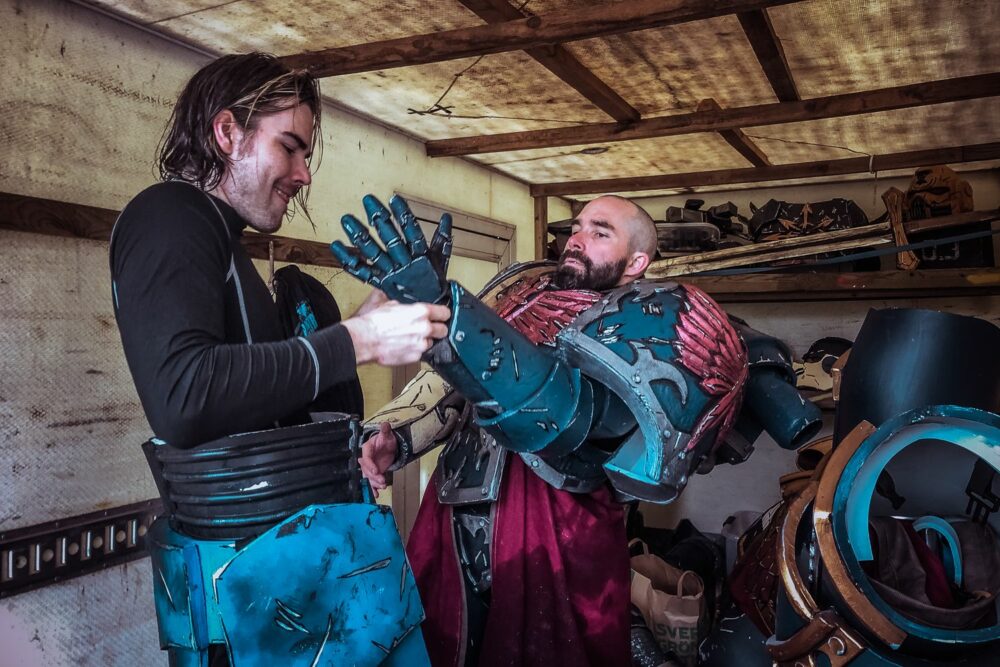 ~Join us next week for more Cosplay Coverage~
Have a Cosplay question you would like Mayhem's Muse to answer? Know a Cosplayer you'd like to see featured?
Learn more about Mayhem's Muse