'Devotion' Trailer – Meet the Ones Who Made History in America's Forgotten War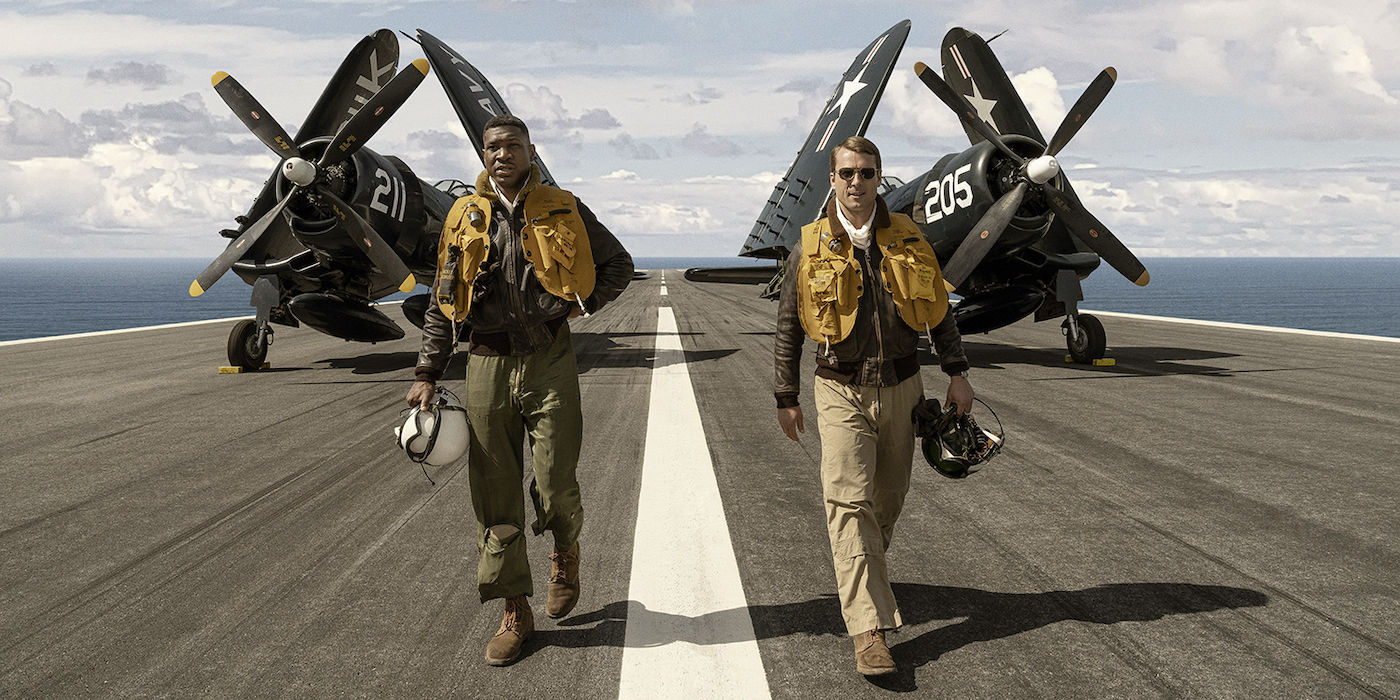 Devotion is a story of an incredible friendship, the cost of war… and some beautiful Vought F4U-4 Corsairs.
Devotion is based on the historical novel by Adam Makos. It tells the story of Lieutenant Tom Hudner and Ensign Jesse Brown (the Navy's first Black carrier pilot). The pair is one of the Navy's most well-known aviator duos. The two flew over twenty combat missions in support of ground troops during the Korean War. In defense of a country that was still segregated and at a time when GI Bill benefits were affected by Jim Crow policies.
The movie looks at the dangers these pilots faced, as well as their personal struggles in the service and at home.
New Devotion Trailer
While the flight scenes aren't on par with those in Top Gun: Maverick, the 50s-era Navy planes and dog fights look great. The chemistry between Majors and Powell is excellent. Take a look…
The story of these two airmen is powerful and I'm glad it's being told for a wide audience. Brown was an extraordinary pilot and while his friendship with Hudner was important and they relied on one another, Hudner did not make Brown who he was. This is a story of friendship and respect forged out of differences. I hope that's respected and this isn't just another white savior story. We've had too many of those over the years. These men deserve better.
Devotion Details
The cast is led by Jonathan Majors (Lovecraft Country) and Glen Powell (Top Gun: Maverick); it also includes Christina Jackson, Thomas Sadoski, and Joe Jonas. J.D. Dillard is directing.
Devotion, an aerial war epic based on the bestselling book of the same name, tells the harrowing true story of two elite US Navy fighter pilots during the Korean War. Their heroic sacrifices would ultimately make them the Navy's most celebrated wingmen.
Devotion takes flight exclusively in movie theaters on November 23.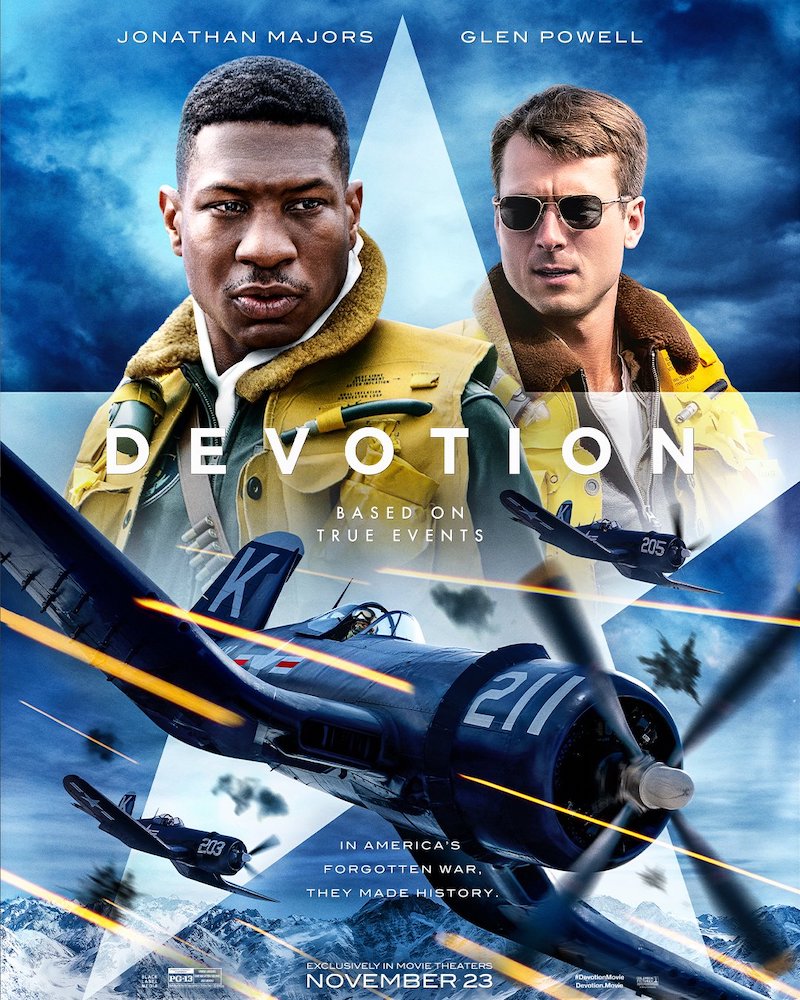 Subscribe to our newsletter!
Get Tabletop, RPG & Pop Culture news delivered directly to your inbox.