The Many Personalities of Moon Knight Cosplay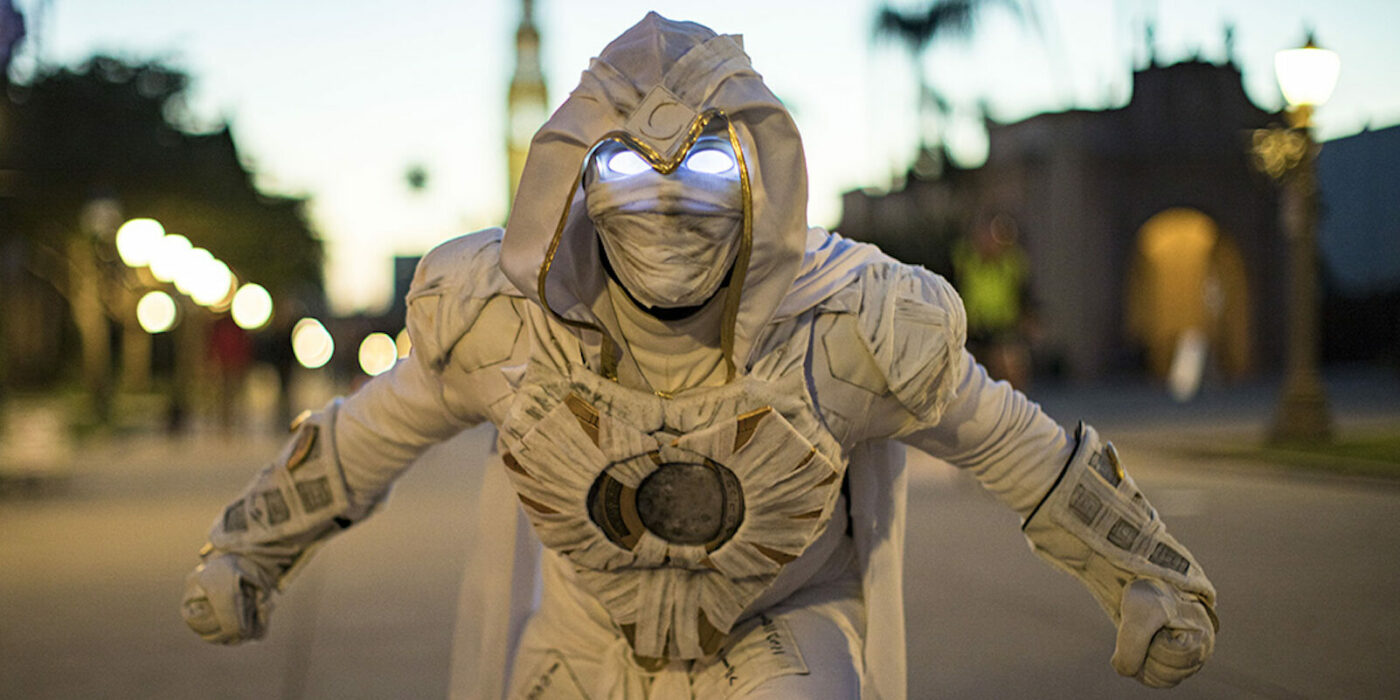 This cosplayer has myriad Moon Knight cosplay personas that are impossible to forget. Let's check them out!
Marvel's Moon Knight is the show that took audiences by surprise in 2022. We've all been a fan of Oscar Isaac's growing stardom, his work in Star Wars and Dune has been phenomenal. With Moon Knight, we saw a peek into the world of Egyptian mythology, Disassociative Identity Disorder, and some amazing costumes. This week we're featuring Derek Shackleton, a cosplayer with as many Moon Knight costumes as there are personalities!
Derek Shackleton is a cosplayer who appreciated a good mashup. With Moon Knight, he has expressed his creativity by crossing him with other iconic characters from pop culture. From Sailor Moon to the Spartans of 300, these Moon Knight cosplay adaptations are as inspired as they are unique. We hope you enjoy these creative Moon Knight cosplays!
~Join us next week for more Cosplay Coverage~
Have a Cosplay question you would like Mayhem's Muse to answer? Know a Cosplayer you'd like to see featured? Send an email here!