'Metroid's Samus Offers Wisdom for Beginner Cosplayers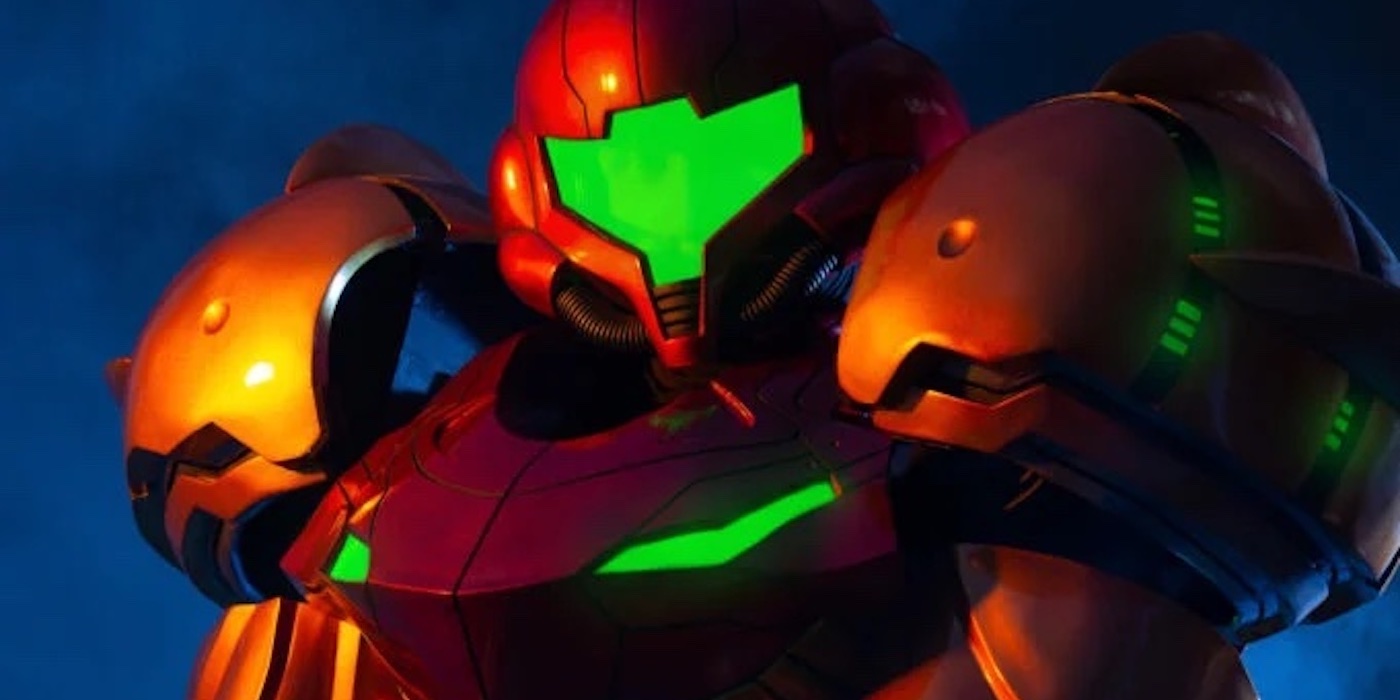 Cosplayer Xephyr Studios is back in the hot seat to judge the stiff cosplay competition at Comicpalooza 2022.
We've been covering the cosplays from Houston's Comicpalooza for years, and this year we're back again. The show always comes hard for cosplay, with a wide range of genres and fandoms represented. Their cosplay competition is fierce, and this year we've had a chance to interview some of the judges and competition winners. Today we're sitting down with Cosplayer Xephyr Studios.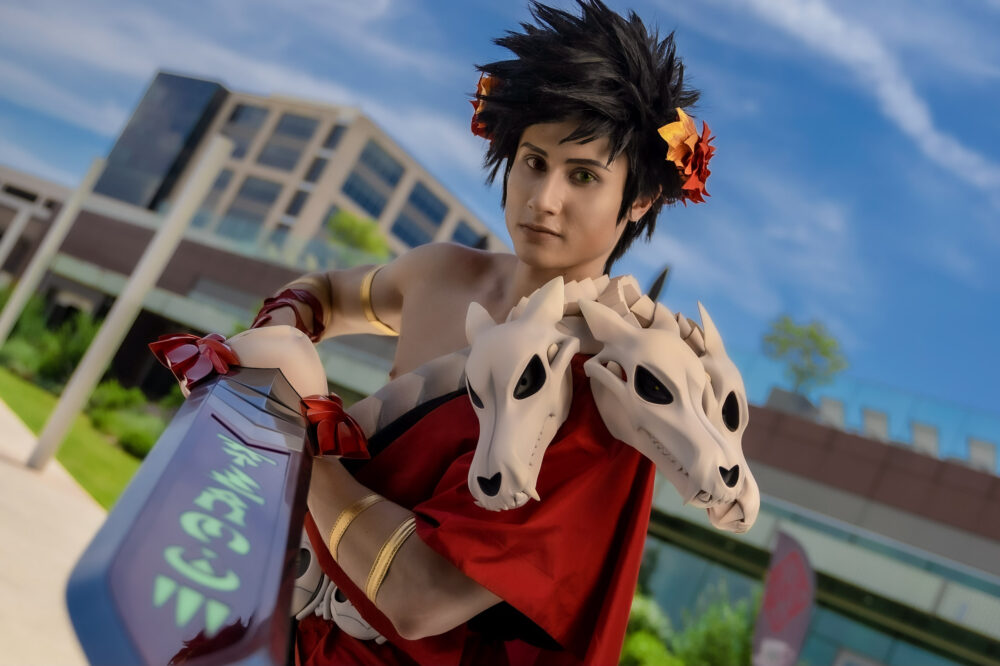 How did you get your start in cosplay? How long have you been creating your projects? What inspires you to work in the cosplay realm?
It started somewhat accidentally – I was always artistically inclined and after graduating from college I finally found myself with some free time. At the time I had just played the remake of Majora's Mask and was inspired to recreate the eponymous mask. That just snowballed into making a whole Skull Kid cosplay and on a whim, I entered it into Space City Comic Con's contest. To my complete surprise, it took Best in Show and the rest is history.
I've been making costumes for about seven years now. I have two major inspirations – (1) creating cosplay allows me to become a part of its universe in a very personal way. It is very empowering to embody a character I love. (2) I get to share my love of this fandom with others effortlessly – across the convention hall, you always hear "OMG its <insert name>!! Can I get a photo??" These moments are just amazing and I want to keep having them.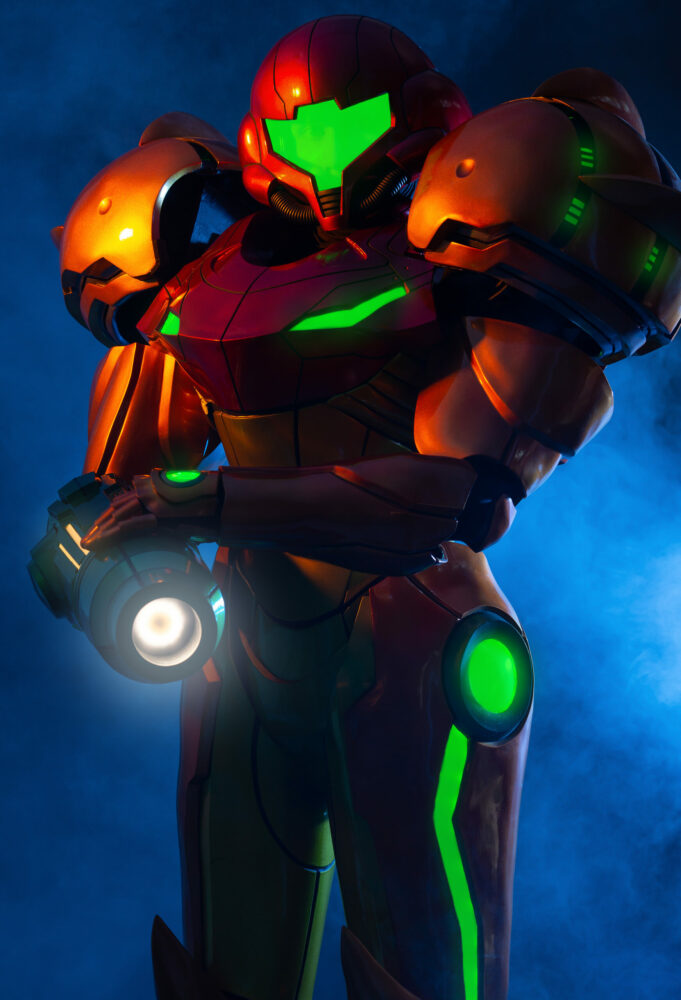 What awards/commendations for Cosplay have you achieved?
I've won a couple Best in Show awards from local conventions (Comicpalooza 2017, Space City Comic Con 2016), but my real claim to fame is taking 2nd Place International at the C2E2 Crown Championships of Cosplay in 2020. If you're unfamiliar – this represents three rankings of awards – you have to win 1st Place Regionals and 1st Place Nationals to get to the International division.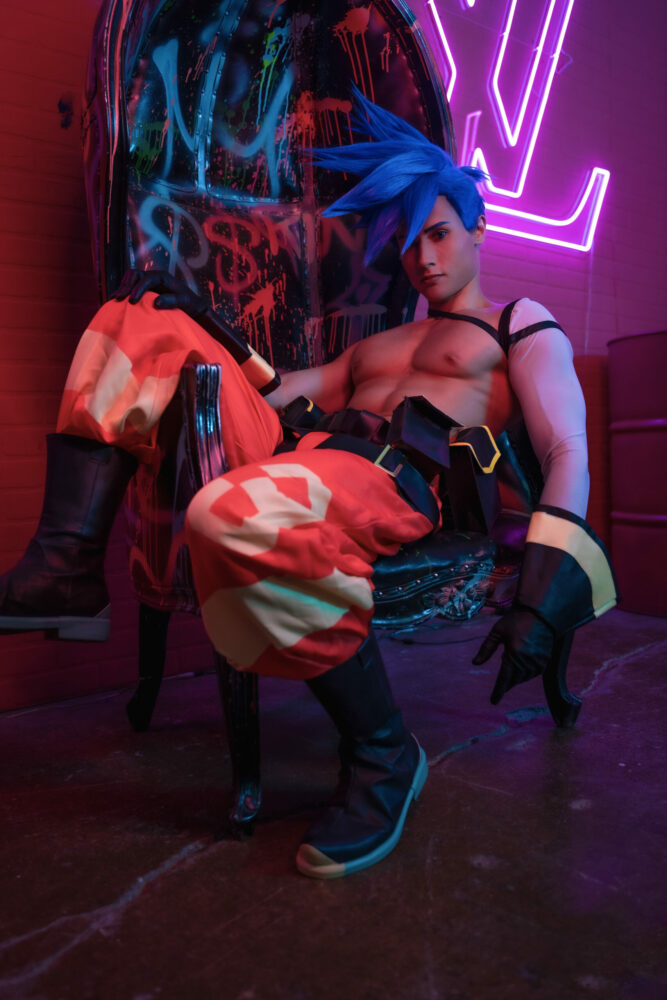 What are your favorite completed cosplays, or your most popular?
Moira (from Overwatch) is hands down my favorite. It was the one that placed in the Crown! It is by far my most complex build and includes a wide variety of skills that all come together to create this amazing dark sci-fi character. I love everything from Moira's sly personality to her many many lights on her costume.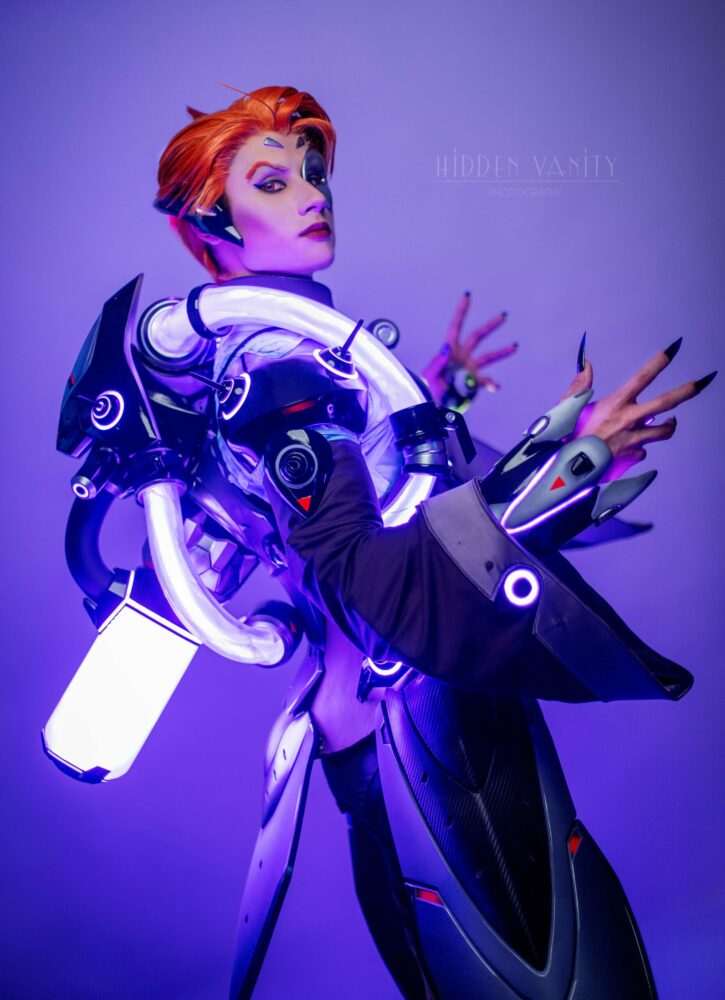 What criteria do you use to judge cosplay competitions?
Since there are such a wide variety of skills represented in cosplay, I try to go by some broad principles – I want to see a high level of skill (and "polish" in the skill), and many skills represented. My goal is to rate a build in a "complete craftsmanship" sense. Do you know how to capture fine detail? Do you know how to accentuate designs to make them "pop"? Did you create a lot of "visual interest" in your material/color/paint choices? I am looking for evidence of artistry and technique mastery.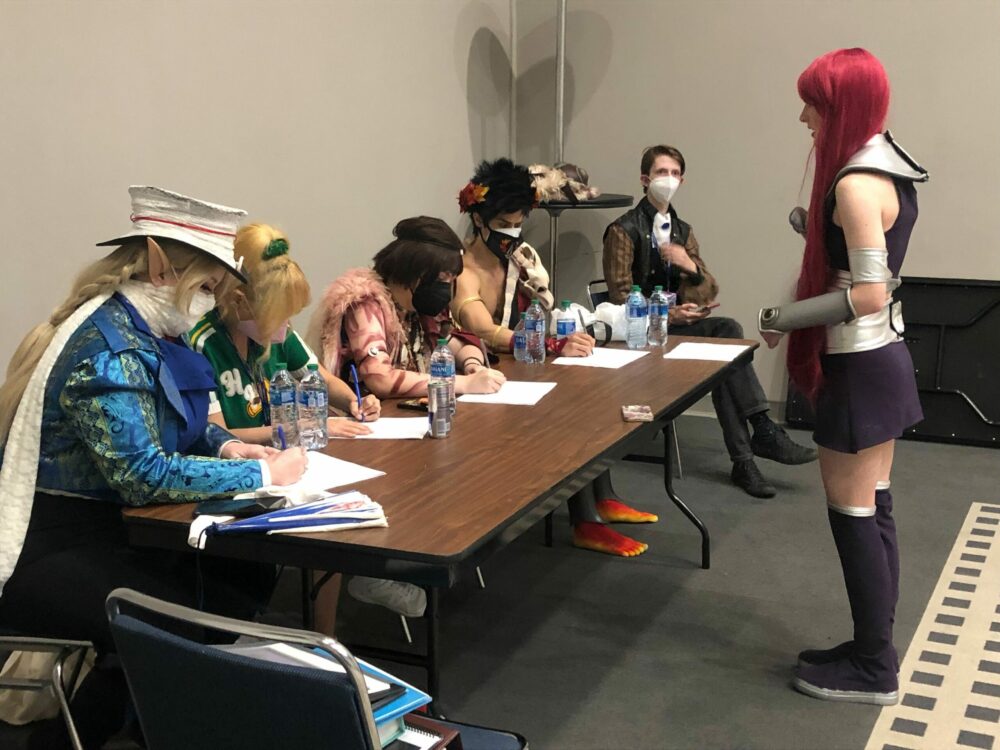 What advice do you have for cosplay judges?
Remember that everyone who has made a cosplay has poured time and energy into this build! Regardless of their skill level, this is a work of art made by a passionate individual and every cosplay is deserving of respect. Approach your evaluation respectfully and please be open to giving feedback! It's by far the best way to improve and I believe that anyone who desires to improve should be given the opportunity.
Subscribe to our newsletter!
Get Tabletop, RPG & Pop Culture news delivered directly to your inbox.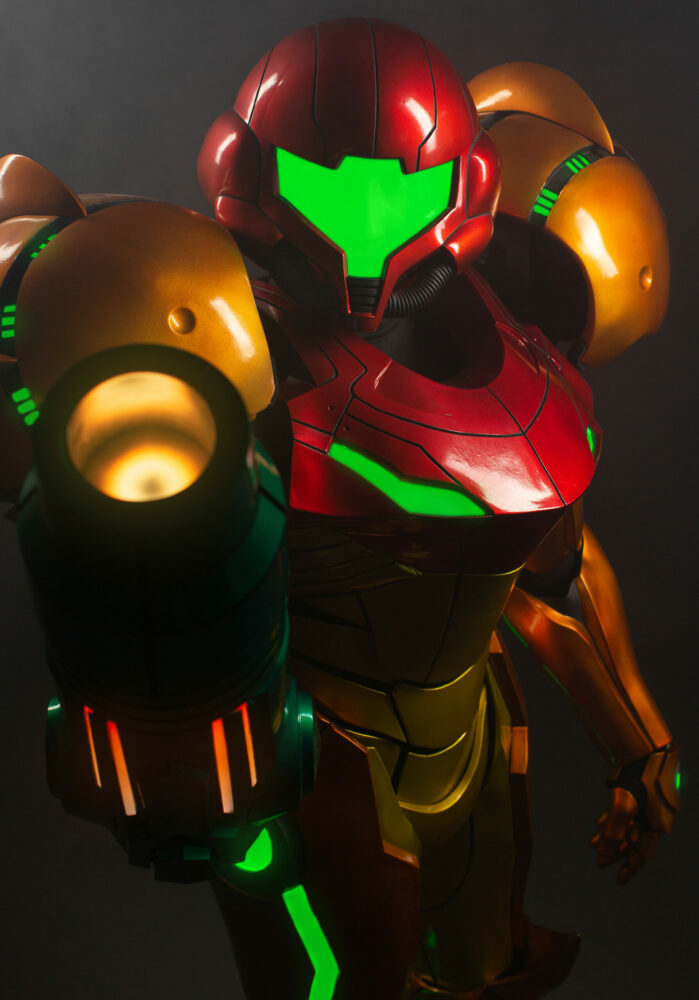 What advice do you have for cosplayers who want to compete in a cosplay competition?
Don't worry about perfection! It might be something to strive for in a long-term sense, but don't let the perfect be the enemy of the good. It will take time to develop skills, but that doesn't invalidate the work you do while you're getting there. Please be encouraged to enter whatever you've made even if there are some mistakes. It is the fastest way to improve and contests are a great time! Being backstage with the other contestants and seeing so much other work is just a treat to experience.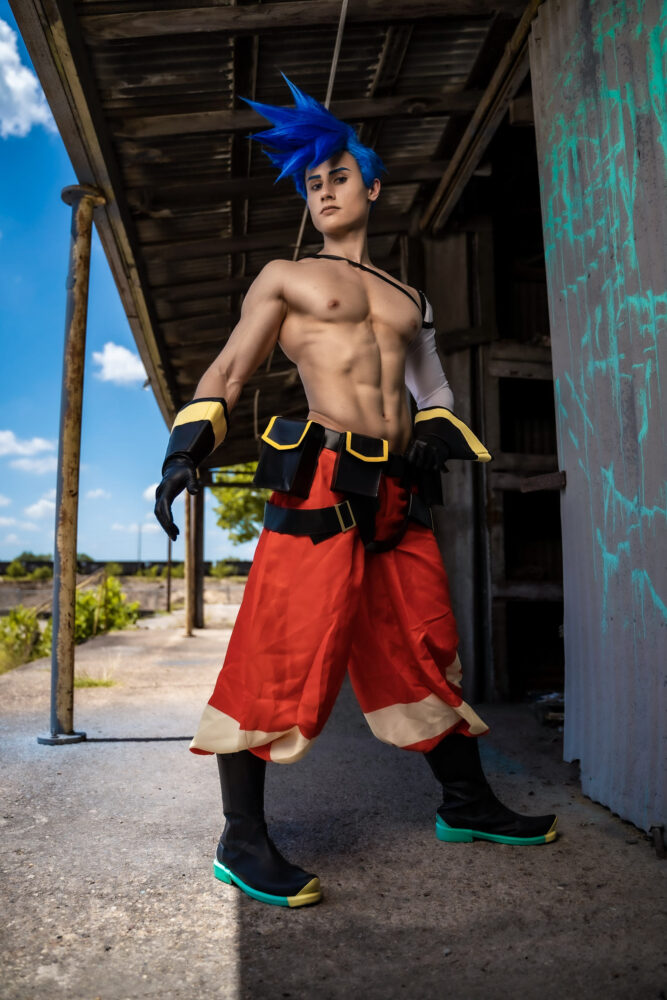 What message do you have for people wanting to break into cosplay? What have you learned in your time working in Cosplay?
Just get out there and start making stuff! I know that there is a lot to learn especially when starting out, but the only remedy is to just start getting your hands dirty. Don't be afraid to fail, expect problems to happen, but also reach out to the community for help! We're a very open, information-sharing community and we just want to help you get where you're going.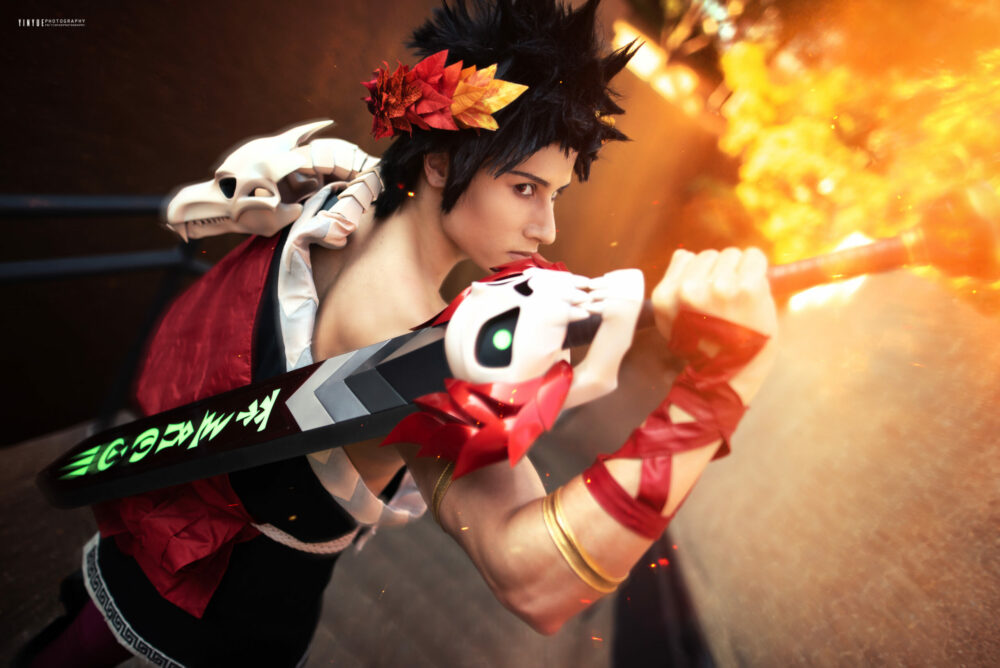 What are your social media/website links? Where can we find you?
I'm mainly on Instagram, Twitter, and Tiktok. All the same handle – @XephyrStudios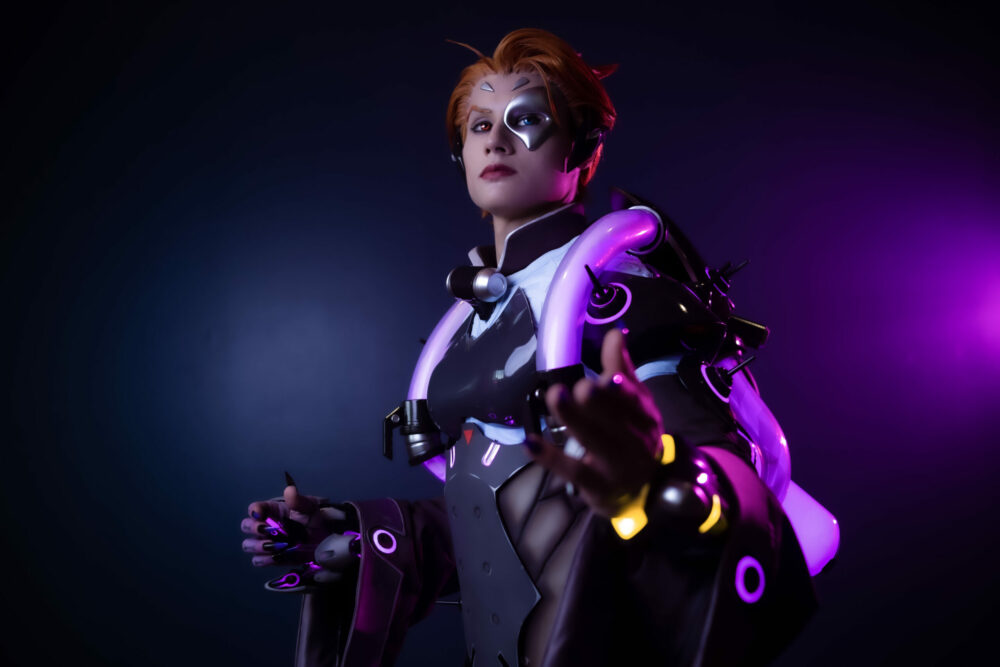 ~Join us next week for more Cosplay Coverage~
Have a Cosplay question you would like Mayhem's Muse to answer? Know a Cosplayer you'd like to see featured? Send an email here!
Learn more about Mayhem's Muse