Closet Cosplay: This DIY 'Sandman' Costume is Dreamy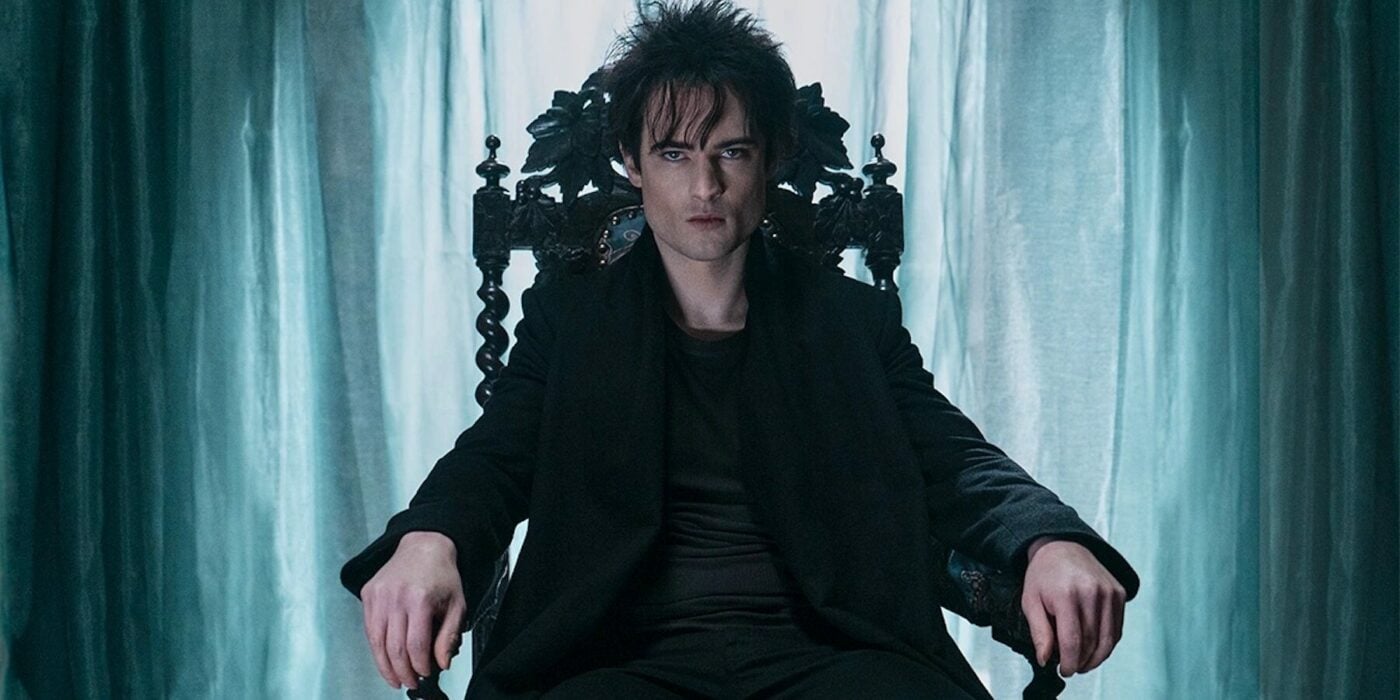 Halloween draws near! Pull out your combat boots and trench coats, it's time to get your emo on with this Sandman closet cosplay!
The Sandman is one of the most beloved graphic novel series of all time. Neil Gaiman has been on a ROLL lately, with successful film and tv adaptations of some of his most popular works. The most recent of these is Netflix's The Sandman, which tells the story of Dream of the Endless. Dreams and Nightmares do not belong in the waking world – but cosplay does. Today, we're scanning our closets and the internet for the perfect pieces to put together a Sandman closet cosplay!
The Sandman, Lord Morpheus (also known as Dream of the Endless) is the creator of all dreams and nightmares. He is a broody, conflicted character, and excellent fodder for a cosplay. Halloween is coming up, and I have a feeling that we'll see many characters from The Sandman show up this year.
We've put together a simple list of staple pieces you can find (or buy) to create your own version of Lord Morpheus!
Creating a Sandman Closet Cosplay: The Trench Coat
We have to start with the trench coat. It's the most iconic piece of garb that Dream wears in the show, and is the easiest to recognize when partnered with his combat boots. You can't have broody boy Morpheus without a swishy cloak to whirl dramatically. While many folks might have a classic black trench in their closet already (I'm looking at you, 90's grunge kids), we have some great options for a Sandman cosplay. Here is a pricier option:
There are also plenty of inexpensive options on Amazon, according to your style and cut preferences.
Creating a Sandman Closet Cosplay: The Boots
You gotta love an anthropomorphic being that can pull off a bitchen set of combat boots for every occasion. Going to battle? Combat boots. Going out to capture nightmares? Combat boots. Going through a stroll through hell to find your missing helm? Combat. Boots.
They're the everyman shoe, and we are LIVING for how well Morpheus pulls these off in every scene. Most 90's grunge kids will already have THESE in their wardrobe, but ye-olde Amazon has some easy-to-find boots. If you want to go fancy, here are some gorgeous Steve Maddens that have the signature tapered toe and matte finish:
There are some super inexpensive costume-worthy versions that can be purchased without breaking the pocketbook. These Amazon Specials will get the job done:
Creating a Sandman Closet Cosplay: The Ruby
This accessory could be skipped if you wanted, but it's much easier to find or create than the Sandman's helm. If you want to keep this cosplay simple but still recognizable, Dream's ruby is an excellent way to put some shine on the cosplay. We found this beautiful version online:
This less-expensive version will get the job done as well, but the additional embellishments are a bit… MORE in terms of appearance. Both will make passable closet-cosplay versions of The Sandman!
Creating a Sandman Closet Cosplay: The Sand Bag
Another accessory that can be included or left out, but Dream's sand is an excellent addition to a closet cosplay. Such pouches are easy to make or find, and inexpensive to purchase. We've found a very simple but pretty version on Amazon:
Throwing it All Together
Add to these standard pieces some hair gel, a black t-shirt, and some fitted jeans, and you have a LOOK. You're ready for a rock concert, a night at the club, or a step into our dreams as Lord Morpheus, Dream of the Endless. Remember to glower, to hang on the fringes of every room, and most of all don't forget to feed the pigeons.
~Join us next week for more Cosplay Coverage~
Have a Cosplay question you would like Mayhem's Muse to answer? Know a Cosplayer you'd like to see featured? Send an email here!