Miqote from 'Genshin Impact's Kamui Cosplay is Serving Advice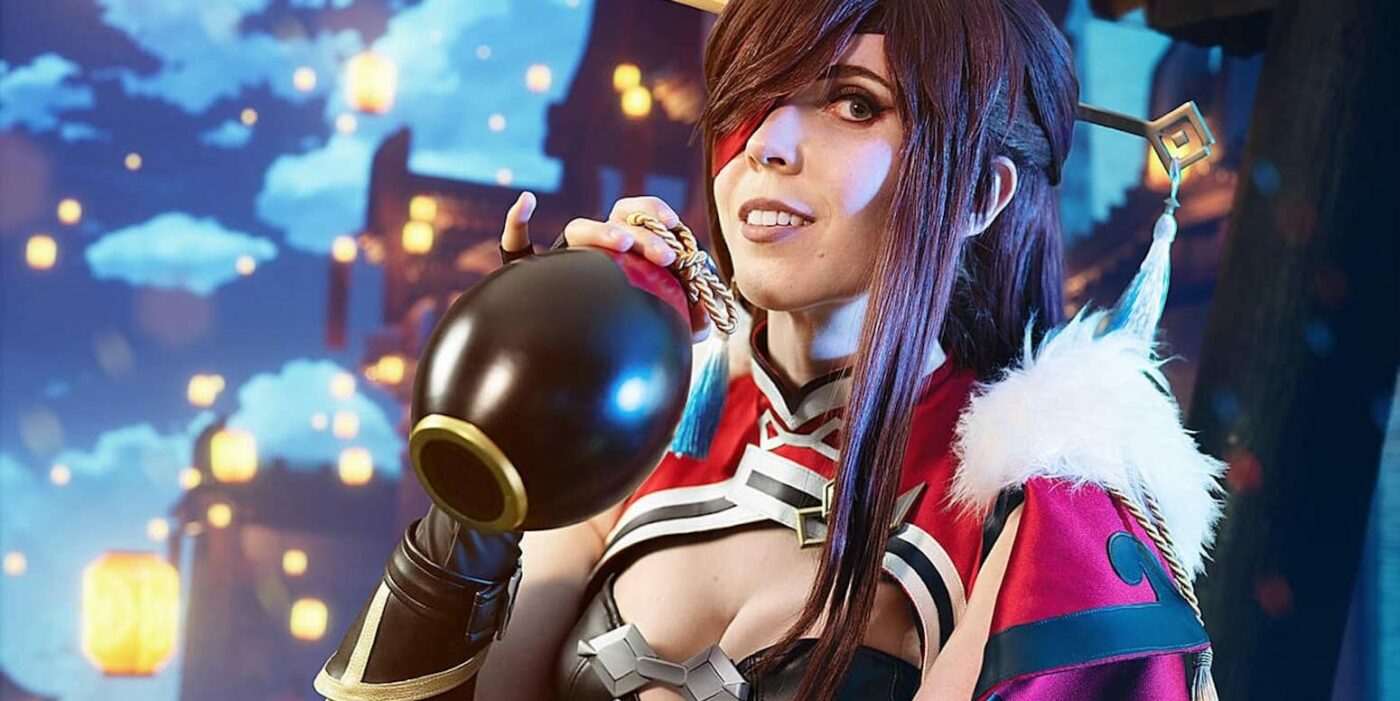 We're talking with this extraordinary cosplay educator about her experiences with this week's Kamui Cosplay interview!
There are many different paths and disciplines in cosplay. Regardless of the genre and style of cosplay people decide to study, everyone can use the advice to get them going. We love spreading the word about cosplay and boosting our community, so this week's Kamui Cosplay interview is dedicated to those who are looking for some words of wisdom.
Who is Kamui Cosplay? And more importantly, what advice does she have for cosplayers around the world?
Svetlana aka Kamui Cosplay is an internationally acclaimed content creator, teacherand costume designer from Germany. As a cosplay veteran, she creates costumes already since 2003 and even turned her hobby into a business. Over the years sheand her husband Benni published a long running series of popular instructional books, video tutorials and crafting patterns that influenced a whole generation ofcosplayers. Both love to share their knowledge and experience with the communityand always find new ways to inspire newcomers and cosplay veterans alike. Their positive and helpful attitude is one of the many reasons why they are already followed by 3.5 million fans from all over the world. Svetlana and Benni are hugely popular cosplay guests at conventions, enjoy to run highly entertaining workshops, Q&As and crafting panels. At the end of the day though, they just do what they always did, build stuff and help others.

-Kamui Cosplay Biography
What advice do you have for first-time competition cosplayers?
I think the most important part is to have fun and not to take it too seriously. Cosplay competitions are a great opportunity to hang out with other amazing artists, share ideas, and get inspired. Talk with your co-participants, compliment their work and maybe even find new friends! Then it doesn't matter if you place at all!
What does your experience as a cosplay guest look like?
I've surely attended over 150 in my 20 years of cosplay adventures. My favorite ones are Blizzcon in California, Fantasy Basel in Switzerland, and Dokomi in Germany. I'm also often invited as a guest, judge, and panelist at plenty of these events and it's always an amazing time to meet new and old friends, hang out with my online followers and share my knowledge with the cosplay community. I even once ran 6 panels in two days at Yeticon in Canada for example!
What has been the most exciting cosplay you have seen in the competition?
I've seen once a life-size Space Marine cosplay and a Protoss, both from Starcraft II. Both of these costumes were characters you would never expect to see in real life, just because of the difficulty of their design, their massive construction, and their intricate details. Still, both cosplayers were able to pull off these costumes incredible accurate and it was just like they jumped straight out of the game! It was mind-blowing to see both costumes in person and the best part of being a judge in costume competitions!
What words of wisdom do you have for cosplayers?
Cosplay is amazingly fun, a great way to meet new friends and a hobby that teaches you countless new skills. It's completely fine to start small and buy costumes or dress up with something simple for fun – no need to craft an intense armor at the beginning! Also, don't compare yourself to all those amazing cosplayers you'll find on the internet – these people cosplay for far longer than you and you'll get there as well after some time. And finally, cosplay is for everyone no matter the gender, age, body shape, skin color, etc.! It's also not a look-alike contest and is just about dressing up and having fun!
Subscribe to our newsletter!
Get Tabletop, RPG & Pop Culture news delivered directly to your inbox.
Where Can We Find Your Work Online?
Learn Cosplay with our books & patterns: www.kamuicosplay.com
YouTube – youtube.com/kamuicosplayofficial
Facebook – facebook.com/kamuicos
Instagram – instagram.com/kamuicosplay
TikTok: – tiktok.com/@kamuicosplay
Twitter – twitter.com/kamuicosplay
Facebook Community Group – facebook.com/groups/kamuicosplaycommunity
~Join us next week for more Cosplay Coverage~
Have a Cosplay question you would like Mayhem's Muse to answer?
Know a Cosplayer you'd like to see featured? Send an email here!