'Masters of Cosplay' Award Goes to This 40K Inquisitor Klosterheim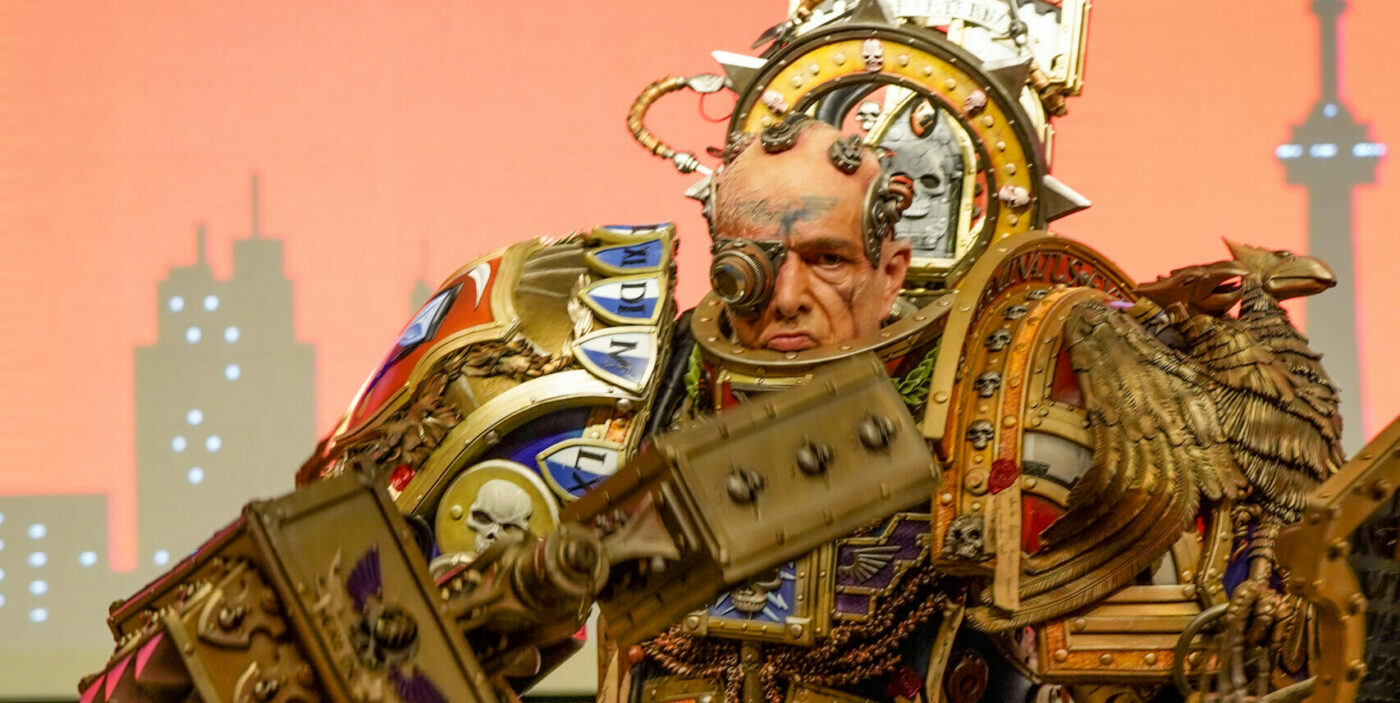 This award-winning 40k Inquisitor Cosplay brings piousness to a whole new level, bringing glory to the Emperor of Mankind!
The Inquisition is HERE, and it's here to stay! Ok sorry, not THAT Inquisition… It's Inquisitor Klosterheim of the Ordo Malleus!
Fred and Elle Designs are a cosplay duo of epic proportions. We've covered their work before at BoLS, and they've upped their game this season- taking home the top prize for the Masters of Cosplay competition. As they say, many things can inspire a cosplay build. The inspiration for this build is epic:
According to Fred and Elle, the idea for creating a full space marine armor build had been lingering for a while. "I'd been toying with making a full-sized marine but there were so many good ones already… This was the perfect solution.  Human-sized, so no stilts, I could focus on fit and details. So many details! 
I knew I needed to develop a bunch of skills and techniques to do it justice and that led to the Inquisitor in Carapace Armor as a test bed."-Fred and Elle Designs
This cosplay is a glorious construction of foam and paint master-crafting. Fred is known for his foam and painting abilities, while Elle is the master of fabrics and patterning. Even for a master crafter team like this, such an elaborate cosplay takes a massive amount of time. "I used Armorsmith to modify existing marine files to get the basic shape then really went to work. 800 hours later I had a suit that had smoke, lights, an animated Skullipede perched on my back, under armor, under the suit, and a selection of weapons." -Fred and Elle Designs
Inquisitor Klosterheim of the Ordo Malleus Cosplay, with Permission from Fred and Elle Designs
This amazing space marine cosplay build won the 2022 Masters of Cosplay award. This is a massive achievement, and we are so excited to see the love of Warhammer 40k characters growing and achieving such greatness! Congrats to Fred and Elle Designs on their well-deserved win!
Subscribe to our newsletter!
Get Tabletop, RPG & Pop Culture news delivered directly to your inbox.
~Join us next week for more Cosplay Coverage~
Have a Cosplay question you would like Mayhem's Muse to answer?
Know a Cosplayer you'd like to see featured? Send an email here!