Pop Culture News & Trailers: 'Berserk', 'Dragon Age', 'Constantine 2', and More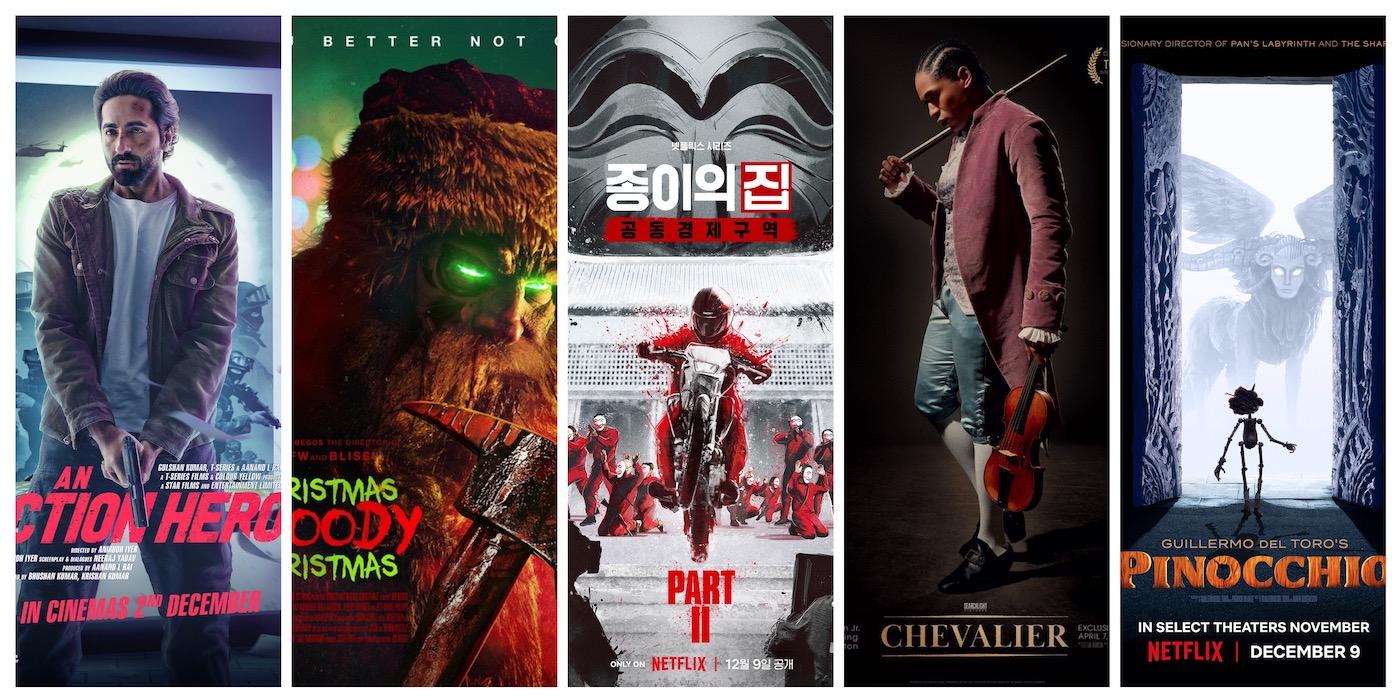 There have been a bunch of pop culture news, announcements, and new movie and TV trailers this week. Let's catch up, shall we?
Pop Culture News
---
New Movie & TV Trailers
Our Universe – Netflix November 22
"From BBC Studios and narrated by Academy Award-winner Morgan Freeman, comes this unprecedented six-part series, an epic tale 13.8 billion years in the making."
An Action Hero – Theaters December 2
"Ayushmann Khurrana revisits his 10-year-long journey in the Indian film industry and breaks down his most iconic characters in movies like Vicky Donor, Andhadhun, and Chandigarh Kare Aashiqui."
December 9th  – So Much Stuff on One Day
Dragon Age: Absolution – Netflix December 9
"Fear. Guilt. Pain. Can Miriam push aside her feelings to complete her mission – or will the trauma looming over her past finally catch up with her? Nothing is absolute. Based on BioWare's video game franchise Dragon Age, Dragon Age: Absolution explores mature subjects concerning freedom, power, and corruption set against the backdrop of adult animation."
Guillermo del Toro's Pinocchio – Netflix December 9
"A story you think you may know… but you don't. Set during the rise of Fascism in Mussolini's Italy, the film is a story of love and disobedience as Pinocchio struggles to live up to his father's expectations."
Subscribe to our newsletter!
Get Tabletop, RPG & Pop Culture news delivered directly to your inbox.
Money Heist: Korea Pt. 2 – Netflix December 9 
"The series narrates a genius strategist and his talented crew — composed of top-class thieves — attempting to pull off an unprecedented heist in the Korean Peninsula. The story portrays unexpected twists and turns as the crew stage a hostage while facing inexplicable challenges. All eyes are focused on the background and definition behind the title Joint Economic Area." – Watch Part 1 on Netflix
Christmas Bloody Christmas – Shudder December 9
"It's Christmas Eve and fiery record store owner Tori Tooms just wants to get drunk and party until the robotic Santa Claus at a nearby toy store goes haywire and makes her night more than a little complicated. Santa Claus begins a rampant killing spree through the neon-drenched snowscape against a backdrop of drugs, sex, metal, and violence."
Debuting Next Year
Chevalier – Theaters April 7
"Inspired by the incredible true story of composer Joseph Bologne, Chevalier de Saint-Georges. The illegitimate son of an African slave and a French plantation owner, Bologne rises to improbable heights in French society as a celebrated violinist-composer and fencer, complete with an ill-fated love affair and a falling out with Marie Antoinette and her court."