Dance Your Way Into The New Year With This Dazzler Closet Cosplay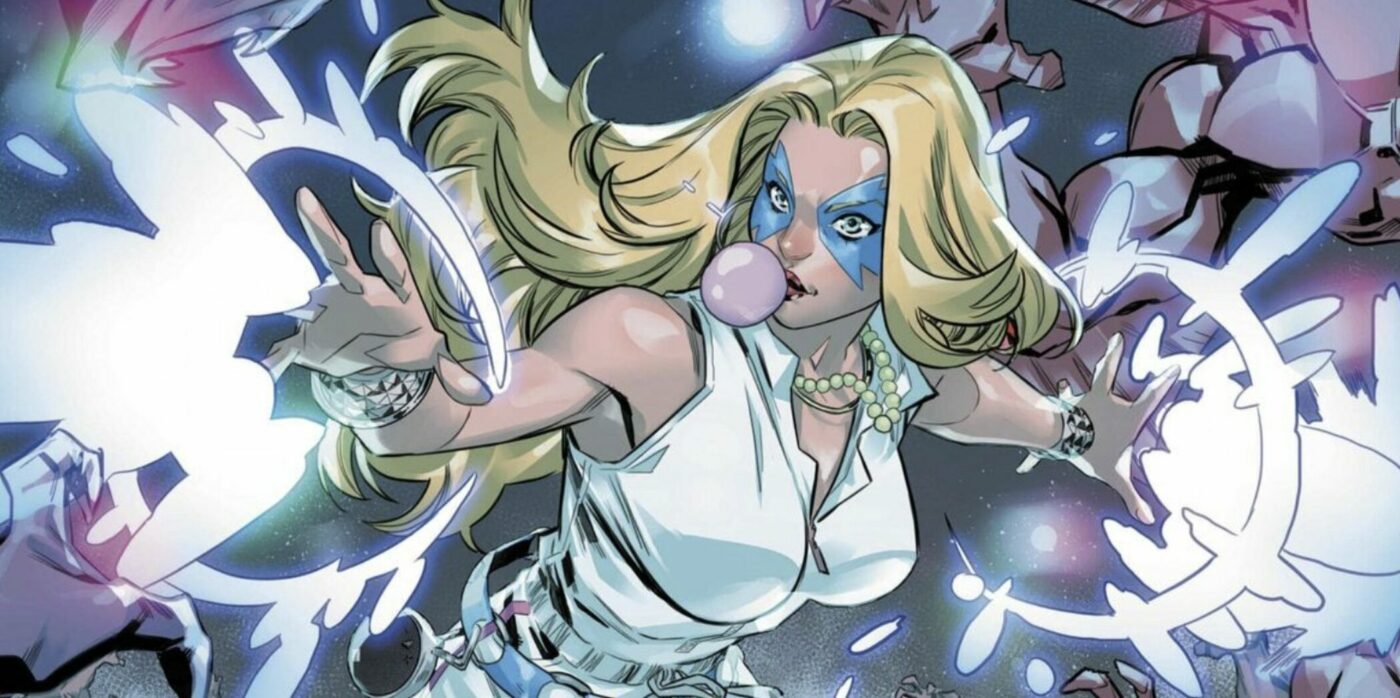 There's no better cosplay to disco dance in than a stellar Dazzler Closet Cosplay!
One of the most exciting developments of recent seasons is the resurgence of skate culture. From roller derby to Olympic skating, skaters are popping up in all manner of pop-culture venues. We're celebrating the need to skate and our love of comics today with this tribute to the disco-dancing, jam-skating queen herself. Check out this Dazzler closet cosplay!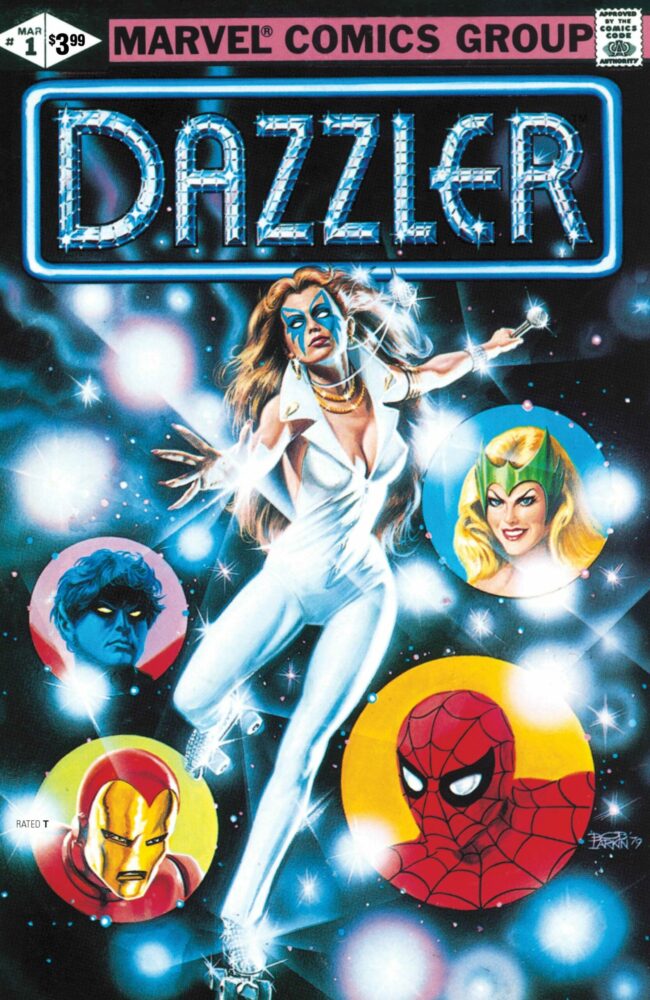 Here at BoLS, we have a weekly staff meeting where everyone discusses their pitches for articles, topics, and characters to cover. When we were considering the best cosplay to ring in the new year, it was a hands-down, unanimous vote for The Dazzler. This stellar lady is an unsung hero we can't get enough of.
We covered some gorgeous Dazzler cosplays earlier this year, and we're wrapping up our closet cosplay inspiration with a make-your-own version of her iconic look. Whip out your microphones and blue face paint, and throw some curlers in your hair- it's time to do it up disco!
Dazzler Closet Cosplay: The Bodysuit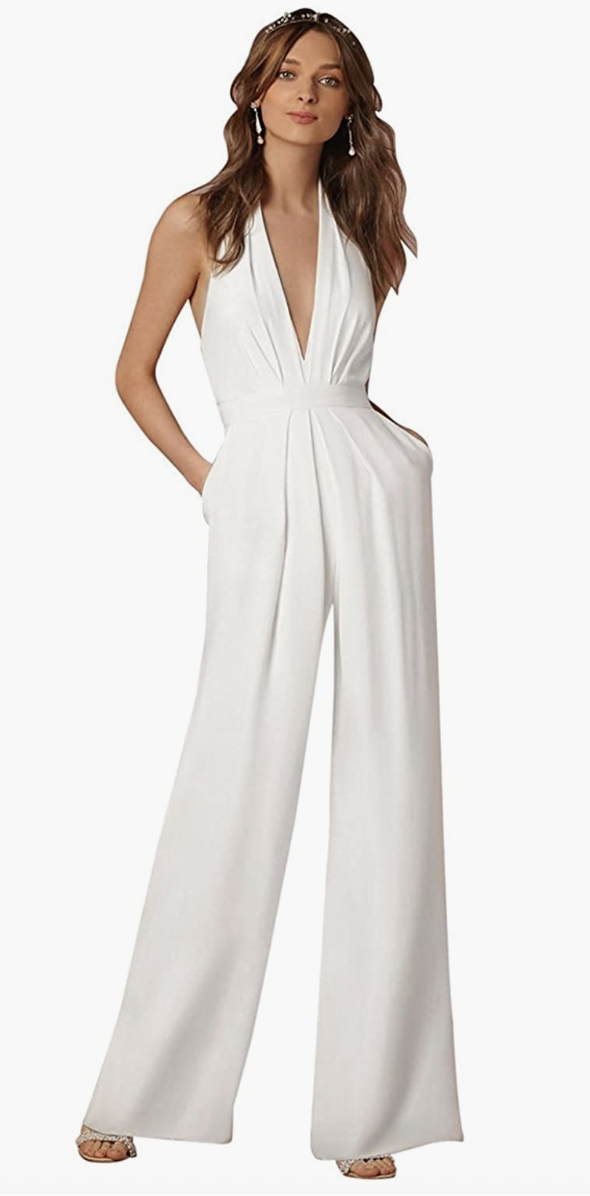 If you want a relaxed take on Dazzler that will fit in for any holiday party, this elegant, chic body suit is just the ticket. It's simple and classy – and can be repurposed for a myriad of different occasions.
---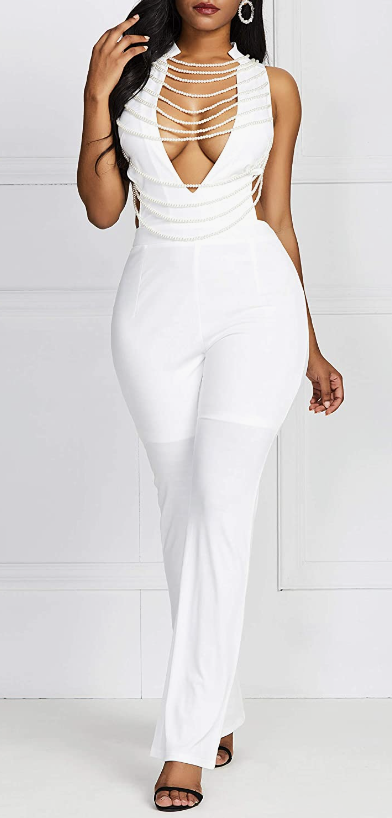 Want to dress it up more fierce? This low-cut, flashy number steps the look up a few notches. From the club to center stage, this look will stop anybody in their tracks.
---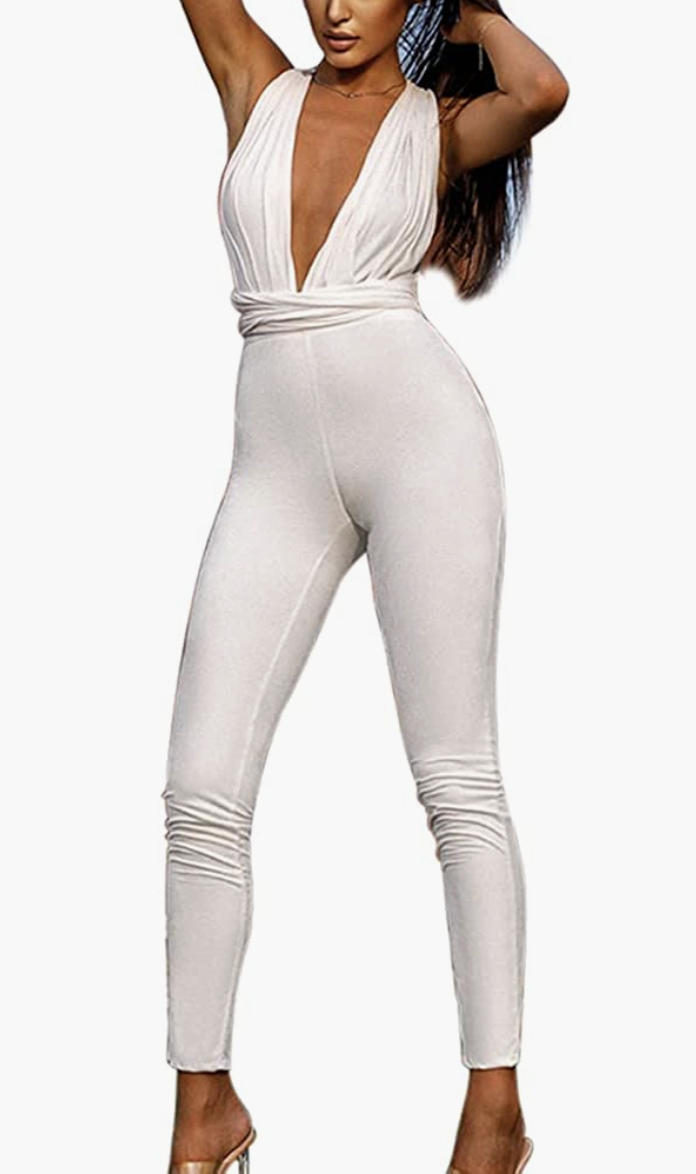 This bodysuit comes in both silver AND white- so if you want something with a bit more color, or that can be used in different ways, this is an excellent addition to your closet! Regardless of which bodysuit you choose, your Dazzler closet cosplay look is on its way to fame!
---
Dazzler Closet Cosplay: The Skates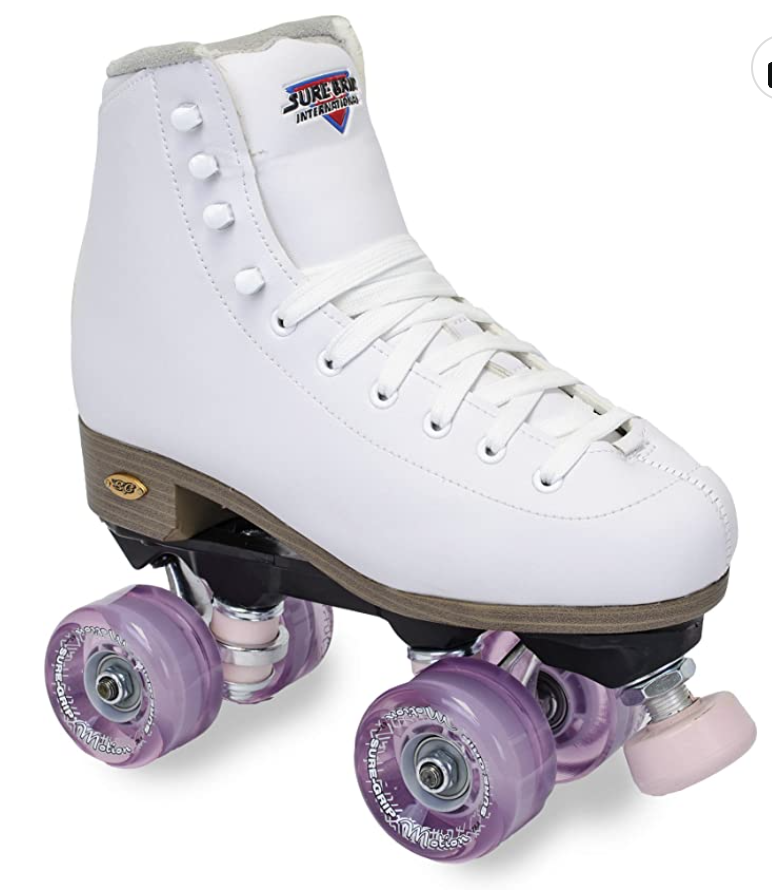 If you're bold (and have the balance) enough to rock some rollerskates with your Dazzler cosplay, you can't go wrong with a Riedell. They're a classic for a reason. The all-white look makes for a great neutral base, and you can always go back and paint over them later to change up the look! Make sure that you get wheels that are appropriate for the venue you'll be in: you need different wheels for indoor versus outdoor skating.
---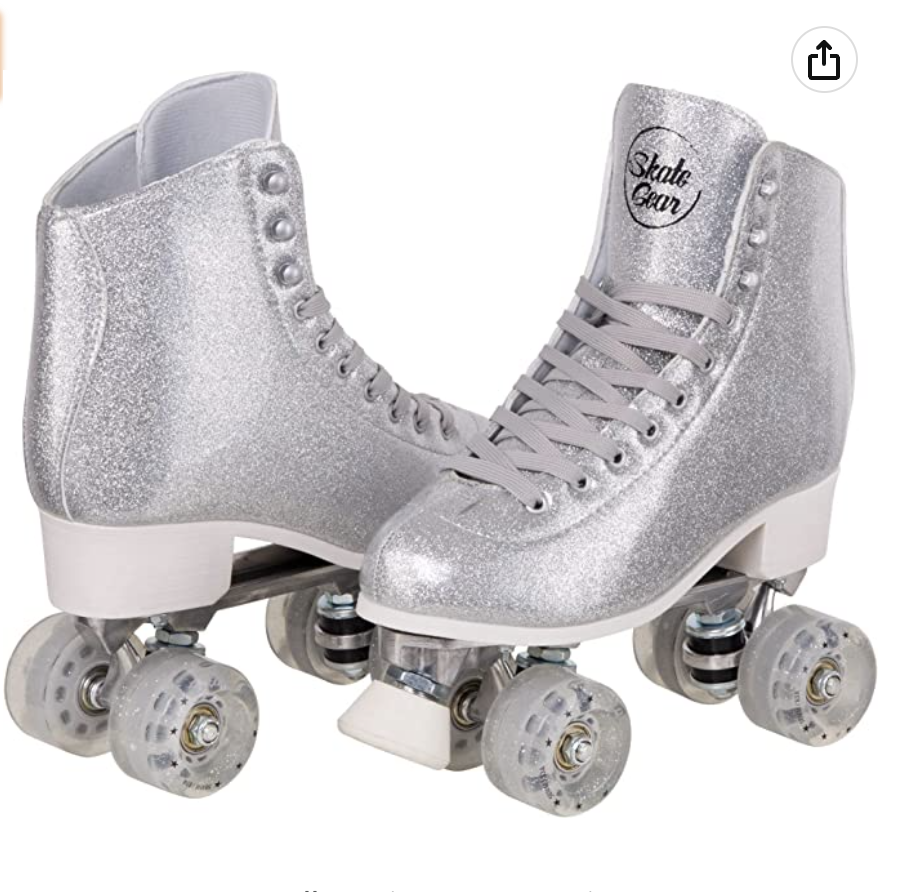 If you want to step up the skating with something flashier, you can't go wrong with disco glitter silver! The silver accents make the cosplay pop in a bold way.
---
Dazzler Closet Cosplay: The Boots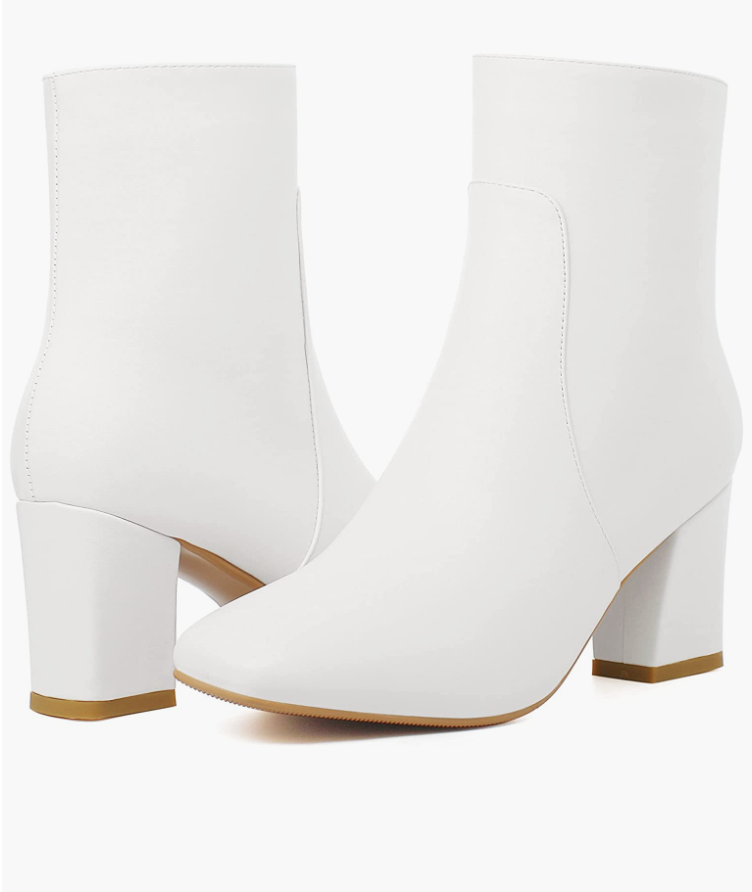 If skating your way onto the scene is a bit too blonde and ambitious for you, a disco boot is an excellent alternative. Classy and sassy, these boots a cute and comfortable with their low heel- you can walk in them all night! If you don't already have a white or silver heel or boot in your closet, consider adding these to your wardrobe!
---
Dazzler Closet Cosplay: The Bracelets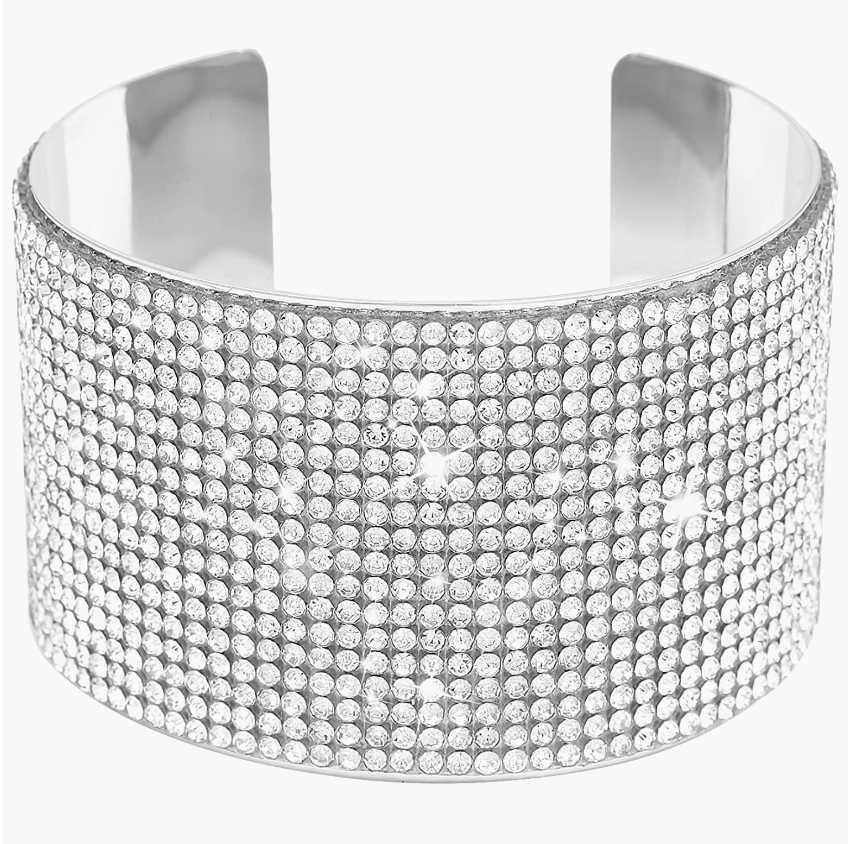 Last but not least, no Dazzler cosplay would be complete without the bling! Silver bangles or a bold cuff bracelet are the way to lock in your look. Silver jewelry goes with just about anything, so these are excellent pieces to snag. Suit up and rock on, cosplayer!
---
Oh hey! BoLS might make a little dolla-dolla if you decide to buy these items. We need that money to buy some new Moxi rollerskates for this weekend's disco jam session. Don't judge, have you seen how fabulous those Moxies are?!?! Thanks in advance for helping us reach our goals!
~Join us next week for more Cosplay Coverage~
Subscribe to our newsletter!
Get Tabletop, RPG & Pop Culture news delivered directly to your inbox.
Have a Cosplay question you would like Mayhem's Muse to answer?
Know a Cosplayer you'd like to see featured? Send an email here!