Dazzler Cosplays Dance Their Way Onto The Scene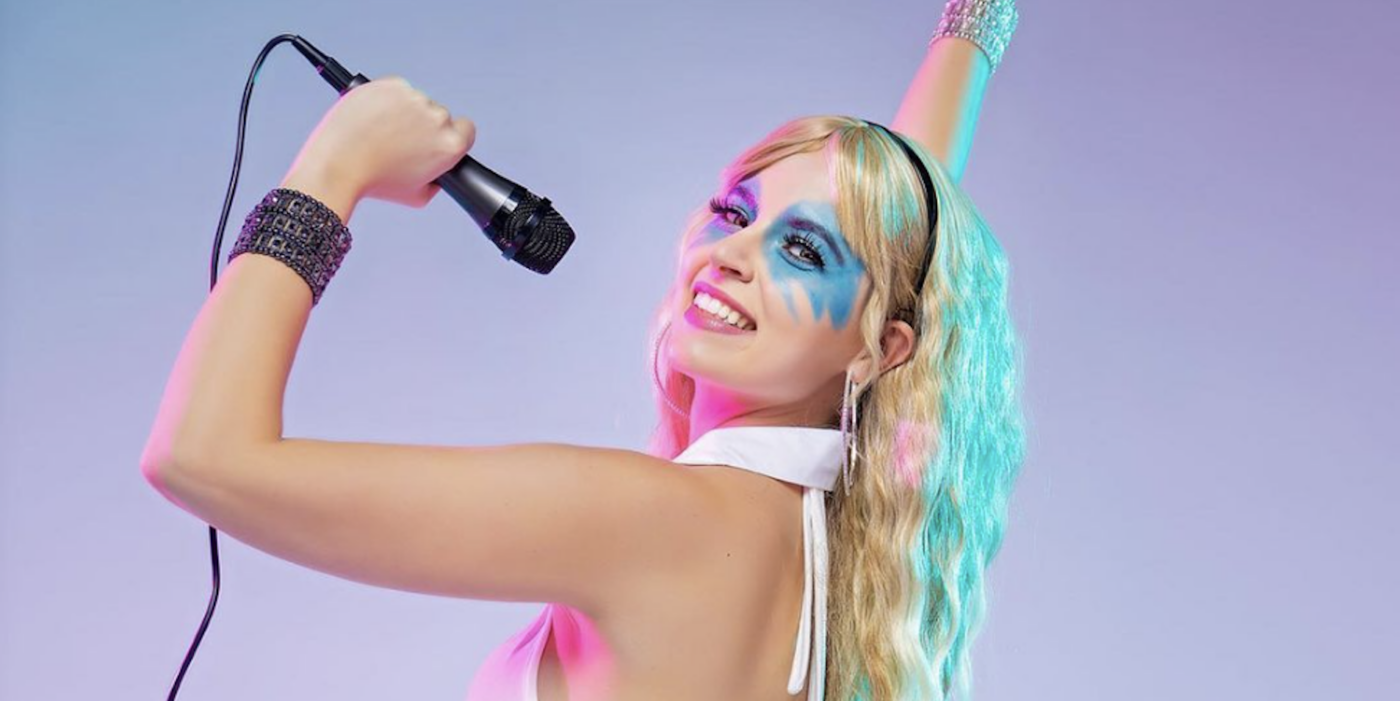 This Disco dancing superhero brings the light and the noise in today's Dazzler superhero Cosplay feature.
The coterie of Marvel superheroes is vast and diverse. For every theme under heaven there is a corresponding hero- right down to the disco dancing, rollerskating pop-star known as The Dazzler. This week we're celebrating some shining stars of Dazzler Cosplay!
Alison Blaire, known as The Dazzler, has an unusual origin story. She was developed as a cross-promotional initiative between Casablanca Records and Marvel Comics. She was commissioned as a disco singer, and that aesthetic has lingered long past the collaboration between Casablanca and Marvel. Dazzler has evolved to other musical genres over time, but today we're paying homage to her roots.
Dazzler's original art concept is stunning and indicative of the disco days. She has a white bodysuit, flashy heels and/or rollerskates, and some WILD blue face paint. Partner this with her iconic microphone and disco ball, and you have a PARTY.
Cosplayers have taken some creative license with Dazzler cosplays. some feature the white jump suit and simple but impactful details, and others have taken it to the next level. Cheyenne Jaz Wise in particular has leaned into the disco diva vibe, harkening back to Donna Summer with her glittery disco ball suit and gorgeous 1970's hair. Regardless of how she is cosplayed, Dazzler is a fun, flirty, and very nostalgic character from the Marvel annals. We hope you party hard with these Dazzler Cosplays!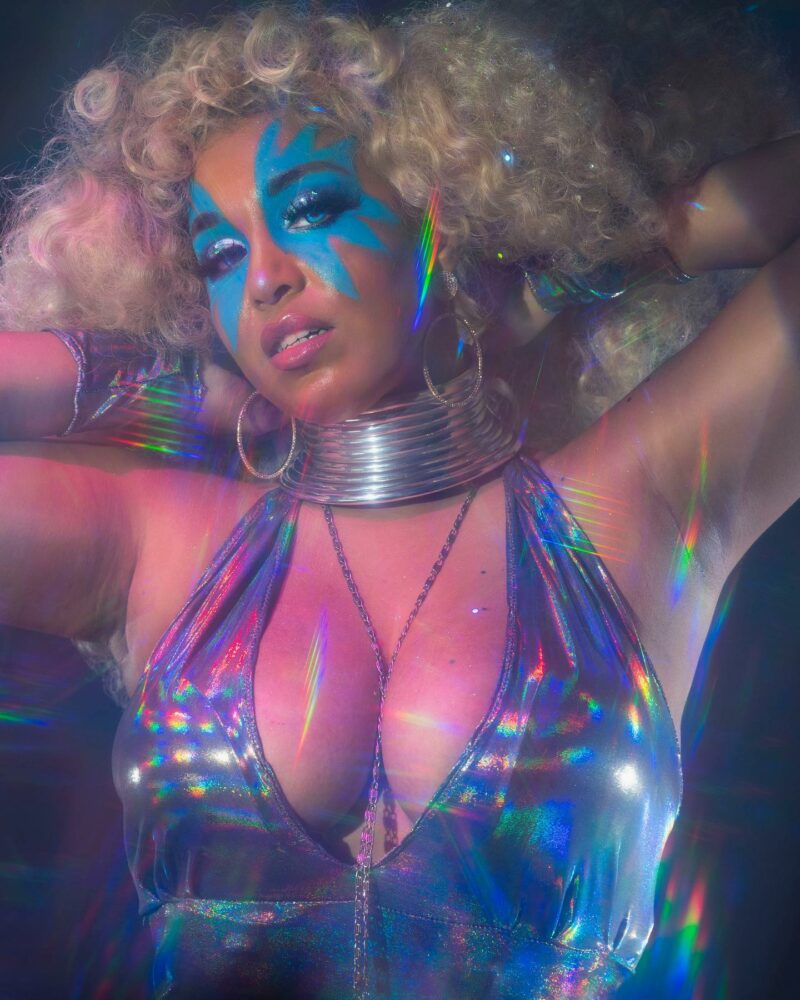 Dazzler Cosplay by Katy Mor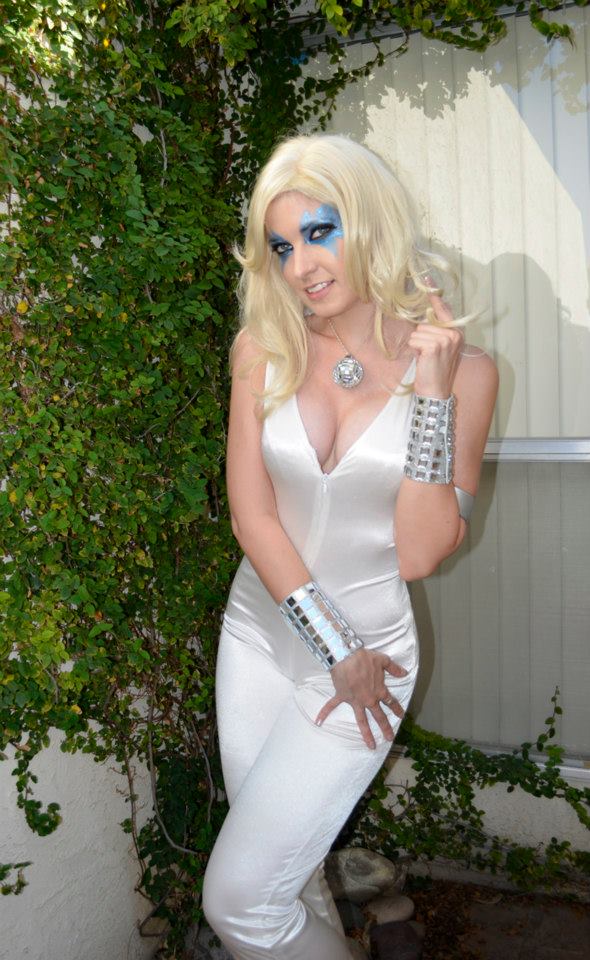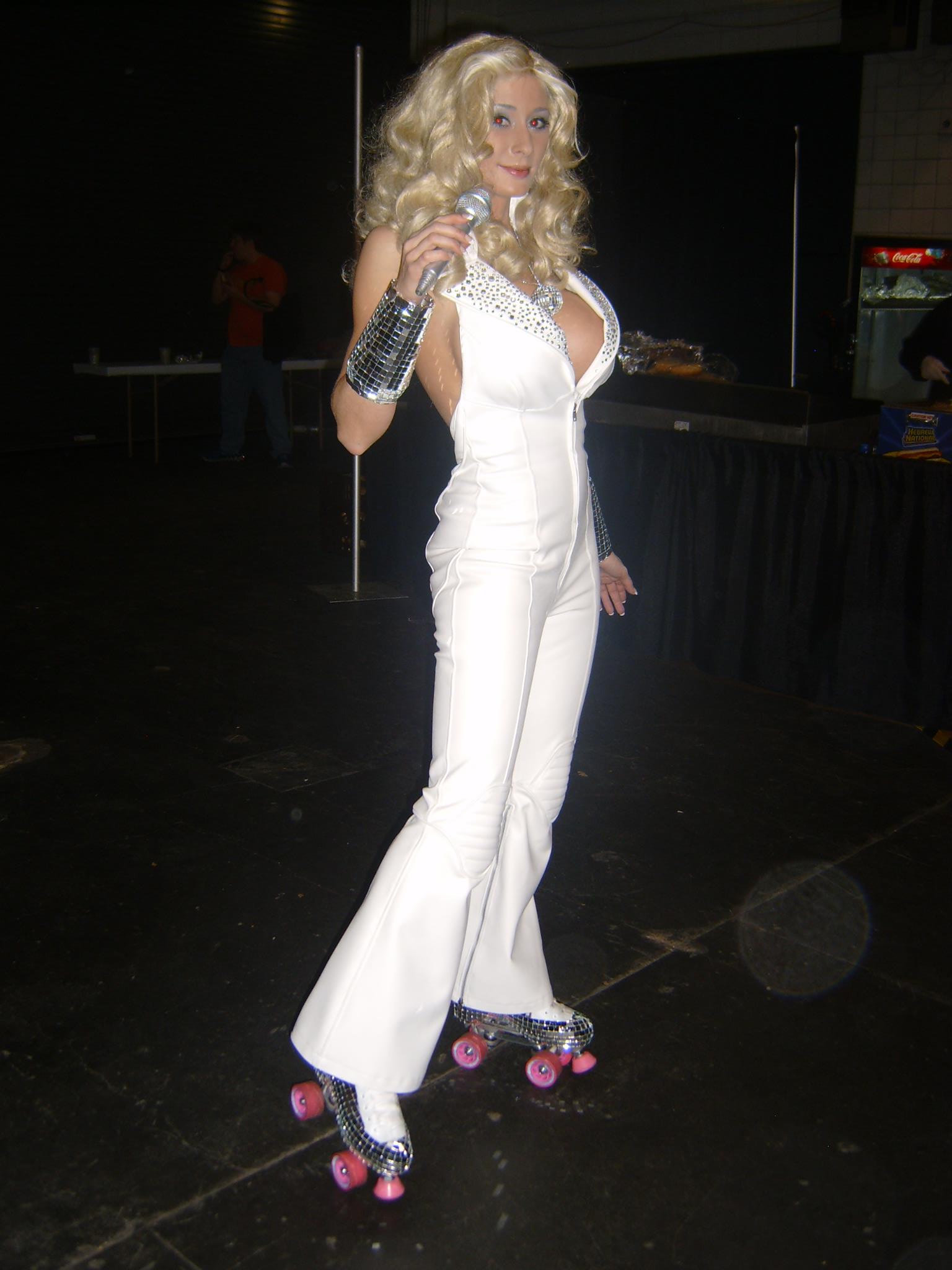 ~Join us next week for more Cosplay Coverage~
Have a Cosplay question you would like Mayhem's Muse to answer? Know a Cosplayer you'd like to see featured?
Learn more about Mayhem's Muse