Everything We Know About Charlie Cox's MCU 'Daredevil' Series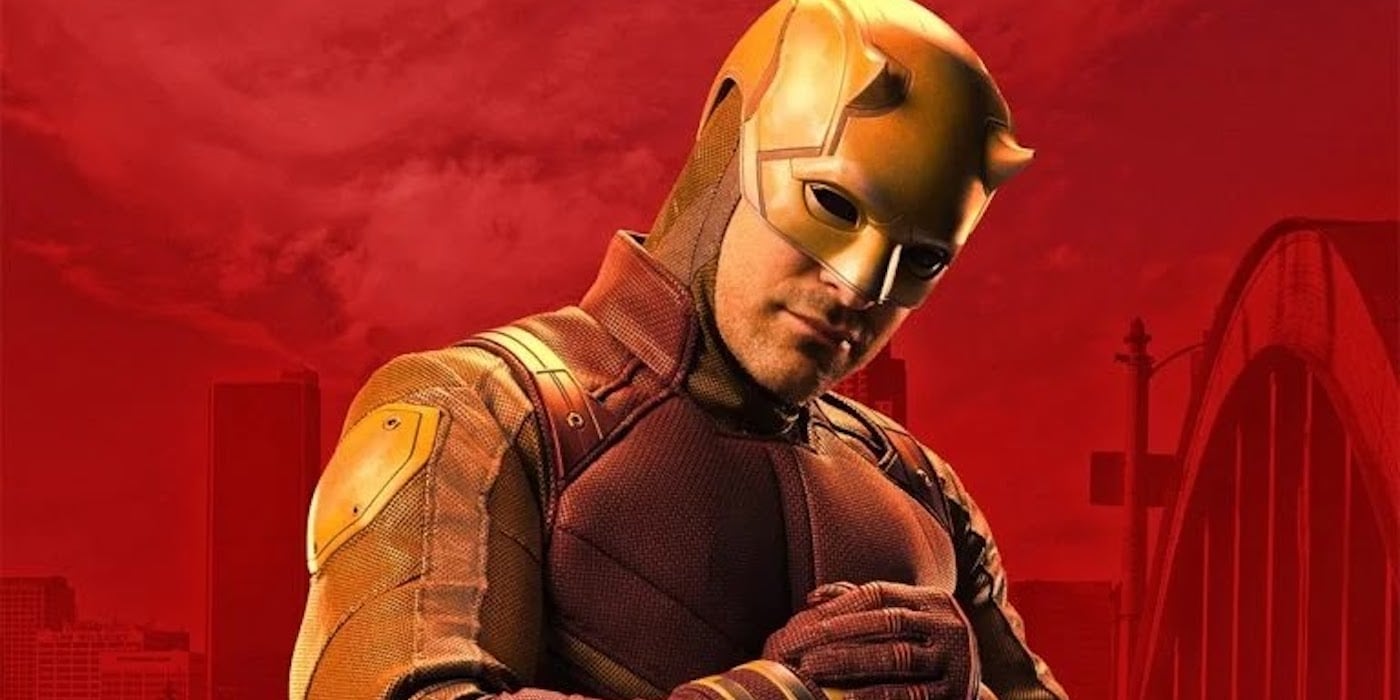 The crime-fighting devil from Hell's Kitchen is back and joining the MCU with a new (and less gory) series Daredevil: Born Again.
Charlie Cox has already given us a dark, violent Daredevil series in Netflix's Defenders Saga. Now we've seen him reappear in Spider-Man: No Way Home and She-Hulk, now in his new yellow costume. We've gotten little tidbits about the upcoming series thanks to Cox's various interviews – here's everything we know so far.
Is Daredevil: Born Again the MCU's New Procedural Show?
Charlie Cox is very into the idea of playing Matt Murdoch the lawyer. To beef up for the role, he's re-reading Daredevil comics and starting to prepare for the role physically. He told GQ –
"I think because of the number of episodes they've committed to, there'll be a heavy influence of courtroom stuff — Matt Murdoch the lawyer in the new show. So I'm heavily focused on researching that area of this character, and his life. It was one of the areas we didn't do a huge amount [of] exploration around before."
Of course, that leaves a few questions about the future of She-Hulk: Attorney at Law season 2 – like "will it happen?" And "how will Daredevil be different tonally?" Is Disney building its own MCU lineup like NBC's lineup of Law & Order series? Daredevil is also set to appear in the Echo series.
A Variant, You Say?
Since Matt Murdoch's first appearance in the MCU, fans have wondered if about the multiversal connection between this Matt and the Matt from the previous Daredevil show on Netflix. Cox told the UK-based site i News:
"I don't think it's a different character. I just think it's maybe a different period of his life. I don't think my interpretation will change – they hired the same actor. We're saying this is a whole new… era, or variant?"
Did he mean to use the word "variant"? As in the variants we learned about in Loki? Cox says that he hasn't read a script yet, so he may just be speaking off the cuff. But that's interesting…
Cox also told i News that fans shouldn't read too much into the series title. It does share a name with a comic book title by Frank Miller. That story, which Cox says to never-you-mind, revolves around the hero coping with his secret identity being exposed and Kingpin on the hunt for the vigilante.
Less Blood, More Bar (Association)
Cox hasn't hesitated to share thoughts and approaches to playing Matt Murdoch again. The actor told NME more about his excitement when it comes to exploring Murdoch's position as a lawyer. And when it comes to drawing on the dark, brooding tone of the Netflix show, Cox suspects that the show might be a little less on the bloody side.
"My opinion is this character works best when he's geared towards a slightly more mature audience," Cox told NME. "My instinct is that on Disney+ it will be dark but it probably won't be as gory. I would say to [people hoping the Disney+ show copies the Netflix show], we've done that. Let's take the things that really worked, but can we broaden? Can we appeal to a slightly younger audience without losing what we've learned about what works?"
The show is set to run for a whopping 18 episodes, making it the largest Disney+ project so far. It begins filming this February and will be filming until December. Hopefully, we're full speed ahead for a show premiere in 2024.
Subscribe to our newsletter!
Get Tabletop, RPG & Pop Culture news delivered directly to your inbox.