'World of Warcraft' Cosplayer Brings Alexstrasza to Life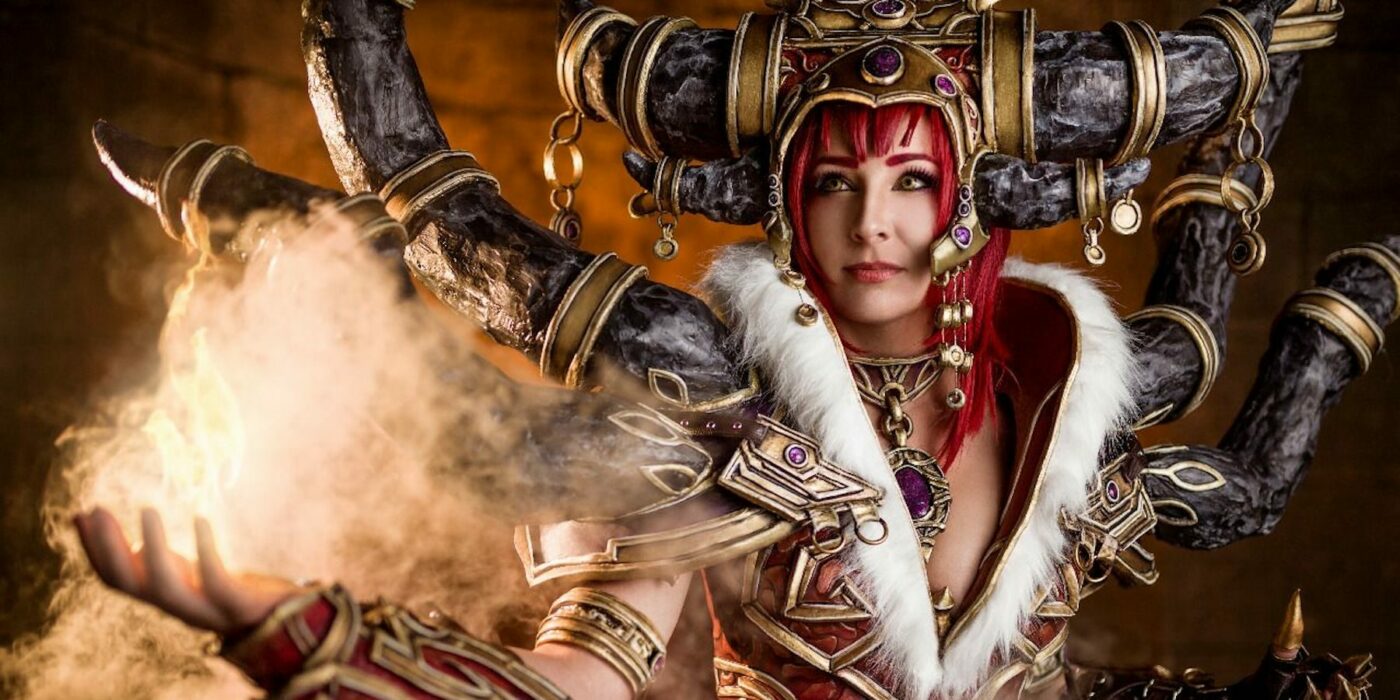 We're talking Worbla and high fantasy today with Alexstrasza cosplayer Inaste.
When searching through Instagram for cosplays and new ideas, I came across an artist with a HUGE dynamic range and love for high fantasy characters. Her work with Worbla looks like it popped right out of the silver screen, and I knew I had to interview her to learn more about her work. From casual fantasy fan to expert constructionist, her work is inspirational and vivid. We're talking cosplay, construction, and inspiration with the World of Warcraft cosplayer known as Ináste!
How did you get your start as a World of Warcraft cosplayer?
I first got in contact with cosplay when some of my friends, who were cosplayers at that time, wanted me to join them at a convention. I got really inspired by seeing so many people who made their own costumes and wanted to start on my own right away. That's why I started my first cosplay in 2015 which was the Beritra Gunner from Aion and my first armor right after that which was from Aion as well. It was really chaotic because I had no clue about anything and basically just improvised everything. But that's always been the thing that kept me going – to find solutions for things that seem impossible and bring your favorite characters and artworks to live.
What is your favorite type of cosplay work to do?
That's definitely working with Worbla and painting.
What are your favorite completed projects?
My favorite project was definitely my Segita Hunter, I think it's also my most popular. Also, the construction of my demonhunter was super fun because it was just huge and something completely different from what I usually do.
What kind of games do you play? Videogames? Tabletop? Wargames?
I love playing Videogames, especially Shooter on PS4, and used to play a lot of MMORPGs like Aion in the past.
What conventions do you attend? Have you guested/spoken on panels/competed in contests?
At the moment, I don't have any plans for conventions I want to visit, but I really love conventions with some nice scenery and plants. I have competed in a couple of contests at EpicCon, RPC, and Gamescom but haven't had nice experiences so far, even though I won prizes. To me, it is more about having fun and enjoying a convention with friends instead of waiting all day in line with rushed cosplay prep.
Subscribe to our newsletter!
Get Tabletop, RPG & Pop Culture news delivered directly to your inbox.
Who are your cosplay inspirations? Whose work do you admire or aspire to?
I admire Kamui and Benny for sharing so much of their knowledge and support for the cosplay community. Also, their work is super clean and perfect. For Worbla works I am a huge fan of Koraaia Cosplay and Yosuii Cosplay. For sewing and embroidery works, I really adore December Cosplay and Sparky Cosplays. All of the guys I named put so many details and love in their cosplays that it always puts a smile on my face to see more of their works and just makes me want to start on my own stuff right away.
What message do you have for people wanting to break into cosplay? What have you learned in your time working in Cosplay?
Just get started and try out what's best for you. Everyone has to find their own way of doing their things and what they are good at. For me, that's definitely Worbla (I just don't get along with sewing machines). What I've learned most is to trust in my gut instincts. They never let me down.
What are your social media/website links? Where can we find you?
Facebook: Ináste
World of Warcraft Cosplayer Photographers:
Alexstrasza by A.Z. productions cosplay photography
Demonhunter by EOS Andy
Gladiator from Aion (purple one with plants) by A.Z. Productions cosplay photography
Purple one with a fireball by Christian Anders Photography
~Join us next week for more Cosplay Coverage~
Have a Cosplay question you would like Mayhem's Muse to answer?
Know a Cosplayer you'd like to see featured? Send an email here!