Lady Death Cosplay is a Goddess in Disguise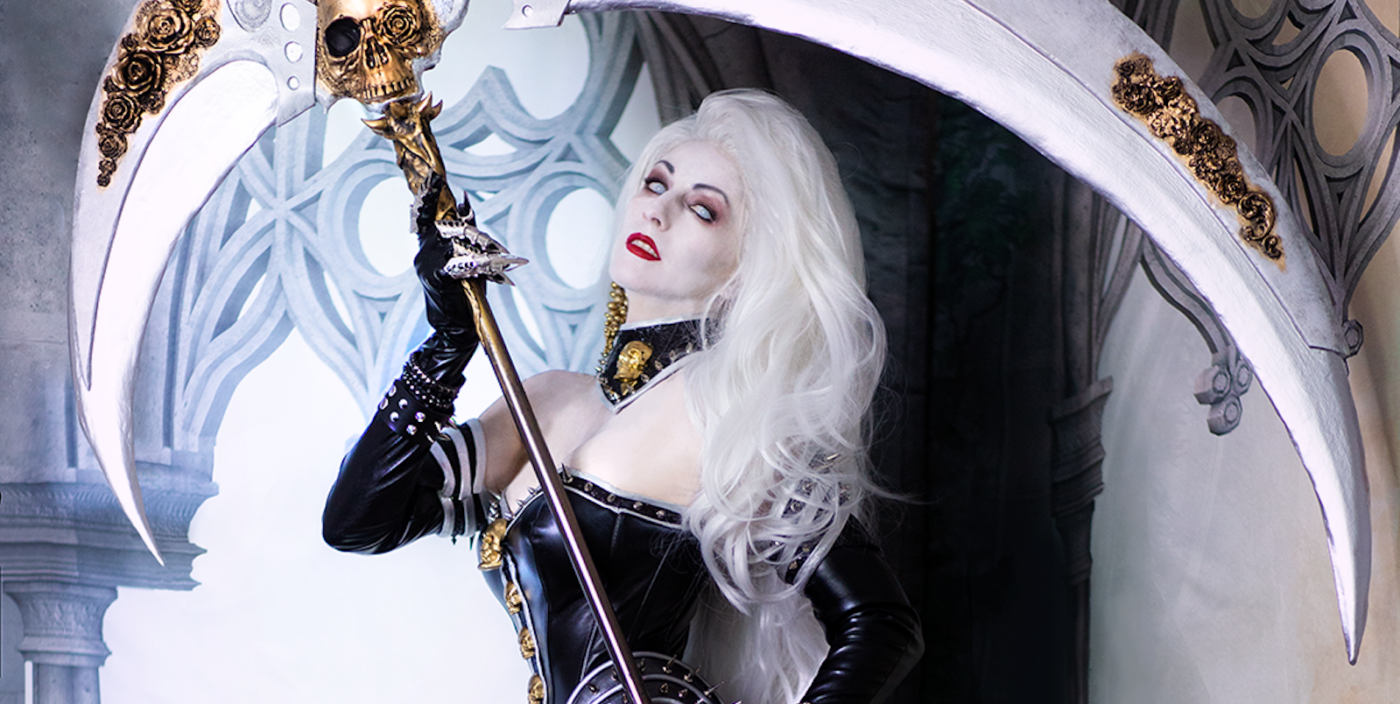 From troubled hallucination to Hell's Queen, this Lady Death cosplay rules!
Lady Death is a character who has overcome (and succumbed to) many evils in her day. Her life on earth was fraught with peril. Her time in Hell was worse, leading to her violent takeover. Through her journey from humanity to godliness, Lady Death conquers all and reigns supreme. From the comic pages to the movie screen, this character has struck fear and longing into the hearts of many. This week we're showcasing a gorgeous cosplay that looks like it popped right off the pages of Brian Pulido's comic pages.
Creating the Cosplay
Cosplay creator AmazonMandy has taken on the mantle of Lady Death in this week's cosplay feature. She has an affinity for glamorous, goddesslike characters, and this Lady Death is no exception. Her larger-than-life scythe is an impressive feat of cosplay construction. She constructed a gorgeous corset that provides ample coverage while giving a range of motion.
The skulls and floral details on the scythe and bodice make this look as glamorous as it is fierce. Throw in her gorgeous red satin train, and this is a regal look fit for queens. If you like what you see here, you can commission a gorgeous cosplay from AmazonMandy on her website.
Lady Death Cosplay with permission by AmazonMandy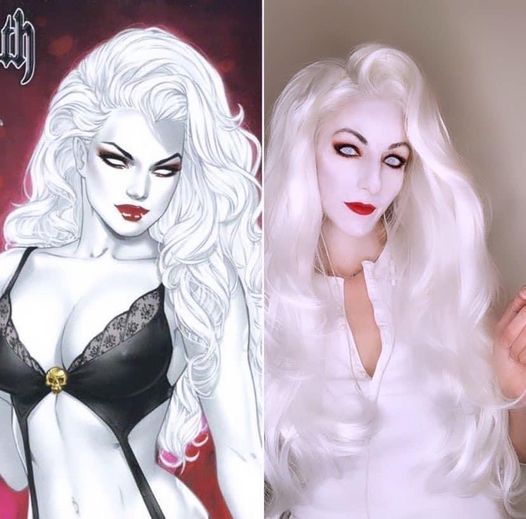 "I mostly chose this particular design of Lady Deaths over others due to the amazing Scythe prop, this was based on a cover art by Jen Broomall! I made the scythe from 5 different types of foam so it's lightweight, and it breaks down into 3 parts to make traveling with it easier! The costume itself is faux leather and taffeta. One thing I have learned is white is one of the hardest colors of bodypaint to get an even cover with! Whether airbrushing or using cream based paints, it's REALLY tough!!!"
~Join us next week for more Cosplay Coverage~
Have a Cosplay question you would like Mayhem's Muse to answer?
Know a Cosplayer you'd like to see featured? Send an email here!
Subscribe to our newsletter!
Get Tabletop, RPG & Pop Culture news delivered directly to your inbox.