Long Live the Empire With This 'Warhammer Fantasy' Lady Protector of Talabheim Cosplay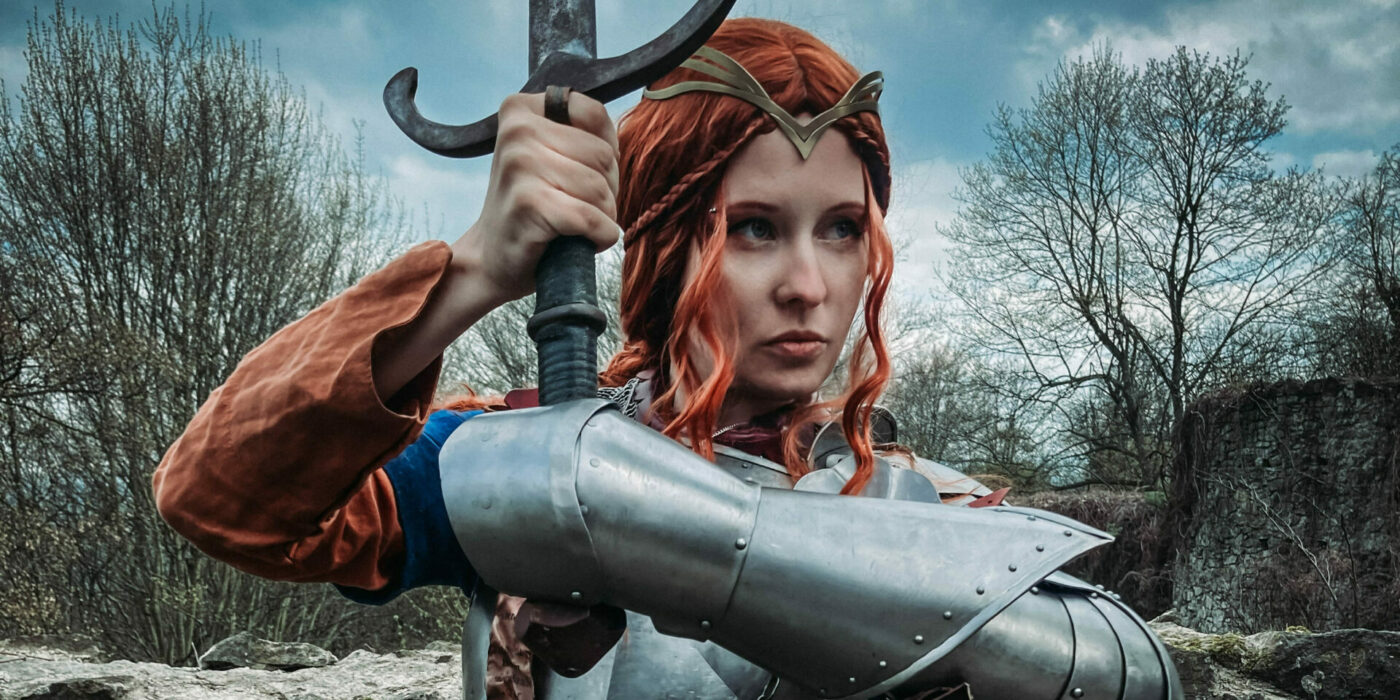 The art and dedication behind the Saint Lady Protector of Talabheim cosplay will blow you away.
We feature many Warhammer 40k cosplays here on BoLS, but today we're going full fantasy. In the world of Warhammer Fantasy, the capital city of the Grand Duchy of Talabecland is Talabheim. The region's history is long and deep, and there are many heroes who hail from this gorgeous region. Today we're featuring a pair of cosplayers steeped in the lore of this land, who have brought to life some of its iconic heroes. Welcome to the world of Warhammer Fantasy!
I always was a big gaming and fantasy nerd. Started Larping around 2018. I fell in love with live action role playing and being already an artist I started to create my own costumes. Sewing, designing and working with cosplay materials such as Eva foam and worbla. I pretty much adored Chaos fractions from warhammer fantasy.

-Karolina the Witch
I was always full of inspiration for designing and putting up outfits and ideas for photoshoots. While also learning how to take and edit the photos myself. Last year my friend Alex came along and suggested joining forces.

He was already a cosplayer, larper and crafter from 2012 started in Greece. He moved to Scotland in 2018 and opened up his own armoring workshop.

-Karolina the Witch
The Saint Lady Protector of Talabheim and Greatsword from The Talabastion Guard Cosplays with permission by Karolina the Witch and Alex McGoth of McGoth Ltd
His fascination with warhammer fantasy started when he was very young with collecting and painting tabletop miniatures.

I introduced him to the big warhammer fantasy community in Poland. We decided to design and fabricate two imperial costumes and put them to action.

Both costumes are a tribute to any tabletop nerd out there who shares the same passion and love as we do for the warhammer fantasy universe.

-Karolina the Witch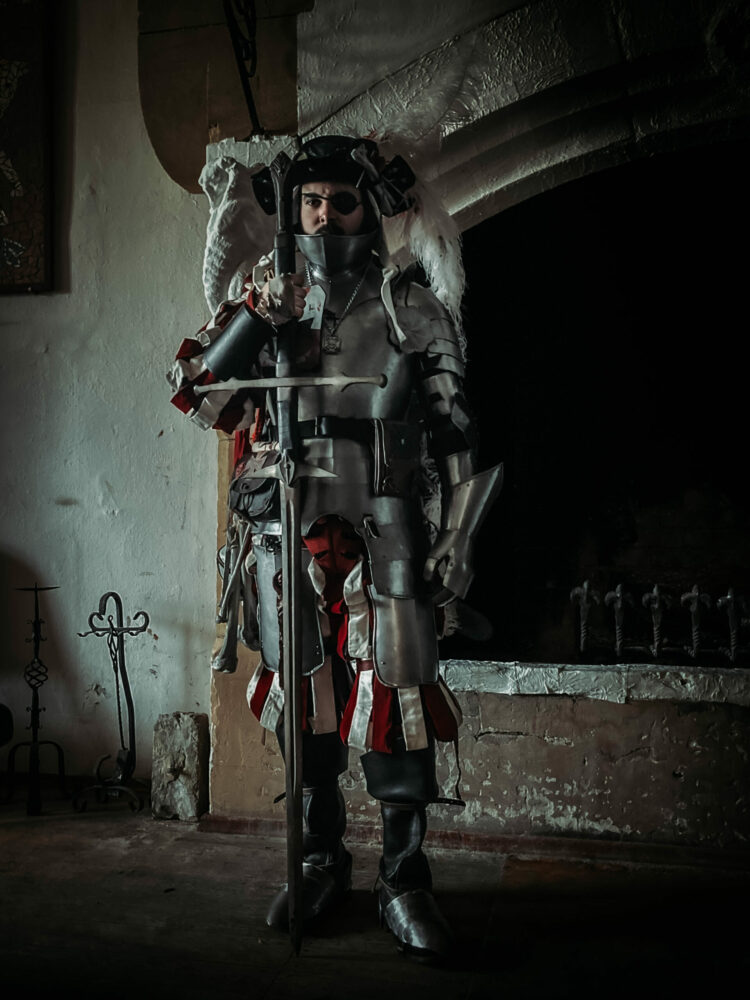 Subscribe to our newsletter!
Get Tabletop, RPG & Pop Culture news delivered directly to your inbox.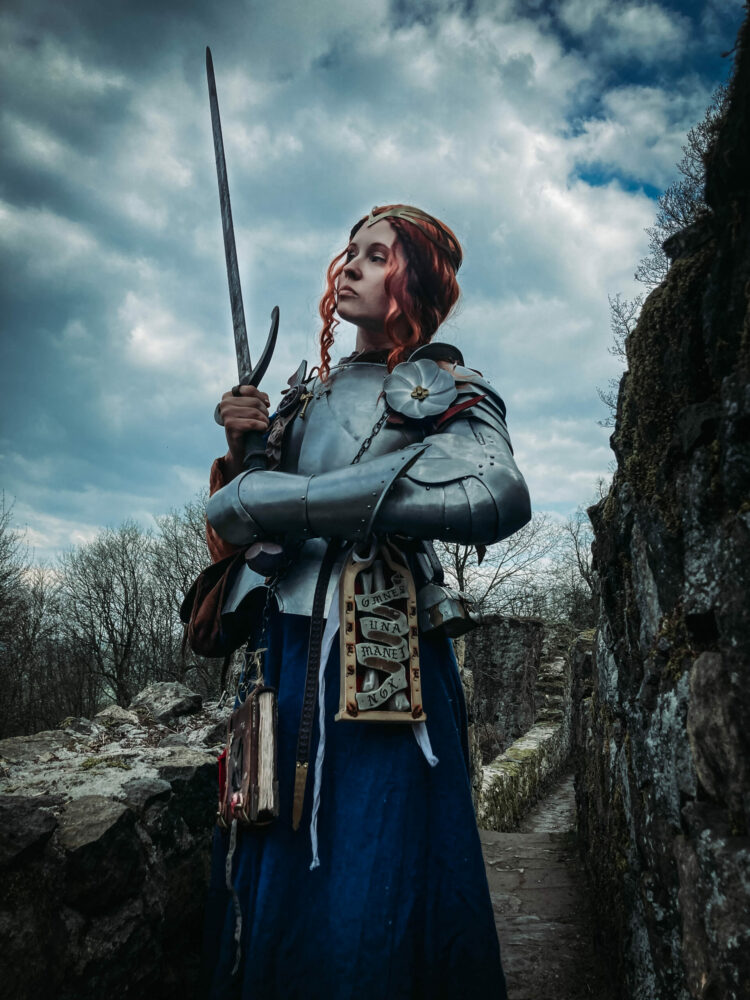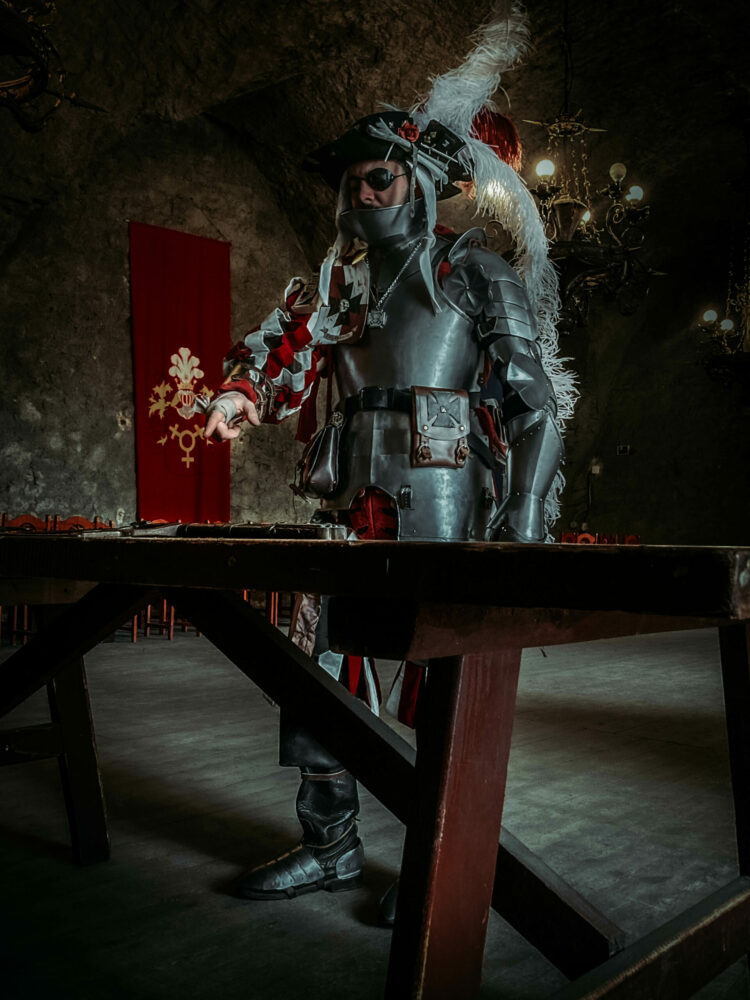 ~Join us next week for more Cosplay Coverage~
Have a Cosplay question you would like Mayhem's Muse to answer?
Know a Cosplayer you'd like to see featured? Send an email here!