Be the King or Queen of Your Cosplay Dreams With These Gorgeous Crowns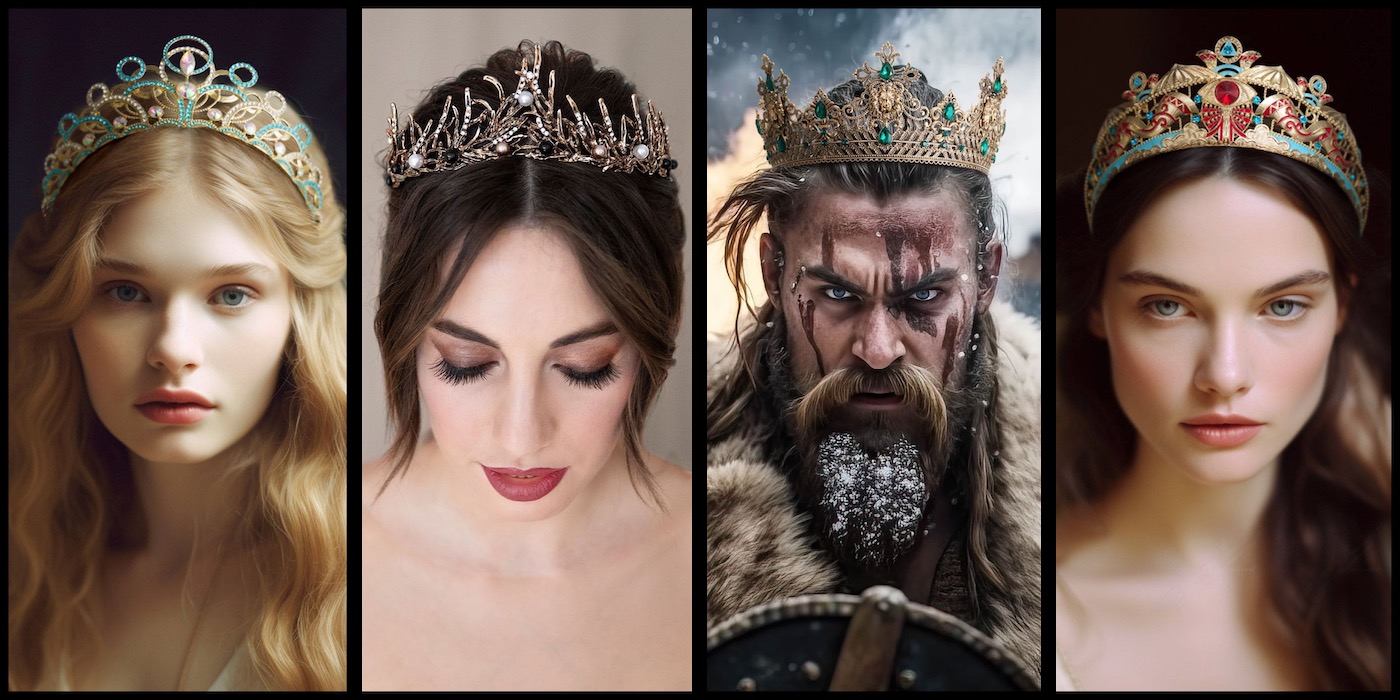 We're pairing SWEETV fantasy crowns to their royal cosplay inspirations!
Playing dress-up never goes out of style, and neither does pretending to be a pretty, pretty princess. Whether you have cosplay ambitions or just love shiny things, we're featuring a company that has just the prop for you.
SWEETV carries a gorgeous line of fantastical costume crowns, and we're pairing some of our favorites with the pop-culture royalty they match best.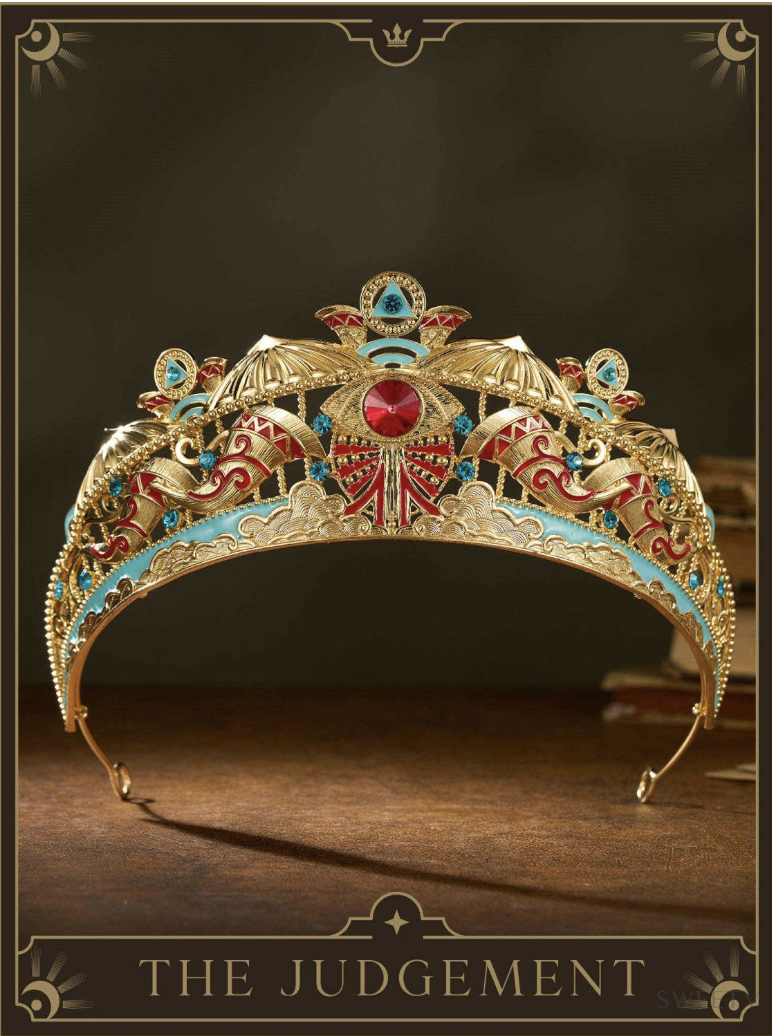 SWEETV is a company that carries a wide variety of crowns, hair accessories, and other costume jewelry. Their pieces are showy but inexpensive, making them VERY feasible for cosplay props.
You can get many of them in different colors or finishes, and there are different looks for a wide variety of aesthetics. Check their work out online and on social media, and read on for our top five favorite parings of crowns-to-characters!
Use code "belloflostsouls" at purchase for a 15% discount, as well!
Princess Anastasia – The "Anastasia Crystal Tiara"
The Russian royal house was given the fantastical treatment in the 1997 film of the same name as the famous missing princess, Anastasia. The movie showcases her in a gorgeous, sweeping crown of diamonds that she pairs with a stunning gold gown befitting a woman of grace and station.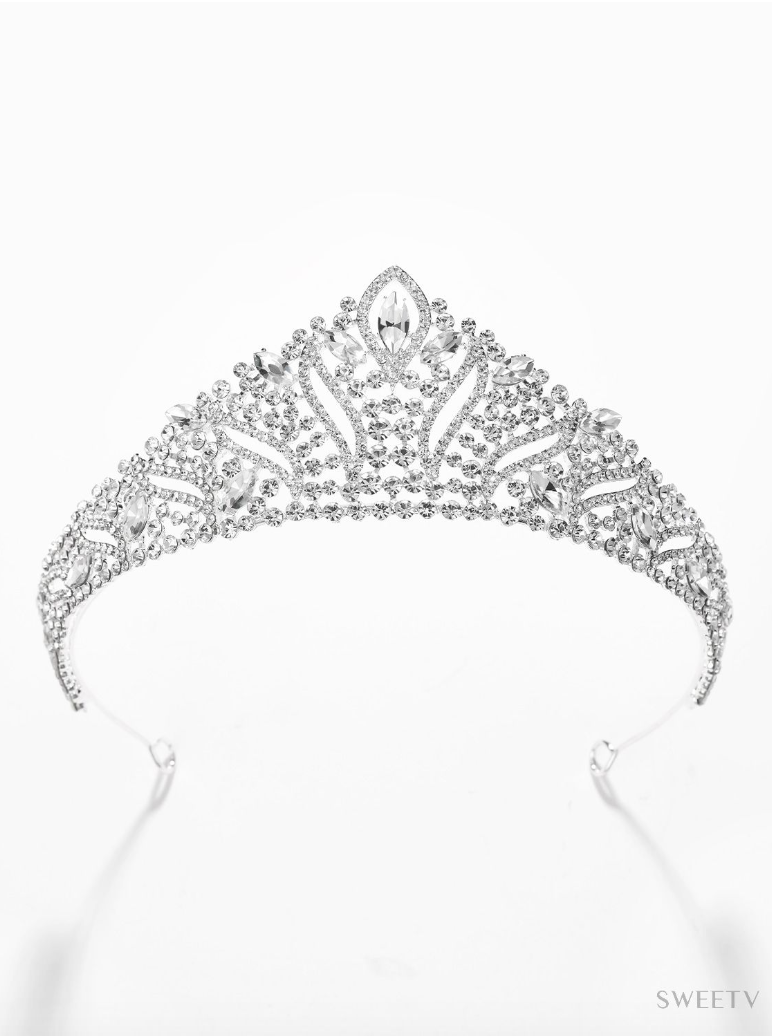 SWEETV's matching crown is named after her, and it's no surprise why. This elegant crown is a subtle and stunning addition to any cosplay.
"Add a magical touch to your big day by wearing this sparkling Anastasia tiara. You are looking at the sensational and unique rhinestone crown."
Princess Tiana – "Tarot Crown II-The World"
Tiana from The Princess and the Frog is a driven, dedicated, talented and passionate woman with a dream. She brings light and cleverness to every room she enters, and her princess gown and crown are no different.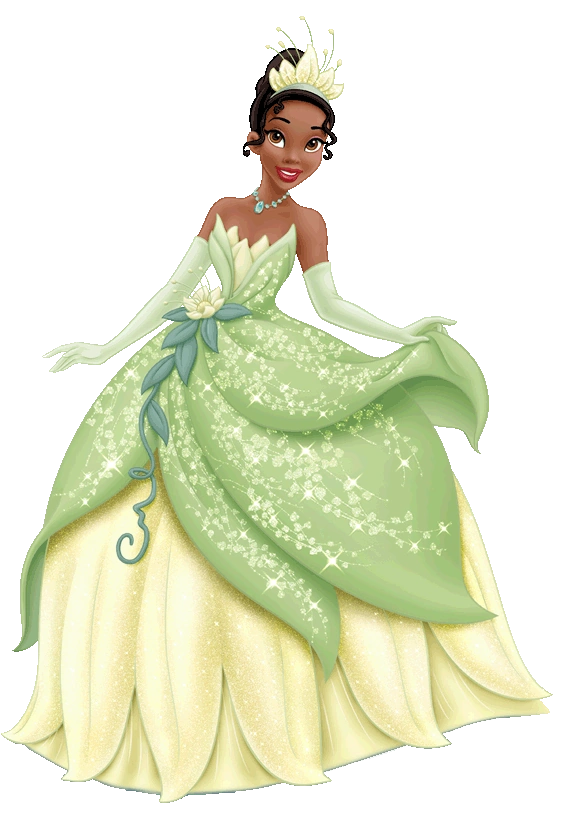 For this cajun Cherie, we've selected "The World", a whimsical crown of pearl and colored stones that is warm and unique- just like she is!
"The World Crown symbolizes achievement and fulfillment, with interlinked diamond circles that remind us of our limitless potential. It inspires confidence, authority, and a divine connection, inviting the wearer to embrace their role as the master of their destiny."
Ariel – "Psychedelic Undersea-SWEETV Mermaid"
For the eternally curious and daring Ariel of The Little Mermaid, our choice of crown was obvious. SWEETV has a set of aquatic-themed crowns that are perfect for the melodic mermaid.
Subscribe to our newsletter!
Get Tabletop, RPG & Pop Culture news delivered directly to your inbox.
This "Psychadelic Undersea" crown features a mermaid motif and peach and cream-colored shells. It's the perfect accompaniment to any mermaid's treasure trove.
"The crown has glittering diamonds and sparkles in the shells, making it look like a midnight dream. It is one of our heavily crafted crowns with a very complex coloring process."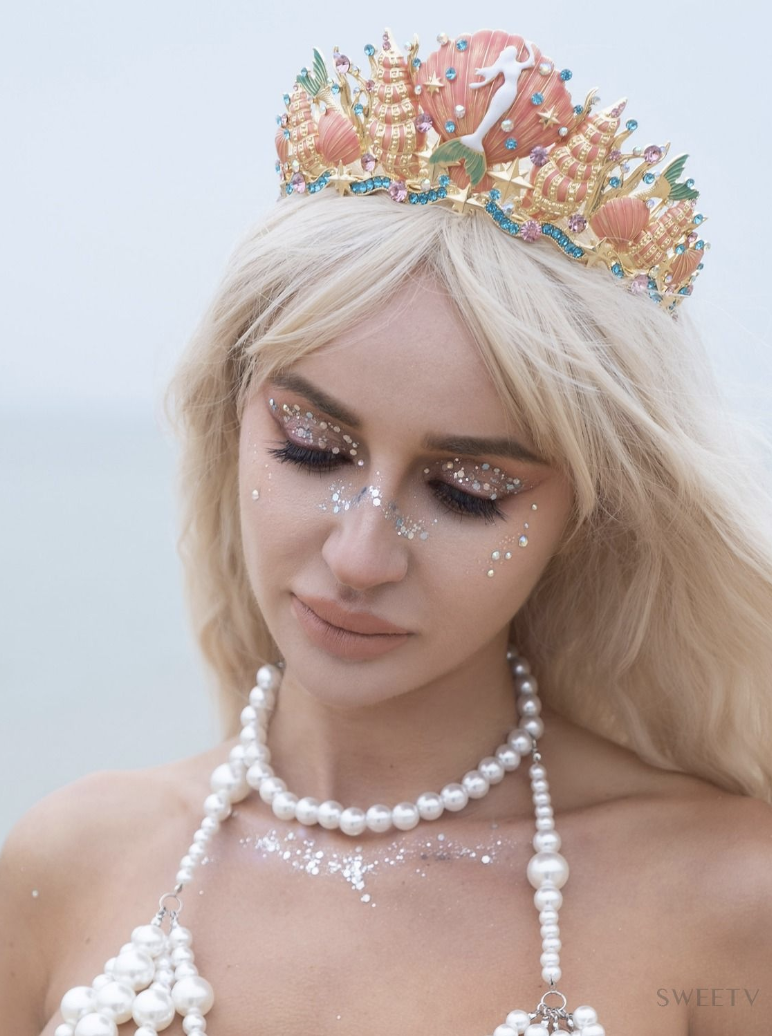 The Evil Queen – "Natalie Crown Set"
If you have a taste for the dark side, you might be interested in cosplaying Charlize Theron's exquisitely cunning Evil Queen from Snow White and the Huntsman.
She favors bold lines and stark contrast, which is perfectly suited to the gothic styles of this "Natalie" crown set. It even comes with earrings to match!
"Based on gothic style and decorated with thousands of charming crystals, this jewelry set greatly highlight its culture and fashion, will make you feel like the queen."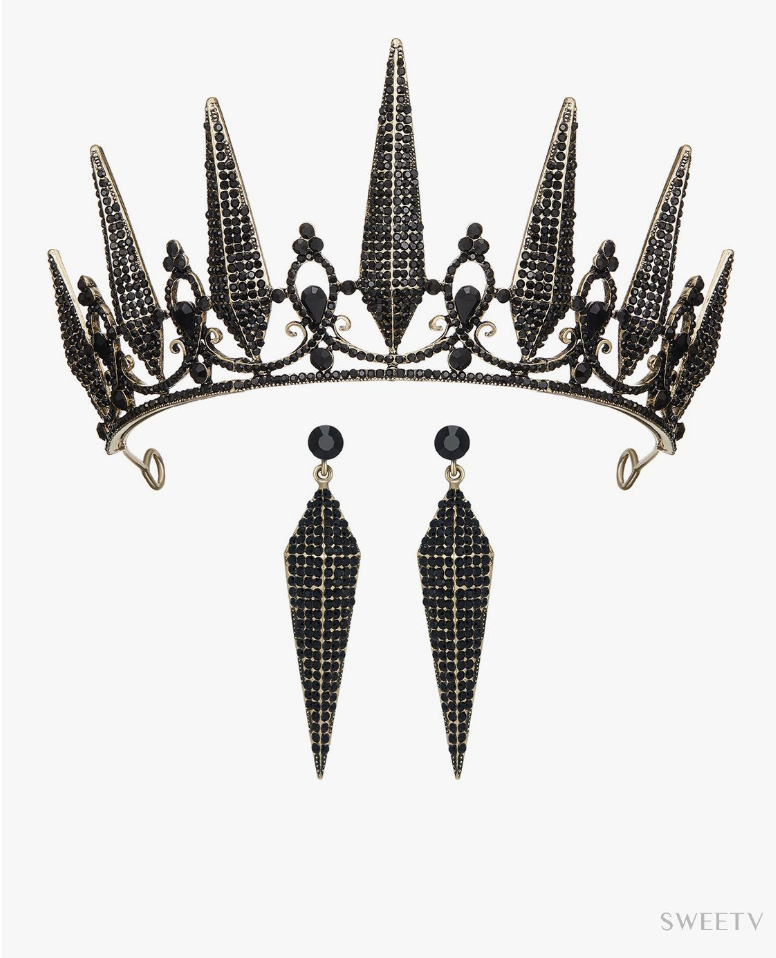 Crown of Joffrey Baratheon – "The Night Reindeer-Halloween Series"
Last but certainly not least, we can't talk of royalty and crowns without taking a trip to Westeros and the Game of Thrones series. Though there are many houses and crowns, this charming antlered gold crown is very reminiscent of the Baratheon's stags.
Whether you favor Joffrey, his "father", or Renley, this crown will set you up right for the perfect Baratheon cosplay! It has strong lines and a touch of elegance to befit a royal coronation.
"Sparkling with gemstones and crystals, this legendary beauty evokes Old World grace and courtly elegance."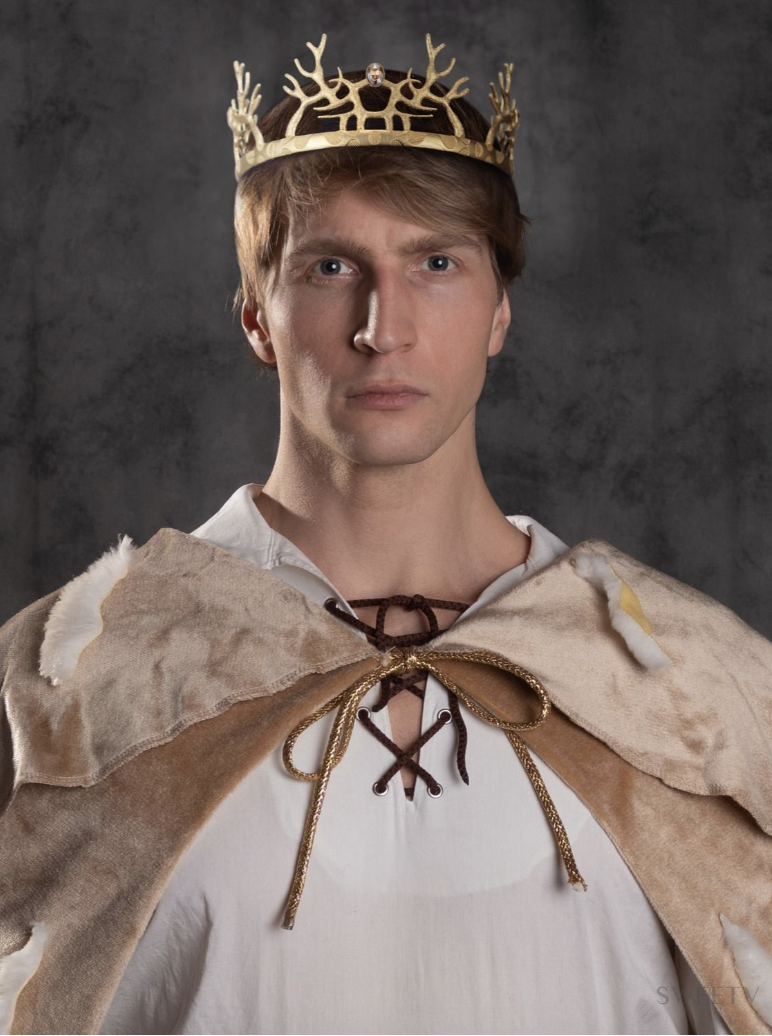 Like what you see here? Take a trip over to SWEETV's site and select a set of your very own! Use code "belloflostsouls" at purchase for a 15% discount!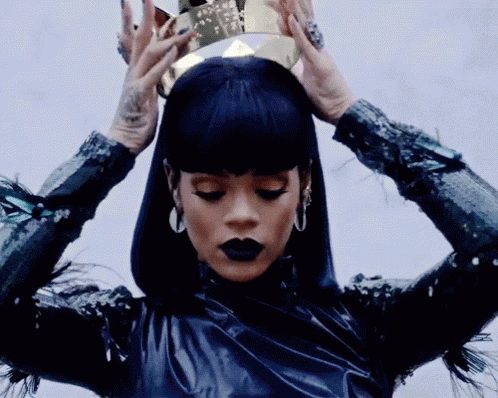 ~Join us next week for more Cosplay Coverage~
Have a Cosplay question you would like Mayhem's Muse to answer?
Know a Cosplayer you'd like to see featured? Send an email here!

---